About San Francisco Airport
San Francisco Airport (SFO) is located 13 miles south of Downtown San Francisco. It's the busiest airport in Northern California, and is the second busiest in the state (trailing behind LAX in Los Angeles). Furthermore, SFO is the seventh busiest airport in the United States, and is a major hub for United Airlines and Alaska Airlines. San Francisco Airport has one international terminal and three domestic terminals.

Fun fact: SFO is the home base of LiLou, the world's first airport therapy pig, who provides relief and delight to passengers, pilots, crews, and airport staff alike.

Transit Options at San Francisco Airport
AirTrain to BART: Parking Garage G of the International Terminal

Caltrain: transfer available via BART at Millbrae

SamTrans bus: SFO, 140, 292, 397, 398, 399—service to San Mateo county, Downtown San Francisco, the Peninsula, and Palo Alto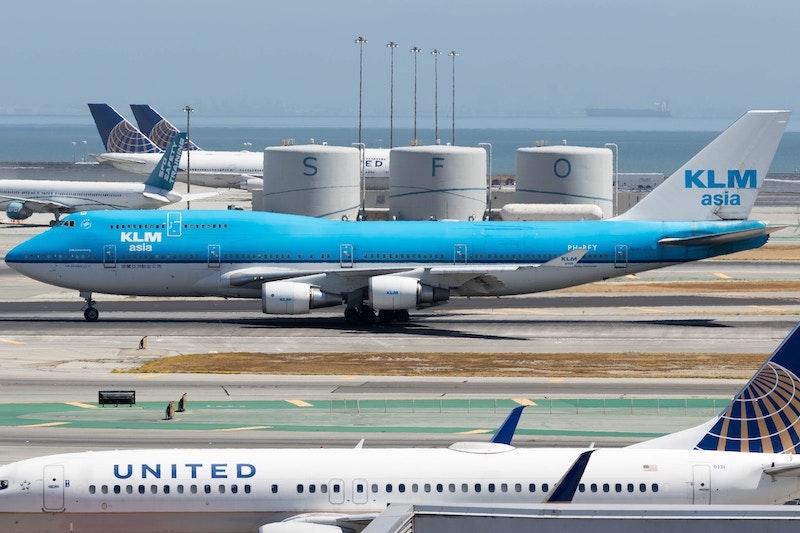 Luggage Storage near San Francisco Airport
Looking for SFO luggage storage? SFO lockers can be found in the international terminal, Departures Area (near the G100 gate). However, be aware that these rates are up to six times that of Bounce prices outside the airport and can cost you up to $35 per bag. Given that San Francisco is already notoriously expensive, we recommend that you rely on Bounce for luggage storage in San Francisco at a flat rate of $5.90 per item per day. Save that extra money for food, accommodations, shopping, or cultural attractions throughout the city.

A better alternative to luggage storage at SFO is finding a Bounce partner near a central transit hub in the middle of the city. If you're heading into San Francisco via BART, you can store your things with Bounce close to a BART station. Choose from our select partners below for hassle-free bag and luggage storage near BART stations.

Next, we recommend following the transit options listed above to get to Union Square. Union Square is the most central spot for exploring San Francisco's key neighborhoods as well as accessing the airport. Choose from our select partners below for hassle-free bag and luggage storage in Union Square.

For other neighborhoods and points of interest, check out our San Francisco city guide to find a Bounce partner in your area of choice.