Havana Visitor Guide 2023: Everything you need to know
Published by:

Bounce
10 May, 2023
Havana is the capital of Cuba and the intriguing city has become one of the Caribbean's most popular travel destinations. With over 2 million residents, Havana is a city with a long and interesting history. From the days of pirates to the colonial era to a revolution and more, a visit to Havana is sure to be an eye-opening experience. 

In addition to an extensive history, Havana offers a unique haven of art, culture, classic cars, and Spanish architecture. You'll be mesmerized by the old, colorful buildings as you wander the lively streets, enjoying the tropical weather and keeping an eye out for salsa dancers.

8 Best Ways to Experience Havana in 2023
Visiting Havana can feel a little bit like stepping back in time. Fabulous old cars, crumbling colonial buildings, and people that actually smile at you as you walk down the street. 

With a wide array of things to see and do, you are going to want to travel light. If you are carrying heavy bags, it will spoil your adventure and instantly mark you out as a tourist. Bounce luggage storage services partner with local businesses around the world to overcome these issues so that you always have a convenient place to safely store those extra bags while you explore to your heart's content.

Best car tour - Old Cars Havana
This city is famous the world over for its well-preserved classic cars. There can be few better ways to experience the city or some of the surrounding towns than while being chauffeured by an expert guide in a luxurious vehicle of yesteryear. Winner of Cuba's Tourism Development Project, this company offers a wide range of tours. Some of the favorites include the Hemingway tour, the Havana city tour, and a trip to Vinales.

There are two distinct types of tour. Longer tours designed for those staying in hotels and who will be in Havana for a few days, and shorter six-hour tours for those on cruise ships who may not be staying quite so long. Contact Old Cars Havana at  oldcarshavana@gmail.com or by calling them 149 – 176 – 632 – 29 – 090

Best custom tour - Havana 2000
With so many things to do on this amazing island, you're going to need an expert guide to help you discover all the best attractions. Havana's local guides are all experts in the many subjects and places you may want to explore. They also offer guides who are fluent in different languages.

They will pick you up in a classic American car from your hotel, your cruise ship or your casa particular. After that, it's just a matter of deciding on the destination before placing yourself in the hands of your guide as you glide through the city or deep into the countryside. Call them on 53 – 557 – 293 – 51 or email them at info@havana2000.com

Best watersports experience - Havana Windsurf
Luis Miguel Reyes Fajo is both a passionate windsurfer and founder of the Havana Surf club. Created in a rundown old building, the club, now known as La Concha, is a favorite gathering place for local surfers and windsurfers alike. Just twenty minutes from Havana, the club is situated on a sandy-bottomed bay that makes an ideal spot for beginners to master the sport.

If you are a novice, then Louis provides lessons to get you started. If you're a more experienced windsurfer, you can hire a board and take off to do your own thing. In addition, he offers surfing, snorkeling, and paddleboarding equipment by the hour. Contact the company at info@havanawindsurf.com or by calling 53 – 535 – 741 – 43

Best food tour - Food Tours Havana
If you really want to get to grips with a culture, then understanding the food, and the inevitable stories that go with it are one of the best ways to do this. Food Tours Havana will send you out on a three-hour stroll around the city accompanied by a guide who speaks your language and has lived on the island for his entire life.

You get to experience traditional Cuban dishes, visit authentic restaurants, and taste the local tropical fruit and veg, all followed up with that famous, rich Cuban coffee. Of course, somewhere along the way you're bound to sample one of the island's favorite drinks, the mojito. Contact them at info@foodtourshavana.com or call on 53 – 556 – 439 – 89 to book your private tour.

Best cultural tour - Havana Traces
This is a company founded by a group of college professors with a passion for sharing their in-depth knowledge about Cuba's history, culture, and heritage. There can be few better-qualified people than these to help reveal what the real Cuba is all about.

The professors will be happy to guide you on one of their many tours which include the likes of Following the Traces of Hemingway or Forgotten Legends of Havana's Cemetery, along with many others. Another more flexible option would be to speak to the team who will happily help you compose a tour to your own specifications. Contact them on info@havanatraces.com or call 53 – 527 – 462 – 21

Best adventure tours - Havana Adventures
Here's a company that has taken a multifaceted approach to tourism in Havana. They can offer you a guide for the day, a private tour, or accommodate group tours. In addition to providing a wide variety of different tour options, they can also arrange accommodation, transport, and travel insurance.

Whether you want to learn about making cigars, spend the day cruising in an open-top classic car or have a unique local cooking experience, Havana adventures will help make it happen. You can call them on 53 – 533 – 873 – 73 or email them at info@havana-adventures.cc

Best custom tour - Havana Insights
This is a relatively new player in the Havana tourism world, but they are rapidly making a name for themselves for their competence as guides and their ability to put together friendly tours of the city that perfectly suit your requirements.

Whether your tastes err towards bar hopping, traveling far out into the country to learn about tobacco cultivation, or finding the perfect spot for that photo of a lifetime, Havana Insights will be happy to put together a package that is perfectly tailored to meet your needs. They're also quite willing to create a tour with kids in mind. Contact them at havana.insights@gmail.com or call them on 53 – 532 – 906 – 70

Best historical tour - True Havana Tours
With over five centuries of history to look back on, a guided walking tour through the historic center of the city will be truly informative. After that, you might like to jump in a car and be shown some of the more modern features that Havana has to offer. Of course, if you are more into nature, then the beaches and countryside might be better suited to your taste.

What True Havana Tours pride themselves on is their ability to put together tours of your creation. You get to decide what sort of tour you would like and how long it should be. After that, just leave the hard work to them. Contact them at truehavantours@gmail.com or call 53 – 542 – 260 – 53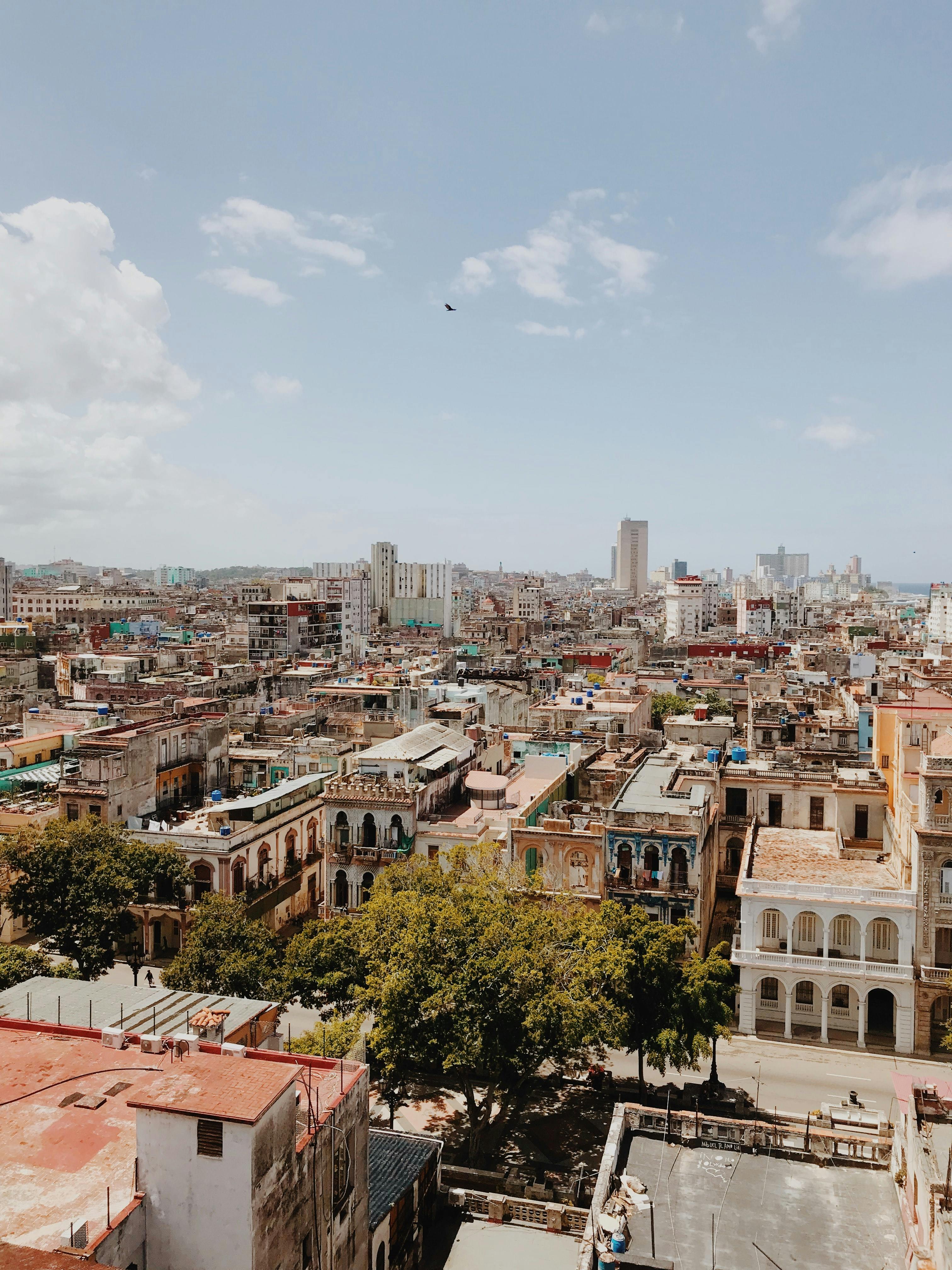 A weekend in Havana
Got a few days to explore Havana? We bet you'll be looking to cram in as many activities and attractions as possible. Here are a few suggestions to help get you started and ensure you don't miss a thing in this great city. 

Malecon: This scenic esplanade runs for 8 kilometers along the coast. Wander down this strip in the evening to enjoy live music and interact with the locals.
National Capitol Building : Worth a visit purely for the impressive architecture, the National Capitol Building was inspired by the Washington DC Capitol building. Take a tour to learn more about Cuba's politics.
Castillo De Los Tres Reyes Del Moro: This castle sits out in Havana Bay and was once used to guard the entrance. Head here for panoramic views at any time of the day, but especially spectacular views at sunrise or sunset.
Havana Lockers
Havana has so much to see and do, but you won't want to be dragging around your bags. Instead, check them into Bounce luggage storage in Havana so you don't have to worry about them. Bounce offers a place to drop your bags so you can get out and explore, then pick up your belongings whenever it fits in with your itinerary. 

Off the beaten path in Havana
Havana is a city with an intricate past so you don't have to get far off the beaten path to uncover a new layer of the city. If you are hoping to experience more than just the main tourist haunts in Havana, check out these places.

Playita de 16: This spot is a favorite local hangout. Many locals head to this little beach for a swim and a beer, and you can also catch a great sunset.
El Bosque de la Habana: This lush, green forest will have you feeling as though you've left the city. It's the perfect place for a stroll and to escape the heat.
Casa Balear: Many people know the Casa Balear as a cultural center, but what they don't know is that the little bar inside has the cheapest Mohitos in the city. Lots of locals enjoy this place given the low prices so it's the perfect place to make some new friends.
What to do alone in Havana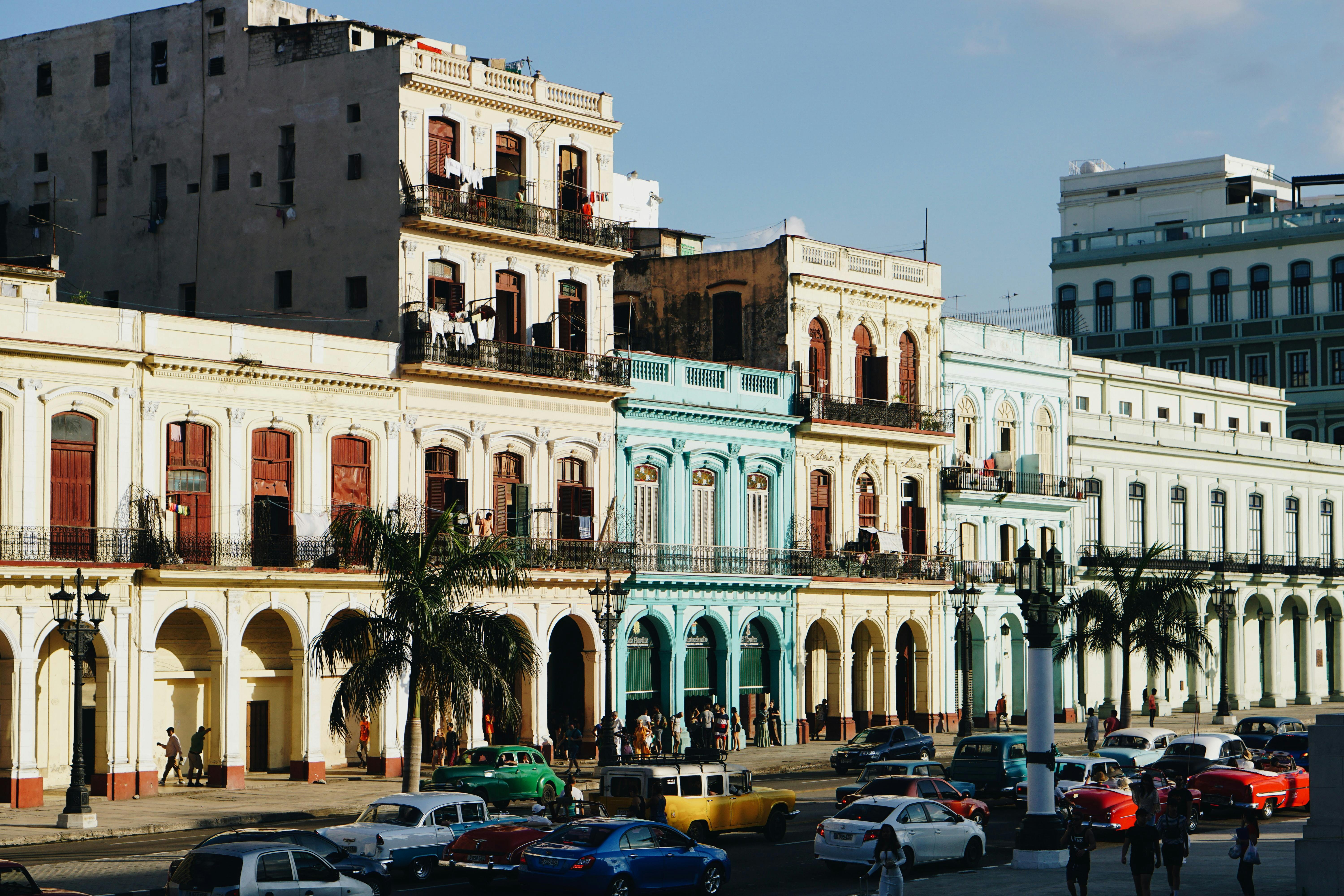 Solo travelers certainly won't get bored in Havana. Whether you are hoping to meet like-minded people or explore on your own, there's no shortage of fun activities in this city. Consider heading to the following sites to make your Havana trip a truly memorable one.

Museum of the Revolution: Learn all about this major event in Havana's history to get a better understanding of the city. You'll find an impressive building and lots of informative exhibitions.
Paseo del Prado: Take a wander down the charming, tree-lined street that separates Old Havana from Centro Havana.
Havana Cathedral: This cathedral showcases Baroque architecture and is one of eleven Catholic cathedrals in the area.
The best souvenirs in Havana
Souvenirs are a great way to remember your trip or let friends and family know you were thinking of them. If you're stuck for souvenir ideas, here are some suggestions for things you can find in Havana. For friends that like a joke, head to Clandestina 99. They sell a range of items including T-shirts and posters that highlight classic Cuban humor. Obispo, a popular street in Havana, has a range of souvenir shops and other stalls so you should be able to find what you are looking for. Plaza de Armas is the place to go if you are after something antique or a little more unique.

If you happen to overdo the souvenir shopping, drop your bags at a luggage locker in Havana to save you going back and forth to your hotel.