5 beaches near Venice: Where to go for sun, sand, and surf
Published by:

Bounce
26 April, 2023
Venice is one of the world's most visited cities, and it's not hard to see why. From the moment you arrive in the city, you'll be blown away by the haunting beauty of this ancient place rising out of its lagoon. Explore the beautiful buildings in the Piazza San Marco or visit the incredible museums and art galleries of La Serenissima, and you may start to wonder why anyone would ever leave such a beautiful place.

It's a fair question. However, Venice is in many ways a victim of its own popularity. Crammed with tourists all year round, this small city becomes almost unlivable in the summer thanks to the crowds of travelers who all want to see it for themselves. So even though you may not have been planning a beach holiday in the Venetian Lagoon, a Venice beach may get more tempting after the tenth - or hundredth - time you find yourself hemmed in by crowds of other travelers.

Luckily, there are plenty of Venice beaches to choose from. With both the lagoon and the Adriatic Sea to choose from, you can take your pick of the best beaches near Venice and find one that suits you. Whether you want a beautiful blue flag beach for swimming, a resort destination with lively nightlife, or a sandy beach to get away from it all, it's not hard to find a beach destination to suit you near this gorgeous setting.

Drop off your bags at a Venice luggage storage and visit the sandy beaches of northern Italy. Bring only what you need, and you'll find that Venice beaches are the ideal places to get away from the crowds and recharge your batteries for more exploration.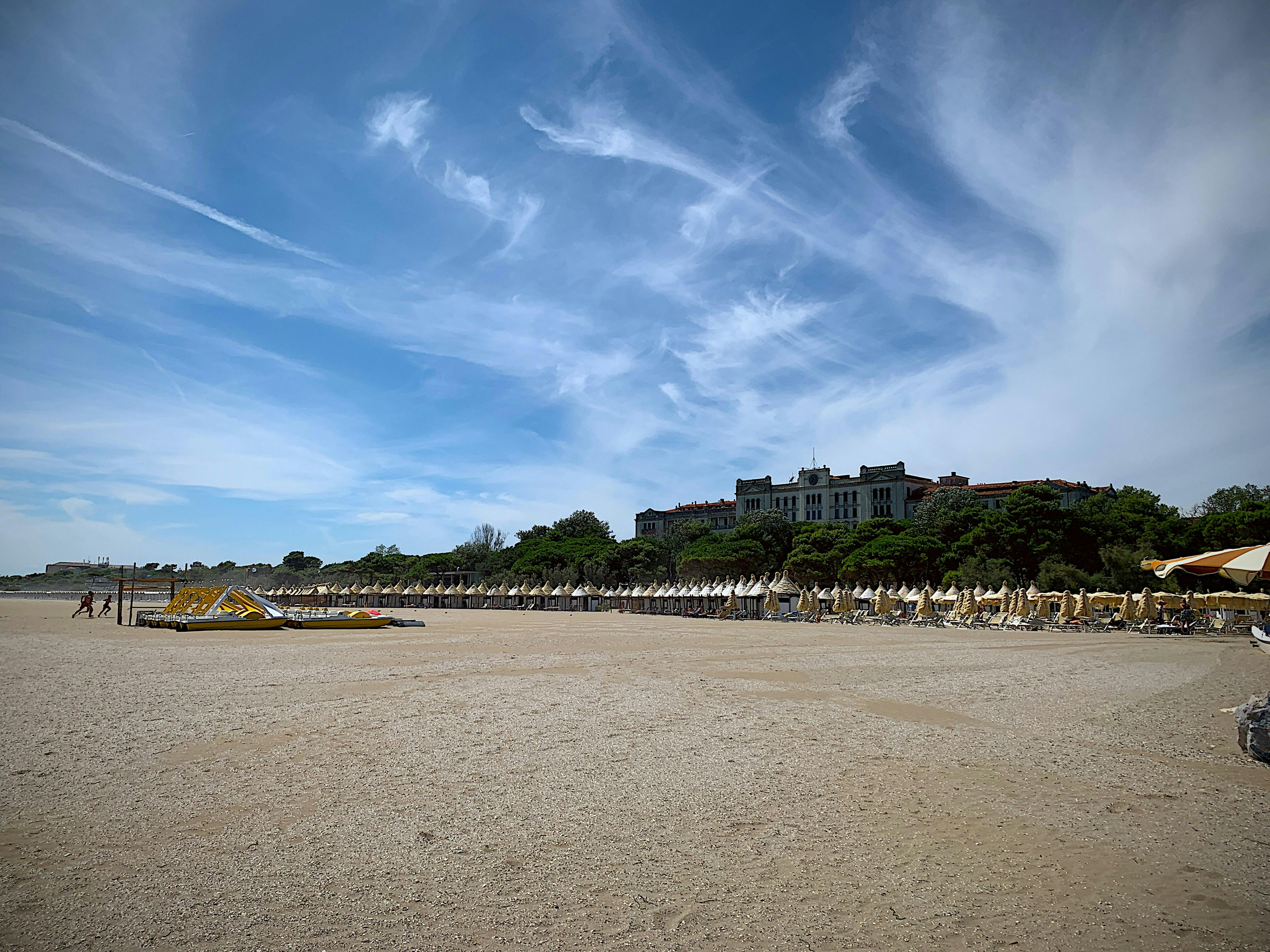 Venice Lido
The closest beach to the heart of the city, Venice Lido is not exactly a hidden gem. Known in Italian as Lido di Venezia, this is easily one of the busiest beaches near Venice. But you can't talk about beaches near Venice without mentioning the city's main beach. Besides, popularity isn't always a bad thing. If you want the Lido Beach experience with plenty of beach clubs and a lively urban atmosphere, this is where you'll find it.

Travel distance from Venice
Venice Lido is located on the island with the same name, Lido di Venezia, just outside the city. You can get there by taking a vaporetto, a public transit boat, from many locations in Venice, including Venice Train Station and Piazza San Marco. Once on the island, you'll need to take bus line A or B to reach the beach itself, so you can expect the entire journey to take around one hour.

Activity recommendations
Swimming: Most of the beaches on this island slope slowly into the water, meaning there are great shallows for splashing around. The water gets quite pleasantly warm in the summer months, and there are lifeguards on duty to make sure you can swim safely. As is usually the case with Italian beaches, the beach here is divided into a free section and a section that is owned and operated by beach clubs. These clubs allow you to rent beach umbrellas and sun loungers and spend all day on the beach, plus they also provide amenities like change rooms, bathrooms, bars, and restaurants. Although there is a fee for their services, it may well be worth it if you plan to spend the whole day on the beach.

Padel: This tennis-like sport is popular on the beaches here, and the main Venice beach has its own court where you can work up a sweat. Rent equipment at the beach or bring your own and play a few rounds before taking a dip in the sea or the on-site pool to cool off.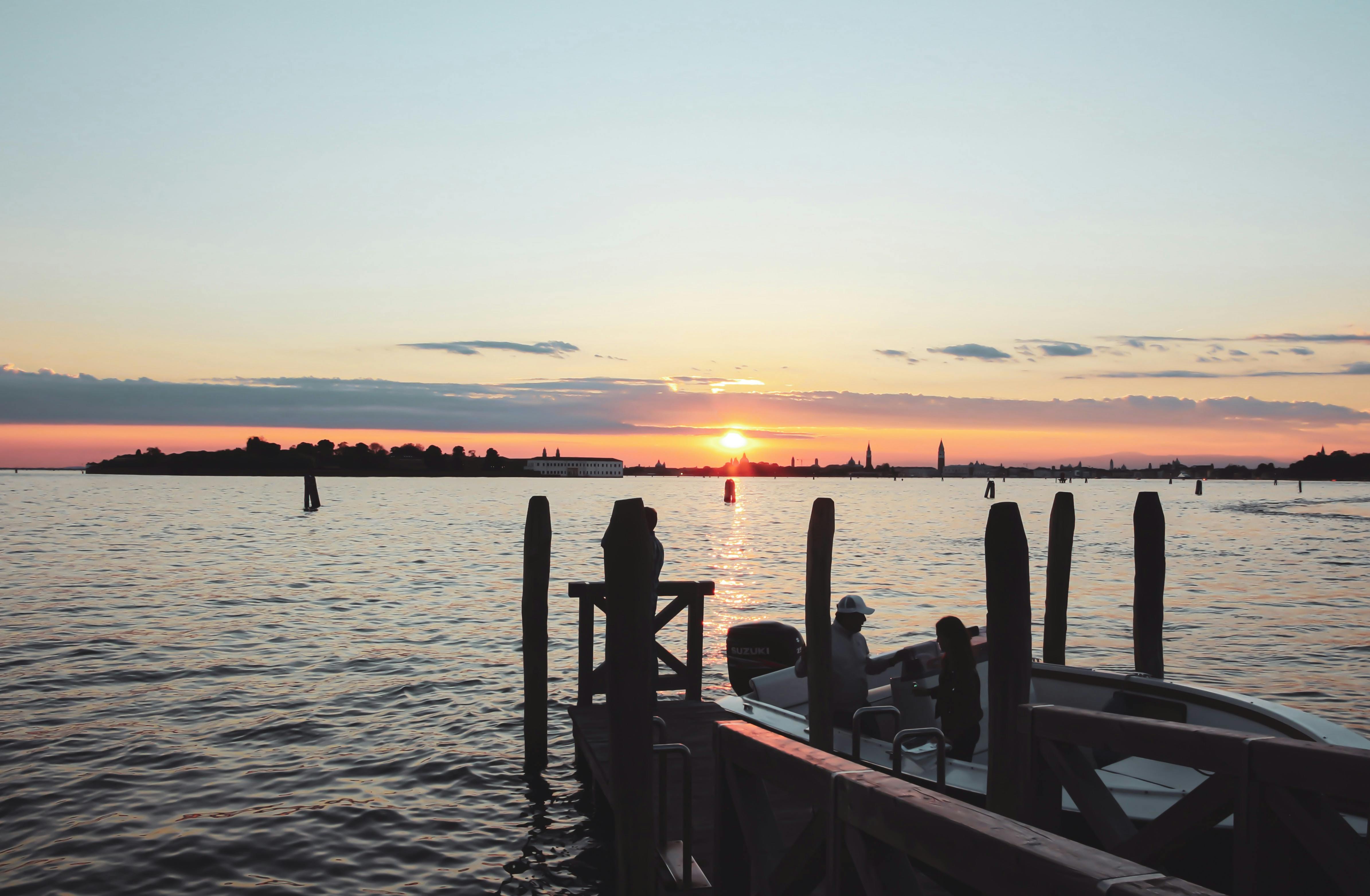 Alberoni Beach
Also located on the island of Lido di Venezia, Alberoni Beach is another popular place to enjoy soft sand and warm water along with great amenities. However, although it's not exactly a secret, this beach gives a bit more of a wilder feel than you'll get at the main Venice Beach.

Travel distance from Venice
Located on the southern tip of the island, you can reach this beach the same way you would the main Lido. You'll just need to ride bus line A or B a little longer to get here. Expect to take around an hour and 15 minutes to get here from Venice Train Station, though that depends on how quickly you make your transfers to the boat and the bus.

Activity recommendations
Swimming: Like the other beaches on the island, Alberoni offers fine sand that slopes gently into the water, making it a great place to swim. However, this free beach is not as well-maintained as the beaches that have beach clubs on them, so you might find more algae, seaweed, and other natural aspects of the beach. This is still a great place to swim, especially since the water is generally less crowded than other options on the island.

Hiking: Alberoni is surrounded by tall sand dunes that help contribute to its feeling of seclusion and being cut off from the world. When you've had enough of lying out on the sand, take a walk through the dunes and admire this unspoiled natural environment.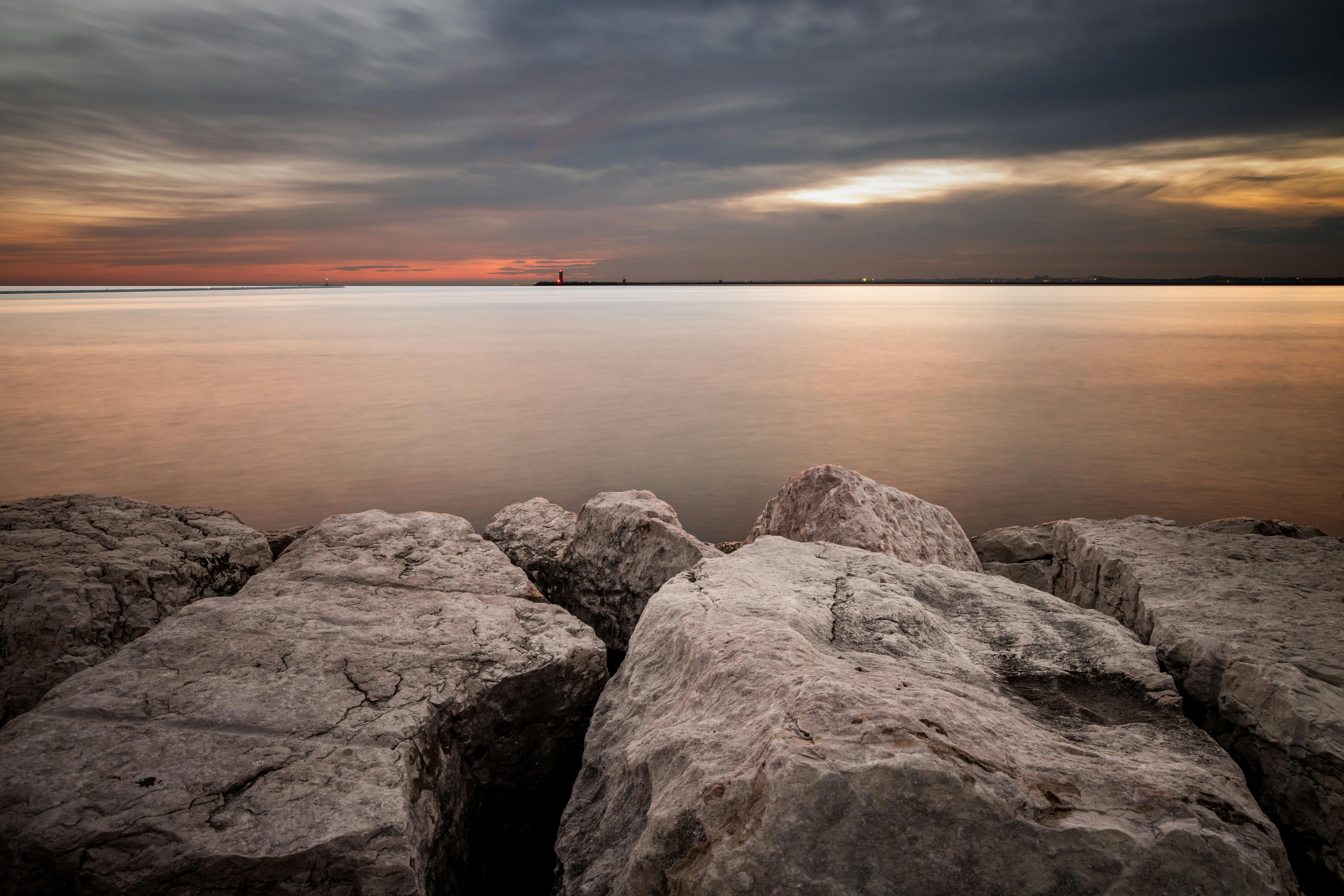 Punta Sabbioni Beach
This long peninsula separates the Venetian Lagoon from the wider Adriatic Sea, giving you a great choice of beaches near Venice to enjoy. Punta Sabbioni itself sits at the far end of the peninsula closest to Venice, and offers one of the best sandy beaches in the area.

Travel distance from Venice
Driving is the best way to get here, but you'll need to go the long way around, circling the lagoon. For that reason, it takes about an hour to reach from Venice Mestre, the mainland portion of the city.

Activity recommendations
Swimming: As with most of the best beaches near Venice, swimming is the most popular activity here. The fine sand beach slopes gently into the water, making this a popular place for families to bring their kids and cool off on a hot summer's day. You have a choice of a free beach or a beach club here where you can rent lounges and umbrellas, you'll find that prices are lower here than they are on the Venice Lido, which is part of why it's more popular with locals.

Camping: If the high prices of hotels in Venice have got you down, here's a solution that's a little outside the box. There are several campsites in the area, offering everything from simple patches of land to pitch a tent to fairly luxurious bungalows. Camping within walking distance of the beach is a great way to enjoy the more natural side of Venice on your vacation and provides an alternative to the historical and cultural attractions the city has to offer.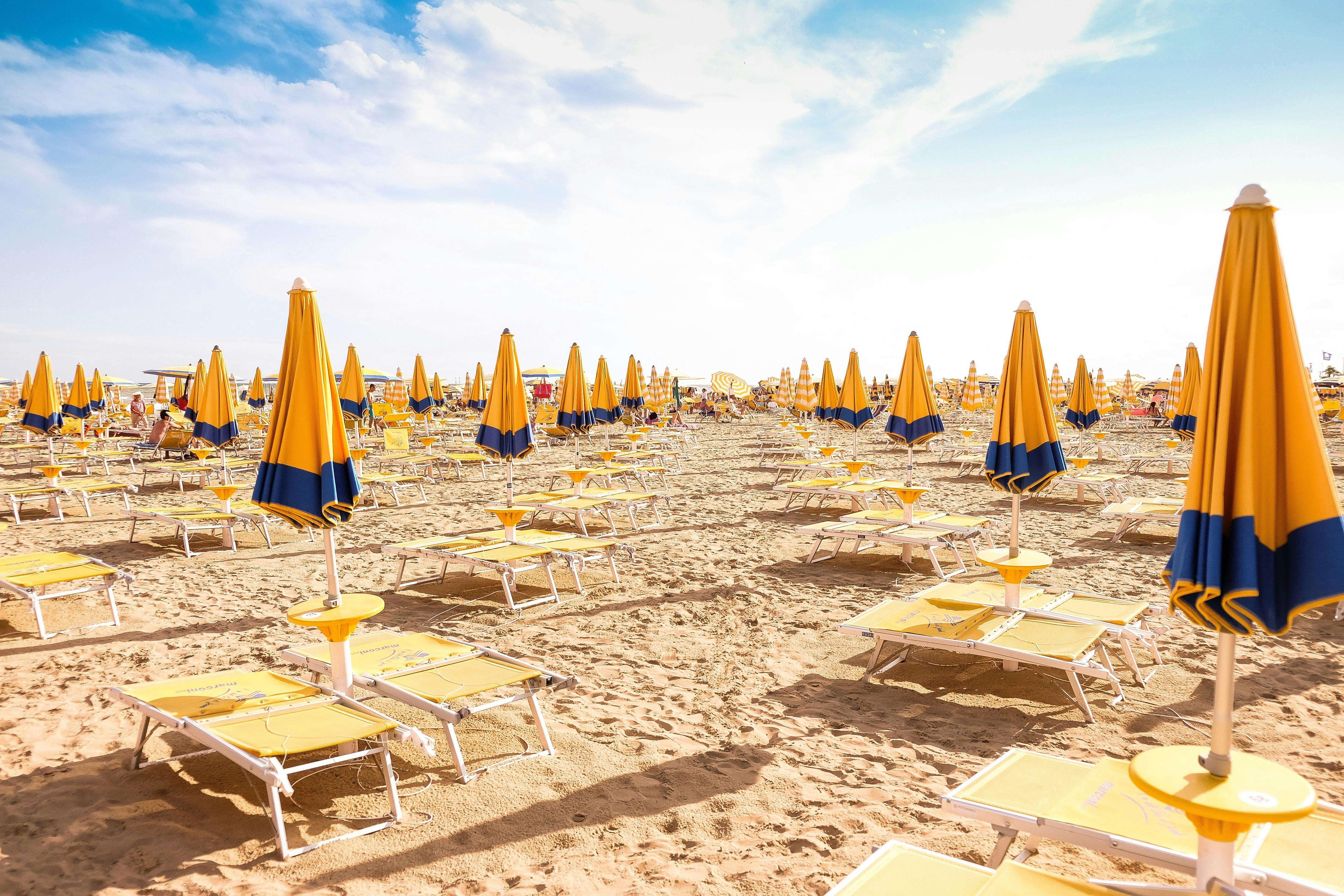 Lido di Jesolo
One of the most popular features in the area around Venice, Lido di Jesolo is on the same peninsula as Punta Sabbioni. With plenty of beach clubs, bars, and restaurants set up to cater to the tourist trade, this is a great beach to visit if you want to have a fun beach holiday with friends, but there are also some good options for families too.

Travel distance from Venice
Around 45 km from Mestre on the mainland, it will take you approximately 40 minutes to get here by car. You can also reach this beach by a series of buses from Mestre, taking around an hour to make the journey.

Activity recommendations
Beaches: There is a staggering 14 km of beaches here, many of them awarded the Blue Flag for their water quality, making this an exceptional place to swim. You'll also find tons of beach clubs that will rent you beach umbrellas, beach chairs, and sun loungers, and a few that will even rent you a beach cabin for the day if you're looking for something a little more luxurious or private. The beaches are watched over by lifeguards during the summer season, making them ideal for family fun.

Acquapark: Speaking of family fun, this park features a huge bouncy castle right by the sea where kids can burn off some energy and enjoy supervised play. And when they need to cool down, the beautiful ocean is not far away, making Lido di Jesolo one of the best beaches near Venice for a family beach holiday.

Caribe Bay: If that's not enough, this waterpark and amusement park is guaranteed to be hit with your family. Along with rides and slides, the park features several pools where you can just relax and stretch out in the sun while the kids have fun.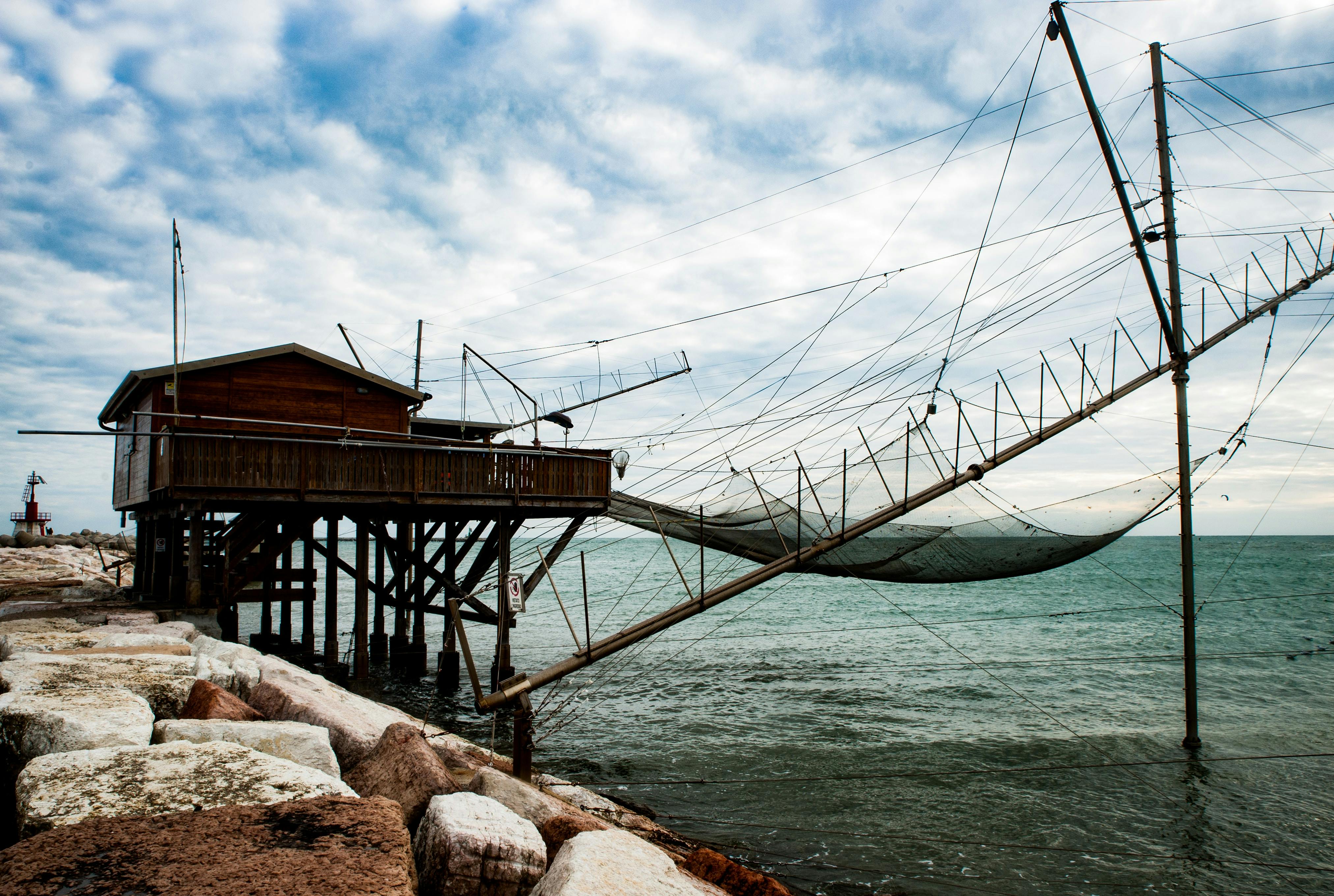 Spiaggia Ca' Roman
So far, the beaches on this list have mostly been well-known tourist attractions. That's not surprising, given the millions of annual visitors Venice receives. But if you're looking to see the more natural side of the region, there are few better places to do it than this pristine beach. Spend a day here, and you'll feel like you're a very long way away from Venice indeed.

Travel distance from Venice
Getting here is half the adventure. You'll need to drive south of Venice for around an hour to reach the mainland town of Sottomarina. From there, it's a short boat ride to the small island the beach is on. You can also get there by taking a private boat from the city of Venice itself for a more expensive but undeniably more luxurious option.

Activity recommendations
Hiking: This is one of the most pristine natural environments anywhere near Venice, so it makes a perfect destination for nature lovers. Traveling on foot is the only way to enjoy this natural reserve, so explore the hiking trails on this beautiful island on an unrivaled escape from the city.

Boat trips: This beach is protected and maintained by LIPU, a local wildlife organization. During the summer, LIPU organizes trips that will take you along the coast of this magnificent island and teach you more about the ecology and natural history of this unique place.

Bunker: Tucked away in the pine forest above the beaches, you'll find this well-preserved concrete bunker dating back to World War II. Once part of the coastal defenses of Italy, the bunker offers not only an interesting historical traction but also incredible views of the Venice coastline, so a hike here can be very rewarding.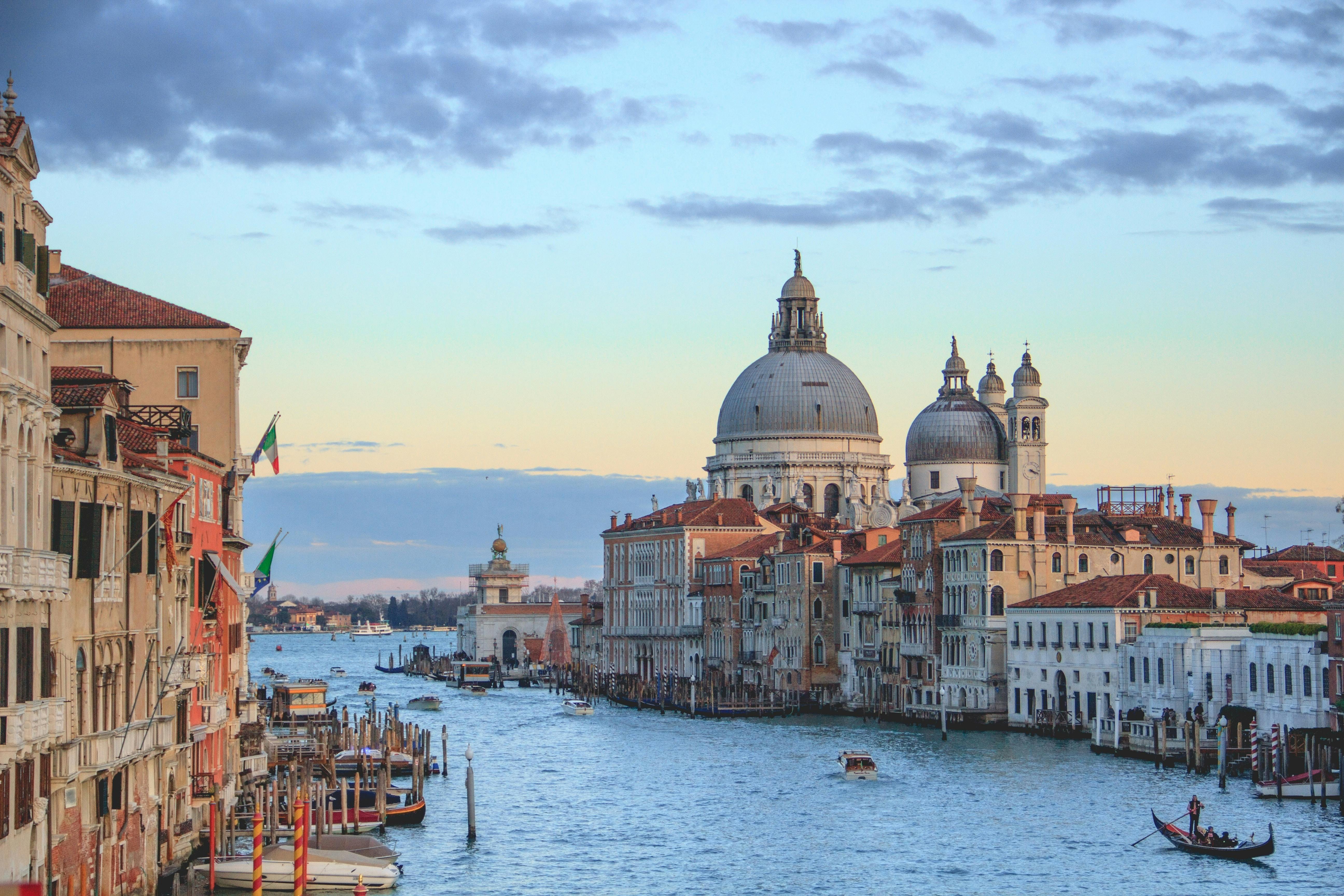 Conclusion
Most of the beaches within striking distance of Venice are well-known to tourists, but that's not necessarily a bad thing. Some of the best beaches in Venice offer great amenities and plenty of beach clubs, so you don't need to bring anything with you and can just rent everything you need on-site. However, if you're willing to go a little further afield and explore the region on the best weekend trips from Venice, you'll also find some unspoiled and natural beaches to enjoy. And because these beaches are unserviced, they are also free to visit, making them some of the best activities when you visit Venice on a budget.

Leave your bags behind at a Venice suitcase storage and treat yourself to one or more of the best beaches in the region. And when you've had enough of sand and surf, remember that you still have the unique city itself to explore on your vacation.