Athens Visitor Guide 2021: Everything you need to know
5 February, 2021
by

Bounce
The Greek capital of Athens occupies a unique place in history. In many ways, it was here that Western civilization was founded, back in the days of Pericles and famous philosophers like Socrates and Aristotle. This ancient history can still be seen throughout the city in the wealth of buildings that remain from this period, and it's one of the main aspects of Athens that brings visitors from around the world.

But alongside all that ancient history, Athens is a vibrant modern city. As the capital of Greece, it is home to many of the country's top cultural institutions. Blessed with abundant sunny weather and incredible cuisine, Athens is a great place to visit even for those with no interest in history. And as the capital of Greece, it's also a great base for exploring the rest of this interesting country.

A weekend in Athens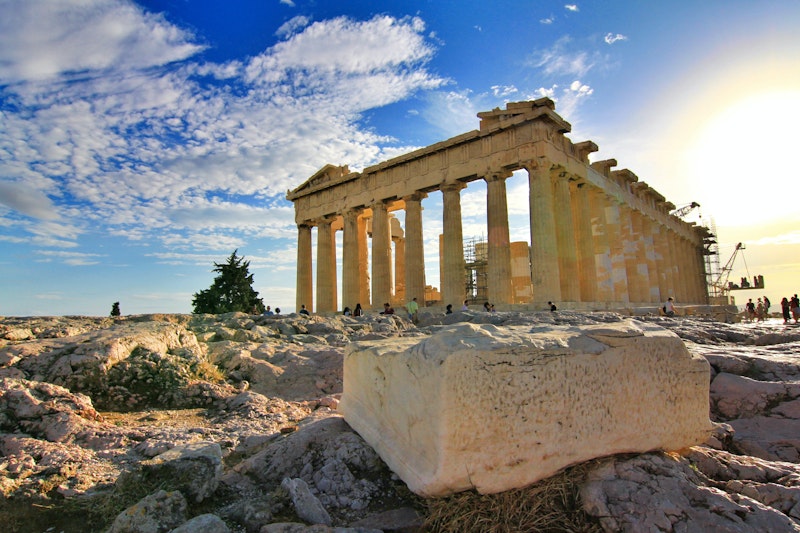 A weekend in Athens isn't much, but it should allow you to see some of the city's top attractions. With only a couple days, you'll need to focus on the most iconic locations in the city. Drop off your bags at an Athens luggage locker and start exploring.

The Acropolis dominates the city to this day. On a high hill overlooking Athens, this complex of ancient temples contains the Parthenon, probably the best-known example of ancient Greek architecture. One of the world's most famous buildings, the Parthenon is a true must-see location.

Lose yourself in the busy streets of Monastiraki. One of the oldest neighborhoods in Athens, this has been the center of city life for thousands of years. You'll find lively bars, delicious restaurants, and a bustling flea market.

Take a break from the city's frenetic pace on Lycabettus Hill. One of the highest peaks in this hilly city, the hill is home to a church, a restaurant, and an open-air theater. But best of all, there are plenty of forested trails where you can reconnect with nature and get some fresh air.
Athens lockers
As a city that long predates motor vehicles, Athens is extremely walkable. Although the city and its suburbs are very large, most of the historic attractions are well within walking distance of one another. Athens also has a handy subway system that can help you get around. Make things easier on yourself by dropping off extra bags at an Athens suitcase storage before you go exploring. You can travel light while your belongings are safely looked after and pick them up when it's convenient for you.

Off the beaten path in Athens
Athens receives millions of tourists every year. As a result, the main attractions, such as the Acropolis, can get incredibly busy. But if you're willing to explore a little, you can also find plenty of things to do that remain relatively undiscovered. Escape from the crowds at these lesser-known locations.

Take a break in Diomedes botanical garden. Run by the University of Athens, this is the largest garden in Greece and is home to thousands of species of unusual plants. Drop off your bags at an Athens luggage storage service and enjoy the serenity.

See the former home of Greece's royal family at the Tatoi estate. Outside the center of Athens, this former palace has been left to nature since the 1960s. As a result, the dilapidated building makes a fascinating place for photos.

Explore the up-and-coming neighborhood of Metaxourgio. Outside Monastiraki, this formerly working-class neighborhood is now home to art galleries and trendy restaurants that are part of the city's revitalization. Wander through the charming streets and appreciate one of the most interesting areas of modern Athens.
What to do alone in Athens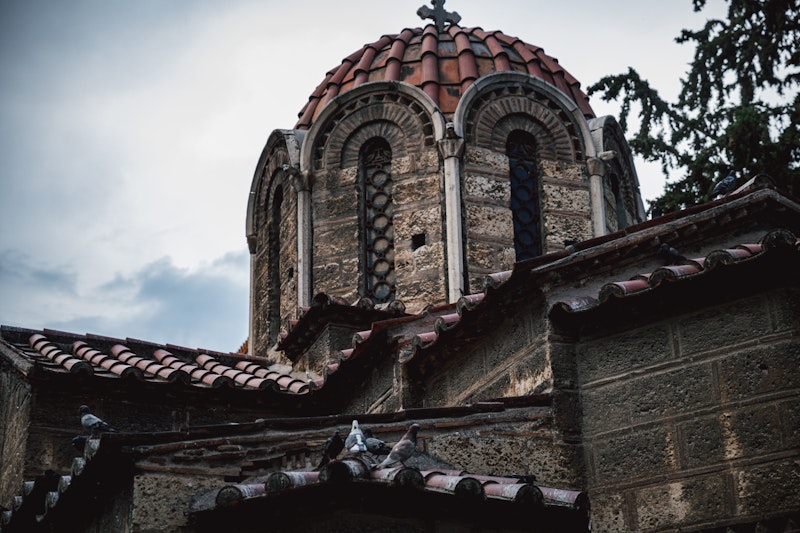 Athens can be a great place to explore by yourself. The tourist-crowded streets and monuments are easy to navigate by yourself, and you'll find lots to do in the city even without companions. Drop off your bags at an Athens bag storage shop and see the city solo.

Greek cuisine is famous throughout the world. You won't struggle to find good food in Athens, but to really understand the best the city has to offer, take a food tour. As well as trying plenty of delicious foods, you'll get to hang out with other travelers.

Learn more about the history of Athens at the Acropolis Museum. This state-of-the-art Museum explains the complex history of the buildings of the Acropolis and houses many of the best art and sculpture from the iconic site. You could easily spend hours in this institution.

Seeing a play was a popular entertainment in ancient Athens, and it remains so today. Often, plays take place in the same theaters the ancient Greeks used. Indulging in this cultural tradition is a great way to spend an evening by yourself in Athens.
The best souvenirs in Athens
In a tourist city like Athens, you won't struggle to find souvenirs. Shops around Monastiraki will happily sell you a keychain or a vase decorated in ancient Greek style. But if you're after something a little more authentic, consider a demitasse cup set. This is how the Greeks take their coffee, and these tiny cups can be found all over the city. One good place to shop is Ignatios Romios Touristika Eidi. You could also pick up a komboloi, a set of beads that you will often see Greek men toying with. This classic Greek item can be found at Kombologadiko Exclusive. Olive oil also makes a great gift from Greece, and you can even pick up olive oil soap and shower gel from Notos Gallery.