Banff Visitor Guide 2021: Everything you need to know
10 March, 2021
by

Bounce
When foreign visitors plan a trip to Canada, they often imagine dramatic mountain landscapes, roaring rivers, and an abundance of charismatic wildlife. What they are picturing, in many ways, is Banff.

Banff is a town that only exists because of tourism. It was founded in 1885 as a mountain resort town, connected to the rest of Canada by the railway. Named after the Scottish hometown of the Canadian Pacific Railway president, Banff was put on the map when a railway hotel was built to provide vacationers with a place to stay. The Banff Springs Hotel still dominates the small town.

It's not hard to see why Banff became and remains a popular place to vacation. Nestled in the Canadian Rockies 78 miles west of Calgary, Banff is close to one of Canada's main cities but feels a long way away. Surrounded by pristine wilderness, it's the perfect place to explore the majestic Rocky Mountains and Canada's extensive wilderness.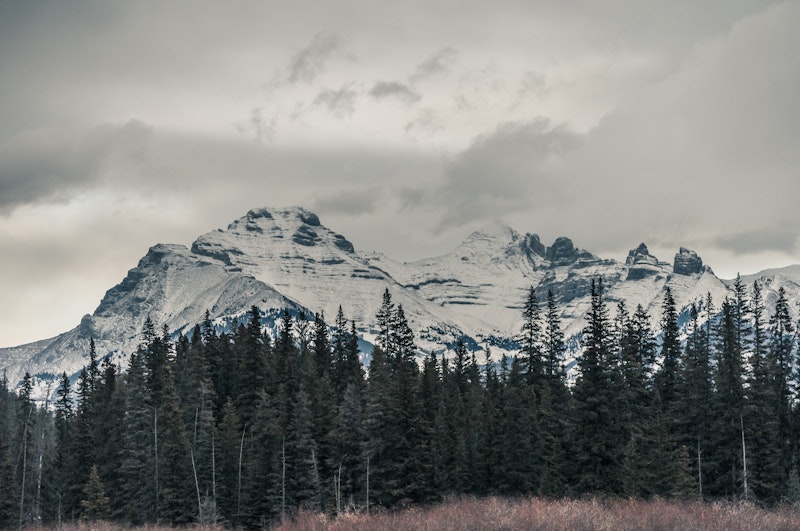 A weekend in Banff
Banff is a small village, and a weekend will allow you to do most of what the town itself has to offer. However, the backcountry that surrounds the village offers endless opportunities for exploration. Drop off your bags at a Banff luggage storage locker so that you can see what Banff National Park has to offer.

Along with the mountain scenery, it was the mineral hot springs of Banff that first put it on the map as a tourist attraction. You can visit the springs for yourself at Cave and Basin National Historic Site and see where Banff began.

To really enjoy the therapeutic waters of Banff, visit Banff Upper Hot Springs. This outdoor pool is geothermally heated, and you'll be able to rent a vintage swimsuit and enjoy it the way tourists did back in the nineteenth and early twentieth centuries.

Take a ride on the Sulfur Mountain gondola for unbelievable views of the town and its surroundings. You'll find a restaurant at the top of the peak and the Banff Skywalk, a short trail that lets you see some of the best views in the area.
Banff lockers
Located in the rugged mountains and with the highest elevation of any town in Canada, Banff is prone to extreme weather, from abundant sunshine in the summer to blistering cold in the winter. In the mountains, you can experience all four seasons in a single day, so it makes sense to bring a little bit of everything. Make things easier on yourself by dropping off your unneeded bags with a Banff luggage storage service. Enjoying the great outdoors is a lot easier when you're not weighed down with unnecessary bags.

Off the beaten path in Banff
For such a small town, Banff receives an incredible number of visitors every year. Many of them never go further than the hotel and the best-known lakes. But if you're willing to explore, Banff and its area have all kinds of hidden places that make for an unforgettable trip. Drop off your bags at a Banff suitcase storage and see another side of the mountains.

See a genuine Canadian ghost town at Bankhead, just outside Banff. This former mining community was abandoned in 1926, but many of its buildings still stand in ruins today. It's an atmospheric place to visit and get some interesting photos.

See the Banff Merman at the Indian Trading Company. This bizarre creature has mysterious origins, but has been part of the town since 1915. A prized item in this unusual store, the merman has been nicknamed Mr. Banff.

Hike above the tree line at Wilcox Pass. Just off the Icefields Parkway that connects Banff to Jasper, this little-known trail takes you above the trees to stunning alpine meadows. Mountain goats live on the rocky slopes, and the rocks are studded with intriguing fossils from when this entire area used to be underwater.
What to do alone in Banff
Exploring Banff solo can be a great idea. If it's solitude you're after, you won't have to go far to find it in the endless mountains that surround the town. However, if you'd rather meet new people, the laid-back vibe of this resort town makes it a great place to mingle with fellow travelers.

Take a hike around Lake Louise. The trail around this gorgeous turquoise lake gets very popular in the summer, and it's not hard to see why. The scenery is absolutely incredible, and you can even stop on the way at the Lake Agnes Teahouse for some refreshments.

Moraine Lake is such an icon of the Canadian wilderness that it used to be printed on the $20 bill. It attracts fewer visitors than Lake Louise but is every bit as beautiful. You can even rent a canoe and head out on the waters to enjoy the unbelievable scenery of the area.

The mountains surrounding Banff are home to incredible wildlife, including bighorn sheep, mountain goats, moose, bison, black and grizzly bears, and even wolves. Take a wildlife viewing tour for a chance to see some of these fascinating animals for yourself. Tours will keep you safe while taking you to the best places in the area to see Canadian wildlife.
Best souvenirs in Banff
Banff is a top destination for visitors from outside of Canada, and so its many souvenir stores are full of Canadiana such as maple syrup and hockey jerseys. Banff Gifts, for example, is a great place to pick up moccasins, Banff-themed T-shirts, and even onesie pajamas like prospectors used to wear. If you prefer something sweeter, visit The Fudgery. With dozens of flavors of fudge freshly made on the premises, this is a great place for a sweet treat. For more unique items, visit Branches Marketplace for handmade crafts that celebrate local artists.