Berlin Visitor Guide 2021: Everything you need to know
1 February, 2021
by

Bounce
With its fascinating history and cosmopolitan culture, Berlin has rapidly become one of the most popular cities to visit in Western Europe. The largest and capital city of Germany, the area that's now Berlin has been inhabited for thousands of years. Berlin was famously split in two following the Second World War, with the Berlin Wall separating the city between East and West Germany.

Following reunification, Berlin has become one of the most forward-thinking countries in Europe, focusing on international relations and renewable energy. With a thriving art scene, world-famous historical sights, and lots of fun for families, it's easy to see why Berlin is becoming increasingly popular with tourists. Book a Berlin storage locker today, and discover the best of Berlin.

A weekend in Berlin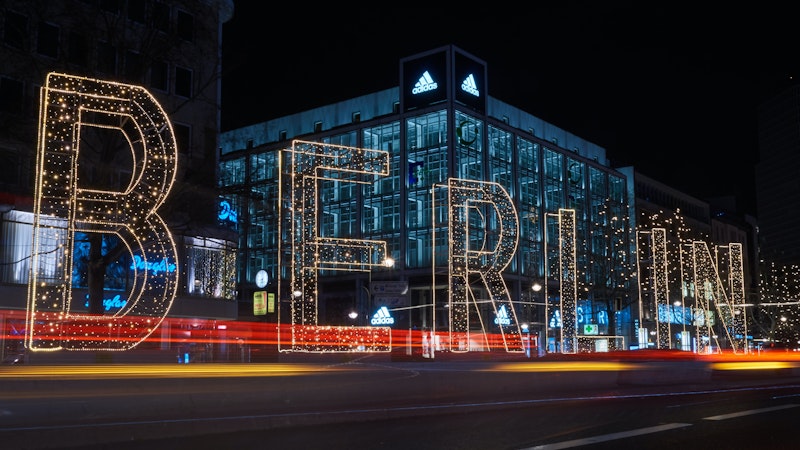 Berlin is the ideal spot to whisk you and your family off for a quick weekend getaway. How can you make the most of your time in the German capital with so much to do in the city? Drop your bags off at a Berlin luggage storage service and add some of these sites to your weekend itinerary.

Snap a family pic at Brandenburg Gate. One of Berlin's most famous landmarks, this neoclassical monument dates back to the 18th century and is the site of many of the most famous moments in German history.

Take a stroll along the Berlin Wall Memorial. This 200-foot stretch of the Berlin Wall is one of the wall's few remaining parts and features memorials and open-air art exhibitions.  

Grab a local bite at one of the exceptional restaurants dotted across the city. Popular eateries include Hackethals, Clubrestaurant am Wannsee, and Happies.

Plan a tour of the Reichstag Building. The German parliament building is open to visitors, who can take a self-guided tour and learn important information on Germany's government and history. You can also visit the roof terrace and glass dome, which sits atop the main debating chamber. 
Berlin lockers
Berlin is an easy city to explore on foot; however, it does have one of the highest crime rates in the country. If you're worried about lugging around your valuables while touring the German capital, swing by a Berlin suitcase storage facility. Bounce affords the best luggage storage services in Berlin, with secure facilities dotted across the metro area. These services are quick and easy to book via the Bounce app and are among the most affordable storage lockers in Berlin. Hop online now, and find a Berlin luggage locker that suits you.

Off the beaten path in Berlin
Trying to avoid tourist hotspots? Or just fancy getting out of the city and exploring the German countryside? Berlin is ideal for escaping the crowds, with plenty of nearby parks and hidden gems, where you can step off the beaten path. Book yourself a Berlin luggage locker and pay a visit to one of these lesser-known attractions.

Avoid the bustling streets without straying from the city at Grosser Tiergarten. Berlin's main urban park is among the largest of its kind in Germany, covering around 520 acres of dense woodlands and lush fields. The park is ideal for picnicking, jogging, and a soccer match.

Make a splash at Tegeler See. The second largest lake in Berlin, Tegeler See tends to be less popular than Müggelsee and is perfect for a lakeside run or a relaxing boat ride.

Go undercover at the Stasi Museum. Generally quieter than Berlin's leading museums, the Stasi Museum documents East Germany's secret police and boasts intriguing artifacts and exhibits, including the office of former East German official, Erich Mielke.
What to do alone in Berlin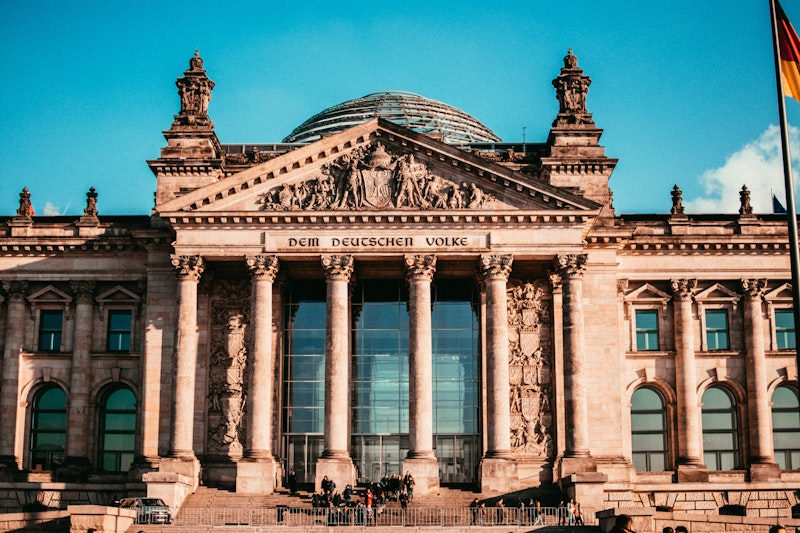 Whether you're backpacking across Europe or you're in Berlin on businesses, it's tough to decide what the best activities are for individual explorers. Consider checking in at a Berlin luggage locker, and then check out some of these excursions for solo sightseers.

Spend the day discovering Museum Island. This small island on the Spree is a UNESCO World Heritage Site home to five of Berlin's best museums, including the historic Altes Museum and Bolde Museum. 

Enjoy dizzying city views from the Berliner Fernsehturm. Also known as the Berlin TV Tower, this huge building stands at over 1,200 feet high and boasts some of the best panoramas of Berlin. There's also a restaurant in case you fancy a sky-high snack.

Splash some cash at the Mall of Berlin. Berlin's main shopping mall contains dozens of stores, restaurants, and amenities. Popular stores include Adidas, Tommy Hilfiger, and Wrangler.
The best souvenirs in Berlin
You'll find plenty of souvenirs to pick up while in Berlin, ranging from local nicknacks to delicious delicacies for folks to try back home. If you're looking to pick up some food or drink, consider purchasing some locally produced wheat beer, chocolate, or currywurst.

While food is always a tempting memento, it's unlikely to last long. Tourists looking to pick up a nicknack to remember Berlin won't be disappointed. You can buy small chunks of the Berlin Wall at Checkpoint Charlie, an adorable Buddy Bear from KaDeWe, or an ornate cuckoo clock from Berlin Deluxe.