Bruges Visitor Guide 2021: Everything you need to know
26 January, 2021
by

Bounce
Located in the northwest of Belgium, Bruges is a city that seems to become more popular with tourists every year. It's not hard to see why. Bruges is known for its remarkably intact historic heart, which may be the best-preserved medieval city in all of Europe. It's also known for its dense network of canals that have seen it dubbed the Venice of the North. With an abundance of historic charm and excellent transportation links to the rest of Belgium and other cities in northern Europe, Bruges is the perfect place to step back in time and explore. And the town's compact size makes it easy to see much of what Bruges has to offer on a relatively short trip.

As you explore the cobblestone streets and quaint squares of the city, it's easy to feel as though you've taken a step back in time. The ancient buildings reflected in the still waters of the canals mean there's a new photo opportunity around every corner. But although it may sometimes seem like it, Bruges is not merely some medieval theme park. It's a vibrant, living city that has lots to offer modern visitors.

A weekend in Bruges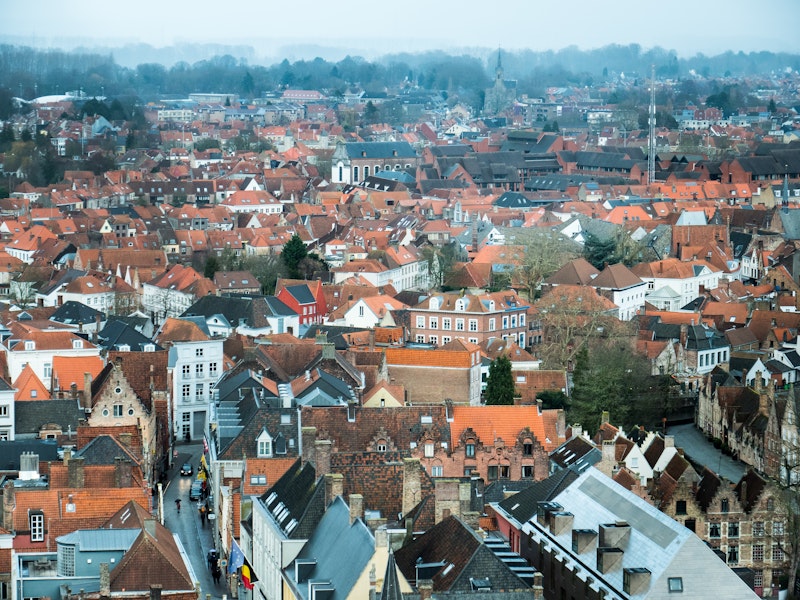 Today, visitors flock to Bruges to see its miraculously preserved medieval buildings. This romantic city is a very popular place for weekend trips due to its compact size and historic charm. A couple of days in Bruges is plenty to see the city's top attractions.

Located in the very heart of the city, the Bruges Belfry is an icon of the town and one of its most recognizable sites. This 270-foot tower dates back to the 15th century and is recognized as a UNESCO World Heritage site. Make the climb up the tower for stunning views over the city. But before you do, remember to leave any heavy bags at a luggage storage shop in Bruges first.

The Markt, or market square, is the very heart of the old city of Bruges. One of the best places to admire the elaborate Guildhalls that define the city, it's also a great place to grab a drink or a bite to eat from one of the bars and restaurants that surround the square and watch the world go by.

Visit the Lake of Love with your partner and take part in an ancient tradition. This picturesque lake surrounded by old brick houses is a great place to relax. According to old tales, if you cross the bridge over the canal that leads to the lake with your partner and kiss, you'll be guaranteed eternal love. Not bad for a weekend trip.
Bruges lockers
The compact size and historic charm of Bruges make it absolutely perfect for walking. In fact, due to the narrow streets and many canals, that's more or less the only way to get around the center of Bruges. Make things easier on yourself by dropping off heavy bags at a luggage locker in Bruges. With your belongings safely looked after, you'll be free to explore this charming city.

Off the beaten path in Bruges
In recent years, Bruges has become a common day trip for North European cruise ships and other tourists. As a result, in the summer, the small town can get quite crowded. However, as small as Bruges is, there are still a few places where you can get away from the crowds and see another side to this popular city.

The 2be Beer Wall isn't trying to be cryptic: it's a literal wall of beer. A popular spot for photos, the wall is made of shelves holding dozens of different beers. Inside, you'll find a museum and store devoted to Belgian beer and chocolate where you can pick up gifts for friends or for yourself. There's also a terrace bar on the roof that offers an excellent view of the city.

See the darker side of Belgian history at the Torture Museum. Located in an old prison, this museum uses occasionally gruesome if slightly kitschy reconstructions of medieval torture methods. Drop off your unneeded bags at a Bruges bag storage before visiting this spine-tingling attraction.

Visit the ancient city walls with a walk around the Bruges ramparts. This four-mile trail encircles the old town and follows the path of the city walls. You'll see ancient windmills, ramparts, and gates, and it's a perfect way to stretch your legs and get away from the crowds in the center of the city.
What to do alone in Bruges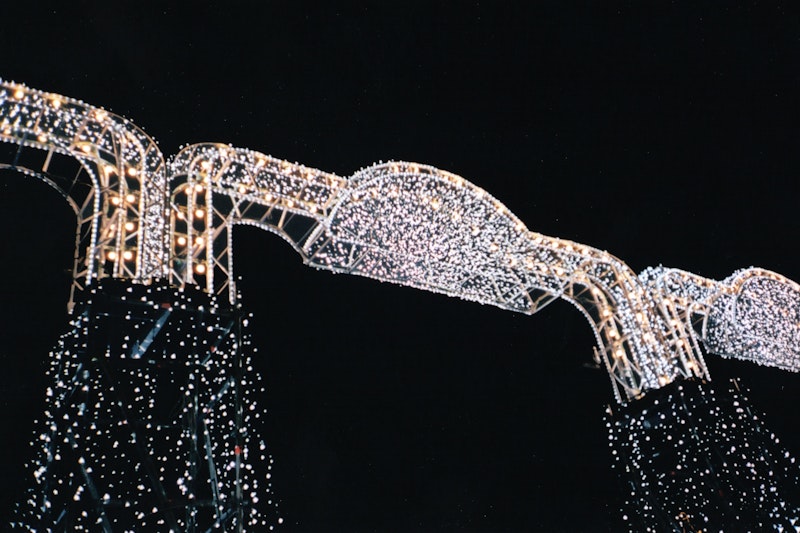 Bruges is nothing if not romantic, and so it's an endlessly popular destination for couples. But if you find yourself alone in Bruges, don't worry. It's also a great place to explore by yourself. Traveling solo can make it easier to avoid the crowds and seek out some of the best things to do in the city.

See the fabulous medieval architecture of Bruges at its best with a boat tour. The endless network of canals that run through the city makes it easy to explore by water, and a relaxing boat trip will show you some of the city's most significant buildings. Drifting along the old canals, you'll have infinite photo opportunities and come away with a deeper understanding of the history of the city.

Beer is something close to the heart of every Belgian, and you can get to grips with this heritage on a Bruges beer tour. Drop your unneeded bags at a Bruges luggage storage service and set out as part of a small group to visit some of the best pubs and breweries in the city. You'll learn about the place beer and brewing occupy in the culture of Belgium, and probably come away with a new favorite brew of your own.

Treat yourself to yet another famous Belgian treat, French fries. There is no shortage of fritures in Bruges, but if you want a truly authentic experience, head to Chez Vincent. This popular establishment serves double-fried Belgian fries along with hamburgers, hot dogs, and other classic treats.
The best souvenirs in Bruges
Because Belgium has such a unique food culture, it's not hard to pick up souvenirs in Bruges. Belgian chocolate enjoys a fantastic reputation around the world, and you'll never go wrong bringing home a box of chocolates. Check out Dumon for some of the best Bruges has to offer. The medieval city of Bruges was also known for its lacework, and you can celebrate this tradition at the Lace Center, where students practice this traditional craft to this day. Or you can visit De Striep, a comic book store in the center of the city, and grab an issue of Belgium's famous Tintin comic for a truly authentic keepsake.