Bucharest Visitor Guide 2021: Everything you need to know
19 February, 2021
by

Bounce
Romania's capital Bucharest is one of the most underrated vacation destinations in Europe. With a population of over two million, Bucharest is the largest city in the country and an essential hub for industry, transport, and culture. Bucharest is sometimes referred to as the "Paris of the East" due to its romantic skyline and Art Nouveau architecture. 

Bucharest is easy to reach from abroad with two airports in the city, including the Bucharest Henri Coandă International Airport, which operates flights to destinations worldwide. During your stay, you'll have the opportunity to visit some of the best museums and historic sites in Romania, including the Palace of the Parliament and the National Museum of Romanian History. Make the most of your time in the Romanian capital by dropping your heavy bags at a Bucharest luggage locker, and get ready to explore some of Eastern Europe's hidden gems.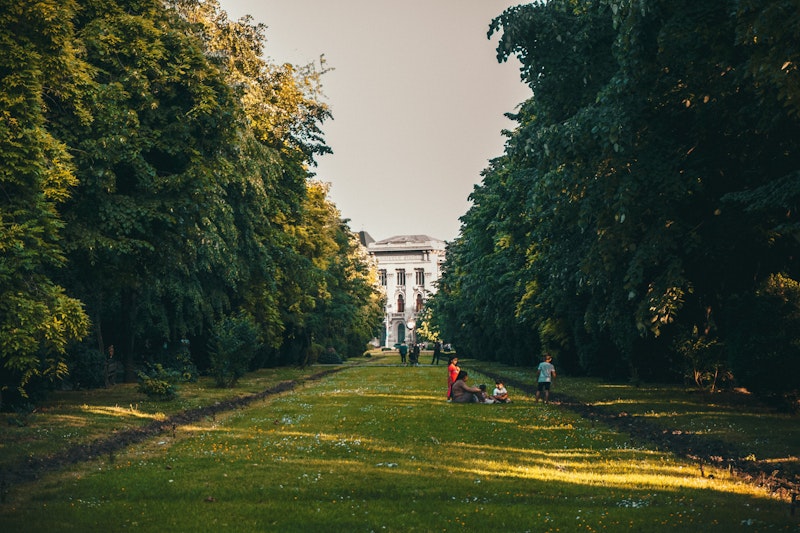 A weekend in Bucharest
Whether you're road-tripping across Europe or whisking your significant other off for a romantic getaway, Bucharest is an excellent place to spend the weekend. Check-in at a Bucharest suitcase storage service and then check out some of these top attractions.

Take a guided tour of the Palace of the Parliament. This communist-era government building is still used as the Romanian parliament. Visitors can tour the buildings' lavish interior, which includes the senate chambers complete with crystal chandeliers and stained-glass windows.

 Step back in time at The National Village Museum. A vast open-air museum, the National Village Museum highlights what village life is like in Romania. The museum features over 350 monuments and buildings displaying around 60,000 artifacts. 

Bucharest is home to some classy restaurants with cuisine from across Europe. Some of the best places to eat in the city include Noeme, La Vitrine Restaurant & Lounge, and Haute Pepper.
Bucharest lockers
You'll do plenty of walking during your stay in Bucharest, with dozens of Romania's best attractions spread across the city center. Whether you're in town for the day or the week, make touring easy by stashing your valuables at a suitcase storage service in Bucharest. Bounce provides secure and convenient services across the city, where you can keep your belongings safe while discovering what the "Paris of the East" has to offer. Check out the Bounce app and book a Bucharest luggage locker near you today!

Off the beaten path in Bucharest
If you're tired of the big city and just fancy exploring the great outdoors and some lesser-known attractions, you'll find plenty to do around Bucharest. There are several peaceful parks and hidden gems in and around Bucharest where you can get back in touch with nature and avoid the big crowds.

Escape the bustling streets without going far with a visit to King Mihai I Park. Covering over 450 acres just north of Bucharest, King Mihai I Park features a large lake perfect for a picnic or a waterside stroll.

Plan a romantic ramble around Cișmigiu Gardens. The oldest park in Bucharest, Cișmigiu Gardens boasts ornate landscaping, cafes, hidden gardens, and more.

Make a splash at Therme Bucharest. Bucharest's mineral baths include saunas and are surrounded by lush gardens, making it the perfect spot for a day of relaxation. 
What to do alone in Bucharest
Planning what to do while alone in a city can be tricky, especially if you have lots of time to kill. Thankfully, Bucharest is home to many fascinating monuments and museums, which are ideal for individual adventurers. Keep your bags safe at a Bucharest bag storage service and consider some of these superb excursions.

Admire the beauty of the Romanian Athenaeum. Built in the late 19th century, the Romanian Athenaeum is Romania's premier concert hall and is home to the Romanian Philharmonic.

Peruse the collection at the National Museum of Art of Romania. Romania's national gallery boasts art from across Europe, Asia, and America and includes works by Claude Monet, Pieter Brueghel the Younger, and El Greco.

Learn about local history at the National Museum of Romanian History. This huge museum has exhibits spread across 60 rooms and includes important pieces of the country's history, like the Romanian Crown Jewels.
The best souvenirs in Bucharest
Romania is an intriguing country with rich culture and history. During your trip, ensure you pick up a souvenir to remember your time in Bucharest. There are plenty of nicknacks unique to Romania. While at the National Village Museum, pick up a piece of handmade pottery, or those visiting during the spring should pick up a traditional Mărțișor pendant. If you'd prefer an edible gift, pick up some rose petal jam and let the folks back home try this unusual delicacy.