Budapest Visitor Guide 2021: Everything you need to know
30 January, 2021
by

Bounce
The Hungarian capital Budapest is located in the north-central part of the country. Occupying the banks of the River Danube, one of Europe's most important waterways, Budapest has been an important city for centuries. In fact, it used to be two cities: Buda on one side of the river and Pest on the other.

Along with Vienna, Budapest was one of the most important cities of the Austro-Hungarian Empire. This vast multicultural political entity ruled central Europe for centuries until the First World War. After that, Budapest and Hungary as a whole were often ruled from abroad and spent decades as a client state of the Soviet Union. However, in 1989, Hungary turned its back on Communism. In 2004, the country joined the European Union. Since then, its economy has grown steadily, and Budapest has become an increasingly popular tourist destination.

A weekend in Budapest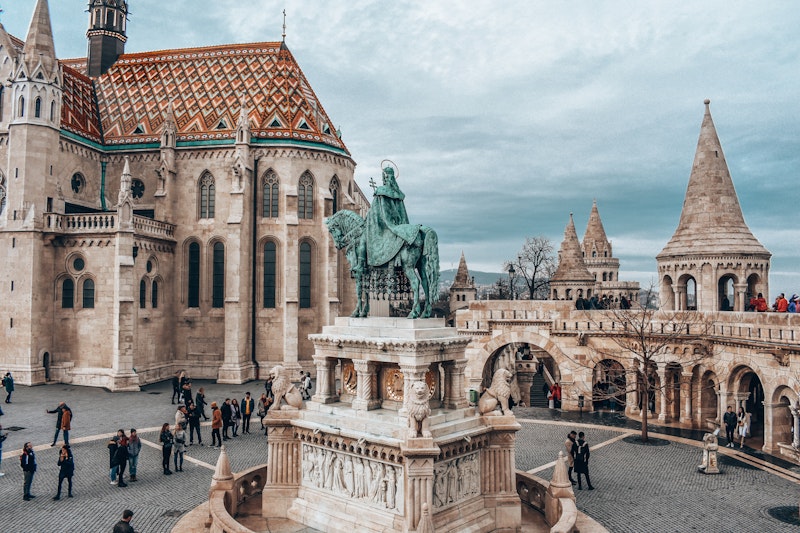 Budapest's long history means there's far more to see here than you can appreciate on a short visit. However, a couple of days will give you enough time to get your bearings in the city and see some of the main attractions. Drop off any heavy bags at a Budapest luggage storage locker and dive into the history and culture of this fabled city.

Explore the art and history of Hungary at Buda Castle. Perched on a hill overlooking the Danube River, this imposing castle was the home of Hungarian rulers and Austrian emperors. Now, it houses one of the country's premier art collections.

Dive into an important aspect of Hungarian culture at Szechenyi thermal baths. This grand spa was opened in 1913, and has been providing the people of Budapest with a place to relax and take the waters ever since.

See what could be the world's most beautiful government building at the Hungarian parliament. This fairytale-like structure sits on the banks of the river and is worth visiting just for the photos you'll get. But you can also go inside and see where Hungarian laws are still made to this day.
Budapest lockers
Like many cities of similar age, Budapest is more or less designed for walking. The layout of many of its streets long predates the car, and the city also boasts an extensive and easy-to-use transit system featuring both a subway and streetcars. Therefore, the best thing to do is to drop off your heavy bags at a suitcase storage locker in Budapest and start exploring for yourself. There's no telling what you'll uncover on a walk through this fascinating city.

Off the beaten path in Budapest
Budapest has plenty of famous attractions. But it's also a city rich in hidden secrets. Ask anyone who's lived in Budapest for a while, and they'll be able to tell you about some quirky places that few tourists ever find. If you're a fan of the esoteric, Budapest is the perfect place to visit.

Explore the ruin pubs of the city. These former communist offices and apartment buildings were occupied after the fall of the Soviet Union and turned into bars and nightclubs. Now, some of the more famous establishments, such as Szimpla Kert, are tourist attractions in their own right. Filled with Soviet memorabilia and with fascinating architecture, the ruin pubs simply ooze charm.

Check out over a hundred different pinball machines and other vintage arcade games at the Flippermuzeum. The largest pinball exhibit in Europe, this quirky attraction is far more fun than any museum has a right to be. Drop off your unneeded bags at a Budapest luggage storage locker and chase that elusive high score.

Enjoy Communist art at Memento Park. This park is home to many of the Soviet statues that used to occupy various locations throughout the city. Pose for pictures next to gigantic statues of Lenin, Marx, and other important figures in the Communist movement.
What to do alone in Budapest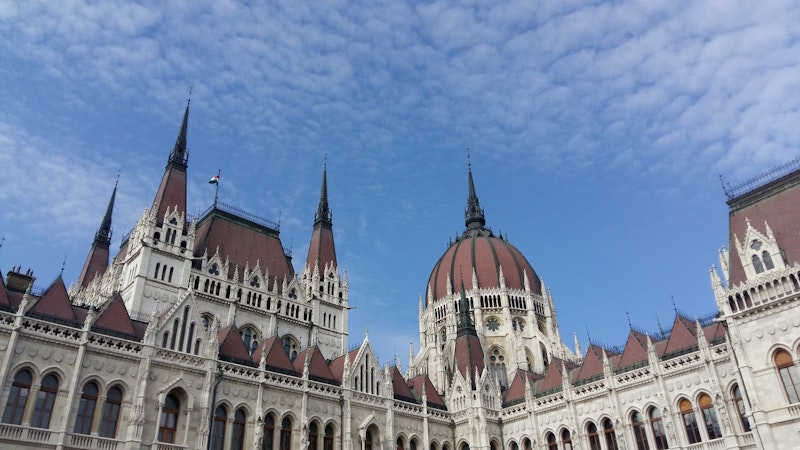 Budapest is an exciting city that rewards exploration. The longer you spend here, the more you'll find to do. But as a city that only opened up the West in recent memory, Budapest can be far friendlier and more welcoming to foreign visitors than more established tourist destinations. Exploring Budapest by yourself, whether on a business trip or on a solo vacation, is a great way to experience the unique charm of the Hungarian capital.

See some of the city's top sites on a cruise along the Danube River. A relaxing one-hour boat trip lets you see most of the city's most famous monuments, and a tour guide will explain their importance in Hungarian history. Try to go toward the end of the day to watch the buildings light up at sunset for the best possible photo opportunities.

See the city and burn off some energy at the same time with a Budapest bike tour. Knowledgeable guides lead small groups on rented bikes to see many of the city's top attractions. Saint Stephen's Basilica, Vajdahunyad Castle, and other attractions are all stops along the route. It's a great way to meet other travelers while exploring the city.

Spend a night out in the Jewish quarter. Home to some of the city's top bars and restaurants, you'll find plenty of places to hang out and take in the energetic vibe of this part of the city. 

The best souvenirs in Budapest
Herend porcelain from Hungary has been famous around the world for centuries. It is still manufactured in the Hungarian countryside, and the company has showrooms around the city. For something a little more affordable, pick up a traditional painted egg. Not just for Easter, these ornately decorated eggs are an ancient Hungarian custom and can be found almost anywhere in the city. Check out the craft market on Castle Hill for some of the best examples. 

For something even more intriguing, try a Hungarian secret box. These brightly decorated boxes look like jewelry boxes, but are virtually impossible to get into unless you know the secret. Full of hidden compartments and hand-carved by craftsmen, these boxes are widely available. Check out the Great Market Hall for some of the best selection and prices.