Buenos Aires Visitor Guide 2021: Everything you need to know
17 April, 2021
by

Bounce
Buenos Aires is one of those cities that has something for everyone. This cosmopolitan delight is extremely diverse and boasts a certain charm that has travelers returning to its buzzing streets time and time again. This major South American city has an authentic Latin feel combined with strong European vibes, creating a mecca for visitors seeking culture, dancing, and great food. Every neighborhood, or 'barrio', has its own distinct character, with Recoleta offering high-end luxury comparable to 5th Avenue in New York, Palermo delivering exceptional culinary delights and nightlife, and San Telmo exhibiting a more grungy yet still romantic feel with its cobblestoned streets and open-air markets.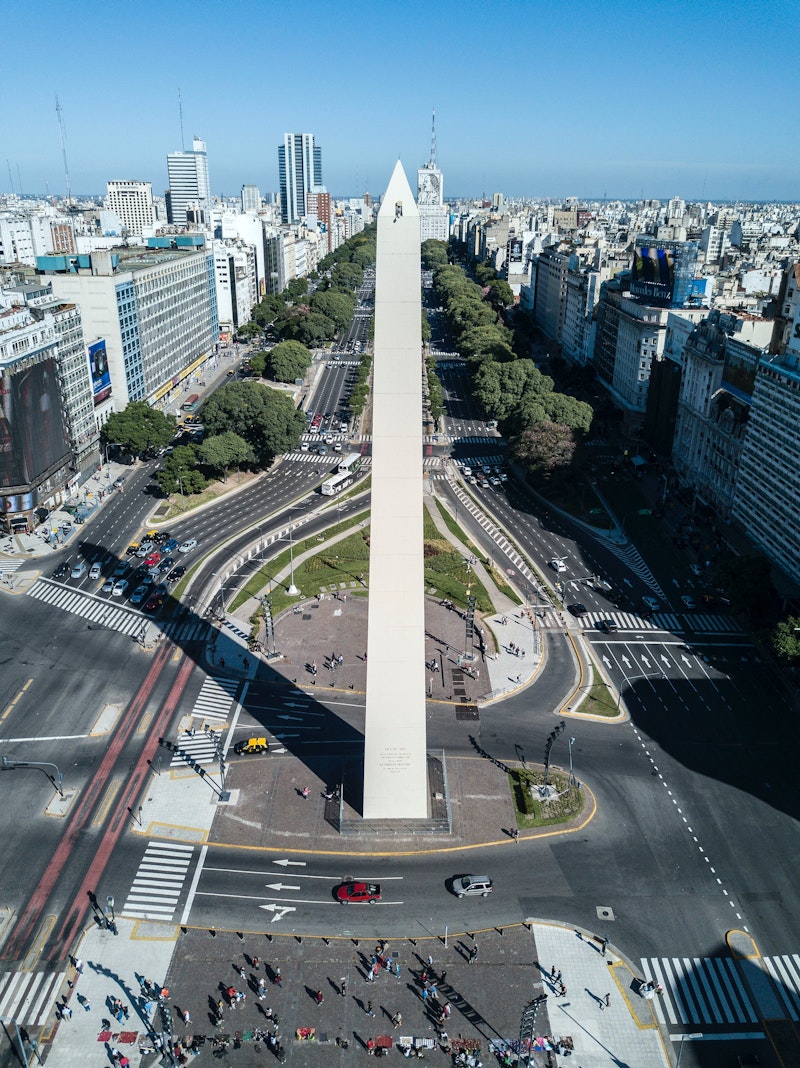 A weekend in Buenos Aires
You could spend a month in Buenos Aires and still not see it all, but that doesn't mean you can't give it your best shot in a weekend! A short trip is the perfect way to get a taste of the city and hit up some of the main attractions. If you are faced with a late check-in or early check-out, use a luggage locker in Buenos Aires so you don't waste a moment of your limited time.

Weekend getaways are all about prioritizing activities to see the main attractions and we recommend putting the following at the top of your list!

Stroll down 9 de Julio Avenue - This major road is in the center of the city and has as many as seven lanes in each direction for some sections. There's no better way to see the action of the city than a walk down this road, and you should also pay a visit to the iconic Obelisco monument.

Visit Plaza Dorrego - This square is the heart of the San Telmo district. It's always buzzing with energy, you'll have your pick of cafes and bars, and the market is not to be missed.

Indulge in local cuisine - Buenos Aires is known for its steak so if you happen to be a carnivore, you'll want to sample the local produce. Head to a 'parilla' for an authentic Argentinian experience. 
Buenos Aires Lockers
Bounce suitcase storage in Buenos Aires is the answer to one of the biggest inconveniences associated with traveling: luggage. This service means no more getting stuck with your bags due to a late check-in or early check-out. Simply drop your belongings at a safe and secure Bounce facility, and hit the town! You'll be able to explore Buenos Aires and pick up your things when it suits you. 

Off the beaten path in Buenos Aires
Looking to get away from the main tourist haunts? Buenos Aires is one of those fascinating cities that has something interesting around every corner, as long as you're willing to look.

If you find yourself in Buenos Aires, consider checking out these hidden gems:

El Zanjon - This network of underground tunnels will transport you back in time. Learn about the history of the city by joining a guided tour and exploring them for yourself.

Patio de Los Lecheros - If you're seeking out great food, head to Patio de Los Lecheros. You'll find a diverse range of food trucks, bars, and even live entertainment. 
What to do alone in Buenos Aires
Whether you are traveling for business or leisure, a solo trip to Buenos Aires will be hugely enjoyable. The city caters well to travelers, including solo travelers, and you will be rewarded with a culturally rich adventure. Make the most of local services like Bounce luggage storage service in Buenos Aires to avoid situations where you might get stuck with your bags. It will take away the stress if you have nobody to look after them and you won't have to cart them around as you explore!

These activities are great ideas for solo travelers looking to experience the city:

Wander the streets of San Telmo - This barrio (neighborhood) boasts picturesque cobblestoned streets, charming little cafes, and a street market with live Tango dancers. Spend an afternoon wandering the streets to soak up the atmosphere. 

Join a tango class - Tango is serious business in Buenos Aires - have you even been to the city if you haven't seen the dance performed? Immerse yourself in local culture by joining a tango class or spending a night at a milonga (tango club). 

Enjoy the serenity of Bosques de Palermo - Palermo is a charming part of Buenos Aires, boasting a 400-hectare park. Head to Bosques de Palermo for some greenery and fresh air within the city. 
The best souvenirs in Buenos Aires
Buenos Aires has no shortage of shopping opportunities and you will easily be able to find the perfect souvenirs. Try San Telmo market for handmade goods, or Argentina Souvenirs in Galeria De La Flor for more standard tourist thoroughfare. Feria de Matadeors is also a good option for those looking to enjoy the local culture while simultaneously doing some shopping.