Cairns Visited Guide 2021: Everything you need to know
10 March, 2021
by

Bounce
Cairns could almost be a city made for tourism. Located in tropical North Queensland, this Australian city has a lot going for it. Beautiful beaches draw visitors from across the country and around the world, and the stunning scenery of the area is unforgettable. Plus, the reliably great weather helps.

But apart from its setting, Cairns also offers a vibrant yet laid-back culture and plenty of interesting activities. Visit for yourself, and you'll soon see why this city gets so many tourists. Don't forget to drop off your heavy bags at a Cairns luggage storage service so you can enjoy everything the city has to offer.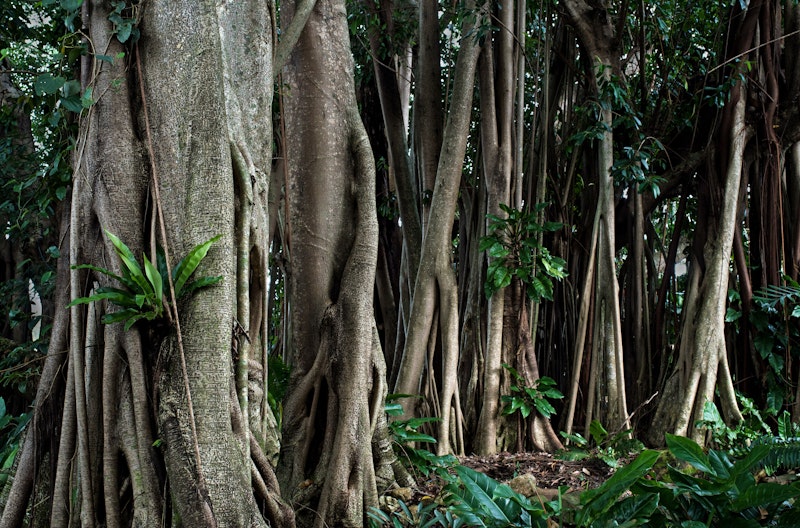 A weekend in Cairns
A weekend in Cairns isn't really long enough to partake in all the activities available in the area. Still, if all you have is a couple of days, you could at least see some of the top tourist attractions. To make getting around easier, drop off your bags at a Cairns suitcase storage before you begin exploring.

See one of the world's natural wonders, the Great Barrier Reef. The world's largest coral reef, it's listed as a UNESCO World Heritage site. Explore the dazzling array of marine life via scuba diving, snorkeling, or an underwater observatory.

Learn about Australia's aboriginal culture at Tjapukai Aboriginal Cultural Park. Operated by indigenous people, this park tells the creation myth of Australian aborigines and uses actors to demonstrate life for this ancient people before contact with Europeans.

Enjoy tropical beaches on Green Island. This tiny island is famous for its white sand beaches and beautiful turquoise water. It's the perfect place to enjoy Australia's beach culture.
Cairns lockers
Part of what makes Cairns so special is the nature that surrounds it. With dense forests and endless oceans to explore, a trip to Cairns means you'll do plenty of moving around. You can make things easier on yourself by dropping off your bags at a Cairns bag storage. That way, you'll be able to enjoy what the city has to offer without carrying more than you need to.

Off the beaten path in Cairns
Cairns gets no shortage of tourists, and in the busy season, many of the city's top attractions can be quite crowded. Look beyond the best-known sites, and you'll find that the city has no shortage of hidden gems. Step off the beaten path and explore some of these attractions.

Visit a freshwater swimming hole surrounded by tropical rainforest at Crystal Cascades. This series of small waterfalls has many places where you can take a refreshing dip and enjoy the stunning Queensland forest.

The coastal village of Palm Cove is home to one of Cairns' best beaches. A great place to swim and kayak, the beach is the perfect place to relax, and the charming village has some great restaurants where you can refresh yourself.

The Tablelands are a Highland region located just outside the city. Full of quaint villages and farms, the Tablelands are a great place to explore away from tourist crowds. There's a historic goldmine to visit and a steam train, among other attractions.
What to do alone in Cairns
Cairns is a great city for a solo trip. With low crime and friendly locals, you'll find a place that welcomes you with open arms. Drop off your bags with a Cairns luggage storage service, and you'll feel right at home in this welcoming town.

Rub shoulders with the locals at the Cairns night markets. Open every day of the year, these lively markets are the best place to pick up souvenirs and delicious food and live like a Cairns local.

See the giants of the ocean on a whale-watching tour. The Great Barrier Reef is home to an astonishing 35 percent of the world's total whale and dolphin species. Gigantic humpback whales come to Cairns every year to give birth to their calves, and boat tours let you see these magnificent animals for yourself.

Cairns attracts plenty of young backpackers looking for a good time, and so the city is blessed with plenty of trendy bars and nightclubs. Lyquid is one of the most famous, and is a great place to meet fellow travelers and locals on a solo trip.
Best souvenirs in Cairns
With so many tourists visiting the city, Cairns is full of stores where you can pick up a boomerang or cuddly koala. But if you're looking for something more original, check out Oceana Walk Arcade. This collection of retail stores has some of the city's most interesting boutiques where you can pick up clothes, toys, games, and household items. You could also pick up that much-maligned icon of Australian fashion, the Ugg boot, at Premium Brands Cairns. And for some of the best local food and gifts, Rusty's Market is the ideal place to shop for local souvenirs.