Cologne Visitor Guide 2021: Everything you need to know
22 February, 2021
by

Bounce
Cologne is a bustling German city that offers a unique vibe and friendly locals. The city is perhaps not as architecturally stunning as some other German cities as it was 90% destroyed during WWII and then hastily rebuilt, but it retains a certain charm that is difficult to forget. Its colored buildings and location on the Rhine certainly ensure that the city is still aesthetically pleasing, and there is a whole range of impressive attractions. From cultural events to a long and interesting history, Cologne is a city that appeals to all types of travelers.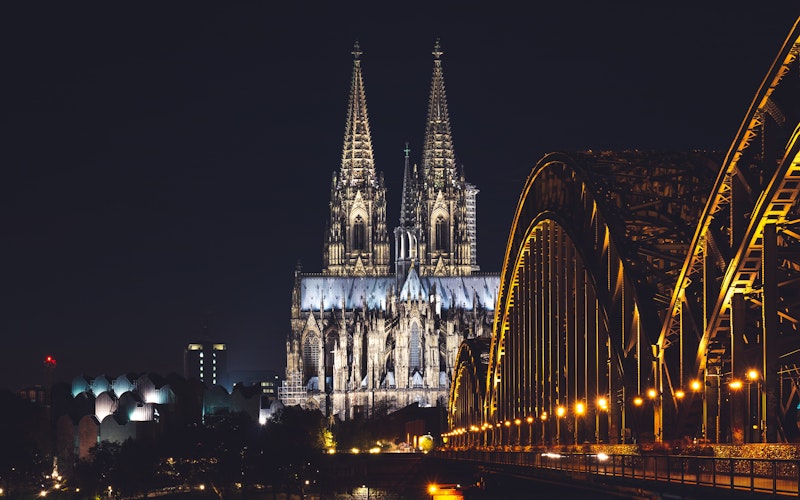 A weekend in Cologne
Cologne is a relatively compact city that boasts an excellent public transport system, making it very easy to get around. This makes it the perfect location for a weekend getaway! While you could spend much longer in this fascinating city, a couple of days will be enough to tick off the major attractions. If you have limited time and would rather spend it experiencing the city than going back and forth to your hotel room, make sure to use luggage storage lockers in Cologne. They cater specifically to tourists so you can drop your belongings and pick them up whenever it suits you.

We've put some ideas together for people only in town for a short vacation or business trip so you can prioritize these items on your itinerary. 

Cologne Cathedral - This cathedral is perhaps Cologne's most popular landmark. Visitors stand in awe at the gothic architecture and beautiful twin spires, so definitely pay this one a visit.

Cologne Chocolate Museum - Calling all chocolate lovers! This waterside museum is focused on all things chocolate and even offers samples for you to try.

Museum Ludwig - This art museum holds one of the biggest Picasso collections in the whole of Europe. Head here to spend a few hours admiring some epic masterpieces. 
Cologne Lockers
Stuck with your bags due to a late check-in or early check-out? We have the answers to your problem. Luggage storage in Cologne will take care of your bags so you can maximize every minute of your trip. Simply drop them off, go and enjoy Cologne, then retrieve your things when it fits in with your itinerary.

Off the beaten path in Cologne
Cologne has a fascinating history with plenty to discover underneath the surface. Away from the main tourist areas, you'll find charming hidden gems just waiting to be explored. If you are looking to get off the beaten path, consider adding these attractions to your itinerary.

Neptunbad - This adult-only spa is perfect for anybody looking for true indulgence. With a strong Japanese influence, you can choose between different options for the sauna. Just remember that, as is common in Germany, no bathing suits are allowed.

Fortsbotanischer - Get some fresh air in this green park. Located in the Rodenkirchen neighborhood, it's the perfect spot for a walk or bike ride.

Saint Kolumba Museum - This unique museum is built over the ruins of a Gothic church destroyed during the second world war. Entering the museum through the bombed-out church is an unforgettable experience all by itself.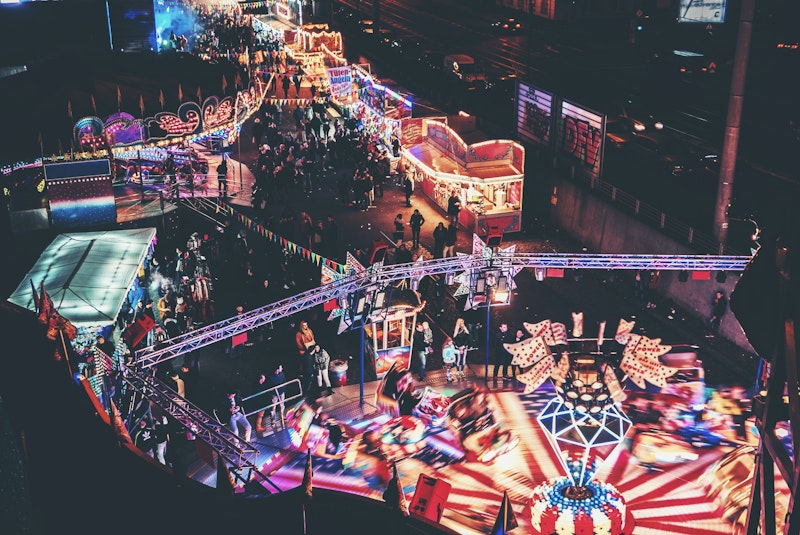 What to do alone in Cologne
If you find yourself in Cologne alone due to business or as part of a solo trip, you'll be pleasantly surprised. The city is easy to navigate and offers many facilities, like bag storage in Cologne, that make it an easy destination for solo travelers.

Here's some ideas for things you won't want to miss during your time in the city:

Cologne Triangle - There's nothing better than a good view and Cologne Triangle offers an unrivaled one of the city. Also a good spot if you are looking for a tasty meal.

Cologne Zoological Garden - If you are looking for an animal fix, head to this zoo. It is home to over 10,000 animals, with the elephants being especially popular.

Romano Germanic Museum - Cologne was first settled by Romans, and a Roman villa was uncovered during construction of a World War II bomb shelter. Now a museum has been built over the Villa to house the artifacts recovered from the excavation.
The best souvenirs in Cologne
Wondering where to get the best souvenirs in Cologne? We have you covered. For all the common tourist fare, head to the souvenir shop across from Cologne Cathedral. You'll find everything from tea towels and caps to books and board games. Shamong, the oldest coffee roastery in Cologne, is a good option for the coffee lover, while a bottle of Kolsh is the perfect gift for the beer lover in your life. Local produce like jam can be purchased from Marmaladen Haus and makes a good souvenir.