Copenhagen Visitor Guide 2021: Everything you need to know
25 January, 2021
by

Bounce
Denmark's capital Copenhagen is a city full of Nordic charm. The biggest city in the country, Copenhagen is home to Denmark's largest airport. Located on an island in the eastern part of Denmark, Copenhagen is connected to nearby Sweden by a bridge, making it a great base to explore multiple northern European destinations.

Copenhagen is a city that marries historical charm with impressive natural surroundings. With a long history as a vital port, Copenhagen embraces the sea that has shaped the city's character through the ages. But for all Copenhagen's long history as the capital of a powerful nation, Copenhagen is also a city that faces the future. One of Europe's most vibrant urban areas, Copenhagen is a regional leader in technology, innovation, and culture. With all that going on, it's also a great place to visit.

A weekend in Copenhagen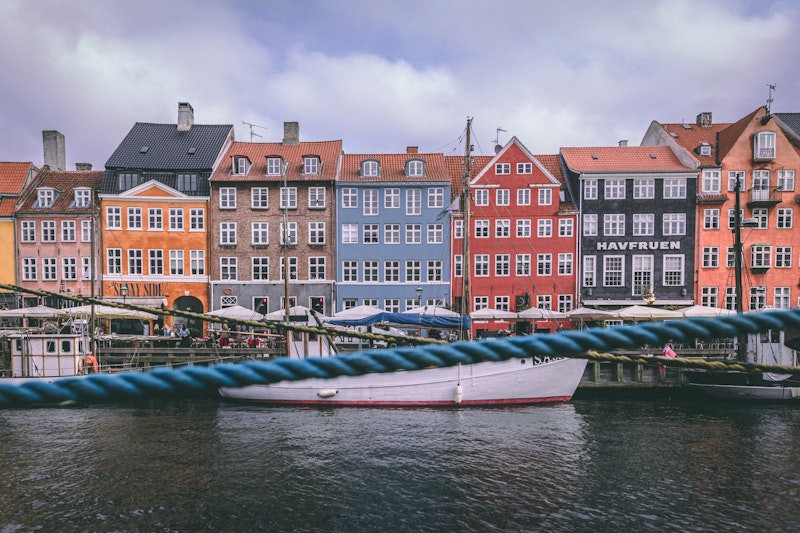 Copenhagen makes for a great weekend destination. Easily reached from other cities throughout Europe and across the world, you can get an insight into the charm of the Danish capital in just a couple of days. With a relatively compact city center, Copenhagen is easy to explore even in a limited timeframe.

Have some fun at the Tivoli Gardens. This charming 19th-century amusement park has become an icon of the city, and the quaint old-school rides and games are just as much fun for modern visitors as they were when they were first opened. Located in the heart of the city, the Tivoli Gardens are a great place to spend a few hours.

Explore the fascinating harbor district of Nyhavn. Built around a canal, the brightly colored buildings of this district were once warehouses but are now home to bars and restaurants where you can try Danish cuisine. This lively neighborhood makes a great place to go for a stroll and enjoy the atmosphere, so drop off your bags at a Copenhagen luggage locker and see it for yourself.

 Marvel at the opulent life of Danish royalty at Amalienborg. The winter residence of the Queen of Denmark, this stunning palace is partially open to the public on guided tours where you can learn more about the history of the Danish royal family and the country they rule.
Copenhagen lockers
Famously flat Copenhagen is a great city to explore on foot or by bike. Most of the main attractions are relatively close together, and walking will take you to interesting neighborhoods you might never have discovered otherwise. Make things easier on yourself by leaving suitcases or other gear at a bag storage service in Copenhagen. That way, it'll be much easier to see the city without carrying more than you need to.

Off the beaten path in Copenhagen
Besides the better-known attractions, Copenhagen is a place that rewards deep exploration with plenty of lesser-known attractions. Dare to stray from the tourist track and see the quirkier side of the Danish capital.

The semiautonomous neighborhood of Christiania is truly unique.  Once a haven of countercultural types, the neighborhood has reinvented itself as a center for outsider art, unique restaurants, and other establishments you won't find anywhere else. Take a tour of the small but fascinating neighborhood, or simply wander the narrow alleys and see this testament to Danish tolerance.

Breathe some fresh air in the Frederiksberg Gardens. This sprawling park was created for King Frederick IV, and contains his beautiful 18th-century palace. Take a boat ride on the lake or lounge on the grass on a sunny day and recharge your batteries amid nature. Don't forget to drop off your bags at a Copenhagen suitcase storage shop before enjoying a walk.

Copenhagen is famous for its Little Mermaid statue. Far fewer tourists make their way to its quirky counterparts, the Genetically Modified Little Mermaid. Created in 2006, this quirky statue is just a short walk from the more famous original and is one of many unique sculptures in the area.
What to do alone in Copenhagen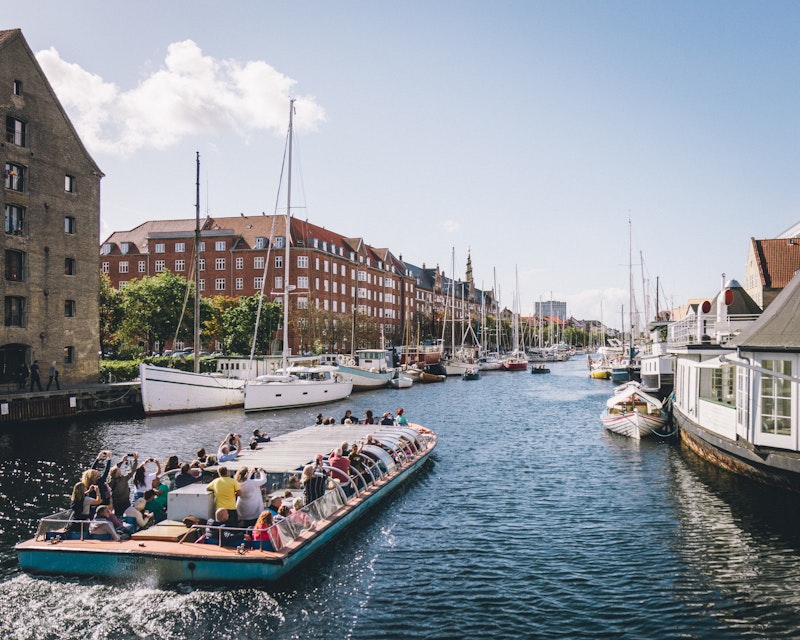 Copenhagen is an extremely safe city, and in many ways is a dream for solo travelers. Drop off your bags at a luggage storage service in Copenhagen, and you'll find plenty to do whether you're alone or in a group.

Copenhagen is one of the world's most bike-friendly cities. Even high-ranking politicians often peddle to Parliament using the city's many bike lanes. Rent a bike and explore the city on two wheels for yourself. You can take a bike tour with the group or grab a self-guided itinerary and explore for yourself.

Copenhagen is a city of canals, and you can explore these attractive waterways on a canal tour. Many of the city's best-known attractions are close to the water, and a knowledgeable tour guide will explain what you're seeing as you cruise along the canals. It's a great way to learn more about the city while relaxing at the same time.

Get above the city at the Rundetaarn. This iconic round tower is known for its spiral ramp instead of a staircase. At the top, you'll find a planetarium and a great view of the city. Not to mention the sense of achievement you'll get from completing the climb.
The best souvenirs in Copenhagen
Flying Tiger has become a worldwide phenomenon, but it started right here in Copenhagen. Full of toys, games, gadgets, and other items, Flying Tiger has a sleek Danish aesthetic and pleasantly low prices. It's a fun place to pick up something you never knew you needed. Or, you can visit the flagship Lego store and buy a set of what may be Denmark's most famous export. Finally, stop by Tom's Chocolates to pick up some unique Danish candy that will remind you of your trip.