Dubrovnik Visitor Guide 2021: Everything you need to know
25 February, 2021
by

Bounce
For years now, Croatia — especially its coast —  has seen a steady increase in tourism. That's not surprising. With stunning scenery, great weather, fascinating culture, and great cities like Dubrovnik, Croatia is a place not to be missed. And although it's not the bargain it once was, Dubrovnik is still well worth visiting for both its scenery and its fascinating history.

Dubrovnik looks almost unchanged since the sixteenth century when this was an important port ruled by Venice. The massive city walls and intricate baroque buildings look just as they did back then. That's why Dubrovnik was often used as a filming location for fantasy TV series Game of Thrones. The city really does look like a fantasy castle. And with a deep-sea port that can handle large cruise ships, Dubrovnik receives millions of foreign visitors every year. Visit for yourself, and you'll soon see why. Drop off your bags with a Dubrovnik luggage storage service and immerse yourself in this Adriatic treasure.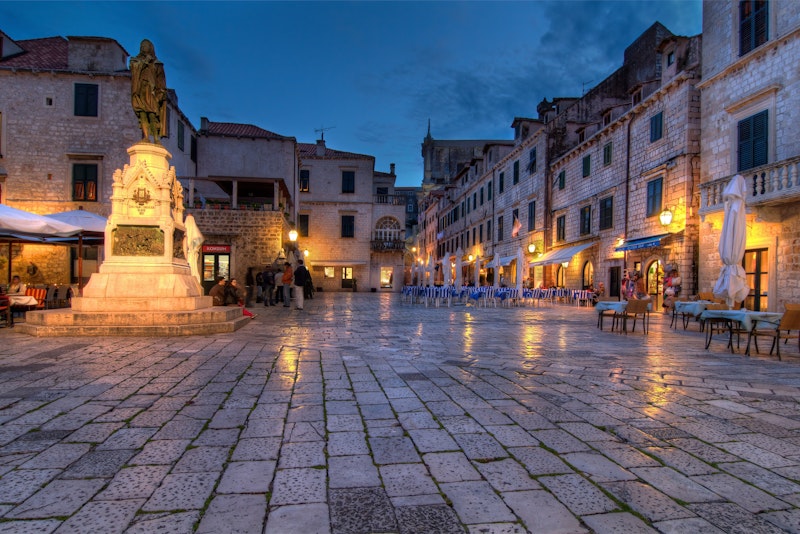 A weekend in Dubrovnik
Dubrovnik is a small city, still limited by the thick walls that surround it. As a result, a weekend will let you see many of the city's most popular attractions. Drop off your unneeded bags with a Dubrovnik suitcase storage so you can explore for yourself.

The huge city walls date back to the fifteenth century and still dominate the city today. Taking a walk around the walls lets you see the city from every angle and enjoy the sunshine and splendid views over the coast. It also helps you get to grips with the history of this important town.

Inside the walls, Dubrovnik's Old Town is a car-free maze of narrow streets and ancient buildings. Steep staircases climb the hill away from the sea, and you'll find dozens of quaint restaurants and interesting shops. You could easily spend a day just wandering through the Old Town and soaking up the atmosphere.

For the best view of Dubrovnik, you'll need to head just outside the city itself to the top of Mount Srd. A cable car makes the journey from the north side of the city to the summit in just a few minutes. The views of the Adriatic coastline are truly unforgettable.
Dubrovnik lockers
The small and fascinating Old Town of Dubrovnik makes it the perfect place to explore on foot. But dragging heavy bags around can be taxing, especially in the warm summer months. Drop off your unneeded possessions at a Dubrovnik bag storage so you can travel light. You'll have a lot more fun when you don't carry more than you need to.

Off the beaten path in Dubrovnik
Given Dubrovnik's small size and popularity with tourists, it can be hard to imagine that there is anything left undiscovered in the city. However, if you look around, you'll find some interesting things to see and do away from the crowds.

Dubrovnik's Franciscan Monastery dates back to the 1300s. Although it survived a devastating earthquake in the seventeenth century, its church was not so lucky. Now, this Gothic Monastery contains a pharmacy that has been operating since 1317, making it one of the oldest in the world. It also has an impressive library that is home to priceless medieval manuscripts.

Looking at Dubrovnik today, it can be hard to imagine that the city was the scene of intense fighting as recently as the 1990s in the Croatian war of independence. It's only if you look closely that you can see holes in the walls from modern bullets and artillery. Learn more about the Croatian struggle to separate from the former Yugoslavia at the Homeland War Museum. This unique institution tells the story of a war that still looms large in the memory of the Balkans.

Catch a show at Park Orsula. Better known to locals than it is to tourists, this waterside park can be reached by a free shuttle bus. Live bands perform at sundown with the ocean as a backdrop, making this a perfect end to a day in Dubrovnik.
What to do alone in Dubrovnik
Dubrovnik can get extraordinarily crowded during the summer season, especially when cruise ships are in town. Traveling by yourself can help you escape the crowds and move through the city more easily, seeing more of what you want and less of what you don't. Drop your bags off at a Dubrovnik luggage storage locker to see more of the city on a solo trip.

Explore the clear turquoise waters of the Adriatic by kayak. You can rent watercraft from right outside the city walls, and seeing Dubrovnik from the sea is an unforgettable experience. Explore by yourself or take a guided tour to help you understand what you're looking at.

See the beauty of the Lapad peninsula. The coastal trail leaves the city and journeys along the water's edge, letting you explore this relatively undeveloped headland of rocky coves and quiet forests. The sea views make the trip worthwhile by themselves, and if you get too hot, you can always cool off with a dip in the ocean.

Treat yourself to a beach day at Sveti Jakov. A 20-minute walk from the city, this beach is rarely crowded and is the perfect place to sunbathe, swim, and relax next to the glittering ocean.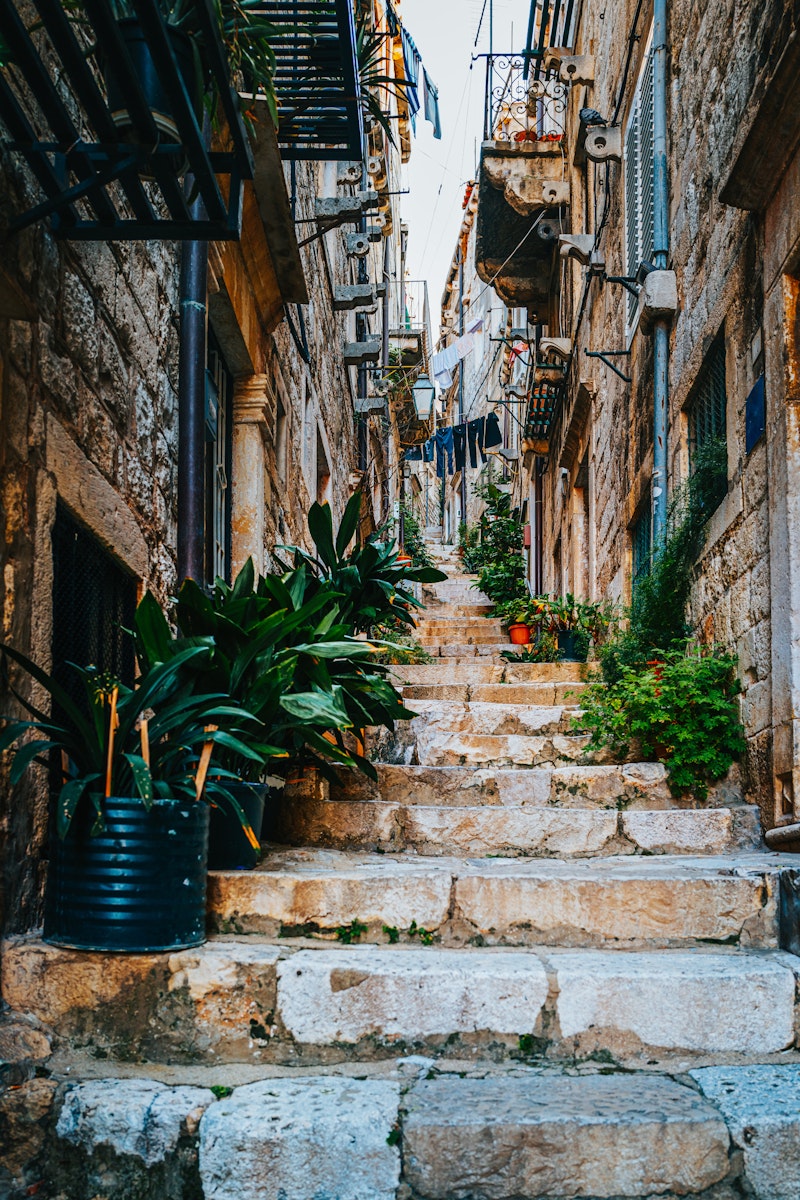 The best souvenirs in Dubrovnik
Dubrovnik's popularity with tourists means it has a wealth of interesting stores for unique souvenirs. For instance, Aeterna Medieval Shop embraces its ancient surroundings by selling reproductions of historic artwork lovingly handmade by the couple that runs the store. If you're after something a little tastier, visit Note Bene for traditional Croatian pastries, cookies, and unusual spices. Or if you've developed a taste for the local spirit, a bottle of rakija, a kind of brandy unique to the Balkans, also makes a great memento of your trip.