Hamburg Visitor Guide 2021: Everything you need to know
1 March, 2021
by

Bounce
Before Germany became a unified country in the nineteenth century, it was a collection of city-states that were more or less independent of each other. Hamburg, located in the north of Germany, was one of the most important. That's mainly because of its connection to the North Sea via the river Elbe, making it one of Germany's major ports. In fact, the city remains Europe's third-largest port and is the second biggest city in Germany after the capital Berlin.

As so often happens with port cities, Hamburg is a melting pot of different influences from around the world. This makes it a fascinating city to explore. Often seen as a hotbed for counterculture, Hamburg is a city that combines a rich history with the cutting-edge of modernity. Drop off your bags at a Hamburg luggage storage locker and experience this fascinating city for yourself.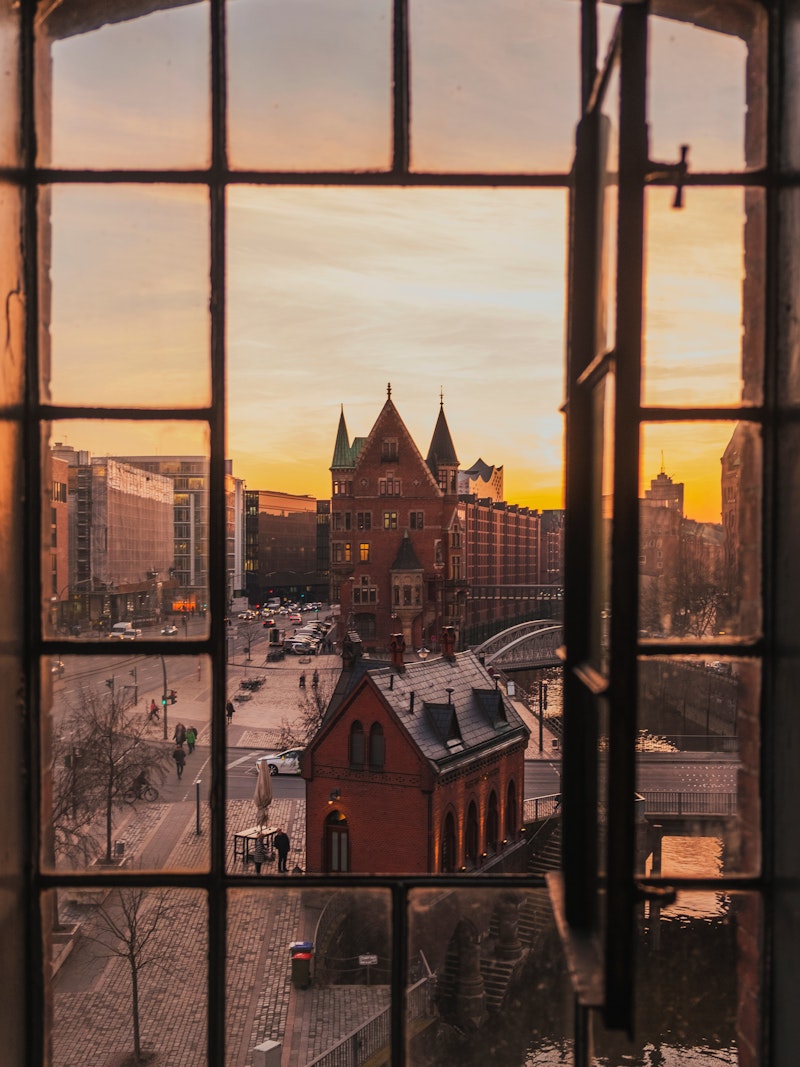 A weekend in Hamburg
A weekend in Hamburg won't be enough to fully explore all the different facets of the city, but it should give you enough time to get a good sense of what the place has to offer. Drop off your unneeded bags at a bag storage in Hamburg and see some of the city's top attractions.

You can see the port heritage of Hamburg in Speicherstadt. This City of Warehouses dates back to 1888 and is classed as a World Heritage site. Some of the warehouses have been turned into attractions that tell the story of shipping in the city, while others still maintain their original purpose. Either way, it's a great part of Hamburg to explore.

Elbphilharmonie is one of the tallest buildings in the city, and this dockside concert hall is architecturally striking. Resembling the sails of a ship, the building is worth seeing just for its unique beauty. But it's even better if you can get tickets to a concert here to enjoy the remarkable acoustics of this modern masterpiece.

Promenade with the locals along Jungfernstieg. Once, this waterfront street was where the wealthy families of Hamburg would stroll with their unmarried daughters in the hope of attracting a suitor. Now, the street is full of interesting stores and cafés and is a great place to peoplewatch with a drink or snack.
Hamburg lockers
Hamburg is a big city, and there's lots to see and do. You can make things easier on yourself by dropping off your bags with a Hamburg luggage storage service. No matter how long you have in the city, you'll be able to find a business that can look after your belongings for you so you can explore in comfort.

Off the beaten path in Hamburg
Hamburg's history as a major port has left it with a number of unusual attractions. If you have a taste for the esoteric or you just want a break from the crowds, drop off your bags at a Hamburg luggage locker and visit some of these quirky spots.

Immortalized in a song by American recording artist Tom Waits, Harry's Harbor Bazaar is a legendary Hamburg location. Located on a ship in Harbor City, this floating store is absolutely crammed with artifacts from around the world. You'll find voodoo dolls, African masks, shrunken heads, and all kinds of other bizarre souvenirs.

Visit Blankenese Beach just outside Hamburg's harbor to see the ruins of sunken ships. The breakwater here is made from scrapped World War II submarines, a barge that sank in 1975, and a boat from 1926. At low tide, these wrecks are a great place for fans of urban photography.

The Museum of Medical History isn't to everybody's taste, but if you have an interest in biology, it's a fascinating place to visit. Located at Hamburg's teaching hospital, this museum tells the story of medical treatment via displays and artifacts that can occasionally be quite gruesome.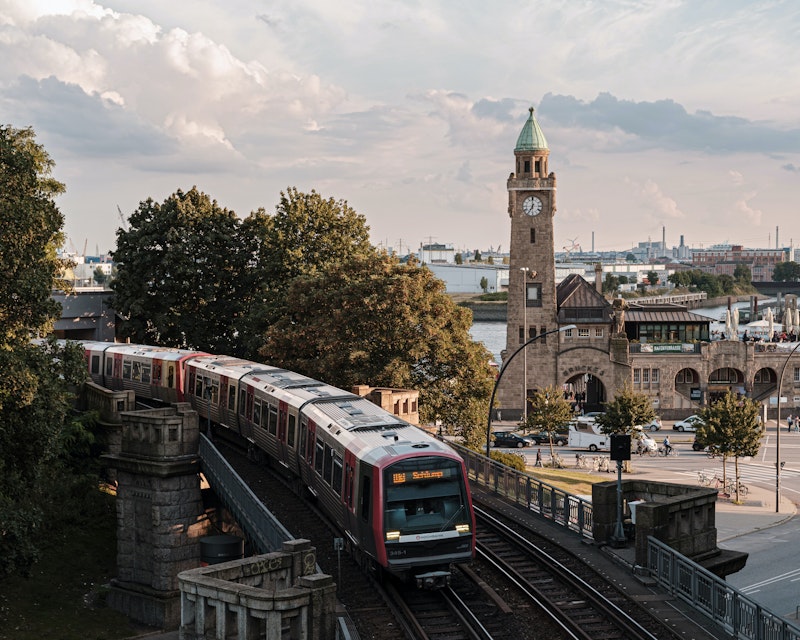 What to do alone in Hamburg
With a great balance of iconic and lesser-known attractions, Hamburg is a fantastic place to visit by yourself. Whether you're looking to immerse yourself in history or sample the nightlife of one of Europe's great port cities, you can do it here. Drop off your bags at a Hamburg bag storage and dive in.

The Reeperbahn is Hamburg's notorious nightlife district, and a trip to the city isn't really complete without seeing it for yourself. There's nothing family-friendly about this neighborhood. It has been the red light district of Hamburg for centuries, and remains quite seedy today. But it's also an anarchic and riotous place full of bars, music, and creative energy. If you are looking for a wild night out, you're guaranteed to find it here.

See one of Germany's biggest museums at the Kunsthalle Hamburg. Home to masterpieces by the likes of Goya, Rembrandt, Rubens, Gauguin, and others, this museum provides a crash course in art history. You could spend hours enjoying the art in this fabulous institution.

Hamburg's Fischmarkt is indeed a working fish market. However, Hamburg tradition mandates that partygoers stumble down from the Reeperbahn to the market to keep the party going into the morning. As a result, the market has a fascinating clientele, and live bands and DJs perform in amongst the fish stalls. As well as being a unique place to visit, it serves great food and is an excellent place to shop for souvenirs.
The best souvenirs in Hamburg
Harry's Harbor Bazaar maybe the best place to buy souvenirs in all of Germany. But if the exotica at that unique store isn't to your taste, Hamburg has lots of other fun things to buy. Shop for a huge variety of chocolate and candy from around the world at B Sweet, or celebrate German beer at Hamburg's Ratsherrn microbrewery. Beer drinkers will also appreciate an authentic German beer stein, and there's no rule saying you have to use it for beer.