Hanoi Visitor Guide 2021: Everything you need to know
6 March, 2021
by

Bounce
The capital of Vietnam, Hanoi is one of Asia's brightest and most vibrant cities. Rich in history and culture, Hanoi is a cultural hub and the perfect gateway to explore this fascinating country. Of course, the city is also known for its incredible food scene, with many of the best restaurants in Vietnam located here.

In many ways, Hanoi is a city of neighborhoods. The French Quarter, Ba Dinh, and Hoan Kiem, to mention just a few, are all fascinating places with their own unique atmosphere. And in this city of over eight million residents, you're sure to find something you like, no matter what you're into. Drop off your bags at a Hanoi luggage storage service and immerse yourself in this lively city. You'll soon find that Hanoi has something to offer everyone.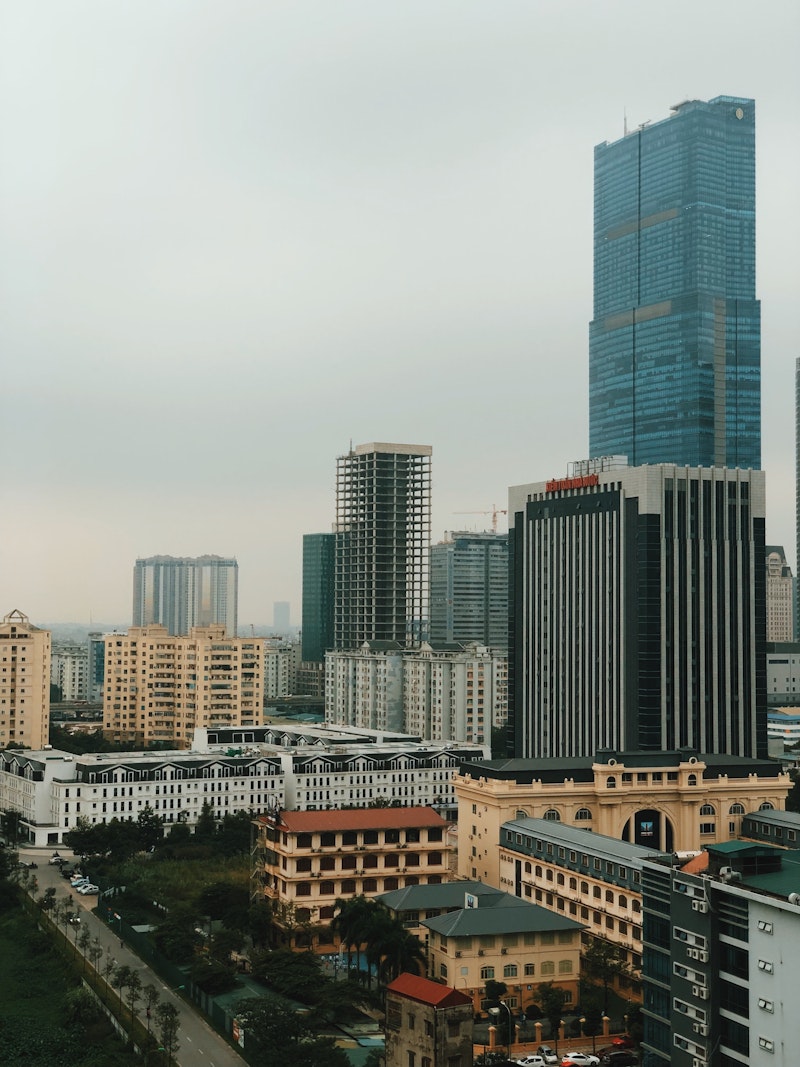 A weekend in Hanoi
A weekend in Hanoi isn't really long enough to do the city justice. However, with only a couple of days to spare, you will be able to see most of the major sites in the Vietnamese capital. Drop off your bags at a Hanoi bag storage so you can cram in more of what Hanoi has to offer.

Visit the prison that used to be known as the Hanoi Hilton at Hoa Lo. This important historical site helps you understand the Vietnamese struggle for independence and the war that shaped the country.

Learn about Vietnam's complex history at the National Museum of Vietnamese History. Located in a former French colonial school, this incredible museum tells the story of Vietnam from the prehistoric era up to the present day. Don't miss the exhibits on the Vietnam War and the French colonial period.

See another side of Vietnamese culture at Thang Long water puppet theater. Puppetry has been part of Vietnamese culture for centuries, and this stunning theater makes it appear as though the puppets are moving on top of a pool. It's a unique way to spend a night out enjoying authentic culture.
Hanoi lockers
Hanoi is big and bustling, and sometimes chaotic. The best way to experience it for yourself is simply to go with the flow and enjoy the anarchy. You can make things easier on yourself by dropping off any unneeded bags at a Hanoi luggage locker. The lighter you travel, the more ground you'll be able to cover, and the more you'll see of this incredible place.

Off the beaten path in Hanoi
Hanoi is embracing international tourism more and more with each passing year. But even as the tourist crowds grow, the city still has plenty of hidden gems. Drop off your bags at a Hanoi bag storage and step off the beaten path to see some of these hidden Hanoi gems.

For a different take on history, visit the Vietnamese Women's Museum. As the name implies, this institution focuses on telling the history of the country through the eyes of its female population. Learn about the role women have played in the history of Vietnam from the earliest times up to the Vietnam War.

Take a boat ride on West Lake. The largest lake in Hanoi, this body of water is a great place to relax. You'll see historic sites such as Tran Quoc Pagoda and Quan Thanh Temple as you journey over the calm waters of the lake.

Visit Hanoi's famous Train Street. In recent years, this area has gone viral thanks to online videos of trains running down the center of the street in the old quarter of Hanoi. At three p.m. and seven p.m. every day, local residents bring their kids indoors, pick up their belongings and press themselves against the walls of this narrow street as a train rushes past with only inches to spare. It's a thrilling place to visit, but pay attention to the locals and do as they do to stay safe.
What to do alone in Hanoi
Hanoi is a great city to explore by yourself. With friendly locals and lots of foreign travelers too, you won't have a hard time meeting people. And traveling alone can make it easier to see more of what you want and less of what you don't want. Whether you're in Hanoi on business or for pleasure, you'll find plenty to keep you occupied on a solo trip.

Take a break from the bustling crowds at Hoan Kiem Lake. The lake is reputed to be the home of a mythical turtle from a Vietnamese legend, and the lake certainly has plenty of regular turtles to spot. It's also a great place for a relaxing stroll where you can breathe some fresh air even in the heart of the city.

Vietnam is home to many different ethnicities and cultures. You can explore this diverse population at the Museum of Ethnology. Learn more about Vietnam's past and current ethnic groups through the artifacts of their culture and spend an afternoon admiring the country's diverse population.

Hanoi is rightfully known for its incredible food scene, and the best way to immerse yourself in the cuisine of the city is on a food tour. A knowledgeable guide will take you to all the best locations for food in the city, and you'll be able to meet fellow travelers as you experience the delicious side of Vietnam.
The best souvenirs in Hanoi
With a variety of markets and specialty stores, Hanoi is a great place to shop. The night market alone is ideal for picking up items such as tea and non la, the famous Vietnamese conical hat. However, if you want something a little more unique, Collective Memory styles itself as an anti-souvenir shop. Every item here is made locally and intended to be used when you get back home. Look for maps, prints, photo books, and other high-end souvenirs, all of them made in Vietnam. You could also visit Tinh Dau in 60 Square to buy artwork by local painters. And for something quirkier, visit TiredCity for unique prints on T-shirts, tote bags, and other fabrics.