Havana Visitor Guide 2021: Everything you need to know
16 February, 2021
by

Bounce
Havana is the capital of Cuba and the intriguing city has become one of the Caribbean's most popular travel destinations. With over 2 million residents, Havana is a city with a long and interesting history. From the days of pirates to the colonial era to a revolution and more, a visit to Havana is sure to be an eye-opening experience. 

In addition to an extensive history, Havana offers a unique haven of art, culture, classic cars, and Spanish architecture. You'll be mesmerized by the old, colorful buildings as you wander the lively streets, enjoying the tropical weather and keeping an eye out for salsa dancers. 

A weekend in Havana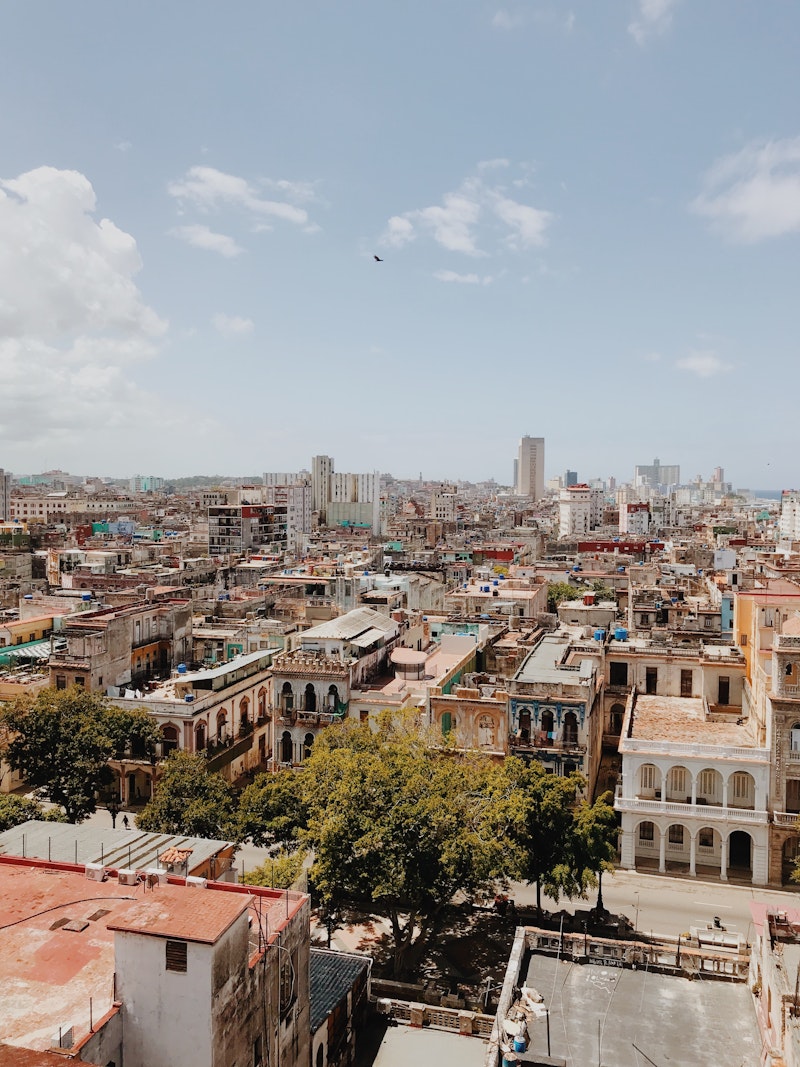 Got a few days to explore Havana? We bet you'll be looking to cram in as many activities and attractions as possible. Here are a few suggestions to help get you started and ensure you don't miss a thing in this great city. 

Malecon: This scenic esplanade runs for 8 kilometers along the coast. Wander down this strip in the evening to enjoy live music and interact with the locals.

National Capitol Building : Worth a visit purely for the impressive architecture, the National Capitol Building was inspired by the Washington DC Capitol building. Take a tour to learn more about Cuba's politics.

Castillo De Los Tres Reyes Del Moro: This castle sits out in Havana Bay and was once used to guard the entrance. Head here for panoramic views at any time of the day, but especially spectacular views at sunrise or sunset.
Havana Lockers
Havana has so much to see and do, but you won't want to be dragging around your bags. Instead, check them into Bounce luggage storage in Havana so you don't have to worry about them. Bounce offers a place to drop your bags so you can get out and explore, then pick up your belongings whenever it fits in with your itinerary. 

Off the beaten path in Havana
Havana is a city with an intricate past so you don't have to get far off the beaten path to uncover a new layer of the city. If you are hoping to experience more than just the main tourist haunts in Havana, check out these places.

Playita de 16: This spot is a favorite local hangout. Many locals head to this little beach for a swim and a beer, and you can also catch a great sunset.

El Bosque de la Habana: This lush, green forest will have you feeling as though you've left the city. It's the perfect place for a stroll and to escape the heat.

Casa Balear: Many people know the Casa Balear as a cultural center, but what they don't know is that the little bar inside has the cheapest Mohitos in the city. Lots of locals enjoy this place given the low prices so it's the perfect place to make some new friends.
What to do alone in Havana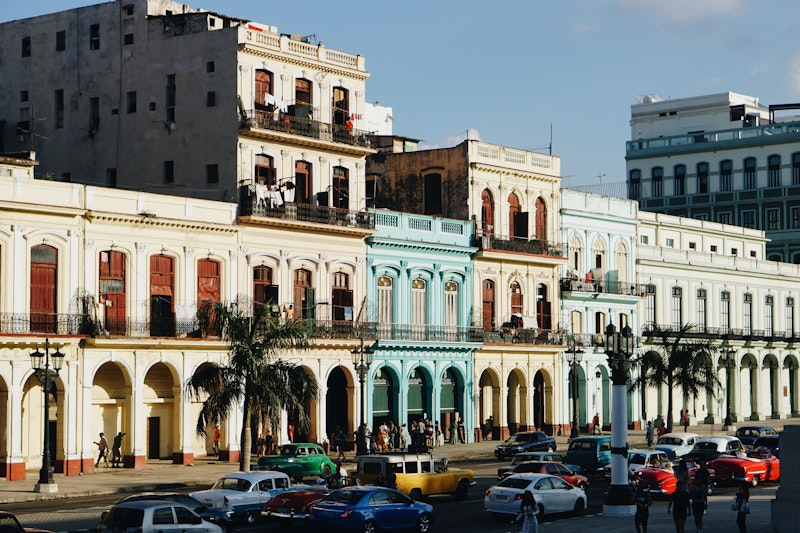 Solo travelers certainly won't get bored in Havana. Whether you are hoping to meet like-minded people or explore on your own, there's no shortage of fun activities in this city. Consider heading to the following sites to make your Havana trip a truly memorable one.

Museum of the Revolution: Learn all about this major event in Havana's history to get a better understanding of the city. You'll find an impressive building and lots of informative exhibitions.

Paseo del Prado: Take a wander down the charming, tree-lined street that separates Old Havana from Centro Havana.

Havana Cathedral: This cathedral showcases Baroque architecture and is one of eleven Catholic cathedrals in the area.
The best souvenirs in Havana
Souvenirs are a great way to remember your trip or let friends and family know you were thinking of them. If you're stuck for souvenir ideas, here are some suggestions for things you can find in Havana. For friends that like a joke, head to Clandestina 99. They sell a range of items including T-shirts and posters that highlight classic Cuban humor. Obispo, a popular street in Havana, has a range of souvenir shops and other stalls so you should be able to find what you are looking for. Plaza de Armas is the place to go if you are after something antique or a little more unique.

If you happen to overdo the souvenir shopping, drop your bags at a luggage locker in Havana to save you going back and forth to your hotel.