Helsinki Visitor Guide 2021: Everything you need to know
4 March, 2021
by

Bounce
Located between Russia and Scandinavia, Finland is a small country with a rich history and unique culture. For many visitors, Helsinki is the first place they visit on a trip to Finland. And as the capital and largest city in the country, Helsinki is the perfect place to experience Finland for yourself.

Helsinki is relatively young by the standards of European cities, having been founded in the sixteenth century. But it was in the nineteenth century, during Russian occupation, when Helsinki took on the form it still maintains today. Helsinki was designed to resemble Russia's then-capital city, St. Petersburg. But in many ways, Helsinki is now better preserved than its Russian predecessor. 

As the capital and cultural hub of the country, Helsinki is home to some of Finland's best museums, attractions, and restaurants. Drop off your bags at a Helsinki luggage storage service and get ready to experience a city — and a country — like no other.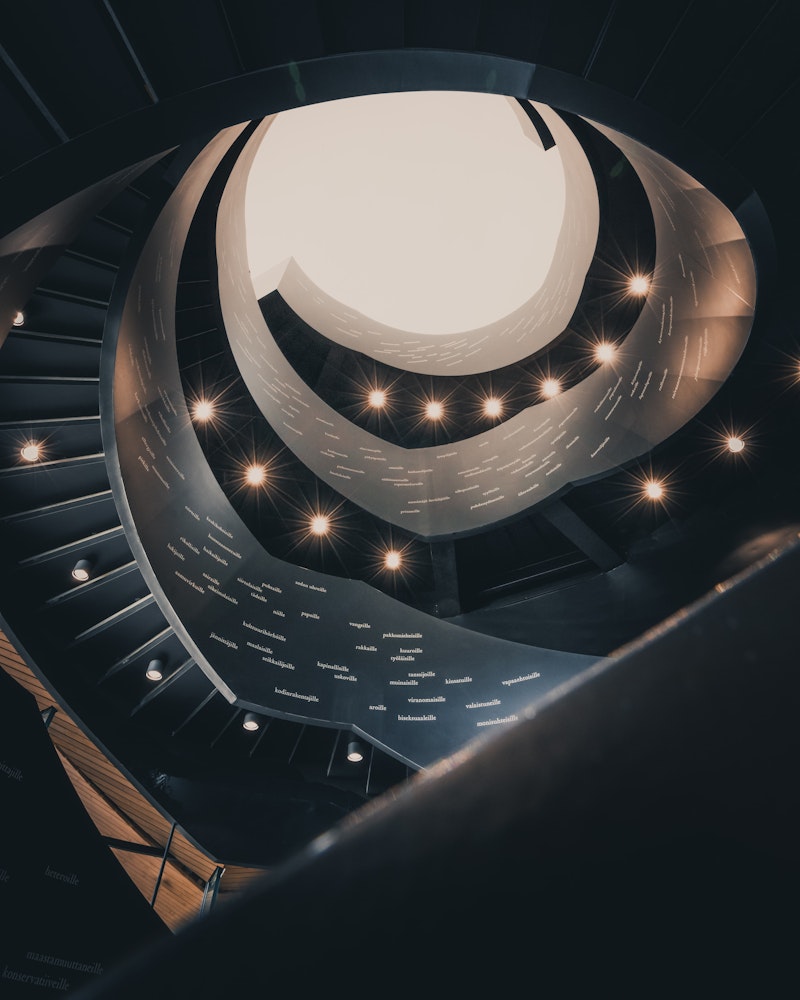 A weekend in Helsinki
Helsinki is a great city for a weekend trip. A couple of days gives you enough time to see some of the top attractions without exhausting everything the city offers. Drop off your bags at a Helsinki luggage locker and you may find a weekend just leaves you wanting more.

Helsinki Cathedral is one of the city's best-known landmarks. The white walls and green domes of this Russian-inspired church are an icon of Helsinki, and the steps in front of this massive building are a great place to relax and watch the world go by.

Though smaller than the Cathedral, Temppeliaukio may be an even more impressive church. Built in 1969, the church is partially underground, and the roof and walls are made of the bedrock on which the city stands. Lit by a skylight, this church seems like something from another world.

If you're looking for a thrill, visit Linnanmaki amusement park. First opened over 65 years ago, the park donates all its profits to a children's charity. The park is home to the highest and fastest rides in the country, making this a great place for both kids and adults to have some fun.
Helsinki lockers
With a relatively compact central district, Helsinki is a great place to explore on foot and experience the old streets the way they were meant to be seen. Taking your time allows you to soak up the atmosphere and make some chance discoveries along the way. You can make things easier on yourself by leaving your heavy bags with a Helsinki bag storage. The lighter you travel, the easier it will be to enjoy your trip.

Off the beaten path in Helsinki
Along with its better-known attractions, Helsinki has plenty of quirkier places to visit too. Maybe it's a consequence of its turbulent history, or something inherent in the Finnish soul. But if you are willing to step away from the more popular attractions, you'll find some real gems in the capital city.

Dive into Finnish culture at a crayfish party. In Helsinki, August is crayfish season, and the locals flock to the city's seafood restaurants to enjoy this regional bounty. Crayfish are served with Finnish liquor Akvavit, and there's a specific ritual to eating the crayfish and consuming the liquor correctly. And then there are all the drinking songs. It's a fun way to live like a Helsinki local.

Embrace the esoteric at Gotan Maailma. This curiosity shop seems more like a museum of the strange. Taxidermied animals are dressed up in festive hats, and antique dolls are set up in idiosyncratic poses. Don't miss the Victorian mourning hair art at this unique location.

Pay homage to one of Finland's most famous sons at the unusual monument to composer Jean Sibelius. Made of over 600 steel pipes and resembling an organ, this abstract sculpture honors a unique composer in a truly original way.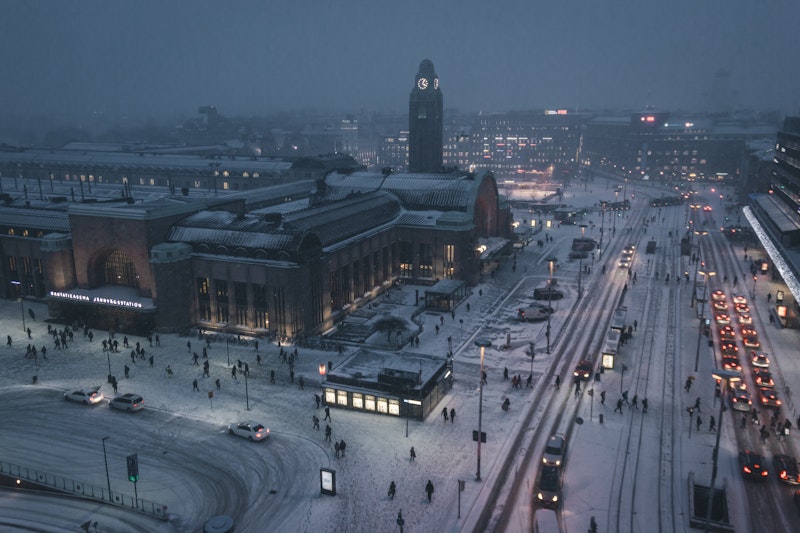 What to do alone in Helsinki
Part of Helsinki's charm is its atmosphere. Traveling by yourself can make you even more receptive to the unique charm of the places you visit. Exploring Helsinki by yourself is a great way to get to know the city, so drop off your bags at a suitcase storage and enjoy your trip.

Take a ride on one of Helsinki's vintage tram cars. Running on summer weekends, these old-fashioned trams take you on a 20-minute tour of many of the city's top sites. There is no guide, so pick up a leaflet to tell you what you're looking at and enjoy the ride.

Take a walk along Helsinki's waterfront. This four-and-a-half-mile-long path circles the harbor and lets you see one of the city's best beaches, several parks, and the prime minister's summer residence.

Suomenlinna failed at the job it was built for, but has succeeded in becoming one of Finland's most intriguing tourist attractions. This massive sea fortress covers seven different islands and was built by the Swedes in the mid-1800s to defend against the Russians. Take a ferry to the fortress from the city and you'll feel like you've sailed back in time.
The best souvenirs in Helsinki
The Finns are known around the world for their love of sauna, and you should definitely attend a sauna while you're in Helsinki. You can also take some of that culture home with you with a visit to FINNSKA sauna boutique. Pick up a wooden bucket and ladle for some classic Nordic decor. Or you could splash out on some Kalevala jewelry, derived from Finland's national folk epic and bearing designs that reach back into the country's ancient history. Kalevala Koru is a great place to pick up this item. Finally, you could celebrate the culture of the Sami, the indigenous people of Finland, by buying a colorful Lapp hat from Kiseleff House.