Ibiza Visitor Guide 2021: Everything you need to know
9 February, 2021
by

Bounce
Ibiza is one of the world's most legendary party destinations. Located in the Mediterranean Sea off Spain's eastern coast, Ibiza is perhaps the best-known of the Balearic Islands. Once a quiet backwater of fishing villages, these islands have become the location of some of the most legendary clubs in the world.

Every year, millions of tourists come to Ibiza from around the world to enjoy virtually limitless sun, sandy beaches, warm waves, and a party scene that rivals any on the planet. However, there's more to Ibiza than beaches and nightclubs. The island has been occupied for more than 2,000 years, and its natural beauty is also well worth exploring. Whether you're looking to party, to explore a little deeper, or a combination of two, Ibiza is worth exploring. Drop off your heavy bags at an Ibiza luggage storage locker and start adventuring for yourself.

A weekend in Ibiza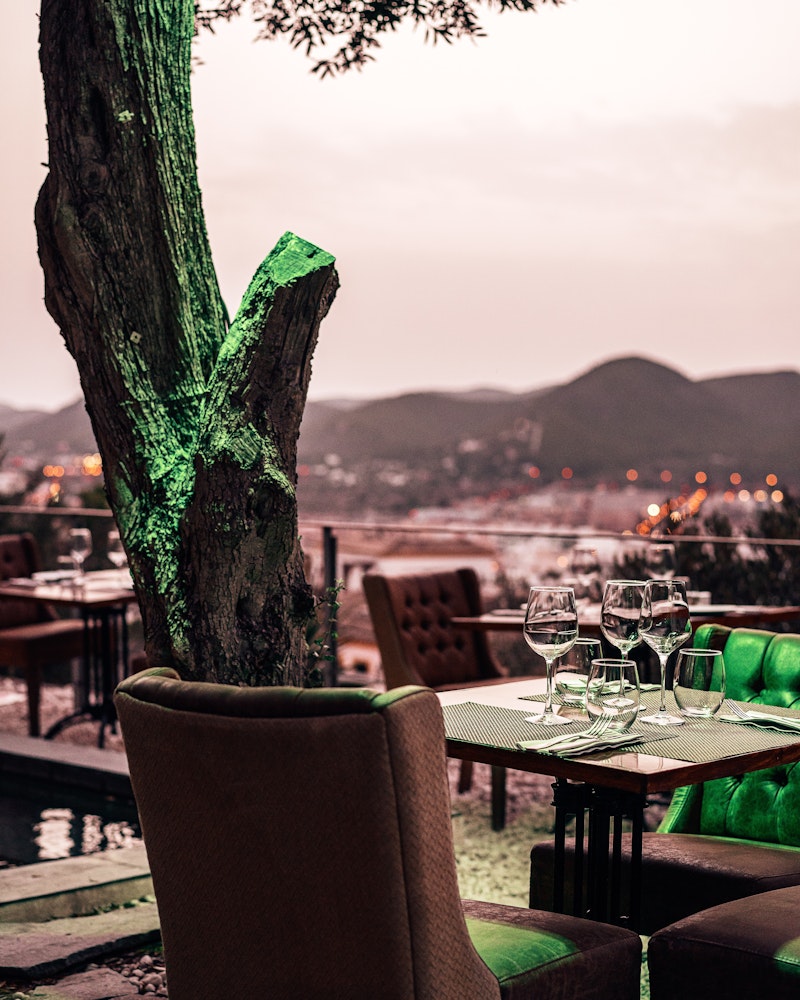 Ibiza isn't a particularly large island, and you can get a sense of what the place has to offer in a couple of days. From ancient sites to cutting edge clubs, the island has something to offer just about everyone.

Ibiza has no fewer than 15 Blue Flag beaches, but Playa d'en Bossa is perhaps the best known. The longest beach on the island, it is also home to many of the top resorts. Soak up the sun on the golden sand, paddle in the bright blue sea, and recharge your batteries for the night ahead. Two of Ibiza's biggest clubs, Ushuaia and Space, are located right off the beach.

Explore the island's history at Dalt Vila. This UNESCO World Heritage Site is the oldest part of Ibiza town and dates back to the sixteenth century. The fortress was built to protect the island from pirate raids, and it makes a great place to explore on a warm Ibiza day.

Take a dip at Cala Comte. Ibiza isn't exactly short of beaches, but this West Coast beauty is one of the best on the island. Sheltered by a rocky islet offshore, the gorgeous turquoise water is calm and warm, making it a great place for a swim.
Ibiza lockers
For such a small island, Ibiza manages to pack in plenty to do. You can spend your days exploring historic sites or lounging on the beach, and nights tearing up the dance floor at some of Europe's top clubs. However you choose to spend your trip, you'll have more fun if you travel light. Drop off your unneeded longings at a suitcase storage service in Ibiza and enjoy your trip.

Off the beaten path in Ibiza
Given how many tourists Ibiza receives, it can be hard to imagine there's any corner of this island left unexplored. But once you leave the bubble of the best-known beaches and clubs, you may be surprised by how easy it is to get away from the crowds. Drop off your bags at an Ibiza luggage storage service and see another side to this famous destination.

Es Vedra is an uninhabited island off the southwest coast of Ibiza. This protected natural park can be reached by boat, and feels a world away from the main island. Hike the clifftop trails or go snorkeling along the rocky coast and enjoy the natural side of the Balearics.

Ibiza's aquarium isn't the biggest you'll ever see, but it might be the most unique. Local fishermen used to set the lobster traps in the sea caves the aquarium now occupies. So as well as encountering some of the local aquatic life in these rocky pools, you get to enjoy a trip underground.

Santa Eulalia isn't far from Ibiza town, but it offers a very different vibe to the more popular beaches. This resort town is focused more on families, and so is quieter than other parts of the island. Wander along the gorgeous beachfront promenade, play a round of golf at Ibiza's only golf course, and enjoy a quieter side of this legendary destination.
What to do alone in Ibiza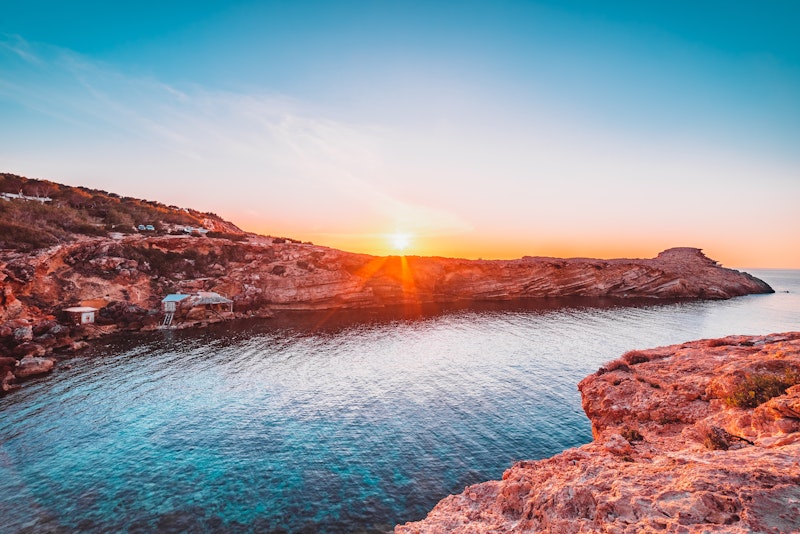 Best known as a party island, Ibiza does seem like a strange place to visit by yourself. However, the hedonistic vibe of the island means you'll quickly make friends. Plus, if you prefer solitude, there's plenty of places where you can get away from it all. Drop off your extra gear at an Ibiza bag storage and explore Ibiza by yourself.

The stunning clarity of the waters of Ibiza make it a great place for diving. You'll find dozens of dive schools on the island, whether you're looking to make your first trip underwater or are an experienced diver.

Visit the island of Formentera off the coast of Ibiza. Relatively unspoiled, this is a great place to rent a bike and explore the inland trails. It's also home to some stunning beaches that rival the Caribbean.

Get your heart pumping with a jetski tour of the island. The speedy water vehicles are a great way to have some fun on the water, and a guided tour lets you meet other travelers while pointing out many of the best sites.
The best souvenirs in Ibiza
Tourism is a crucial part of the economy of Ibiza, so you'll find plenty of souvenir shops everywhere you go. Hierbas herbal liqueur is a popular souvenir of the island, as are espardenyes, the traditional braided shoes you'll see just about everywhere. But if you are looking for something a little bit more unique, head to Las Dalias Hippie Market in Santa Eulalia on a Saturday. With over 300 stalls operating year-round, it's the perfect place to shop for unique handmade clothes, jewelry, and many other items.