Istanbul Visitor Guide 2021: Everything you need to know
9 February, 2021
by

Bounce
The capital of Turkey, Istanbul, has been a major world city for centuries. Straddling the Bosphorus Strait where Europe meets Asia, Istanbul's geographical position has made it a key destination on one of the world's great trade routes. It has also been the capital of both the Roman and Ottoman empires, making it a city that has had as much impact on the history of the world is just about any other.

It has taken thousands of years to make Istanbul what it is today. But there's more to the city than its past, however impressive that may be. Modern Istanbul is a huge metropolis with a population in excess of 15 million where many different cultures collide. No matter how many times you visit, Istanbul will always reward you with something new to experience.

A weekend in Istanbul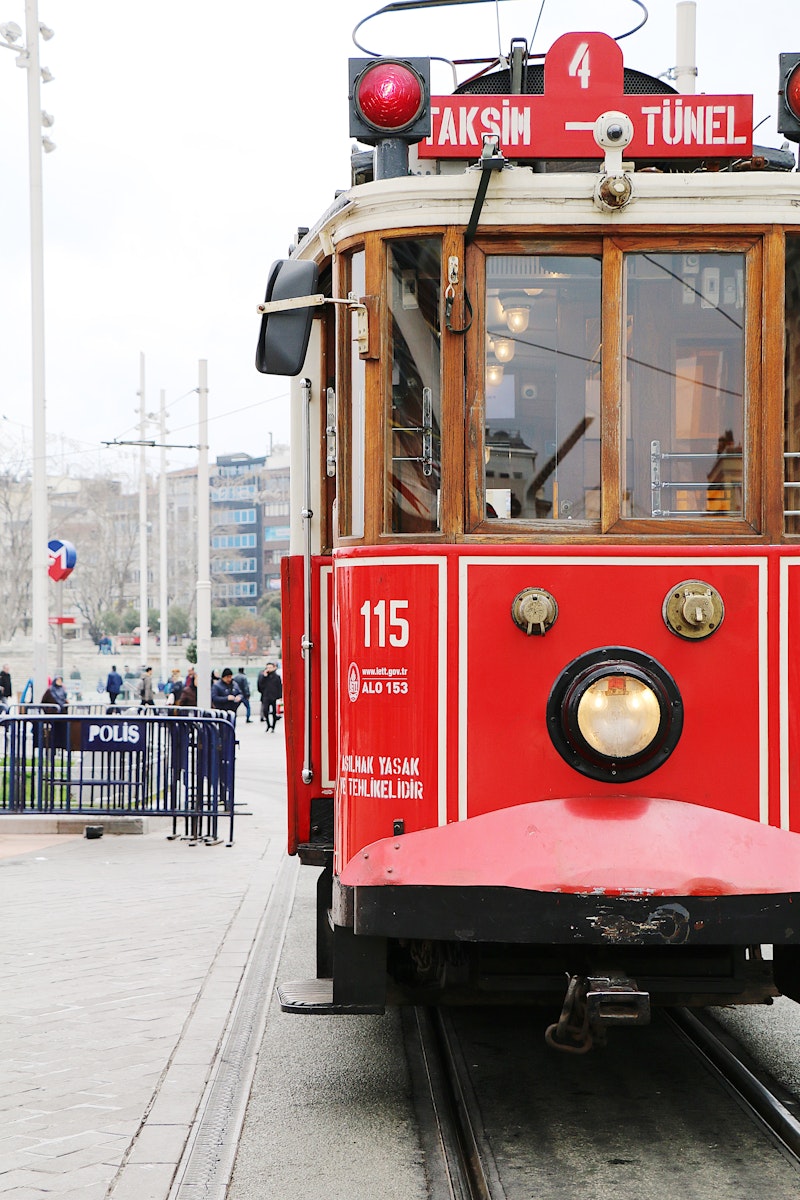 A lifetime in Istanbul might not be enough to experience everything the city offers. A weekend can only scratch the surface. However, if you only have a couple of days in the city, you will be able to see some of the must-see attractions. Drop off any heavy bags at an Istanbul luggage storage shop to make things easier on yourself.

The Blue Mosque is famed throughout the world for its exquisite beauty. Built in 1616, the mosque remains a house of worship today, but also attracts many nonbelievers who come to admire the magnificent architecture and artwork of this stunning building.

Few buildings encapsulate the turbulent history of Istanbul like the Hagia Sophia. Built in 537 when the city was the Eastern Roman Empire's capital, the building has been a Byzantine church, a Catholic Cathedral, an orthodox church, and then a mosque before becoming a museum. This UNESCO World Heritage Site is unique in the world, and is a symbol of the city it occupies.

Explore the lives of the Ottoman sultans at Topkapi Palace. Along with breathtaking views of the sea from this ancient fortification, you can also see the exquisite crown jewels and the harem where the sultan's wives used to live.
Istanbul lockers
Istanbul is thousands of years old, and the layout of the city long predates motor vehicles. As a result, traveling on foot is often the best way to experience the city. Make things easier on yourself by leaving your heavy bags behind at an Istanbul bag storage. The lighter you travel, the more of this fascinating city you'll be able to see.

Off the beaten path in Istanbul
Istanbul is home to a number of attractions you simply have to see. But once you've visited the Blue Mosque and the Hagia Sophia, there's much more to enjoy in the city. And visiting less popular attractions allows you to escape the tourist crowds. Drop off your bags at an Istanbul luggage storage service and visit some of these lesser-known sites.

See an ancient water system at the Basilica Cistern. Built in the sixth century, this vast water tank is a marvel of ancient engineering. Koi fish now swim under the feet of visitors who make their way between the impressive columns on wooden walkways. It's a truly unique thing to experience in Istanbul.

The Prince Islands lie just off the coast of Istanbul and provide a great place to take a break. Rich in historic buildings and great restaurants, the islands are car-free, making them a great place to recharge after the sometimes hectic pace of the city.

Istanbul is a big city. If it feels a little too big, you might be more comfortable at Miniaturk. This quirky attraction is one of the world's biggest miniature parks and re-creates many of the city's top attractions at a miniature scale. Feel like a giant as you tower over the city's monuments and get some hilarious photo opportunities.
What to do alone in Istanbul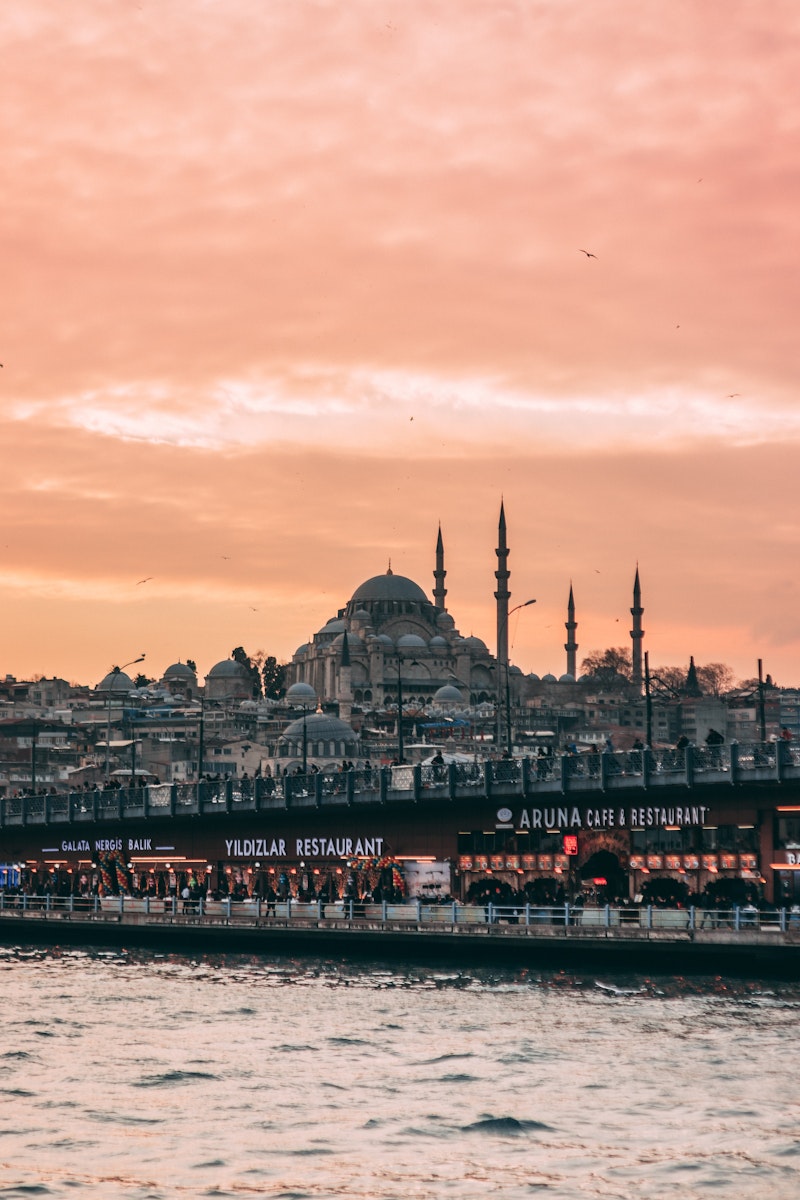 Visiting Istanbul by yourself can seem daunting. However, it can be an extremely rewarding experience. Traveling by yourself means you get to see more of what you want to see and less of the things that you don't. It can also help you navigate the sometimes crowded parts of the city. Drop off your bags at an Istanbul luggage locker and explore for yourself.

Dive into one of the world's oldest and largest street markets at Istanbul's Grand Bazaar. With over 4,000 stalls, this market is an absolute riot of color, fragrance, and life. Expect to haggle over any purchases you want to make. But if you go with the right mindset, there's no better place to enjoy the busy street life of the city.

Turkish food, like all the best cuisines, is a mix of many different influences. Mediterranean dishes combine with Asian and African flavors to create an endless variety of delicious treats. Discover some of Istanbul's culinary treasures on a food tour, where you will visit some of the best eateries in the city along with other travelers.

Enjoy an ancient Turkish tradition at a hammam, or spa. Treatments at these baths include massages, steam rooms, and even beauty treatments. Indulge yourself in this centuries-old tradition and leave feeling refreshed.
The best souvenirs in Istanbul
Istanbul offers incredible shopping opportunities, ranging from high-end boutiques and international brands to the anarchic thrill of the Grand Bazaar. Whether you are shopping for yourself or for others, it won't be hard to find unique gifts in this stunning city. For instance, tea is a huge part of Turkish culture, and you can find a stunning variety of tea sold just about anywhere. The Grand Bazaar is a great place to pick up tea and that other staple, Turkish delight, but you can also check out the spice bazaar for an authentic shopping experience. For something more lasting, pick up some Iznik ceramics to remind you of the stunning tile work of the Hagia Sophia and Blue Mosque. Iznik Classics is a great place to make sure you're getting something both authentic and high quality.