Kennedy Space Center Visitor Guide 2021: Everything you need to know
27 April, 2021
by

Bounce
"We choose to go to the moon in this decade and do these other things, not because they are easy, because they are hard." When President John F. Kennedy spoke those words, he became inextricably linked with the golden age of US space exploration. No surprise, then, that the Kennedy Space Center in Cape Canaveral, Florida, is named after him.

The Kennedy Space Center still launches rockets into space. But it has also become a tourist attraction known around the world for its important history in space exploration. If you're a fan of science and revealing the mysteries of the cosmos, you owe it to yourself to pay a visit here. Plus, Florida has plenty of other attractions to offer what you've seen all Kennedy Space Center holds. Drop off your bags at a luggage storage near Kennedy Space Center so that you can give the inspiring story of human voyages into space your full attention.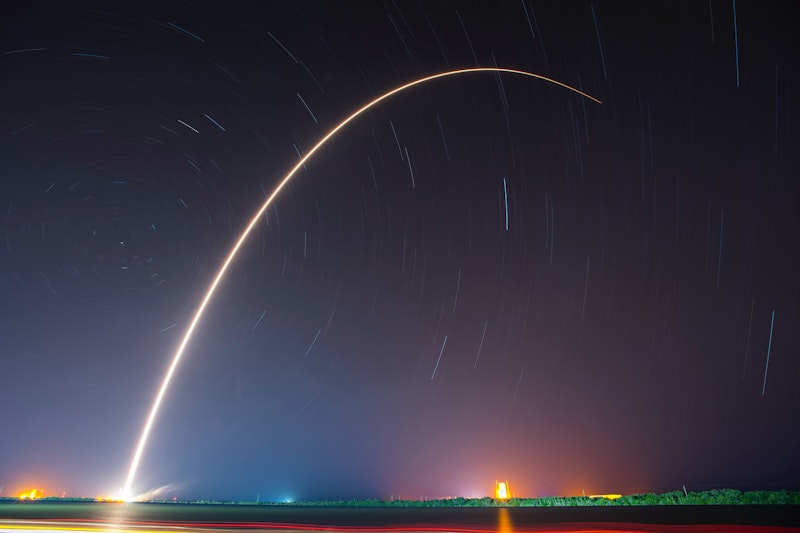 Kennedy Space Center bag policy
Kennedy Space Center doesn't allow bags any larger than backpacks inside their facility. Besides, the exhibit halls of distraction are extensive, so the real limit may be how much you're willing to carry around with you all day. Also, note that any bags you do bring in to the Space Center are subject to search in order to protect the priceless artifacts inside. The Space Center does have lockers, but they are small and nowhere near big enough to hold large suitcases and other luggage. Luckily, luggage storage facilities near Kennedy Space Center can hold onto your bag for you until you're done with your visit.

Kennedy Space Center food policy
You can bring food with you to the Space Center. Note that glass bottles and containers are not permitted. Also, any food you bring must be kept in a soft-sided cooler, not a hard-sided one. You're not allowed to bring alcohol in with you from outside, but beer is for sale at several outlets inside the Center.

If you don't feel like bring your own food, the Center has a variety of restaurants where you can grab a meal. Space-themed favorites like Orbit Café, Red Rock Grill, and Planet to Play Lounge offer something for both kids and adults to keep them satisfied.

Kennedy Space Center camera policy
Cameras are allowed inside the Space Center, and given all the cool things there are to see, you'll definitely want to bring one with you. However, professional photography equipment is not allowed, and your bags will be checked to make sure you're not carrying anything. Tripods and professional lights are not allowed, and no photos or videos taken at the Space Center may be used for commercial purposes without prior approval. With all those restrictions in place, it may be easier to leave any bulky camera equipment behind at a suitcase storage near Kennedy Space Center. That way, you won't be breaking any of the rules as you enjoy everything this location has to offer.

Kennedy Space Center rules
Smoking is not allowed outside of the designated outdoor smoking areas at the Center.

Pets are not allowed inside, but the Center does have a kennel service where you can drop off your dogs while you visit. Make sure you bring food and everything else your dogs may need before leaving them at the kennel.

Accessibility equipment such as strollers and wheelchairs can be rented at the Center to make your visit easier.

Clothes featuring obscene language or graphics are not allowed and may cause you to be ejected from the Space Center.
Kennedy Space Center lockers
Kennedy Space Center is a once-in-a-lifetime destination for lovers of astronomy science. But even if you have no prior interest in space, you may discover a fascination with exploration at the Center. Seeing the artifacts of those who traveled into space or even witnessing a real-life rocket launch if you're lucky is an experience you won't soon forget. Drop off your unneeded luggage at a luggage locker near Kennedy Space Center and get ready to enjoy this unique attraction. Whatever your level of interest, you're bound to come away with a new appreciation for the bravery and ingenuity it takes to explore outside the confines of our planet.