Key West Visitor Guide 2021: Everything you need to know
9 February, 2021
by

Bounce
Vacation destinations don't come much more ideal than Key West. The southernmost city in the United States, Key West is blessed with endless sunshine, gorgeous beaches, and incredible nightlife. You'll find everything that's best about Florida in this place that combines a laid-back Caribbean vibe with an American city's amenities.

A large part of what makes Key West so special is its location. Surrounded by warm, crystal-clear seas, Key West is the perfect place for water activities such as snorkeling, swimming, and diving. Or, if you just want to relax, you won't have to go far to find a stunning sun-warmed beach in the area. Drop off your unneeded bags at a luggage storage service in Key West and see why this city attracts millions of visitors every year.

A weekend in Key West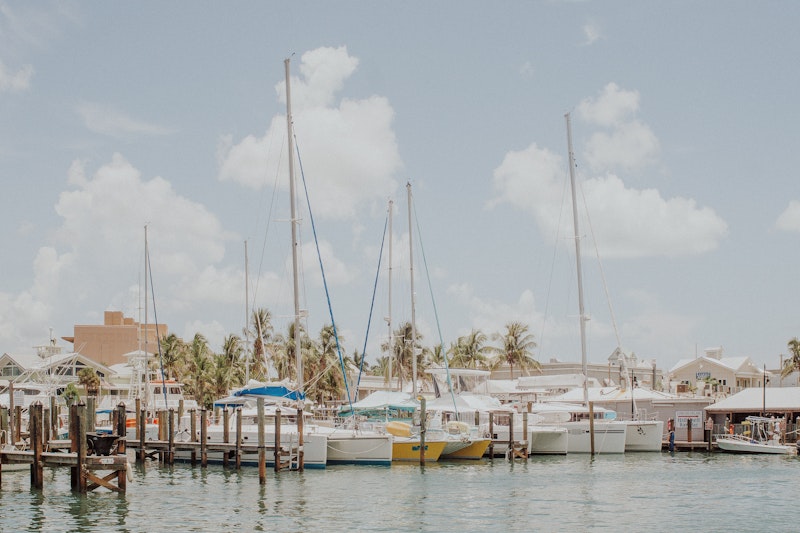 A weekend in Key West may not be enough to experience everything the city has to offer, but it will allow you to see some of the most impressive sites. Of course, a big part of the charm of Key West is taking your time and relaxing on the beach or in one of the fabulous restaurants in town. So as you go from one attraction to the next, remember to take some time out to soak up the sun.

Celebrate the life of one of America's most famous writers at the Ernest Hemingway house. Hemingway lived here for around ten years and wrote many of his best-known works at this house. The house remains the home of dozens of polydactyl cats descended from the cats the author used to keep.

See the legacy of sailing in the area at the Key West Shipwreck Treasure Museum. This unique institution allows you to get close to the treasure recovered from centuries of shipwrecks off the coast of Florida.

Go diving to see the wreck of the Vandenberg. This former Navy ship was sunk in 2009 to create an artificial reef, and is now home to a stunning array of marine species. At a depth of 150 feet, you'll need your scuba certification to dive here, but for avid underwater explorers, it's well worth the trip
Key West lockers
With so much to do in Key West, you'll want to bring a variety of different clothing options. You can make your trip easier on yourself by traveling light. Drop off your unneeded bags at a Key West suitcase storage so that you can explore the city more easily. The lighter you travel, the more fun you'll have.

Off the beaten path in Key West
With the number of tourists Key West gets, it can be hard to believe there's any way to escape the crowds. But you don't have to look far to find some lesser-known but still worthy attractions. Try some of these hidden gems on your trip to Key West.

See the home of a former president at the Harry S. Truman Little White House. The former president used this building as his winter home, and several other presidents did the same. Now, guided tours explain more about the habits and times of the presidents who lived here.

Learn more about the ecology of the area at the Florida Keys eco-discovery center. Functioning as an aquarium and sanctuary, this facility is home to many of the creatures that call the Florida coast home. It's a great place to learn more about the natural world while having fun at the same time.

Get some tranquility at the Key West Garden Club. The beautiful gardens here are the perfect place to unwind surrounded by a variety of plants. You'll find a waterfall and even a Civil War citadel, and ocean views make a visit the perfect way to relax.
What to do alone in Key West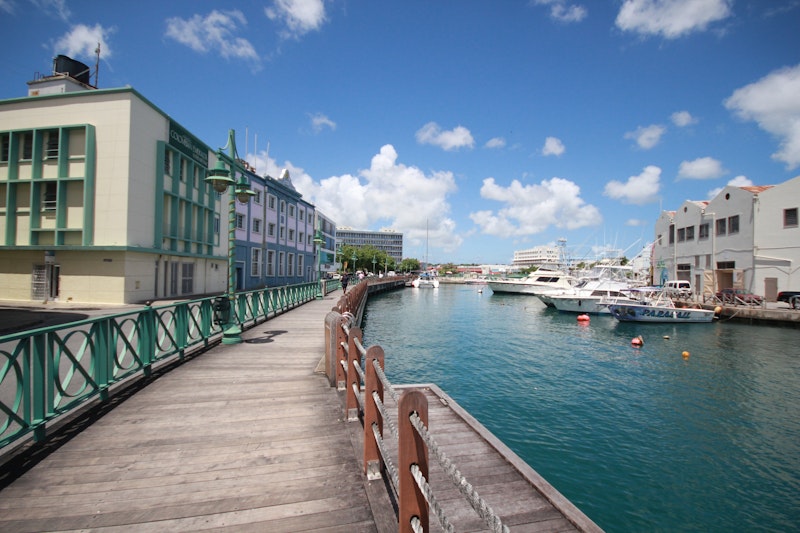 Plenty of people come to Key West to party, but it's also an interesting place to visit by yourself. In the raucous bars in the heart of the city, you'll make friends quickly. And often, when it comes to enjoying Florida's natural beauty, being by yourself is better.

Enjoy the lively atmosphere at Sunset Celebration. This famous art festival is held every night at Mallory Square Dock. Enjoy a variety of food trucks and dining options while street performers entertain you. It's also a great place to shop for souvenirs from local traders.

See more of the wild side of Florida with a kayak tour of the backcountry. Exploring in a human-powered boat allows you to get into areas larger vessels can't reach and get closer to the wildlife of the area, including turtles, dolphins, and other aquatic creatures. It's also a great way to meet other travelers.

Sample the laid-back lifestyle at Margaritaville. The first location of what became a national chain, this lively bar is a great place to meet new people. Live entertainment and expertly mixed drinks keep the atmosphere fun, and you may leave with a new appreciation for the work of Jimmy Buffett.
The best souvenirs in Key West
Kino Sandals are ubiquitous in Key West, and have been a part of the city since 1966. These handmade leather shoes are the perfect souvenir of the Florida Keys, and you can pick them up from the factory on Fitzpatrick Street. For something a little spicier, Peppers of Key West is the place to shop for a truly stunning selection of hot sauces. Or you could treat yourself to some key lime pie from the Key Lime Pie Co in Key West. The challenge will be making sure it makes it safely home without you eating it along the way.