London Visitor Guide 2021: Everything you need to know
20 January, 2021
by

Bounce
London is the UK's governmental and financial capital, but it's so much more than that. As the biggest city in the country by a wide margin, it's also the cultural engine for the entire nation. The center of a globe-spanning empire for centuries, London has absorbed influences from around the world to make it into the cosmopolitan place it is today, and it remains a center for both immigration and vacationers alike.

A true world city, London is a place where you can find just about anything. Grand palaces and beautiful urban parks butt up against lively markets and underground nightclubs. The British capital is a true world city, and unsurprisingly, one of the world's tourist hotspots. Whether it's your first visit or your hundredth, you can always find something to surprise you in London.

A weekend in London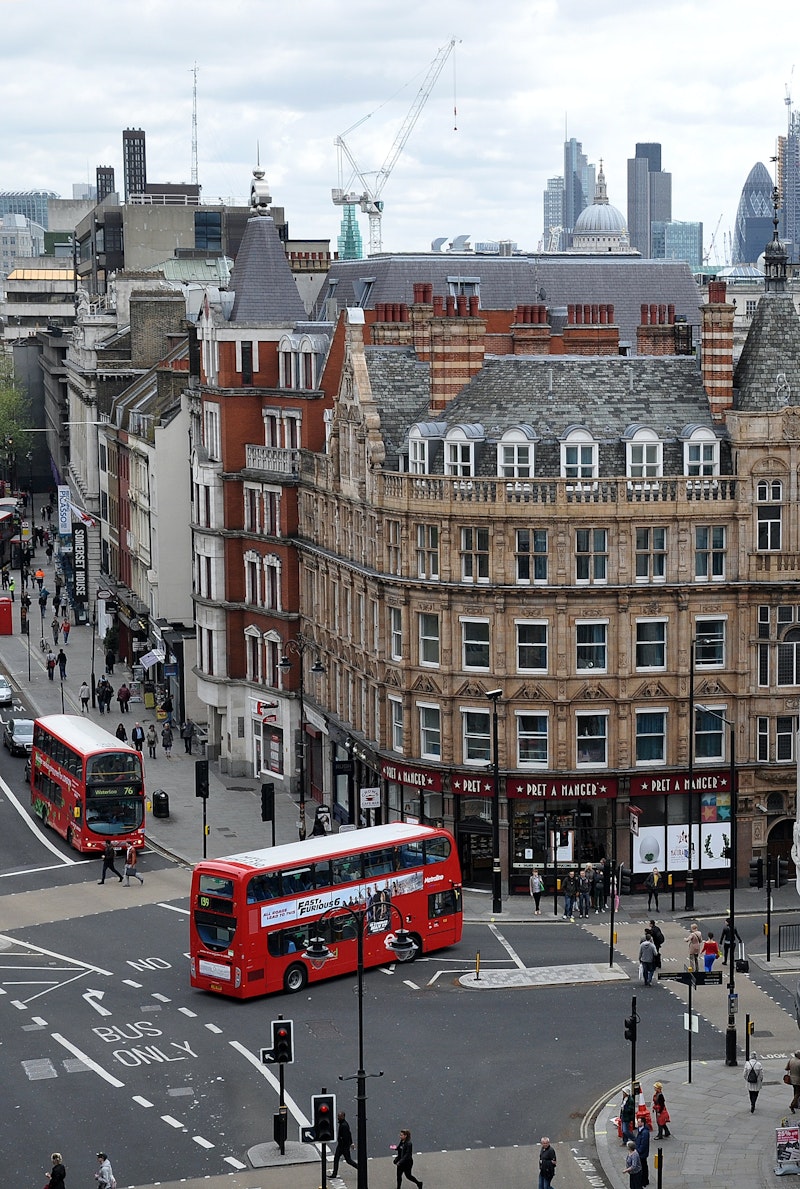 As writer Samuel Johnson famously said, when one is tired of London, one is tired of life, because London has everything that life offers. That's even truer now than it was when Johnson said it in the 19th century. With so much to see and do, it can be hard to know where to begin. But there are some London attractions you simply have to find time for.

Get an impressive view over the city at the London Eye. Built as a temporary attraction for the Millennium celebrations in 2000, this gigantic Ferris wheel has become so popular that it has become a permanent feature of the city. Located on the south bank of the River Thames, the glass pods carry you high above the river and offer an amazing view of some of London's most famous landmarks. Large bags aren't allowed on the wheel, so make sure you drop yours off at a bag storage shop in London so you can enjoy your trip.

The Tower of London has been a feature of the city for more than a thousand years. Originally built as a castle by Norman invaders, it later functioned as a prison and execution site for some of Britain's most notorious prisoners. Home to a population of atmospheric ravens and the iconic Beefeater guards, the palace is also home to the crown jewels, the ceremonial treasure used in the coronation of British monarchs.

The British Museum is not just one of London's top attractions, but one of the most popular in the country. It's not hard to see why. Britain's vast empire allowed the museum to acquire artifacts from around the world. You can explore just about every period of history and civilization that ever existed in this sprawling institution. Plus, it's free. Drop off your bags at a luggage locker in London and lose yourself in the grand story of human civilization.
London lockers
London is a massive city, but most of its main attractions are surprisingly close together. Often, you can easily walk from one landmark to the next, and that's the best way to soak up the atmosphere of the city. To make things easier, drop off your unneeded belongings at a luggage storage locker in London so that you can travel light. When you don't have to worry about your bags, you can focus on enjoying your experience to the fullest.

Off the beaten path in London
London is so full of famous places that it can start to feel unreal, as though you're walking through the pages of a book or one of the many films set in the city. But away from the well-known sites, there's a whole world of quirky and lesser-known attractions. Do some exploring, and you'll find this is a city with seemingly bottomless hidden depths.

Enjoy the ancient tranquility of Saint Dunstan's in the East. This church dates back to Saxon times when London was little more than an overgrown village. Tucked away among the modern buildings, the gorgeous arches of the church rise out of a garden that is an oasis of calm in this busiest of cities.

Take a street art tour of the Shoreditch neighborhood. This open-air gallery isn't home to your regular graffiti. You'll see work by renowned artists such as Banksy, and learn more about the counterculture surrounding graffiti in the British capital. Drop off your heavy bags with a luggage storage service in London, and don't forget your camera.

See an otherworldly work of art at ArcelorMittal Orbit. The tallest sculpture in the UK is an impressive sight by itself. But if that isn't enough to entice you, the structure is home to the longest tunnel slide in the world. Climb up the striking work of art, enjoy the view, and then take the ride of your life back down to the ground.
What to do alone in London