Los Angeles Visitor Guide 2021: Everything you need to know
30 January, 2021
by

Bounce
The biggest city in California, Los Angeles, needs no introduction. As the home of Hollywood, Los Angeles is a city that has had an outsized effect on the world's culture for more than a century now. Even people who have never set foot in the United States are familiar with the City of Angels and its major landmarks.

Of course, there's more to LA than Hollywood. As the largest city in the most populous state in the US, Los Angeles is one of the country's cultural and economic powerhouses. It's also one of the most cosmopolitan cities in the world. Different cultures collide here, creating fusion that you won't find anywhere else. And beyond the city itself, Los Angeles is also blessed with great beaches and the stunning scenery of California. 

It all adds up to a fantastic place to visit. No matter what brings you to LA, you won't be short of things to do.

A weekend in Los Angeles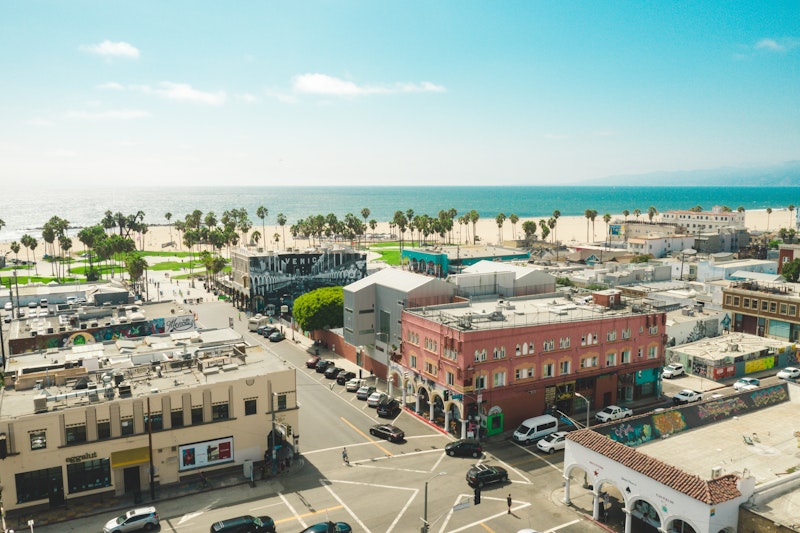 In a city like LA, a weekend will never be enough to see everything the place has to offer. Then again, a lifetime might not be enough either. If you find yourself in LA with only a couple of days to explore, there are few things you should make sure you see, especially if you're visiting for the first time.

Los Angeles is known around the world as the home of the movie industry. You can explore this heritage with a tour of Universal Studios in LA. As well as being able to tour the studios where some of the most iconic movies in history were made, you can also experience the thrill of the massive theme park that has sprung up around the studios.

To see a different side of Los Angeles, head to Santa Monica Pier. You'll find more rides and amusements here, along with restaurants and bars along the famous boardwalk. Plus, you'll be able to enjoy the reliably sunny weather of Southern California on the endless golden sand of LA's beaches.

Something like 220 different languages are spoken in LA, a testament to the city's long history of immigration. As a result, the city has a food culture that rivals anywhere else on earth. Take a food tour of LA and experience some of the best cuisine the city has to offer. Drop off any heavy bags at a Los Angeles bag storage to make your culinary odyssey easier.
Los Angeles lockers
One of the world's biggest cities by land area, LA is a sprawling metropolis not known for being easy to get around. Walking often isn't an option, but the traffic in LA is notoriously terrible. However you find your way around the city, things will be easier if you don't carry more than you need to. Drop off any heavy bags at a Los Angeles luggage storage service so you can explore the city more easily. The less you carry, the more ground you'll be able to cover as you explore this fascinating city.

Off the beaten path in Los Angeles
Los Angeles attracts millions of visitors every year, and its most famous locations are clogged with tourists no matter when you visit. The city is so big and home to so many different groups of people that there's always something new to see. Whether you're visiting for the first time or have lived in LA for decades, you can still be surprised around every corner.

"Whenever you are, we're already then," proclaims the sign above the Time Travel Mart. Yes, this is a store dedicated to time travel. With an ice cream machine that only works yesterday and roommate listings for cavemen, this unique store is a delight to visit. In fact, it's a nonprofit organization devoted to helping kids with writing and creativity.

Get some unique photos at the abandoned zoo in Griffith Park. The zoo was closed years ago, but the cages and animal enclosures still remain. Now daubed in the ever-present graffiti, it's a fascinating place for urban exploration. Drop off heavy bags at a suitcase storage in LA before you visit.

The weather is almost always perfect in Los Angeles, so getting outside is always a good option. Explore Echo Park and its lake, where you can rent a boat and paddle around or else just relax in the sun and enjoy a picnic. Popular with locals, this hidden gem is a perfect place to escape the city's frantic pace and recharge your batteries.
What to do alone in Los Angeles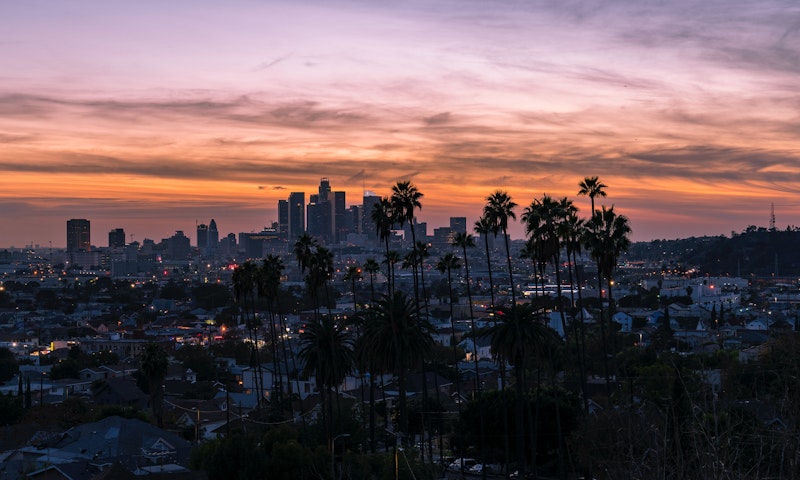 Often, the biggest cities are the best places to be alone. Los Angeles can be a great place to explore by yourself. Whether you are visiting for business and have a few hours to kill or taking a solo vacation, you'll find plenty to do in Los Angeles that doesn't require a travel companion.

Explore the wonders of space at the Griffith Observatory. Opened in 1935, this science center has become an icon of the city. The planetarium helps you understand the mysteries of the cosmos without leaving the city.

The Getty is one of the top museums in the US, if not the world. Home to ancient sculpture from classical Greece and Rome, the collection also includes work by Titian, Rubins, Rembrandt, van Gogh, and other world-renowned artists. Heavy bags aren't allowed inside, so make sure you leave them at an LA luggage locker before you visit.

Explore interactive theater at one of LA's many theater companies. The Speakeasy Society, Just Fix It productions, and other companies offer immersive performances that draw the audience into the show and are the perfect way to break the ice with strangers.
The best souvenirs in Los Angeles
LA is definitely a tourist town, and you can find plenty of slightly cheesy souvenirs reflecting the tacky side of Hollywood. Bring home a plastic Oscar statuette or a Hollywood Walk of Fame star with your name on it to celebrate the kitschy side of the city. However, if you look a little deeper, there are other souvenirs worth picking up. For example, legendary California burger chain In N Out Burger has an impressive line of branded merchandise, including coffee mugs, T-shirts, and beach towels. Also, the Griffith Observatory offers some unique cosmic souvenirs inspired by space exploration. Or you could head to LA's Grand Central Market and pick up some authentic Mexican-American food to bring home, such as a jar of mole or some spicy peppers.