Madrid Visitor Guide 2021: Everything you need to know
25 January, 2021
by

Bounce
Spain's capital Madrid occupies a central position in the country. That's true not only geographically but culturally. Madrid is the economic and cultural hub of Spain and houses many of the country's most important institutions.

For that reason, Madrid makes a great place to visit. The city offers fascinating museums, rich culture, excellent dining, and plenty of outdoor activities too. Whether you travel to Madrid for a long vacation, a short break, or business, you'll find plenty to occupy yourself in the Spanish capital. Bullfights and Flamenco shows, stunning art museums and vibrant nightlife districts, bustling city squares and peaceful sun-dappled parks–all of these and more exist side-by-side in one of Europe's great capital cities.

A weekend in Madrid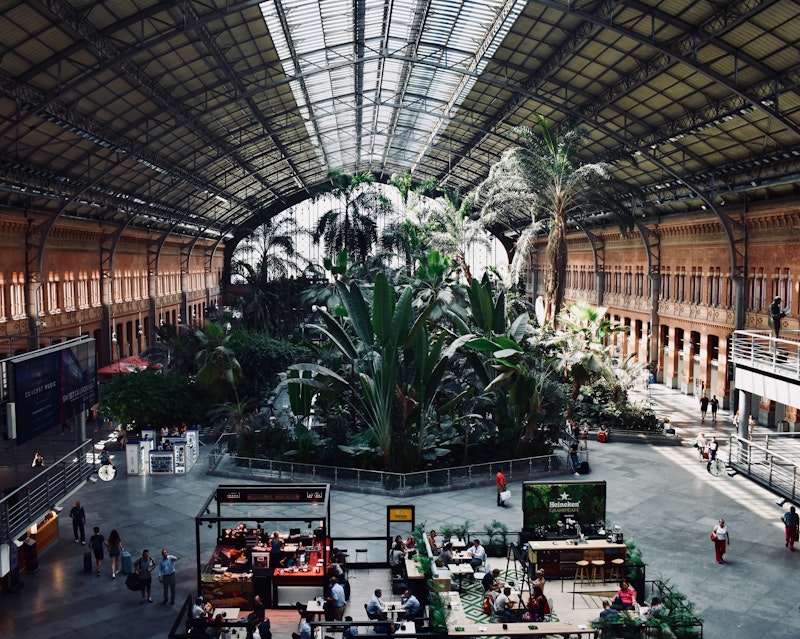 There's so much to see and do in Madrid that a weekend may not seem like enough. With such a short time in the city, you should be able to cram in some of the top attractions, but you'll need to prioritize.

See one of Europe's greatest art collections at the Museo Nacional del Prado. Better known as simply the Prado, this sprawling gallery is the most important in Spain and one of the world's most impressive. You'll find paintings by Durer, Rafael, Titian, Rembrandt, Velasquez, Goya, and hundreds of other artists. Large bags aren't allowed inside the museum, so make sure to drop yours off at a bag storage in Madrid before you visit.

Immerse yourself in the vibrant atmosphere of the capital at Plaza Mayor. The center of old Madrid, this public space was laid out in 1617. Famous for the shaded porticos that line the square, it's the perfect place to grab a drink or a bite to eat and watch the world go by. There's always something happening on Plaza Mayor.

Take a break from the frantic pace of the city at El Retiro Park. One of the largest parks in the city, this green space was once the property of the Spanish monarchy but is now open to the public. With a boating lake, the famous Crystal Palace, and over 15,000 trees, it's a fantastic place to take a stroll in the sun and recharge your batteries.
Madrid lockers
Madrid is a large city, but most of its main attractions are in the center of town. That, combined with sunny Spanish weather, makes Madrid a great place to explore on foot. You get a far better sense of the charm of the city when you explore at your own pace and are free to wander wherever your feet take you. Drop off any heavy bags at a luggage locker in Madrid to make your trip easier. Whether you're taking a vacation or live in the city and just need to get around more easily, Madrid luggage storage allows you to travel light.

Off the beaten path in Madrid
Beyond the well-known attractions, Madrid contains all kinds of lesser-known sites that are still worth visiting. Dig a little deeper, and you'll find plenty of unique attractions that are relatively unknown to the tourist crowds.

You may not have expected to find an Egyptian temple in the capital of Spain, but at the Temple of Debod, that's exactly what you get. The temple is authentic and dates back to the 2nd century BC. Threatened by the construction of the Great Aswan Dam, the Egyptian government donated the temple to Spain, who dismantled it and rebuilt it in a park in Madrid.

Sample some of Madrid's best baked goods at the convent of Corpus Christi. The nuns of the convent have taken vows to limit their contact with the outside world. However, they do need to support themselves, and they do so by making baked goods that are widely regarded as the best in the city. Buying cookies and pastries from these reclusive nuns is a fascinating experience all by itself, and the handmade products are definitely worth the journey.

Pamper yourself at a Turkish bath in the heart of Madrid. Hammam al Andalus takes its name from the period of Moorish occupation in Spain, and it offers a truly luxurious spa experience. Immerse yourself in the soothing waters of the bath and treat yourself to a massage and leave rejuvenated. Drop off any heavy bags at a suitcase storage in Madrid so you can fully enjoy your spa experience.
What to do alone in Madrid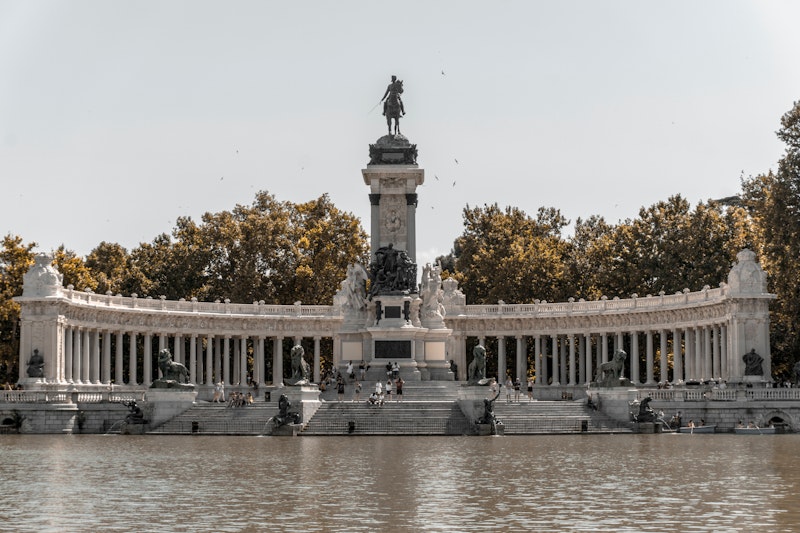 As a remarkably safe and welcoming city, Madrid is a great place to explore by yourself. Since the city gets so many tourists every year, in some ways traveling by yourself is actually preferable. It's a lot easier to deal with crowds when you're traveling solo, and you won't lack for things to do by yourself.

Rub shoulders with local shoppers and traders at Mercado de San Miguel. This elegant food market is one of the grandest in Europe, housed in a purpose-built structure that dates back to 1916. It's the perfect place to sample Spanish delicacies like jamon iberico and gazpacho, and the lively atmosphere will keep you entertained while you shop. Make things easier yourself by dropping off your bags with a Madrid luggage storage service so you can move more easily through the crowds.

Madrid has an enviable network of bike lanes, and that, combined with its many impressive parks, makes it a great city to explore on two wheels. Rent a bike and check out some of the predesigned tourist itineraries, or get lost and explore for yourself.

Explore the book stalls at El Retiro. What used to be a zoo is now a large collection of book stalls where you can pick up books, including ones in English, to read in the park. You'll also find a 100-year-old book market on Cuesta Moyano close to the park.
The best souvenirs in Madrid
Saffron is an important element of Spanish cuisine, especially when it comes to paella. This exotic spice doesn't come cheap, but it is generally cheaper in Spain than anywhere else. Check out La Melguiza, where they sell a huge range of products made with saffron that make great gifts. Alternatively, you could head to Casa Hernanz and pick up some espadrilles, the famous Spanish shoes. Also, Spanish wine has a great reputation worldwide, and a bottle or two can be the perfect memento of your trip.