Maui Visitor Guide 2021: Everything you need to know
9 February, 2021
by

Bounce
Does paradise exist on earth? It's an open question. But if it does, the Hawaiian island of Maui would have a good claim to be it. Home to tropical rainforest, volcanic mountains, and endless sandy beaches kissed by warm, clear water, Maui is a truly unforgettable destination.

Every island in the Hawaiian Archipelago has its own character. Maui, the second biggest after the Big Island, is known for its stunning scenery and wildlife. Located next to a shallow sea channel where humpback whales come to breed, Maui is one of the world's best locations for whale watching. It's also one of the best spots in Hawaii to encounter sea turtles, which only come onshore here and in Australia.

Thanks to its varied climates, Maui offers a little bit of everything. Tropical rainforests occupy one side of the island, while the best beaches for swimming are on the other. With abundant sunshine all year round, Maui is one of the world's top outdoor destinations.

A weekend in Maui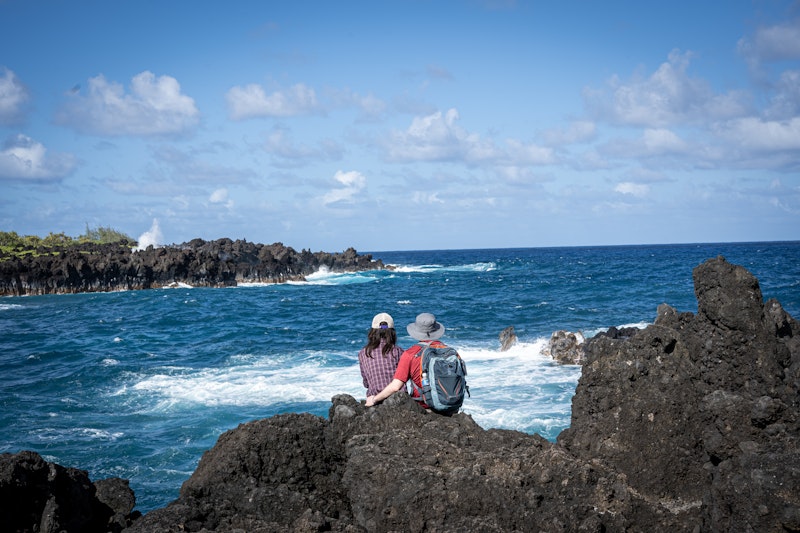 A weekend in Maui is not going to be enough to see everything the island has to offer. Maui may not seem big, but it packs a lot into its relatively small area. Still, if you only have a couple of days on the island, you can see some of the best attractions Hawaii has to offer here.

Take a ride on a catamaran out to Molokini. This mostly submerged volcano is one of the best places in the world to snorkel and dive. You'll see a staggering array of marine life, both in the crater of the volcano and in the deep water outside. The same tours also take you to Turtle Town, a popular spot where sea turtles come to have their shells cleaned by local fish.

Journey underneath the waves on a submarine tour. Descending to a depth of 130 feet, these tours enable non-scuba divers to see the incredible ocean life in the waters of Hawaii. If you're lucky, you may even hear whales singing underwater.

Test your nerves along the road to Hana. This winding mountain road offers stunning views of the coast and the rainforest, but you'll need to stay alert. The road is known for dozens of switchbacks and narrow spots that only one vehicle at a time can use. Stay alert and enjoy the thrill as you make your way through the charming coastal towns on the island's eastern side.
Maui lockers
Maui is all about the outdoors. Whether it's swimming, surfing, scuba diving, hiking, or any of the other dozens of activities that you can experience on the island, you will get plenty of sun and fresh air. Make things easier on yourself by dropping off any unneeded bags at a Maui luggage storage location. Traveling light means you'll be able to experience the best of what this paradise has to offer.

Off the beaten path in Maui
It's no surprise that Maui receives millions of tourists every year. As one of the biggest islands in Hawaii, it can seem as though every inch of the place is crawling with tourists. But look a little deeper, and you'll find that isn't the case.  Try some of these adventures to escape the crowds.

Explore a unique cave on the road to Hana at the Hana Lava Tube. Formed by a volcanic eruption, this unusual cavern is an atmospheric place to visit whether by yourself or on a guided tour. Additionally, you'll find a heiau, or native Hawaiian temple, close to the lava tube.

See the stunning waters of 'Ohe'o Gulch, also known as the Seven Sacred Pools. These gorgeous pools are fed by waterfalls which cascade one after another into the ocean. Surrounded by hiking trails, the pools are the perfect place to admire the natural side of Maui and get some stunning photos.

If there's one thing Maui doesn't lack, it's great places to see marine life. Located on the southern coast of the island, Ahihi Kinau Natural Area Reserve isn't well-known to visitors, but it's a stunning place to snorkel, swim, or dive. The rocky lava beaches mean the water has stunning clarity, making it seem like you're swimming through a giant aquarium. Listen to the crackle of coral and watch out for the tranquil sea turtles as you explore this lesser-known gem.
What to do alone in Maui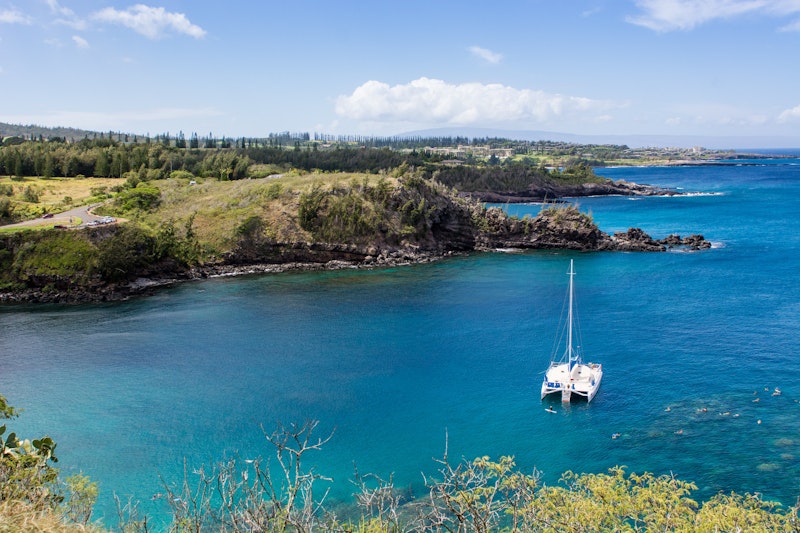 Maui, like the rest of Hawaii, is known for its laid-back island vibe. Locals are generally friendly, and you'll find it easy to meet other travelers too. Drop off unneeded bags at a Maui luggage storage service and immerse yourself in the activities the island offers, and you'll soon make friends on your trip.

Enjoy the unique flavors of Maui with a food tour. Maui's culinary scene is ever-evolving, influenced by native Hawaiian traditions along with Asian flavors and American staples. Bring your appetite and hang out with other travelers as you sample a variety of restaurants and bars on these lively tours.

 Take a Segway tour along Ka'anapali Beach. One of Maui's most famous beaches, the waterfront here is the place to see and be seen in Maui. A guided Segway tour will show you all the hotspots while allowing you to have fun on this unusual vehicle.

Watch the sunrise at the massive volcano in Haleakala National Park. Small group tours will take you to the top of the island's biggest mountain in time to watch the sun light up the stunning crater. It's an experience not to be missed on any Maui vacation.
The best souvenirs in Maui
Canned luncheon meat known as Spam occupies a unique place in Hawaiian culture. While not to everyone's taste, Spam can be found on menus throughout Maui and the other islands, and a can makes a great souvenir of the island. Maui is also known for Macadamia nut production, and you can find a huge range of Macadamia-based foods at Mauna Loa. Of course, Hawaiian shirts are ubiquitous. But for the real thing, head to Hilo Hattie in Lahaina for better quality than you'll find elsewhere.