Milan Visitor Guide 2021: Everything you need to know
3 February, 2021
by

Bounce
Known for its chic fashion, famed art, and ancient architecture, Milan is among the best places to visit in Italy. The second-largest city in Italy, Milan is a center of industry and is among the wealthiest settlements in Europe. With so many world-class attractions on offer, Milan is a city which is sure to please jet setters of all ages. 

Milan has been an important global city for hundreds of years. As well as being one of the fashion capitals of the world, Milan is regarded as one of the strongest economies in the EU. From the Duomo di Milano to Pirelli Tower, Milan is the perfect mix of modern ingenuity and old-world charm. Check in with Bounce and store your belongings at a Milan storage locker, leaving you free to explore this fascinating metropolis. 

A weekend in Milan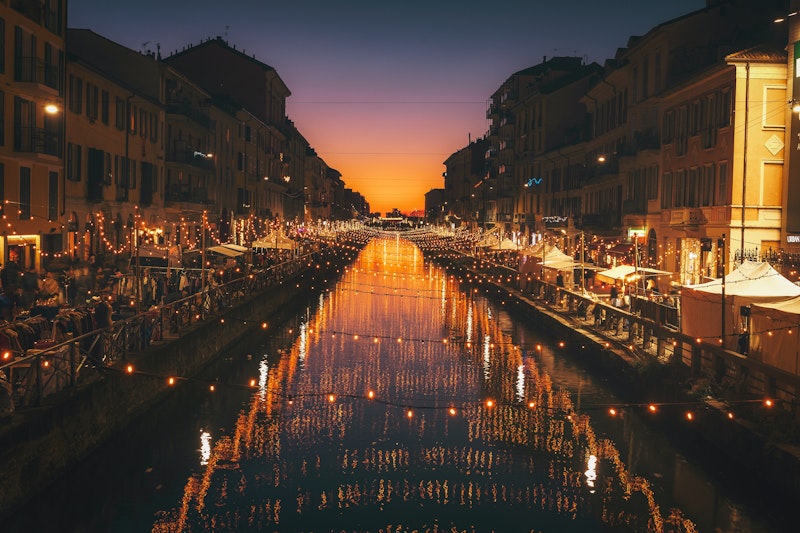 With dozens of landmarks worth discovering, planning a weekend away in Italy's second city isn't easy. Unburden yourself of your bags at a Milan luggage storage service, and head to one of these world-class attractions. 

The Duomo di Milano is a must-see while on a short trip to the city. The second-largest cathedral in Europe, the Duomo di Milano boasts intricate Gothic architecture and stunning artworks. A tour of the cathedral will even take you onto the roof, which affords spectacular views of Milan.

Another religious building you should visit during your trip is the Santa Maria delle Grazie. This beautiful church is renowned as it houses one of the most famous pieces of art on the planet, The Last Supper by Leonardo da Vinci.

History-buffs will love taking a tour of Sforza Castle. Dating back to the 14th century, this citadel was once home to the Sforzas, rulers of Milan, and contains remarkable paintings, frescoes, and furnishings.

Sample some delicious Milanese cuisine at one of Milan's best restaurants. You'll find lots of great dining choices across Milan, including Pescaria, Ratanà, and Piz.
Milan lockers
While the center of Milan is simple to get around on foot, you may not want to lug any heavy bags through the city's bustling streets. Many of the best attractions also prohibit large bags, meaning you might want to check in a Milan luggage locker before touring the city. Bounce offers the best luggage storage services in Milan, where you can quickly and securely stow your bags before taking in the sights. Just book through the Bounce app, and within minutes you'll have somewhere to unload your cumbersome belongings. 

Off the beaten path in Milan
Looking to avoid the large crowds? You'll find there's plenty of quiet parks and less popular attractions across Milan, where you can spend your vacation away from the hustle and bustle of the city center. Drop your bags at a Milan suitcase storage service, and head off the beaten path to one of these locations.

Covering over 95 acres, Sempione Park is one of the biggest parks in Milan. Positioned next to Sforza Castle, Sempione Park is ideal for a picnic in the shadow of several famous monuments.

Hike through the Italian countryside at Parco Agricolo Sud Milano. This rural park consists of over 100,000 acres and is ideal for birdwatchers, with kingfishers, great herons, and hen harriers frequenting the region.

One of Milan's best hidden gems is Leonardo da Vinci's Vineyard. Six hundred years after Leonardo da Vinci, this vineyard has been restored to its former glory and is a great way to learn about one of the world's most famous artists.  
What to do alone in Milan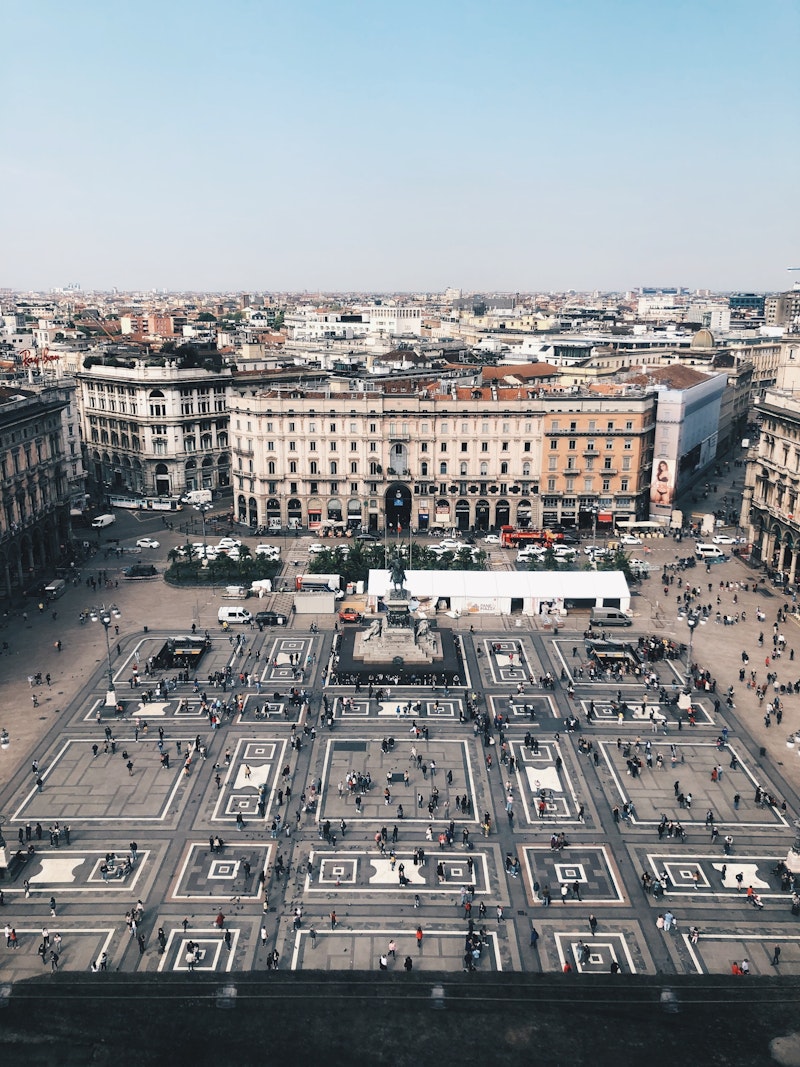 With tons of museums and landmarks to admire, Milan is one of the best places for individual adventurers. Whether you're in Milan on business or you're looking to kill some time during a lengthy layover, add one of these attractions to your solo itinerary. 

Go on a shopping spree at the Galleria Vittorio Emanuele II. Milan is the ultimate shopping destination, and the stunning Galleria Vittorio Emanuele II boasts many of the city's best fashion boutiques. 

The art collection at Pinacoteca di Brera is among the best in Italy and is ideal for solo travelers. You'll find works by many of the biggest names in fine art on display here, including Anthony van Dyck, Raphael, and Titian. 

Climb to the top of Branca Tower. Located in Sempione Park, Branca Tower stands at over 350 feet and affords some of the best views of Milan's skyline. 
The best souvenirs in Milan
Milan is a spellbinding city that's among the best vacation spots in Europe. Towards the end of your trip, you might want to pick up a memento. As the "Fashion Capital of the World", the perfect souvenir from Milan is a designer bag, leather goods, or a new outfit from one of Milan's classy stores. 

If you're looking for traditional souvenirs or something unique, head to the markets and souvenir stores at Piazza Mercanti. Alternatively, you could pick some local delicacies to impress your friends back home. The top food items to bring back from Milan include classic Italian coffee and traditional panettone.