Montreal Visitor Guide 2021: Everything you need to know
26 January, 2021
by

Bounce
The heart of French Canada, Montreal is one of the best cities to visit in Canada. Located in the province of Quebec, Montreal is famed for its unique delicacies such as poutine, array of annual festivals, and vibrant nightlife. As Canada's second city, you won't be short of things to do during your visit to Montreal. 

Modern-day Montreal became a major city as a result of the region's fur trade. The first instance of the city being referred to as Montreal dates back to 1705. Primarily a French settlement, Montreal has also been under the control of American and British forces over the centuries. 

Today, Montreal is a center for culture in Canada, with a cosmopolitan population that makes it unlike anywhere else in the world. Book a spot at a Montreal luggage storage service, and get ready to start exploring The City of Saints. 

A weekend in Montreal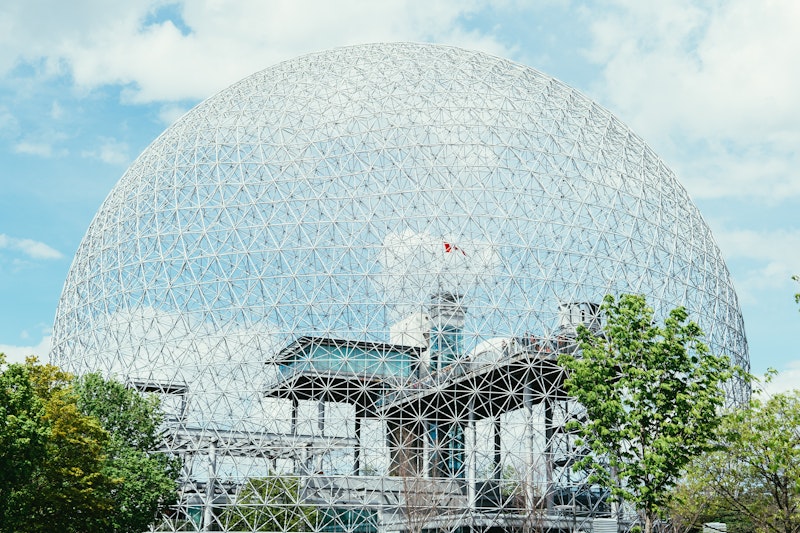 As one of Canada's largest cities, Montreal provides a wide variety of activities for a weekend away. From cultural wonders to family-friendly excursions, Montreal is among the best places to visit in North America. Swing by a Montreal luggage locker and head to some of these world-class attractions. 

The Notre-Dame Basilica of Montreal is among the most beautiful buildings in Montreal. Its Gothic Revival architecture echoes the construction of its Parisian sibling. The basilica is complete with stained-glass windows depicting scenes from Montreal's religious history. 

Sample the local delicacy, poutine, at one of the best restaurants in Montreal. This decadent dish consisting of fries smothered in gravy and topped with cheese curds is best enjoyed at La Banquise, Backstrap BBQ, or Ma Poule Mouillée.

Plan a family day out at La Ronde. Operated by Six Flags, La Ronde is the second-largest theme park in Canada and features dozens of rollercoasters and thrilling rides that'll get your adrenaline pumping.
Montreal lockers
While Montreal is pretty pedestrian-friendly, you'll undoubtedly get tired of dragging your bags around this sweeping city. Bounce offers the best places to store your luggage in Montreal, with facilities conveniently placed at local businesses. Just check on the Bounce app and pick a service that suits your needs, and you'll be free to explore Montreal without having to worry about your suitcases. 

Off the beaten path in Montreal
The Canadian countryside is sublime and is well worth exploring during your trip to Montreal. If you're looking to get off the beaten path, you'll find plenty of parks and green spaces in and around the city. Consider storing your bags at a Montreal bag storage spot so that you can make the best of your outdoor adventure. 

Climb to the top of Mount Royal. Standing at around 760 feet tall, this hill provides some of the best views of the Montreal skyline. The Mount Royal Park covers nearly 500 acres of lush wilderness and is ideal for a number of activities, including hiking, bird watching, and skiing. 

Get in touch with nature at the Îles-de-Boucherville National Park. Consisting of 5 small islands, the Îles-de-Boucherville National Park is ideal for a riverside stroll along the St Lawrence River or a picnic with your family. 

Bois-de-Liesse Nature Park is one of the many large nature parks within touching distance of downtown Montreal and covers around 390 acres along the peaceful Bertrand Brook.
What to do alone in Montreal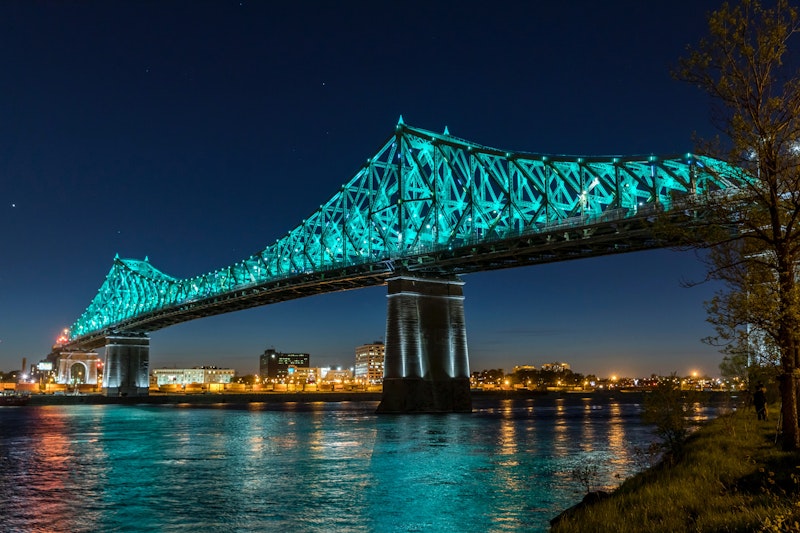 As well as being great for families, Montreal is also the perfect vacation destination for solo travelers. Whether in town on business or on a Canadian cross-country road trip, consider paying a visit to some of these attractions.

The Montreal Museum of Fine Arts is ideal for solo travelers looking to kill some time. The museum holds a permanent collection of over 45,000 objects and is the oldest museum in Canada. Art on display at the museum includes works by Matisse, Renoir, and Cezanne.

Discover different natural environments at the Montreal Biodome. A huge natural attraction at Montreal's Olympic Park, the Biodome contains recreations of four environments from across the Americas.

Spend the day shopping at Vieux-Port de Montréal. The Old Port is one of the most popular areas for tourists in Montreal and is home to chic boutiques and dozens of cafes. 
The best souvenirs in Montreal
You'll find plenty of potential souvenirs unique to Montreal, which are worth picking up on your travels. One of the best is maple syrup. Montreal produces more maple syrup than anywhere else globally and makes for the perfect memento for any pancake lover. Other great souvenirs for foodies include Montreal's famed bagels and some local cheese. If you'd prefer something more traditional, consider picking up a replica art nouveau sign from the Montreal metro, a piece of local artwork, or handmade crafts from the indigenous First Nations.