Mumbai Visitor Guide 2021: Everything you need to know
15 February, 2021
by

Bounce
India's second city, Mumbai, is at the heart of the country's modern culture. The capital of the western coastal state of Maharashtra, Mumbai is home to Bollywood, the renowned center of the Bollywood film industry, attracting visitors worldwide. Coupled with the city's booming economy, Mumbai is the largest commercial city in India, responsible for 70% of the country's transactions and port trade.

Originally home to the Koli people, Mumbai was taken over by the Portuguese Empire and then the British Empire. The British East Indian Trading Company helped develop Mumbai into an essential trading port and also vastly improved the city's infrastructure. Following Indian independence, the city's name changed from Bombay to Mumbai and was named the capital of the newly formed state of Maharashtra.

Today, Mumbai affords travelers the chance to discover some of India's most famous landmarks while also experiencing one of the fastest developing cities in the modern world. 

A weekend in Mumbai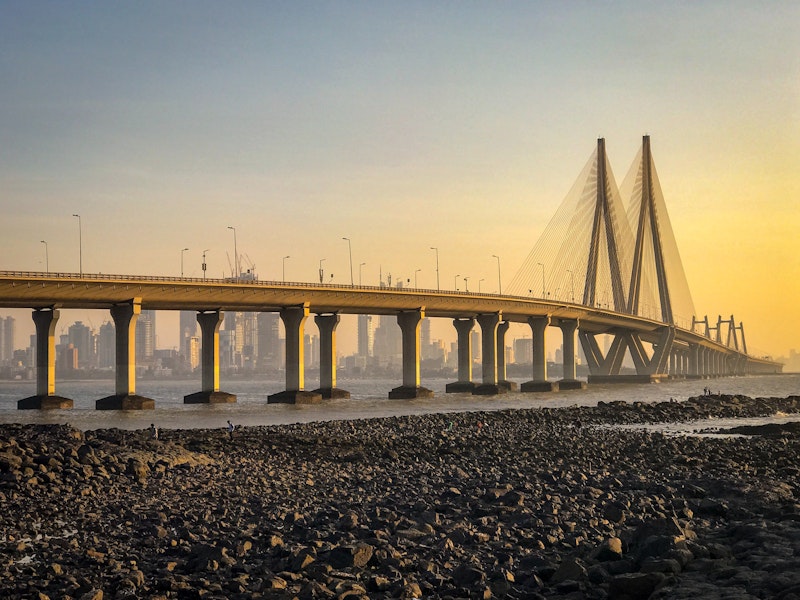 Experiencing everything Mumbai has to offer in a weekend is tough; however, there are several attractions that shouldn't be missed in India's City of Dreams. Drop your bags off at a Mumbai luggage locker, then check out these top attractions.

Snap a selfie at the Gateway of India. One of India's top monuments, the Gateway of India was built to celebrate King George V and Queen Mary's first visit to the country in 1911. 

Learn about local history at the Elephanta Caves. Situated on Elephanta Island, this UNESCO World Heritage Site consists of stone carvings of Hindu and Buddhist deities dating back to the 5th century. 

Go for a night out along Marine Drive. Perfect for a seaside stroll, this promenade is close to many superb restaurants, including Gaylord, Dome, and Samrat Veg.

Plan a family day out at EsselWorld. India's largest amusement park, EsselWorld is home to dozens of rides, including roller coasters, Ferris wheels, and teacup rides. 
Mumbai lockers
Mumbai is an old colonial city with poorly maintained footpaths or no sidewalks at all in certain areas. Petty theft is also common in Mumbai, so you may want to find somewhere to store your valuables to make exploring Bollywood a bit easier. To avoid lugging your cumbersome suitcases through tricky to traverse streets, find a nearby Mumbai luggage storage service. Bounce has several luggage lockers in Mumbai, where you can store your stuff securely before touring this fascinating city. Download the Bounce app today and see if you can find the perfect Mumbai luggage locker!

Off the beaten path in Mumbai
India is a gorgeous country, and anybody spending some time in Mumbai should get out and explore the nearby countryside. From parks to beaches, here are a few of the best ways to escape the city in Mumbai.

Top up your tan at Girgaon Chowpatty. This public beach sits adjacent to Marine Drive and is great for relaxing or enjoying beach walks; however, swimming should be avoided due to pollution. 

Explore Indian mangrove forests at the Maharashtra Nature Park. Located along the Mithi River, the park features several shaded nature trails and is popular with birdwatchers.

Go on a safari adventure at Sanjay Gandhi National Park. One of the most popular national parks in the world, the Sanjay Gandhi National Park, features a mini-zoo with big cats and the 2,400-year-old Kanheri caves.
What to do alone in Mumbai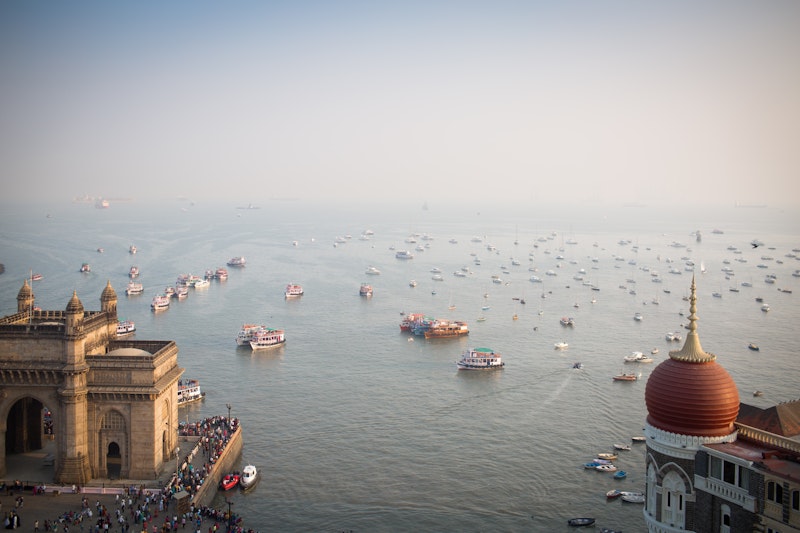 On a soul-searching road trip across India? Or just in Mumbai on business? It's easy to find yourself alone in the City of Dreams, but it's not so easy to plan a solo itinerary. Keep your belongings safe by visiting a Mumbai suitcase storage service, and then consider visiting one of these top attractions for individuals. 

Tour the famed Chhatrapati Shivaji Maharaj Vastu Sangrahalaya. Mumbai's top museum, the Chhatrapati Shivaji Maharaj Vastu Sangrahalaya boasts a collection of over 50,000 relics and artworks with everything from 2nd-century Buddhist statues and 19th-century European oil paintings. 

Stop to admire the stunning Chhatrapati Shivaji Terminus. Mumbai's main train station, the Chhatrapati Shivaji Terminus, is one of Mumbai's most striking buildings with a blend of Indo-Saracenic and Gothic Revival architecture.

Visit the home of one of India's most famous political figures at Mani Bhavan. Once the residence of Gandhi, Mani Bhavan is now a museum containing artifacts and exhibits, including Gandhi's bed and photographs from his childhood.
The best souvenirs in Mumbai
Searching for the perfect Mumbai memento? You'll find plenty of interesting trinkets to pick up during your travels in India. Mumbai is known for its vibrant traditional embroidery, which can be found on an array of clothing, including purses, footwear, and sarees. Local musical instruments such as tablas, sitars, and khartaals also make for unique souvenirs. If you'd prefer something temporary, stop and get a henna tattoo used in rituals and weddings.