Munich Visitor Guide 2021: Everything you need to know
16 February, 2021
by

Bounce
Munich is a diverse city that offers modern perks and old-school charm. As you wander the quiet streets (a far cry from the bustling roads that exist in Berlin), you'll notice many throwbacks to an era gone by, and yet, this will be clearly contrasted with things like modern art and the latest cars. It's a picturesque city with all of the quaint architecture one would expect from the capital of the German state, Bavaria. 

Known for the ever-popular 'Oktoberfest', Munich has no shortage of beer halls. Make sure your trip to the city is complete by grabbing some friends and your lederhosen and heading into a local haunt for a big glass of beer. If drinking isn't your thing, don't despair. There's no shortage of other activities to do while you're in town. Stroll through Old Town (Alstadt), indulge in some classic Bavarian cuisine or head to one of the many museums.

A weekend in Munich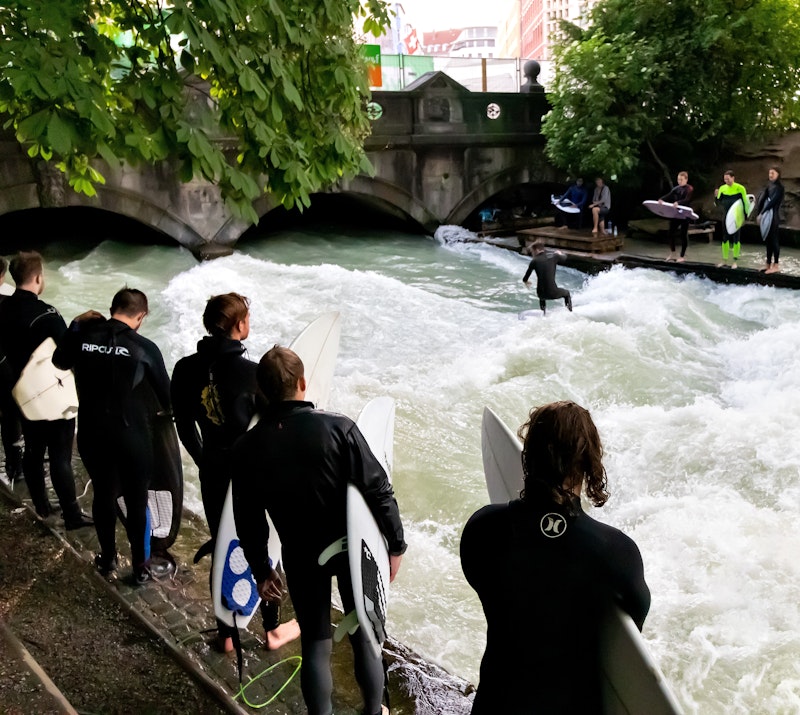 If you're limited by time one your trip to Munich, don't despair. A couple of days is enough to explore the key attractions and get a good feel of this German city. Plus if you fall in love, you'll just have to come back another time!

For a weekend getaway in Munich, we recommend you add the following attractions to your itinerary:

Marienplatz: Marienplatz is in the heart of Old Town, making it the perfect starting point for your Munich adventure. The buzzing square has impressive architecture, an array of options for food, and you'll often find market stalls here as well.

Nymphenburg Palace: This palace features some beautiful Baroque architecture but it's the gardens that are the real drawcard. Visitors also enjoy admiring the French art that sits within the palace.

English Garden: The English Garden boasts color and natural beauty, making it the perfect place for a walk or a picnic. If you feel like a drink, make your way to the beer garden.
Munich Lockers
Every traveler knows the inconvenience of luggage. Whether you have been stuck with your bags due to a late check-out, early check-in, or stopover, we all know how frustrating it is not to be able to get out and explore immediately. Bounce luggage storage lockers in Munich mean you won't have to battle this problem during your visit to the city. Simply drop your bags off and pick them up again when it suits you: it's that easy!

Off the beaten path in Munich
Looking to get away from the main tourist attractions when you visit Munich? This exciting city has a lot to offer, especially if you are willing to move away from the crowds and hunt out the hidden gems. Consider checking out the following attractions to see a whole different side of Munich.

Tanzboden: Occurring only 4 times a year, you might get lucky and be in Munich when Tanzboden is on. It's a fun-filled traditional Bavarian dancing event that is held on the second floor of the iconic Hofbrauhaus. 

Ride a raft down Isar River: Locals love jumping on a giant raft in the warmer months and enjoying good company and good beer as they float down the river. No better way to mingle with the local Munich residents!

Lake Starnberg: Head out of the city for a change in scenery at Lake Starnberg. You can choose to go for a walk, read a book or simply take in the views.
What to do alone in Munich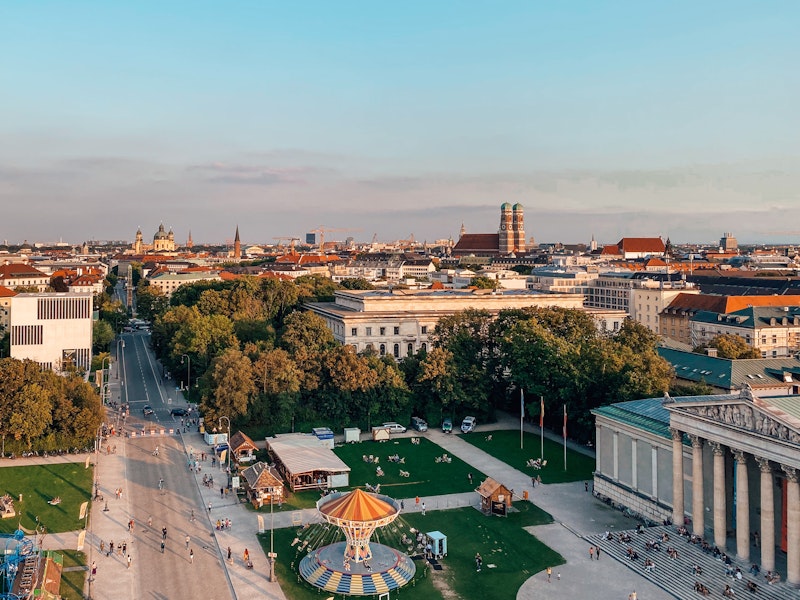 Munich is a city that should be on any solo traveler's European bucket list. With plenty of options to meet people or explore on your own, the city is relatively safe and has all of the facilities you need to make your trip hassle-free. You can even use bag storage in Munich so that you don't get stuck with your belongings if you need to go somewhere or want to head into a beer hall.

There's also no shortage of attractions for the solo traveller. Whether you are in the city on business or pleasure, you'll want to take a look at these sites.

Viktualienmarkt: This market is the perfect place to immerse yourself in local life. With long, communal tables available to everyone, you can sit and people watch all afternoon.

Staatsoper: This famous opera house is definitely worth a visit. Tickets to the opera are actually quite affordable in Munich so you might even get to see a show!
The best souvenirs in Munich
For some souvenirs to remember your trip or gifts for loved ones back home, you'll want to start at Hofbrauhaus. There's nothing more 'Munich' than this beer hall and there's a whole array of items to suit all of your different gift recipients. Other options are Marienplatz, where you can pick up items like Heilemann Bavarian chocolates, beautiful scarves, or classic tourist items, or the flea market if you are looking for something more unique.