Nice Visitor Guide 2021: Everything you need to know
25 February, 2021
by

Bounce
Nice is one of France's most famous cities, and for good reason. Located in the region of Provence on the shores of the Mediterranean sea, Nice has some of the best weather and best scenery in the country. Close to the Italian border, Nice spent much of its history being ruled by Italy before becoming part of France. As a result, there's still an Italian vibe about this sunny and colorful French city.

Few cities are blessed with a location to rival that of Nice. With the Mediterranean Sea on its doorstep and the pristine ski slopes of the Alps behind it, Nice is an outdoor lover's paradise. But it's also a hub for Provençal culture and a perfect place for history buffs to explore. In short, Nice is a city that has something for just about everyone. Drop off your unneeded bags at a suitcase storage in Nice and explore this Mediterranean gem for yourself.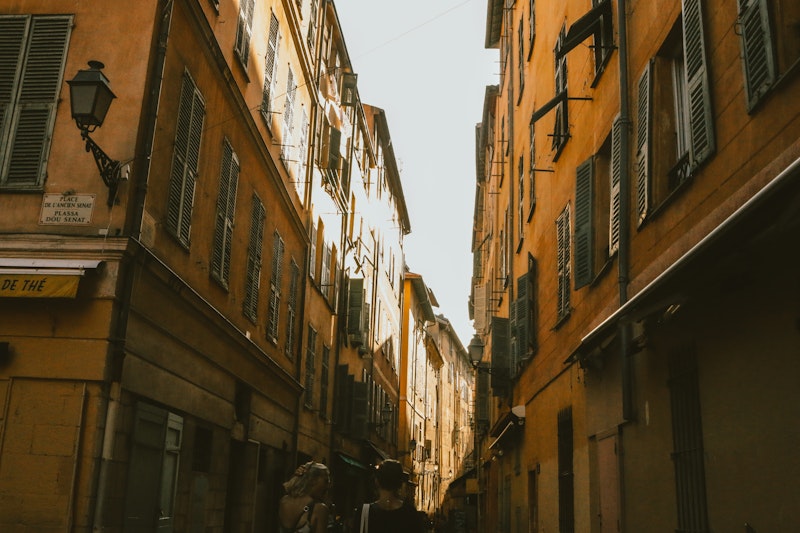 A weekend in Nice
A weekend in Nice isn't going to show you everything the city has to offer. But it may be just enough for you to fall in love with the place. Drop off your bags at a bag storage in town and explore this sunny city in comfort.

The light in Nice is unlike anywhere else, and this has drawn many famous artists to the city over the years. Nice is home to a Chagall Museum, a Matisse Museum, and a Museum of Asian Art. There's also a Museum of Contemporary Art with pieces by Andy Warhol and other modern masters.

Situated on a high hill to the east of the city, Parc de la Colline du Chateau is the perfect place to get a view over the red rooftops of Nice. If the climb to the viewpoint seems too much, you can take an elevator from the Promenade des Anglais, and the sweeping views of the glittering Bay are worth the journey.

Take a stroll along the legendary Promenade des Anglais. Since the nineteenth century, Nice has been a tourist town, and many of the grand buildings along this seafront street date back to this era. In many ways, this is Nice's living room and is the best place to soak up the atmosphere and enjoy a stunning sunset over the water.
Nice lockers
Like many ancient cities, Nice is perfect for exploring on foot. In fact, wandering at your own pace allows you to take in the atmosphere that is one of the city's main attractions. You can make things easier on yourself by dropping off your bags at a luggage storage locker in Nice. Let someone else look after your possessions while you focus on enjoying yourself.

Off the beaten path in Nice
Nice has been a famous tourist destination for over a hundred years, but that doesn't mean it doesn't still have a few secrets to share. Step away from the main attractions, and you'll find some fascinating things to see in this old town.

Some of Nice's earliest inhabitants weren't even technically human. At the Grotte du Lazaret, you can see the evidence of early hominid settlement that goes back 70,000 years. This little-known attraction provides a glimpse into an ancient and vanished world.

Nice was once a Roman town, and you can see evidence of this at the Cimiez Arena. Located in a quiet park outside the city center, this half-ruined arena is still used for concerts in the summer. The park it sits in is also a very pleasant place to stroll and get some fresh air.

The Cap Ferrat is a coastal trail east of Nice where many of the world's wealthy maintain luxurious villas. The path provides incredible views of the city and brings you to some stunning beaches where you can live like a millionaire, at least for a day.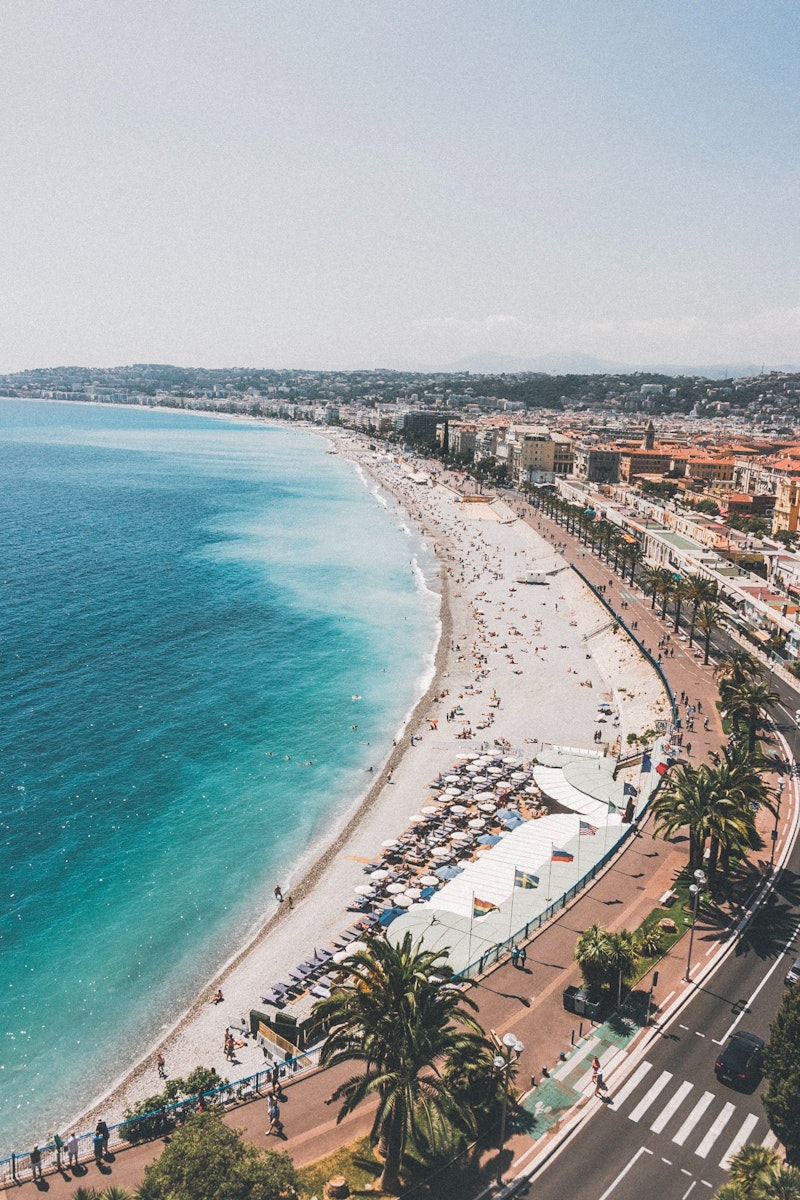 What to do alone in Nice
Safe and welcoming to visitors, Nice is a perfect place to explore by yourself. With its vibrant street life, you need never feel alone while you explore. Drop off your bags at a Nice luggage locker and set out on your solo expedition.

As a French town with an Italian past, you would expect Nice to have great food. And you'd be right. Fresh seafood from the Mediterranean meets Provençal country cooking with Italian flair in this city, and you can experience it all on a Nice food tour. Meet other travelers as you sample the best food Provence has to offer.

Do some shopping — and get some great photos — at Cours Saleya Market. This gorgeous flower market takes place every day in the heart of the city, and it's a great place to pick up fresh food and produce. Make sure you go early for the best selection.

Nice's Old Town is as charming as they come. A maze of narrow alleys surrounded by colorful old buildings, the Old Town is where Nice's Italian heritage is most obvious. With endless cafés and bistros plus interesting stores to visit, you could easily lose a day wandering these charming streets.
The best souvenirs in Nice
Provence is famous for its stunning lavender fields, and lavender is everywhere in Nice. Pick up a bag of dried flowers or some lavender-infused soap from any of the shops in the Old Town for a classic Provençal souvenir. Alternatively, the flower market is also a great place to pick up lavender-related items. Or you can head just a little outside of town to Nicolas Alziari and see the last olive oil mill in Nice. See how the oil is made, and then purchase a bottle or two to take home with you.