Orlando Visitor Guide 2021: Everything you need to know
31 January, 2021
by

Bounce
Orlando in Central Florida is a city that's synonymous with amusement parks. Home to Disney World, a park that is itself more like a city than a regular theme park, Orlando is also the base for Universal Studios, Sea World, Legoland, and others. These parks help draw nearly 70,000,000 tourists per year to Orlando.

However, there's more to the City Beautiful than the House of Mouse and other parks. Orlando is home to many world-famous sports teams and is a center of excellent dining. Also, with nearly limitless sunshine, it's a fantastic place to enjoy outdoor activities. If you find yourself in Orlando with time on your hands, rest assured you won't run out of things to do. And if you look beyond the theme parks, you'll find some hidden gems in this perennially popular city.

A weekend in Orlando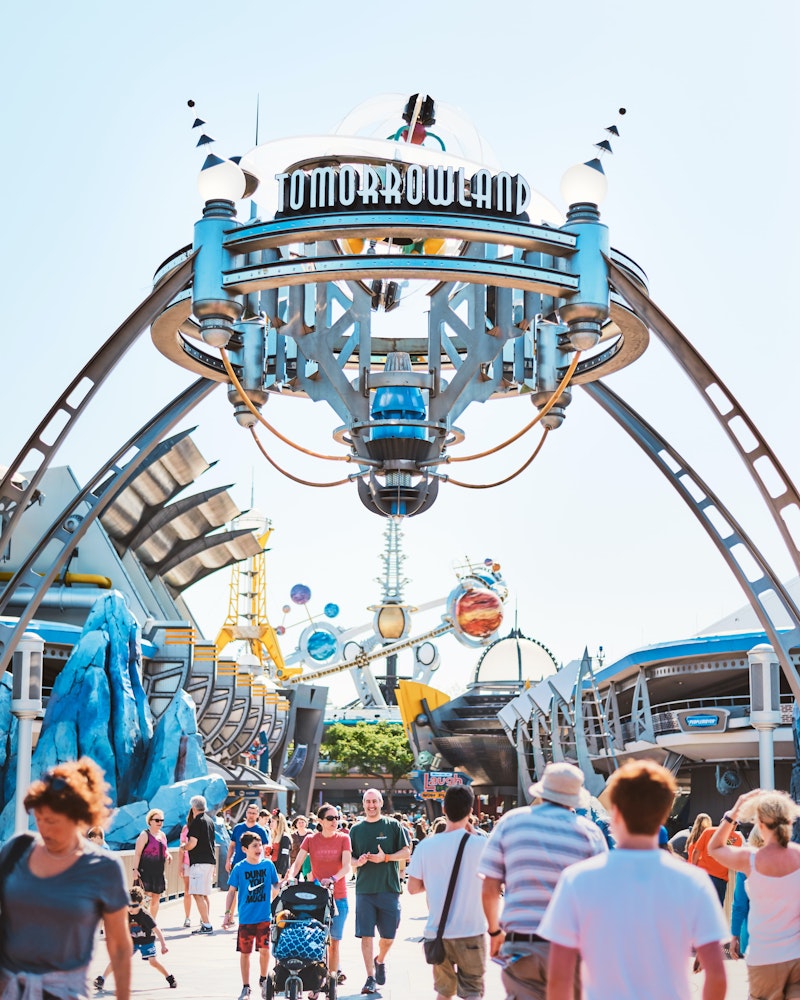 With only a weekend in Orlando, you'll be limited in what you can do. The large theme parks such as Disney World can eat up a weekend all by themselves. However, with only a couple of days to spare, you can see some of what this Florida city has to offer.

Relax like a local on the shores of Lake Baldwin. This lake is where locals come to cool their toes when the Florida weather gets too hot. A playground will keep the kids busy, and a two and a half mile walking trail around the park let you take in the scenery from every angle. Drop off your bags at an Orlando luggage storage locker so you can enjoy your time in the park.

Celebrate the history of space exploration at the John F. Kennedy Space Center. This was the launch point for some of history's most important missions into space, including the Apollo program and the launch of Skylab. The visitor center explains how these missions took place and how they advanced the frontiers of human knowledge of the cosmos.

Explore the central Florida Everglades with an airboat tour. Home to many fascinating species of wildlife, including alligators, the Everglades are a unique natural resource in the United States. An airboat tour lets you encounter this charismatic wildlife safely during a trip to Orlando.
Orlando city lockers
Orlando is a large and sprawling city, and many of the city's top attractions, such as its theme parks, are outside the city proper. To see and do everything you want to do in Orlando, you'll probably need to do some traveling within the town itself. Make things easier by dropping off any unneeded bags at an Orlando bag storage shop first. The less you need to carry with you, the easier your trip will be.

Off the beaten path in Orlando
With so many tourists arriving in the city every year, it seems hard to believe that there are any corners of Orlando that aren't overrun with visitors. However, because most visitors head straight for the theme parks, it's not hard to escape the crowds and see another side to the city.

See the alligator capital of the world at Gatorland. Opened in 1949, this alligator-themed attraction allows you to zipline above a pond full of gators – or even wrestle a few if you're feeling brave. There is also an on-site restaurant and a petting zoo, making this a unique and quirky place to visit.

Ripley's Believe It or Not is a unique museum in Orlando. Even the building itself looks like it's sinking into the ground. Inside, you'll find intriguing exhibits such as shrunken heads and a twenty-five foot Jimi Hendrix mural that's made of more than eight thousand playing cards. Drop off any heavy bags at an Orlando luggage locker to make your visit easier.

See a more natural side of Florida at Wekiwa Springs State Park. Situated along the Wekiwa River, this park offers hiking, biking, swimming, canoeing, and other attractions. The clear water maintains a comfortable temperature of seventy-two degrees year-round, making this a wonderful place to visit and relax.
What to do alone in Orlando
Orlando may be the ultimate family vacation destination, so visiting by yourself can make you feel like the odd person out. But in reality, there's plenty to do in Orlando when you're traveling solo.  There's no need to feel lonely. Dive into some of these activities to enjoy the city all by yourself.

Check out Park Avenue for some of the city's best shopping and dining. With unique boutique stores and interesting bars serving rare craft beers, this is where Orlando comes to enjoy itself. It's a great place to hang out and take in the energetic vibe.

Visit the East End Market for some unique gifts and souvenirs. A variety of vendors sell everything from houseplants to handmade leather goods to printed T-shirts, and you also find lots of places to eat and drink in the market itself.

Take a cooking class at Emeril Lagasse Kitchen House. Whether you're a complete novice or are relatively comfortable in the kitchen, you're bound to learn some new tricks and skills from the talented chefs leading the class. You'll also learn about pairing wine with food and get to enjoy what you make.
The best souvenirs in Orlando
It's hard to imagine any city in the world having a greater selection of souvenirs than Orlando does. Disney alone offers an endless selection of toys, games, and branded items, including the iconic mouse ears. Every theme park has its gift store, and merchandise from Disney, Universal Studios, the Wizarding World of Harry Potter, or Legoland makes a great way to remember your trip. 

But if you're after something a little different, head to the National Aviation Museum and pick up a Blue Angel survival bracelet. The Blue Angels flight squad are based here, and this branded survival bracelet can be used as a tourniquet, shoelace, snare trap, or fishing line. It may be the most practical souvenir you'll ever buy. 

Alternatively, if you're a fan of Spanish cuisine, pick up a paella pan from the Columbia restaurant. The pan comes packed with various Spanish delicacies to make at home. And if you're after something free, head to Sanibel Island, one of the best shelling destinations in the world. You're bound to find beautiful and intriguing shells on this long stretch of beach. Just make sure there are no sea creatures living inside any shells you take.