One of the biggest cities in Japan, Osaka is the perfect place to explore Japanese culture. Less touristed than Tokyo and Kyoto, it's worth visiting for its laid-back vibe and famous hospitality. Some people argue that Osaka has the best food scene in the entire country, including Tokyo. So that might be reason enough to visit by itself. But you'll also find plenty of museums, historic sites, and other amusements to keep you busy in this underrated town. And just outside the city, there's lots more to explore, including the picturesque islands around Honshu. Drop off your bags at an Osaka luggage storage service and see a different side to Japan. With everything Osaka has to offer, you won't run out of things to see and do.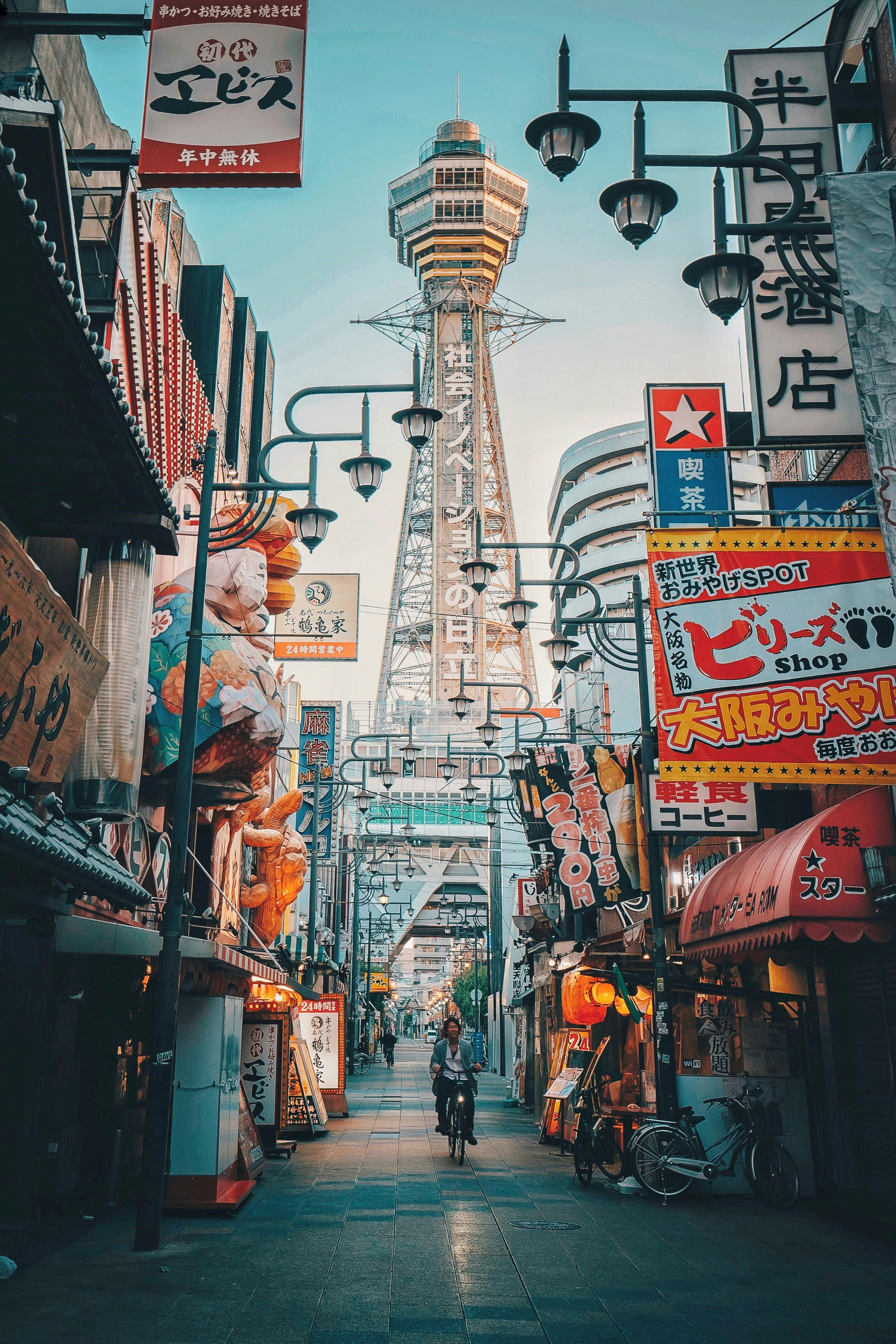 A weekend in Osaka
A weekend in Osaka isn't nearly enough to exhaust the city's potential, but it may be enough to let you see some of the essential sites. In Osaka, ancient Japanese history meets the cutting edge of modernity, so no matter what you're into, you can probably find it here.

Enjoy the view at the Umeda Sky Building. One of the city's chief landmarks, this 567-foot tall skyscraper has an observation platform on the 39th floor and even a floating garden.

Explore history at Osaka Castle. Although the castle dates back to 1583, the current structure was built in 1931 to replicate the former castle's look. While not completely authentic, it is a great place to learn more about the history of the region.

See one of the oldest Shinto shrines in Japan at Sumiyoshi. The shrine dates back over 1800 years, and the gorgeous gardens exude tranquility and beauty.
Osaka lockers
Like all Japan's major cities, Osaka is a big and bustling place. With so much to see and do, it can sometimes feel overwhelming. You can make things easier on yourself by dropping off any unneeded bags at a suitcase storage in Osaka. The lighter you travel, the more fun you'll have on your Japanese trip.

Off the beaten path in Osaka
Osaka is a city that doesn't shy away from the quirky. Away from the main attractions, you'll soon find some unique things to do in this appealing town. Leave your bags behind at an Osaka luggage storage locker and delve into the weirder side of the city.

A pottery museum may not sound like everyone's idea of a good time. What sets Maishima Pottery Museum apart is its interactive nature. As well as learning more about Osaka's ceramic art, you can make your own pottery here and fire it in the kiln. It's the perfect souvenir of your trip to the city.

Peace Osaka is a unique monument to peace. This moving tribute to those who have died in conflicts around the world is a sobering place to visit, but it points to a brighter future without violence.

Instant Ramen noodles are one of Japan's most famous exports. Explore this popular food at the Momofuku Ando Instant Ramen Museum. See a giant replica of a cup of noodles, sample different flavors, and even make your own noodles in an interactive workshop at this unique attraction.
What to do alone in Osaka
Like all of Japan, Osaka is an incredibly safe city. Plus, its reputation for a more laid-back and friendly atmosphere than you'll find in Tokyo makes it the ideal city to visit on a solo trip. Drop off your unneeded bags at an Osaka bag storage and enjoy some of these attractions.

Spoil yourself at Spa World. This giant complex is home to a range of spas and pools where you can swim, get a massage, or pamper yourself with all kinds of beauty treatments. It's the perfect place to unwind on your trip.

See the longest shopping street in Japan at Tenjinbashi-suji. You can find just about anything on this street that stretches for over a mile, making it the perfect place to shop for souvenirs and enjoy the city's lively atmosphere.

Osaka is known for its food scene, and a food tour is the perfect way to explore what the city has to offer. Join a tour with other travelers and share the incredible food of the city, such as battera sushi, okonomiyaki pancakes, and other mouthwatering treats.
The best souvenirs in Osaka
Baton d'Or is one of Osaka's most famous sweet treats. These narrow sticks of sweet dough come in a variety of flavors. Similar to the better-known Pocky, Baton d'Or are unique to Osaka and make the perfect take- away treat. For another tasty memento, visit Hyogetsudo and pick up one of their petite banana cakes. This confection of custard cream and bananas melts in your mouth. Or if you want to replicate one of Osaka's most popular street foods yourself at home, get a takoyaki maker. These octopus-flavored dough balls are ubiquitous in the city, and will make a truly unique appetizer at your next dinner party.