Oslo Visitor Guide 2021: Everything you need to know
12 February, 2021
by

Bounce
The Norwegian capital Oslo is among the most popular places to visit in Scandinavia. Sat upon a serene fjord and surrounded by lush forests, Oslo is perfect for travelers looking to mix nature and modernity. And with a Viking history dating back nearly 1,000 years, there's plenty of secrets to uncover during your visit to Oslo.

Oslo is one of the most modern and forward-thinking cities in Europe and is often considered one of the best cities to live in on the planet. Planning a visit? Leave your luggage at an Oslo suitcase storage service operated by Bounce so that you can make the most of your time in the Norwegian capital. 

A weekend in Oslo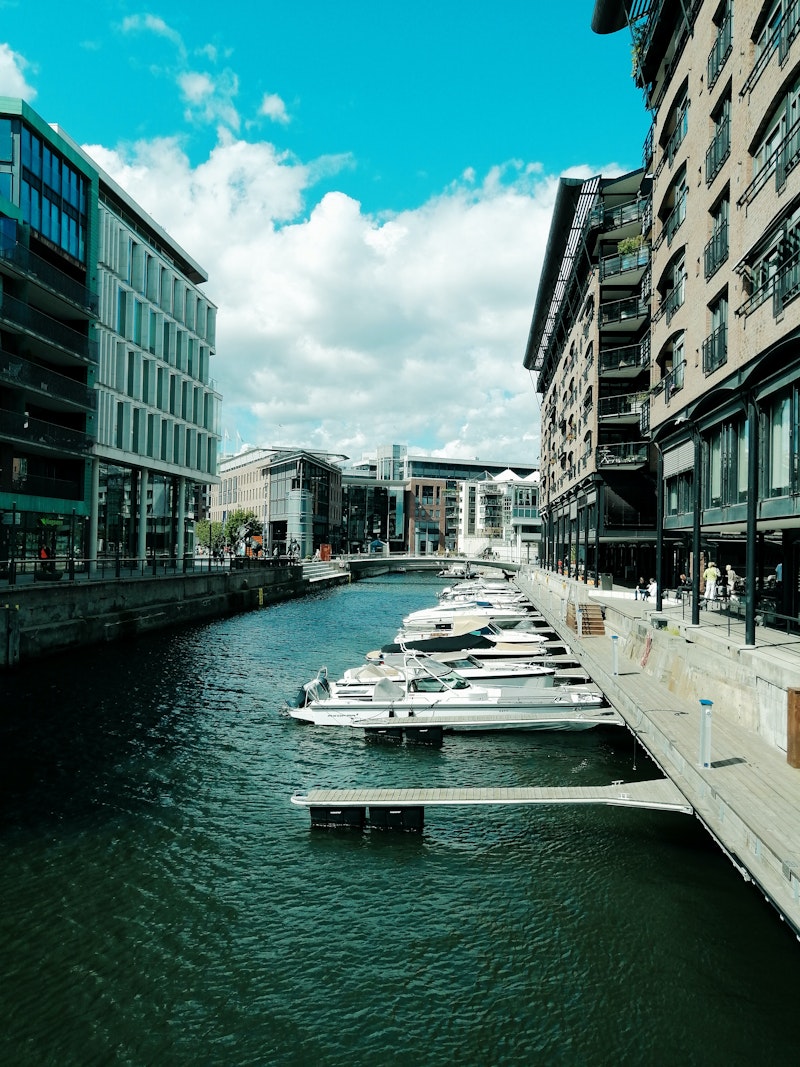 A wonderful weekend away in Oslo is the perfect way to recharge your batteries. From unique Viking museums to sublime natural wonders, Oslo offers much more than meets the eye. Drop your bags at an Oslo luggage storage service, and add some of these top attractions to your weekend itinerary. 

Set sail at the Viking Ship Museum. Operated by the University of Oslo, the Viking Ship Museum is home to three original Viking burial ships found at archeological sites across Norway. These ships are considered the best-preserved Viking burial ships in the world. 

Catch a show at the Oslo Opera House. A symbol of Oslo's modern architecture, the Oslo Opera House is one of the most recognizable buildings in the city. Before enjoying a ballet or operatic performance, step up onto the roof and enjoy panoramic views of Oslo's skyline. 

Take a tour of Akershus Fortress. Constructed in the late 13th century, Akershus Fortress is one of Oslo's oldest buildings and has been used as a Royal residence, a military base, and a prison. 

Feed your inner foodie at one of the world-class restaurants in Oslo. The Norwegian capital is known for its world-class eateries, and top picks include Grand Cafe, Syverkiosken, and Maaemo. 
Oslo lockers
Oslo is a pristine, walkable city with a very low crime rate, making it perfect for touring by foot. However, many of the city's best attractions prohibit large bags, so you may want to find some place to stow your stuff before seeing the city. Bounce provides the best luggage storage services in Oslo, where you can unburden yourself of your heavy belongings before taking a tour of Oslo's best attractions. Book online via the Bounce app today, and see if you can find the perfect Oslo storage lockers to suit you!

Off the beaten path in Oslo
Oslo is a green city, with tons of parks and wilderness areas to explore in and around the city. If you're sick of the busy streets and looking to escape the crowds, consider one of these excursions off the beaten path. 

Frogner Park is a superb way to relax and enjoy some art simultaneously. Oslo's most popular park includes the Vigeland Sculpture Park, which boasts around 200 statues by 18th and 19th-century sculptor Gustav Vigeland. Enjoy a picnic, and then take a tour of these incredible statues. 

Soak up some sun at Sognsvann. This lake is a popular spot for a variety of watersports, including boating and fishing. There are also a few bathing spots where you can sunbathe and take a refreshing dip. 

Uncover the hidden gem that is the Gol Stave Church. Located at The Norwegian Museum of Cultural History, this church is the museum's top attraction. It's a re-creation of a 13th-century traditional church constructed entirely of wood, with intricate carvings and original 17th-century paintings.
What to do alone in Oslo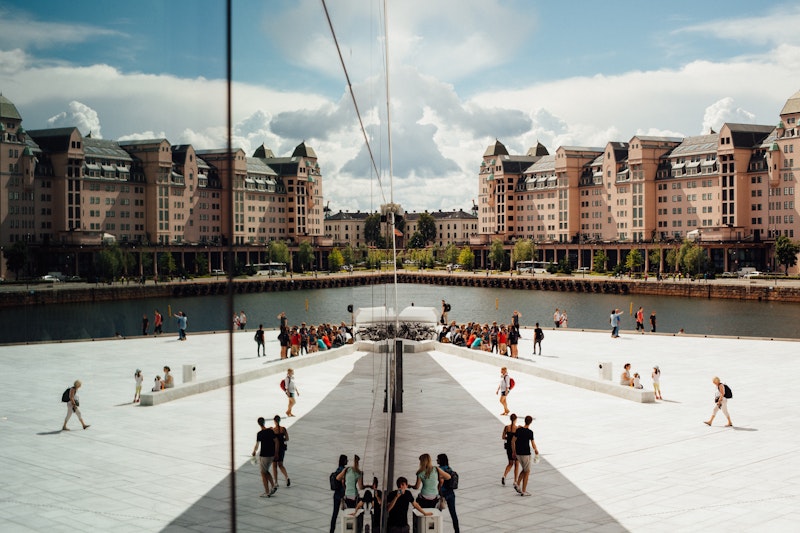 Oslo boasts a plethora of activities, and you're sure to find something fun to do whether you're traveling with family, friends, or by yourself. If you're looking to kill time between business meetings or just planning a solo adventure in Scandinavia, you won't be short of options. Keep your bags safe by storing them at an Oslo luggage locker and then head to one of the best attractions for lonesome travelers.

Learn about the life of one of Norway's most famous artists at the Munch Museum. One of art's most influential figures, the Munch Museum holds dozens of works by Edvard Munch, including one of the world's most famous paintings, The Scream. 

See how royalty lives at The Royal Palace. The King and Queen of Norway's residence is open for tours, where visitors can see several lavish rooms, including the King Haakon Suite, the Banquet Hall, and the Ballroom. 

Shop til you drop at Byporten Shopping. Located next to Oslo Central Station, this modern shopping center is home to around 60 shops, including prominent Norwegian stores like Høyer Woman, Grændsens Skotøimagazin, and Mikkelsen.
The best souvenirs in Oslo
Fancy a Scandinavian souvenir to remember your time in Oslo? You'll find many unique nicknacks in Oslo that you can bring home to remember your trip. A classic Norwegian troll figurine will intrigue friends and family, and a rosemaling-painted spoon or cup is sure to look great on your mantle. Another classic souvenir is a Norwegian knitted sweater to keep you warm during the winter. If you'd prefer to bring back some edibles, pick up some Christmassy rosette cookies or one of Oslo's strangest delicacies, Norwegian brown cheese.