Queenstown Visitor Guide 2021: Everything you need to know
22 February, 2021
by

Bounce
Queenstown, New Zealand is known as the 'adventure capital of the world' and it certainly has earned the title. With a range of activities including bungee jumping, jet boating, white water rafting, and paragliding, there's no shortage of ways to get your adrenaline pumping. While many people flock to the destination for the action, the town is so much more than that. It's a charming place nestled between mountains and overlooking the lake. Offering a relaxed ambiance, stunning views, excellent food, and close proximity to several excellent ski slopes, there really is something for everyone in Queenstown.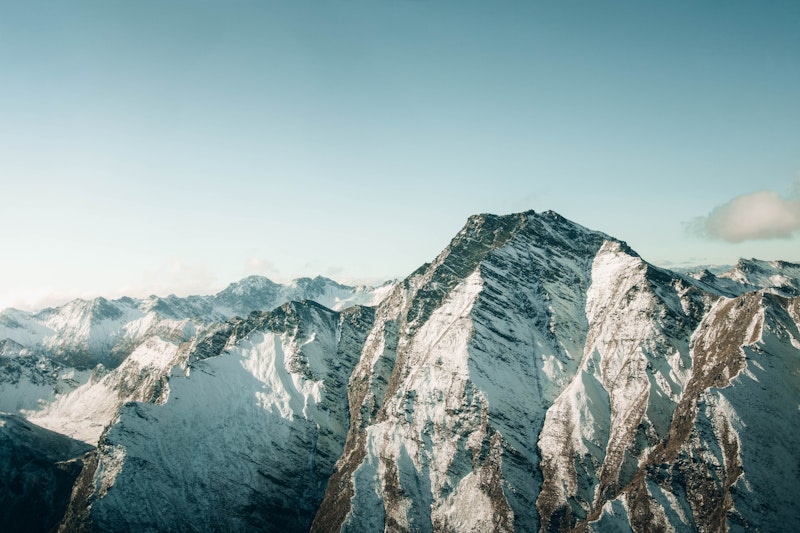 A weekend in Queenstown
If you ever have the opportunity to spend a weekend in Queenstown, take it. The town is beautiful and has plenty of attractions to keep you entertained. To ensure you don't waste a second, make the most of local facilities like a luggage storage service in Queenstown. You'll be able to hit the charming streets straight away, even if you're facing a late check-in.

To ensure you don't miss the top sights during your short getaway, add these attractions to your itinerary.

Bob's Peak and Skyline Gondola - For the best views of Queenstown, head to Bob's Peak. You can get there on the Skyline Gondola and will be rewarded with unbeatable panoramic views. You can even add to the fun with a ride on the luge track.

Lake Wakatipu - It's impossible to drive into Queenstown without noticing the spectacular beauty of Lake Wakatipu. While there are plenty of places to admire the views, the lake will be calling so get out and go for a walk or cycle around its edge.

Bungee jumping - Travelers from all over the world head to Queenstown to tackle the adrenaline-pumping bungee jumps, so if you have the nerve you might want to give it a go. You'll be rewarded with views over the valley.
Queenstown Lockers
Queenstown is no stranger to tourists and is well designed to cater to visitors. This includes luggage storage lockers in Queenstown, which will take care of your bags when you don't want to. Say you arrive in town only to be faced with a late check-in, or perhaps you have an early check-in but a late flight. You won't want to waste time in Queenstown, so drop your bags at Bounce and head out to explore. 

Off the beaten path in Queenstown
Queenstown is filled with tourist attractions, and trust us when we say there's plenty of them. While there's nothing wrong with these sites and activities, there are some off-the-beaten-path activities that will show you a different side to this great town. 

Perky's Floating Bar - Looking for a happy hour with a difference? Head to Perky's Floating Bar. You can enjoy the lake views while sipping on cheap drinks.

Photo Safari - Whether you are a beginner photographer or a total pro, this photo safari will ensure you get some great shots of Queenstown. The tour takes you to some of the best-hidden photo spots so you can take home some special memories.

Central Otago Arts Trail - Venture a little out of town by following the Central Otago Arts Trail. You'll be rewarded with the work of local creatives, while also getting to see some of the beautiful New Zealand countryside.
What to do alone in Queenstown
Queenstown is a great destination for solo travelers as it offers many activities to do alone, as well as unlimited opportunities to meet new friends. The town is easy to get around and you can store suitcases in Queenstown at a luggage storage facility if you have nobody to watch your things. 

Whether you're looking to join a group or enjoy the scenery on your own, here are some great ideas for solo travelers. 

Jetboating - This epic adventure is not to be missed. Race down the river in a jetboat, narrowly missing the towering cliffs of the valley that are located on either side. The surroundings are stunning and it will be sure to get your heart racing.

Skiing/snowboarding - Queenstown is a premier ski destination, with a range of mountains in the area to choose from. Simply jump on a bus and head up to enjoy the powder.

Arrowtown - This quaint town will transport you back to a past era. Take a wander down the main street, enjoy the historic stores, and even stroll down to the river. 
The best souvenirs in Queenstown
There's a range of classic tourist shops scattered through Queenstown offering things like tea towels, key chains, and caps. If you are looking for gifts or something for yourself, try DF souvenirs in Queenstown Mall, or Aotea Gifts or Mary Sheep Souvenirs on Beach Street. 

For something a little different, you could pick up some Maori artwork from the stalls alongside the lake, or some artwork from Silver Fern Gallery.