Rome Visitor Guide 2021: Everything you need to know
20 January, 2021
by

Bounce
With its intriguing history and an array of attractions for all ages, the Italian capital is an idyllic vacation destination. Sat on the River Tiber, Rome offers everything from remarkable monuments to chic shopping destinations to fascinating museums. 

When in Rome, do as the Romans do and explore the Colosseum, peruse the Pantheon, and stroll through the Forum. Whether you're in Roma for the day or for several weeks, you won't be short of excellent excursions to enjoy. This 2,500-year-old city still has plenty of secrets for intrepid adventures to discover. Book a spot at a Bounce storage locker in Rome, and get ready to explore this magical capital city.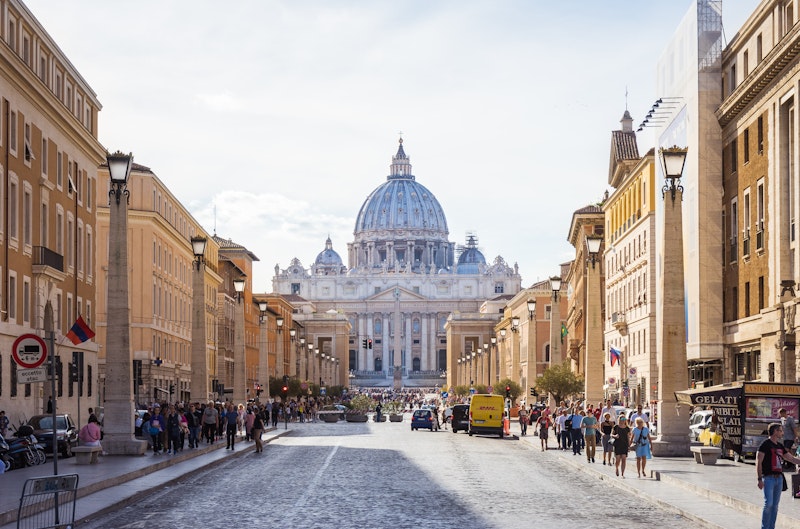 A weekend in Rome
Jet setters planning a weekend away in The Eternal City will want to carefully plan their itinerary, with several world-famous attractions worth visiting. Maximize your time by stowing your belongings at a Rome luggage storage service and then swing by some of Rome's best sights.

Marvel at the famed Colosseum. Considered one of the "7 Wonders of the World", the Colosseum hosted gladiator fights and mock battles for over 50,000 Roman spectators.

 Sample delicious Italian delicacies at one of the dozens of classic eateries across Rome. Popular choices in the city include Pierluigi, Armando al Pantheon, and Ristoro Della Salute.

Delve into Roman history at the Pantheon. The best-preserved Roman structure in the world, the Pantheon dates back to the 2nd century and a spectacular unsupported dome roof.

Take a tour of St. Peter's Basilica. Located in Vatican City, St. Peter's Basilica is the biggest church in the world and boasts breathtaking religious iconography, including grand works by Michelangelo. 
Rome lockers
Rome is called the "City of Seven Hills" for a reason, with this sprawling, hilly metropolis being tiresome to traverse on foot. Be free to explore Rome's best attractions and landmarks without your heavy belongings by booking a Rome storage locker. Bounce has several conveniently located storage facilities across Rome, where you can unburden yourself of your suitcases before touring the city.

Off the beaten path in Rome
With millions of tourists every year, Rome can get a little crowded. If you get sick of the hectic streets, there are plenty of lesser-known attractions and green spaces around Rome where you can get some peace and quiet. Here are a few of the best places to get some respite from Rome. 

Enjoy scenic views of Rome from the Giardino Degli Aranci. Perched atop Aventine Hill, this 2-acre park features picturesque orange trees and stunning vistas across Rome's cityscape.

Laze around at Lake Albano. Take a 40-minute train ride from Rome's Termini station to this postcard-perfect spot for water sports or lakeside sunbathing.

Escape the city at the State Nature Reserve of Castelporziano. Situated about 15 miles southwest of Rome's center, this reserve covers around 15,000 acres of grasslands, woodlands, and coastal dunes encircling an ornate palace.
What to alone in Rome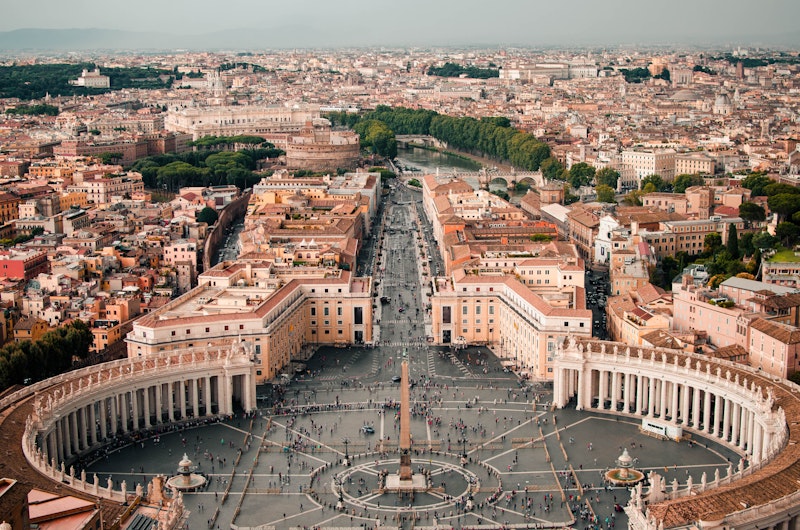 If you're backpacking alone across Europe or happen to find yourself on business in the Italian capital, you might be wondering what the best activities are for solo sightseers. After dropping your bags off at a Rome luggage locker, check out some of these exciting attractions.

Toss a coin in Trevi Fountain. This revered 18th-century fountain is among Rome's most famous sights. Legend has it anybody who throws a coin in the fountain will always return to Rome. Just make sure you throw with your right hand over your left shoulder!

Peruse the collection at the Borghese Gallery and Museum. Considered one of the best art museums in Rome, the Borghese Gallery features a plethora of classical artworks by the likes of Titian and Caravaggio.

Browse the latest Italian fashion along Via Condotti. Considered one of Rome's main shopping streets, Via Condotti boasts dozens of high-fashion boutiques, including Gucci, Dolce & Gabbana, and Armani.

Step back in time at the Roman Forum. These ruins date back around 2,500 years and were the center of Ancient Rome. Like the Senate House and the Temple of Saturn, many of Ancient Rome's most significant landmarks were in the Forum. 
The best souvenirs in Rome
As a popular tourist city, you'll find plenty of places you can pick up a memento of your trip to The Eternal City. The MercatoMonti Urban Market is excellent if you're looking to buy some jewelry or vintage Italian clothing. Simultaneously, the Porta Portese Flea Market is great for picking up an inexpensive antique or nicknack to remember your travels. 

If you'll miss the food and drink in Rome more than anything, stop off at Castroni and order a case of fine wine or some classic Italian coffee. There are some great places to pick up panoramic pictures of this beautiful city, such as Trevimage just across from Trevi Fountain.