San Diego Visitor Guide 2021: Everything you need to know
26 January, 2021
by

Bounce
Positioned just across the Mexican border on the southern edge of California is the vibrant city of San Diego. With endless sunshine, world-class attractions for families, and fascinating cultural sights, you won't be disappointed during a trip to America's Finest City.

San Diego is historically significant as it was the first location inhabited by Europeans on the American West Coast. Explorer Juan Rodríguez Cabrillo claimed the area for Spain in the mid 16th century and was originally part of the Mexican Empire. San Diego became part of the U.S. in the mid 19th century in the wake of the Mexican-American War. 

Now California's second city, San Diego draws visitors from across the world looking to soak up some sun and experience the Golden State. Swing by a San Diego luggage locker with Bounce and take a tour of this gorgeous city.

A weekend in San Diego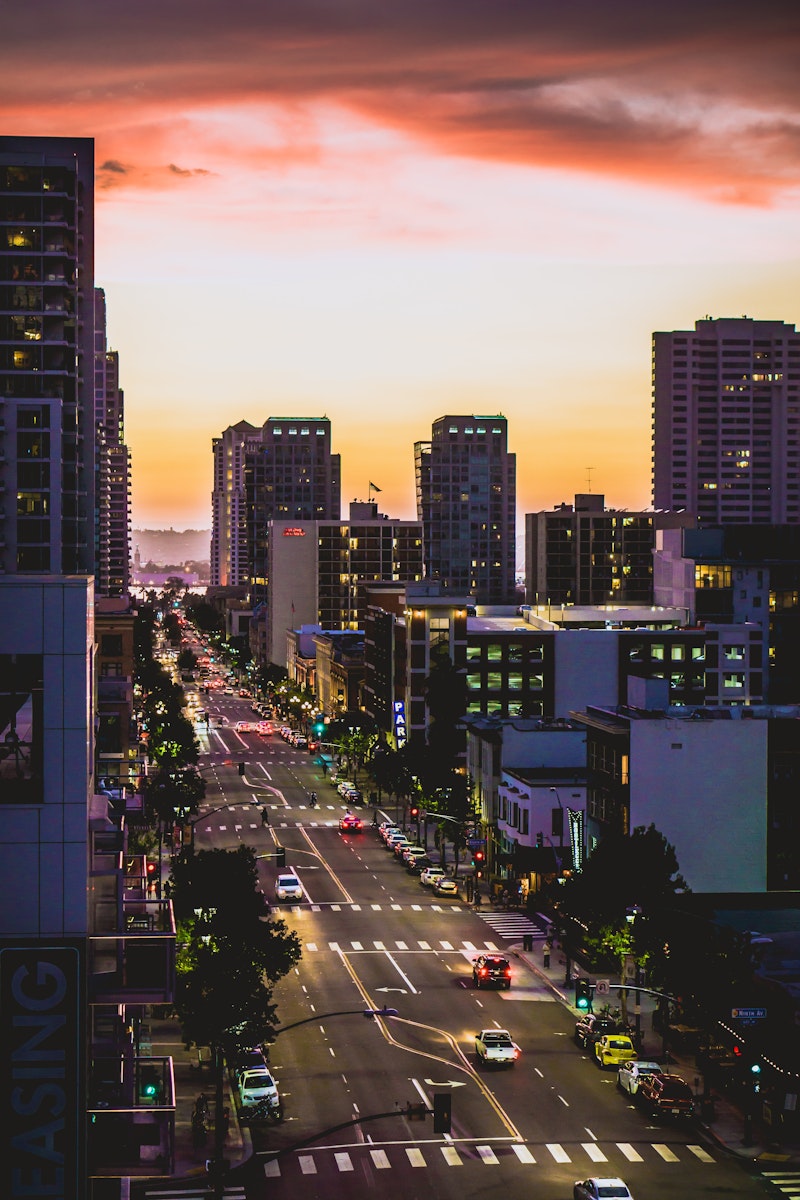 Spending a weekend in San Diego is sure to create some great memories. Ideal for both families and solo adventurers, San Diego provides an excellent variety of activities. 

Discover exotic animals at the San Diego Zoo. The most popular zoo in the U.S., the San Diego Zoo boasts roughly 800 animal species, including harpy eagles, polar bears, and jaguars.

Tour the historic U.S.S. Midway. A decommissioned aircraft carrier, the Midway served in the U.S. Navy for over 45 years. Visitors can climb aboard this vast vessel and learn about its inner working and Cold War history.

Get your adrenaline pumping at Belmont Park. This beachfront amusement park has been a family favorite since 1925. It features the Giant Dipper, a wooden roller coaster dating back to the park's opening, which is listed on the National Register of Historic Places.

Soak up some sun at La Jolla Cove. One of San Diego's best swimming spots, these crystal clear waters are perfect for scuba diving and snorkeling. 
San Diego lockers
San Diego is one of the U.S.'s most walkable cities; however, you probably won't want to lug anything around the city with the sun beating down. Bounce provides the best luggage storage services in San Diego, where you can securely stow your stuff while making the most of your San Diego adventure. Download the Bounce app and find a convenient San Diego luggage storage service perfect for your vacation. 

Off the beaten path in San Diego
San Diego is superb for getting some peace and quiet away from big crowds. From expansive local parks to hidden gem attractions, San Diego has it all. Drop your bags off at a luggage locker in San Diego, and step off the beaten path at these excursions.

Relax for the day at Balboa Park. Covering around 1,200 acres, Balboa Park is one of the oldest public parks in the country. The park contains several themed gardens, including Japanese and Australian displays, and is perfect for a picnic in the sunshine.

Plan a hike through Torrey Pines State Reserve. A 1,500 acre stretch of undeveloped California coastline, Torrey Pines State Reserve is popular with birdwatchers, and annual whale migrations can sometimes be seen from the clifftops. 

Enjoy sublime city views from atop Cowles Mountain. Standing at around 1,592 feet tall, Cowles Mountain is the highest point in the city. The trek up can be challenging but provides some of the best views of San Diego's skyline.
What to do alone in San Diego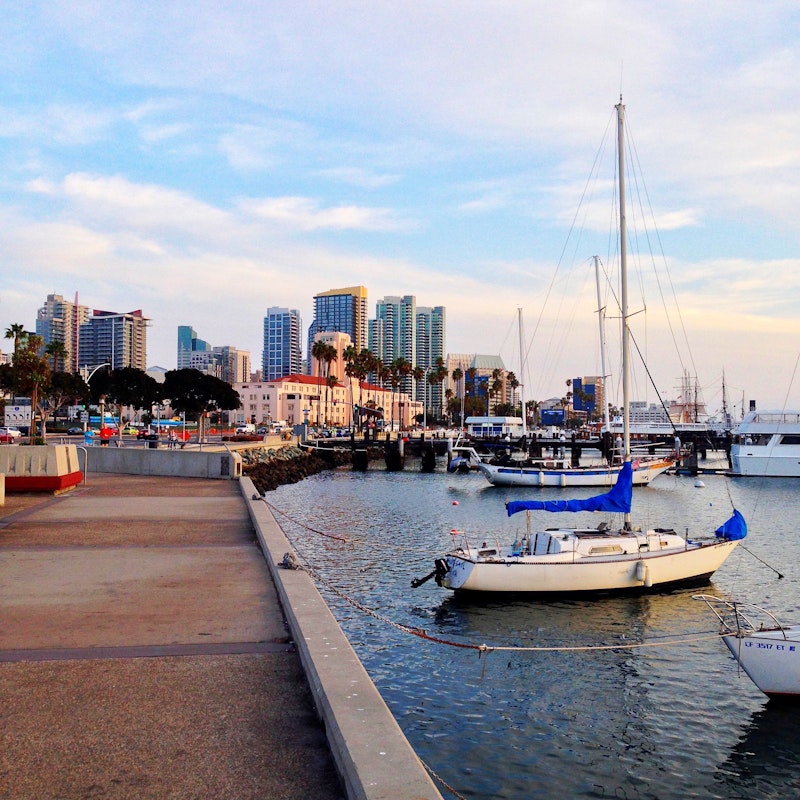 If you're in San Diego on business or just looking to kill some time on a layover, it can be tricky to work out the best activities for lone travelers. Luckily, San Diego has an array of museums and historic sights to visit, which are well-suited to solo sightseers. Keep your bags safe by checking in at a San Diego luggage locker, and add these activities to your individual itinerary. 

The San Diego Museum of Art is an excellent excursion to take alone. Kill a few hours touring the museum's collection, with items dating back to 3,000 B.C. You'll find works by many famous artists on display here, including Henri Matisse, Rene Magritte, and Georgia O'Keefe.

Take to the skies at the San Diego Air & Space Museum. This museum is home to dozens of historic air and spacecraft, such as the Apollo 9 Command Module and a reproduction of the 1902 Wright Glider. 

Step back in time at the Old Town San Diego State Historic Park. Situated in San Diego's Old Town, this state historic park features several original buildings dating back as far as 1820.
The best souvenirs in San Diego
You'll no doubt miss the endless sunshine San Diego has to offer, so why not pick a memento from your travels? There are several excellent souvenirs you can pick up around the city which make great keepsakes and presents. San Diego doesn't have much in the way of iconic cuisine, but they are known to produce some mouthwatering chocolate treats. San Diego is also a seaside town with an artsy population. As a result, you might want to consider picking up a nautical painting of the area to remember your experiences in America's Finest City.