Santa Barbara Visitor Guide 2021: Everything you need to know
4 February, 2021
by

Bounce
For people around the world, California — especially the Pacific Coast — represents a kind of American ideal. Made famous through thousands of Hollywood productions, it's no wonder California receives millions of visitors every year. But away from the vast cities of Los Angeles and San Francisco, there are dozens of smaller towns that are worth exploring to enjoy California's incredible scenery and fascinating culture.

Santa Barbara is most definitely one of those places. This small city of around 100,000 people is a resort town that's geared toward tourism. With some of the best weather anywhere in the United States and a location on the glittering ocean, Santa Barbara is known as a great place to swim, surf, and enjoy the California coast. Further inland, you'll find a wealth of stunning state parks and even a national forest. So whatever you look for in a vacation, chances are good you'll find it here.

A weekend in Santa Barbara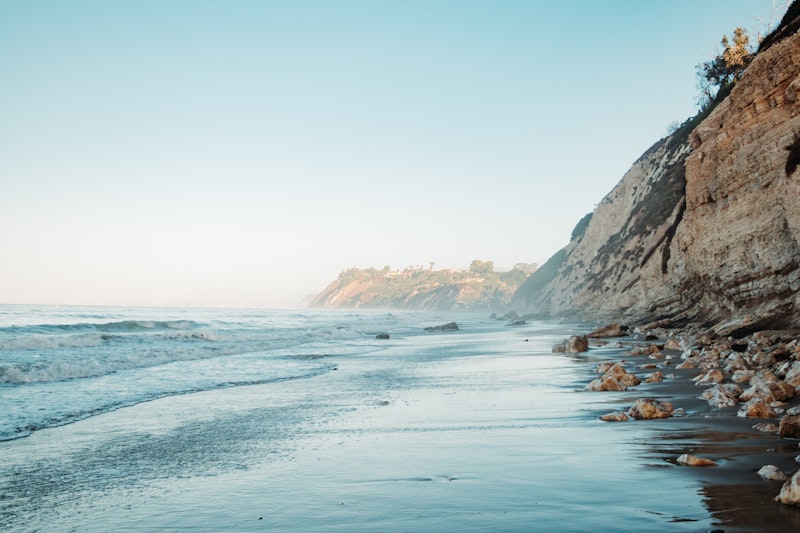 A weekend in Santa Barbara is enough to get a sense of what the town has to offer. Thanks to the reliably excellent weather, you should be able to enjoy outdoor activities no matter when you visit. Drop off your heavy bags at a Santa Barbara suitcase storage and enjoy California for yourself.

Santa Barbara was started as a mission, and you can still see traces of this history in the heart of the city. The old mission dates back to the eighteenth century and feels like a trip back in time. The on-site museum will explain more about the history of this fascinating building.

Check out Stearns Wharf to soak up the atmosphere of the town. You can buy fresh seafood right off the fishing boats or enjoy wine tasting and shopping along the pier. The wharf is one of Santa Barbara's top places to visit from out of town, so it may be a good idea to arrive early.

Head to the beach at Arroyo Burro Beach County Park. Just outside the center of town, this protected area offers a glimpse of the more natural side of California. Take a stroll along the beach under impressive sandstone cliffs or dip a toe in the water to cool off on a summer's day.
Santa Barbara lockers
Santa Barbara has a lot to offer, whether you're looking for a vacation in nature, lazy days at the beach, or enjoying wine and art in the city's many galleries and restaurants. You'll enjoy your trip far more if you don't carry more than you need to. Drop off extra bags at a Santa Barbara luggage storage service so you can see more of the city without being weighed down.

Off the beaten path in Santa Barbara
Santa Barbara is the kind of town that attracts artists and eccentrics. So it's no wonder that away from the more popular attractions in the city, you'll find some unique places to visit. Drop off your bags at a Santa Barbara suitcase storage and leave the crowds behind as you dive deeper into the attractions of the town.

Founded by opera singer Ganna Walska, Lotusland is a stunning botanic garden well worth visiting. You'll find a cactus garden, exotic plants, and a butterfly garden, all of which can be visited on a guided tour. Reservations are required, which means that the tours are never crowded, and you'll learn more about the history of this unique garden created by one woman's love of plants.

Visit Chumash Painted Cave State Historic Park for a glimpse into a vanished past. This small cave outside Santa Barbara is famous for its cave paintings made by the Chumash people. While it's not certain how old the paintings are, it's believed they date back to the 1600s at least.

Take a completely unnecessary boat ride on Lil' Toot. Anyone can easily walk from Stearns Wharf to Santa Barbara Harbor, but why walk when you can take a boat? This bright yellow smiling boat blows bubbles from its smokestack and is always a hit with kids.
What to do alone in Santa Barbara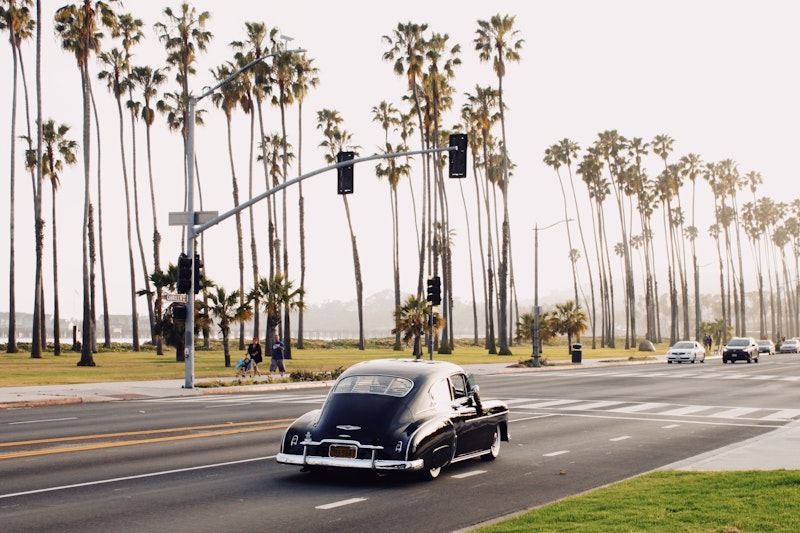 Santa Barbara is unabashedly a tourist town. As such, it's a great place to visit by yourself. The city is safe and the locals are used to welcoming visitors from all over the world. Whether you're visiting on business or for solo vacation, you won't lack things to keep you busy here.

Explore Santa Barbara Museum of Art. While this small town can't compete with the cultural highlights of a big city, this popular art museum is a great place to get some culture on your trip. Focusing on Impressionism and local California artists, the museum is a great place to spend a few hours getting in touch with the cultural life of this charming town.

Santa Barbara Natural History Museum is a winner with kids and adults alike. Take a wander through the exhibits and appreciate the wonders of the natural world in this compact but interesting institution. Large bags aren't allowed, so drop off any unneeded luggage at a luggage storage locker in Santa Barbara before you visit.

Santa Barbara is located close to some of California's famed wine country. Set out on a wine tour to visit some of the area's most notable vineyards. You'll have plenty of opportunities to sample their product and learn more about California's world-famous wine industry. It's also a great way to meet other travelers and hang out together in a relaxed environment.
The best souvenirs in Santa Barbara
Saltwater taffy is a popular souvenir of the California coast, and you'll find a huge selection at Mother Stearns Candy Company on Stearns Wharf. Or for something more adult, a bottle of local California wine can make for a great souvenir of a Santa Barbara trip. However, if you're after something more unique, head down to the waterfront on Sunday and visit Santa Barbara Arts and Crafts Show. A painting by a local artist will make a unique souvenir of the city and is something you'll treasure forever.