Seoul Visitor Guide 2021: Everything you need to know
4 March, 2021
by

Bounce
The capital of South Korea, Seoul is one of the world's great cities. It's also one of the world's biggest, with almost half the population of the country living within the greater metropolitan area. This huge population and Korea's relentless drive to be at the cutting edge of technology makes Seoul a fascinating place to visit.

That's not to say that Seoul doesn't have a proud history, because it does. And perhaps surprisingly for a city its size, it also offers some places where you can get away from the crowds, including Bukhansan National Park, which lies within the city limits. As a result, no matter what kind of trip you are looking to enjoy, you'll be able to do it in Seoul. Drop off your unneeded bags at a suitcase storage in Seoul and get ready for an unforgettable experience.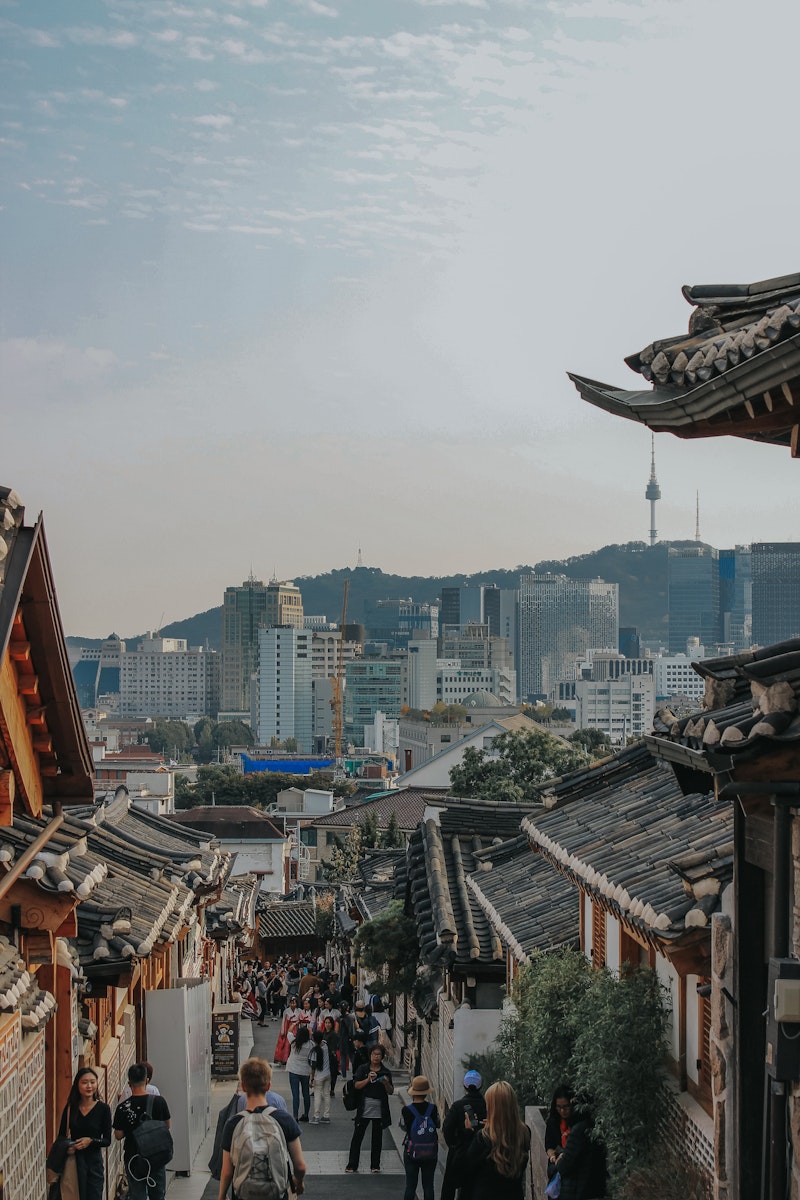 A weekend in Seoul
A weekend in Seoul can never be enough to experience everything the city has to offer. For that matter, a lifetime might not be enough either. But Seoul has such a diversity of attractions to offer that in only a couple of days, you can see a wide variety of historical sites, fascinating cultural institutions, and a vision of the future. Leave the bags behind at a Seoul luggage locker and dive right in.

Dongdaemun Design Plaza, also known as DDP, is worth visiting just for its appearance. These futuristic buildings look like landed UFOs, especially when lit up at night. Inside, you'll find a cultural hub that includes Korea's largest fashion district, an art gallery, a shopping center, and even a rooftop park.

Gyeongbokgung Palace is the biggest of Seoul's five Grand Palaces. Built in 1395, this stunning building is a great place to explore the history of Korea in the place that was once home to the country's royal family.

Take in the view from the N Seoul Tower. This almost 800-foot tall tower sits on top of a mountain, offering stunning views over the city and the surrounding countryside. There's also a restaurant and an observatory located in the tower.
Seoul lockers
Seoul is a city that rewards exploration, whether it's your first visit or your thousandth. This vibrant city is always changing, and so even locals constantly find something new to explore. But it can be overwhelming. Make things easier on yourself by dropping off your bags at a Seoul suitcase storage. Traveling light is the best way to enjoy your trip to this fascinating city.

Off the beaten path in Seoul
With such a massive population, it may seem hard to believe that there is any corner of Seoul that remains undiscovered. But if you're looking to escape the crowds, there are a few places worth visiting that most tourists never make it to. Leave your bags behind at a Seoul luggage locker and enjoy some of these hidden gems.

Bukhansan National Park is far from unknown. In fact, it's one of the most popular attractions in the city. But with 30 square miles of wilderness to visit, this is still a place where you can find a little space for yourself. Marvel at the soaring granite peaks of the park and discover hiking trails that take you past waterfalls, forests, and stunning gorges.

See a darker side of Korean history at Seodaemun Prison. This prison became famous during the Japanese occupation of Korea in the first half of the twentieth century. Some important figures in the Korean independence movement were imprisoned and even killed here. Although it can be a grim place to visit, it's a fascinating insight into the troubled history of the country.

See what was once the tallest skyscraper outside North America at the 63 Building. This reflective building's gold exterior is as striking today as it was when it was built in the 1980s for the Seoul Olympics. The building contains an aquarium, a convention center, and many stores. Best of all, you can ride the elevator to the sixtieth floor to enjoy the view and the world's highest art gallery.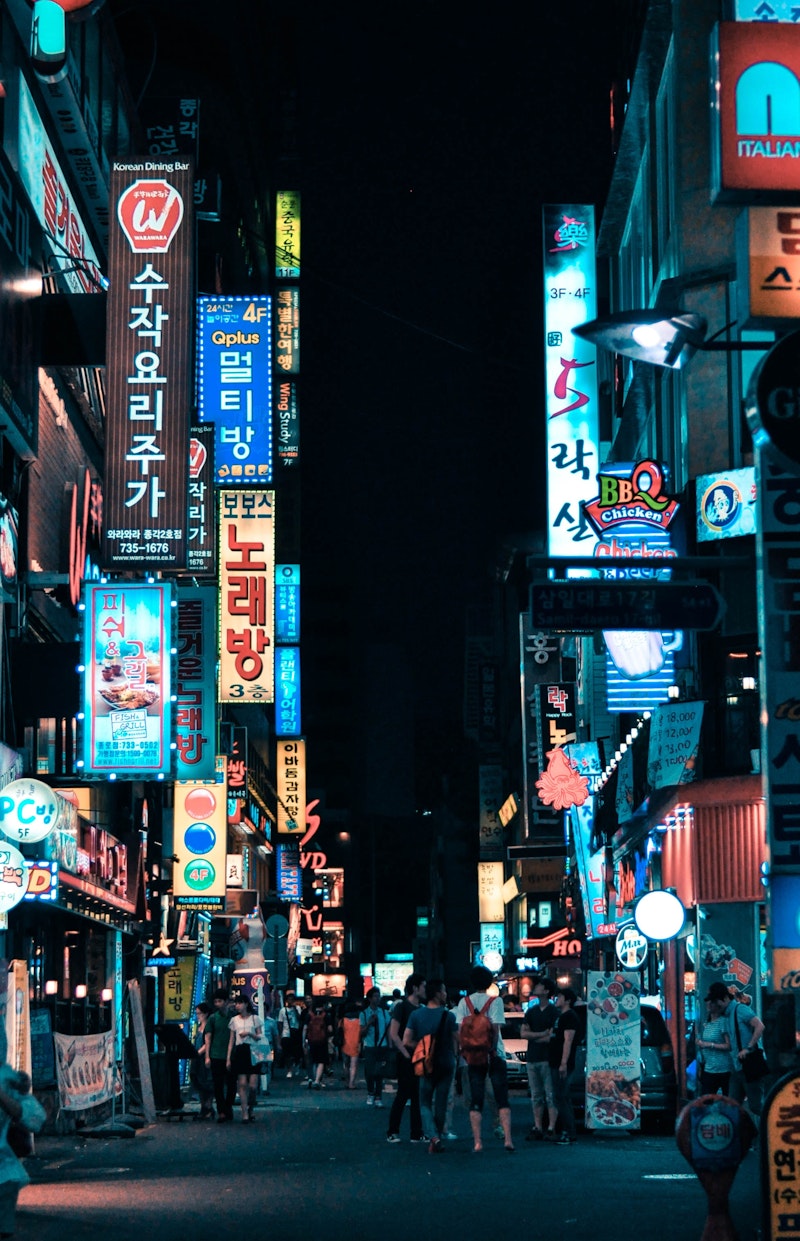 What to do alone in Seoul
Seoul is a fantastic place to visit by yourself. Traveling alone makes it easy to navigate the often crowded streets, and you can enjoy whatever you're into without having to worry about whether anyone else likes it. Whether you're traveling on business or for a vacation, drop your bags off with a Seoul luggage storage service to enjoy your solo adventure.

Gwangjang Market is well known for its fabrics, such as silk and satin, that have made the place famous. But perhaps even more exciting is the food alley and its dozens of vendors. Try authentic Korean delicacies such as bibimbap and yukhoe, and you may discover a new favorite.

Get some peace and quiet at the Buddhist Temple of Bongeunsa. The beautifully sculpted grounds are an oasis of serenity, and if you really want to develop your spiritual side, the temple even allows visitors to participate in Zen meditation and tea ceremonies.

South and North Korea are separated by the Demilitarized Zone, a two and a half-mile wide strip of land that belongs to neither country. This area makes a fascinating day trip from Seoul, where you can learn more about the only partially resolved conflict between the two Koreas and get a glimpse of one of the most mysterious countries in the world, North Korea.
The best souvenirs in Seoul
Seoul is a shopper's paradise. Visit the beautiful neighborhood of Insa-dong for high-end art and antiques. There are over 100 galleries in the area, and Hakgojae gallery is a great place to pick up folk art. For something more traditional, visit the National Souvenir Center and pick up a Buddhist incense burner or a traditional Korean mask. Or you could pop into Hottracks paper shop and buy some exquisite Hanji paper, the product of a Korean tradition that goes back a thousand years.