Seville Visitor Guide 2021: Everything you need to know
5 February, 2021
by

Bounce
With three thousand hours of sunshine per year, Seville is one of Europe's sunniest cities and the capital of the Andalusia region of southern Spain. The home of flamenco dancing, Seville is the place to discover Andalusian culture. And with two thousand years of history to explore, the city gets plenty of visitors from across Europe and around the world.

As a southern city, Seville was once part of the territory of the Moors, the Islamic rulers of Spain. Traces of this heritage can be seen in some of the city's oldest buildings. Combined with medieval Gothic architecture and innovations of the Renaissance and Spain's Golden Age, it's no wonder the city is home to several UNESCO World Heritage sites. This beautiful Spanish city is just waiting to be explored.

A weekend in Seville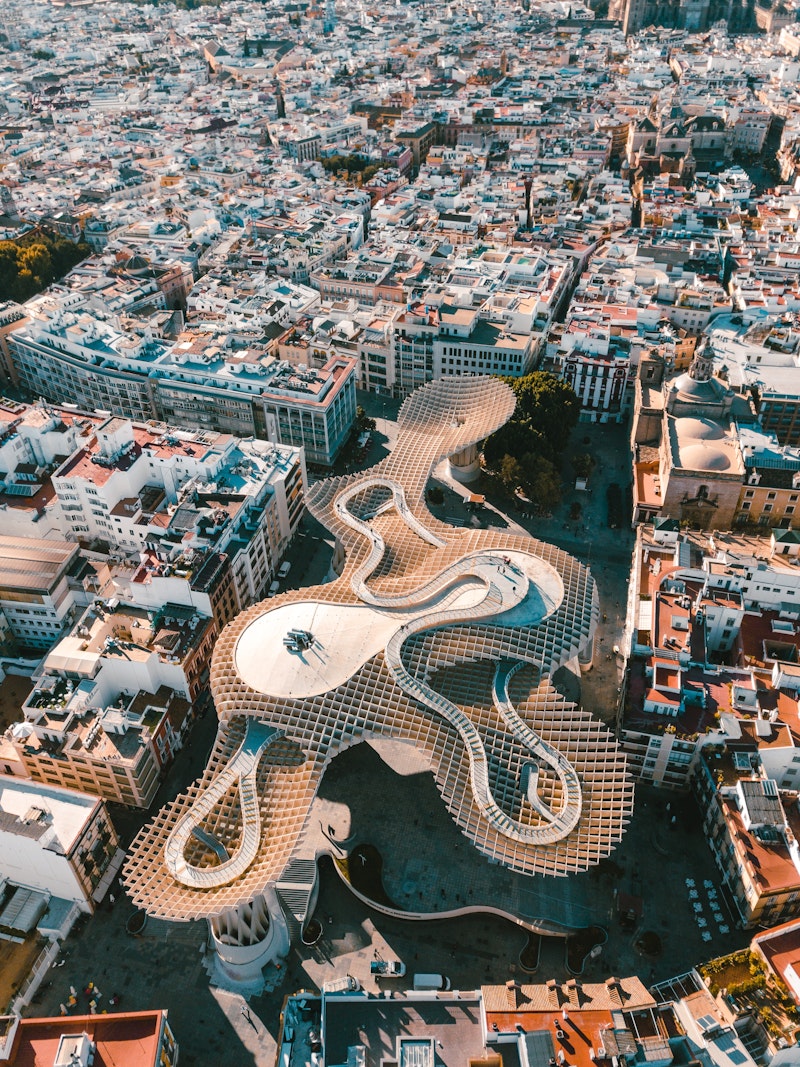 There's far too much to do in Seville to fit it all into a couple of days. But if you have a short time in the city, you should be able to see some of its top attractions. Drop off your bags at a Seville suitcase storage shop and head to the old heart of this magnificent city.

Get a glimpse of several chapters of Seville's long history at Seville Cathedral. This gigantic church is the largest in the world by volume, with eighty different chapels. The same site was a mosque during Moorish rule, and the mighty church is now the final resting place of Christopher Columbus.

Climb the tower of La Giralda for an amazing view of the city. This ancient tower dates back to the Moorish period, which can be seen in the Arab-style architecture. Instead of stairs to the top, you'll find a series of ramps which were constructed so that the muezzin could ride a horse up the tower to make the call to prayer.

Perhaps Seville's best-known attraction is the stunning Palace of Real Alcazar. Another of the city's UNESCO sites, this building dates back to the 14th century but is still sometimes used by the Spanish royal family today.
Seville lockers
As an ancient city, Seville is best explored on foot. Lose yourself in the narrow winding streets of the old town, and you'll feel as though you've taken a trip back in time. You'll have a lot more fun if you don't carry more than you need to. Drop your bags off at a Seville luggage locker to make your trip easier on yourself.

Off the beaten path in Seville
Thanks to its impressive history and excellent weather, Seville is a popular tourist destination, especially in the summer. However, with a little exploration, you can easily find lesser-known attractions that are well worth exploring. Leave your belongings at a Seville bag storage and get to know the more hidden gems of the town.

Visit one of the oldest markets in the city at Calle Feria. This lively street market is a perfect place to shop for souvenirs or pick up handmade tapas from local vendors.

Explore the neighborhood of Triana. Located across the river from the crowded old town, this neighborhood was a rough part of the city back in the 18th and 19th centuries. Nowadays, however, it's a lively place that gives you a more authentic experience of the city. Famous for its ceramic stores, it's a great place to enjoy a drink or a meal and get to know the real Seville.

Try famous pastries at Convento de San Leandro. The nuns at this convent make yemas, traditional pastries they have been perfecting for four hundred years. The nuns are isolated from the outside world, so you'll need to place your money on a revolving tray which disappears behind the wall and reappears with your pastry. It's a truly unique way to purchase a delicious treat.
What to do alone in Seville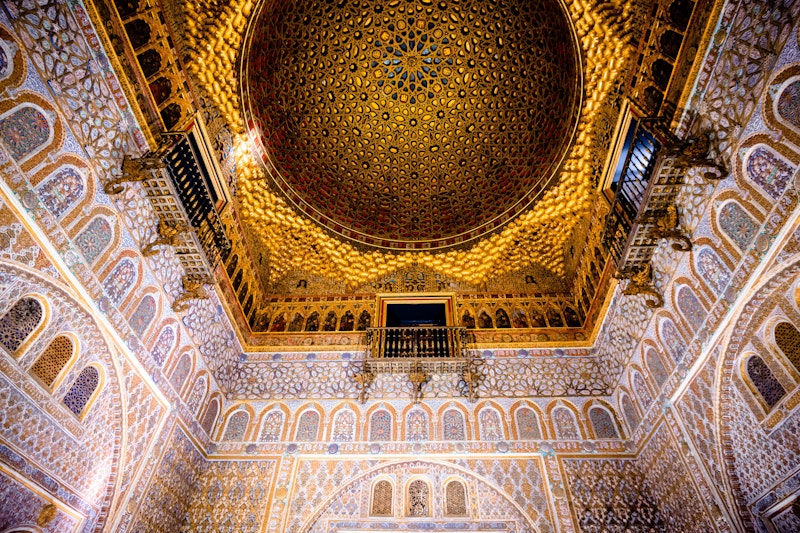 You don't need company to enjoy what Seville has to offer. Traveling alone allows you to escape the crowds and see some of Seville's more unique cultural attractions. Drop off your bags at a Seville luggage storage service and explore this Spanish jewel all by yourself.

Get a better sense of Seville's long history at the Archaeological Museum. The star of the show is a horde of gold jewelry that dates back to the eighth century BC. You'll also find fascinating artifacts from the Romans, the Moors, the medieval period, and every other chapter of Seville's history.

Head to a tablao to witness a famous Andalusian tradition: Flamenco. These fiery shows combine music and dance to create a classic Spanish spectacle. Treat yourself to tapas or even a full meal while you watch, and soak up the authentic atmosphere.

Tapas is known as the classic Spanish cuisine throughout the world, but Andalusia is its true home. Set out on a tapas tour that will take you to many of the best spots in the city, and you can meet other travelers while enjoying the delicious food that Seville has to offer.
The best souvenirs in Seville
Seville can get very hot in the summer, so it's no wonder that hand fans are a big part of local culture. You can pick up a highly decorated fan at any souvenir shop throughout the city, but El Jueves flea market will give you a more authentic experience. Seville is also well-known for its ceramics. Check out Ceramica Santa Ana for some great examples. Another icon of Seville is its oranges, and you can celebrate the fruit with some orange blossom perfume. Drogueria del Arenal offers a perfume that will remind you of springtime in Seville no matter where you are.