Singapore Visitor Guide 2021: Everything you need to know
11 February, 2021
by

Bounce
Singapore is a global metropolis that regularly tops must-visit lists. As a major transport hub, the city receives a huge number of business and pleasure travelers each year who come to experience the fascinating destination for themselves. From the famous Marina Bay to Universal Studios and everything in between, there's no denying that Singapore delivers as a vacation destination. 

Singapore offers everything you would expect from a global city–world-class entertainment, delectable cuisine, and luxurious accommodation. You can shop til you drop, visit the cultural attractions, or simply immerse yourself in the buzzing atmosphere. The best part is that Singapore is one of those places that is great for all ages. Take the family, travel solo, or make the most of your business trip.

A weekend in Singapore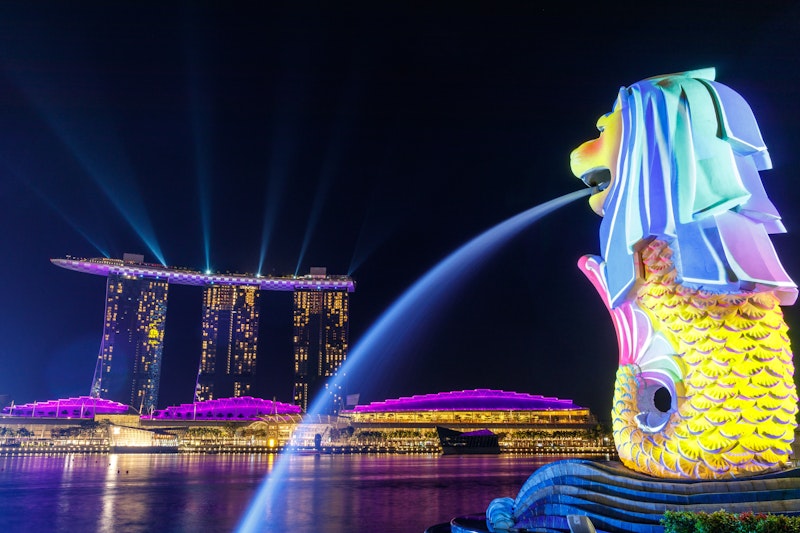 Singapore has a lot to offer, so it can be difficult to narrow down your itinerary to a mere few days. That being said, don't despair if you only have a weekend in this bustling city. There's a few major attractions to visit to be sure you've seen the best Singapore has to offer. Make sure to utilize luggage storage in Singapore so that you don't waste a second.

Marina Bay: It would be remiss of us to talk about Singapore attractions without mentioning Marina Bay. This iconic Singapore destination is what you see on television and postcards, and it is certainly worthy of the hype. Home to Marina Bay Sands, a luxury hotel, the views of Marina Bay are unforgettable and particularly impressive at night. 

Universal Studios: One for the family or for movie lovers, Universal Studios Singapore will impress and mesmerize visitors. With a collection of rides and movie-themed amusements, it's the perfect place to create memories.

Merlion: Another Singapore icon is the Merlion statue, a monument with the head of a lion and the body of a fish. Head here for your typical tourist photo or to indulge in some people watching. 
Singapore Lockers
Avoid being stuck with your luggage by using Bounce bag storage in Singapore. It's a service designed specifically for travelers to take the hassle out of your trip. Whether you are traveling for business or for leisure, there's a good chance you'll be faced with the inconvenience of getting stuck with your bags at some point. Bounce solves this problem by offering flexible storage so you can drop your bags and pick them up when it suits you.

Off the beaten path in Singapore
Singapore has a range of popular tourist attractions that are known the world over. If you are looking to get away from the crowds and uncover some hidden gems, consider paying the following sites a visit.

Chek Jawa Wetlands: Most people think of modern luxury when they think of Singapore, but the Chek Jawa Wetlands offers a completely different perspective. You'll get an idea of what the area was like 50 years ago, all just a 10-minute boat ride from the city. 

Chinese Garden: Ditch the crowds at the Botanic Gardens by heading to the Chinese Garden instead. You'll be rewarded with beautiful landscaping, koi ponds and interesting architecture, but won't have to battle for a view.

Southern Ridges Walk: This walk is the perfect combination of urban environment and natural landscape. Various walking tracks cut through the greenery with metal pathways, providing you with the best of both worlds.
What to do alone in Singapore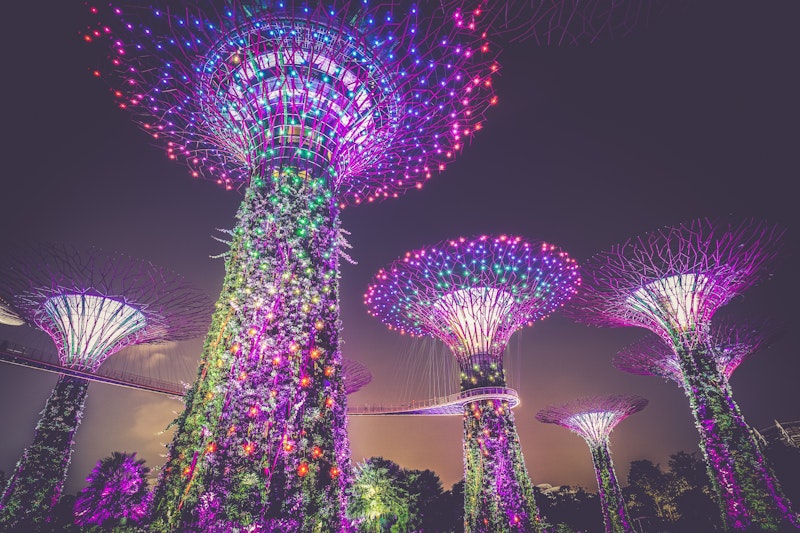 Singapore is a safe destination and caters well to tourists, making it the perfect place for solo travelers. Luggage storage service in Singapore also contributes to the city being especially solo-travel-friendly. Many people head to this city alone as part of a business trip or individual adventure. Either way, you're guaranteed an unforgettable time!

For ideas on what to do alone in Singapore, consider the following:

Wander the streets of Chinatown: With outdoor market stalls and bright colors everywhere, Chinatown will transport you to another place as you navigate the cobblestoned streets. The perfect place to grab a bite to eat or pick up some souvenirs!

Visit Jurong Bird Park: Get up close and personal with some colorful, feathered friends at Jurong Bird Park. It's a great place to relax and take a walk, while admiring the impressive range of bird species. 

Walk around the Riverside area: This part of Singapore has a buzzing atmosphere. With bars, restaurants and epic views, there's always something happening here. Make some friends or simply enjoy the good vibes.


The best souvenirs in Singapore
Most people hope to pick up some small mementos of their trip or gifts for family and friends while in Singapore. For unique items from spices to jewelry, head to Chinatown. Bugis Street Market is another good choice with a huge range of cheap tourist items available from the outdoor stalls. For Singapore produce like tea or chocolates, try Mustafa Centre, a shopping center open 24 hours a day. If you're struggling to carry all of your purchases, check your bags into a luggage locker in Singapore. You'll be able to continue shopping without the inconvenience of lugging your bags!