Stockholm Visitor Guide 2021: Everything you need to know
4 February, 2021
by

Bounce
Sweden's capital Stockholm is an artistic treasure. Home to world-class universities, a network of subway stations that are considered the world's longest art gallery, and the Nobel Prize, Stockholm is a cultural hub not just for the country but for the whole Scandinavia region. It's also the most populous city in Scandinavia, making it the perfect place to experience the culture of northern Europe.

Spread across 14 islands in the Baltic Sea, this modern city has ancient origins. As an important port since the Middle Ages, Stockholm was the center of Swedish power during the country's golden age. Plus, the city's location means it's also an excellent place to explore the outdoors. In short, you'll never run out of things to do in Stockholm. Visit for yourself and see why this Swedish capital is one of Europe's most happening cities.

A weekend in Stockholm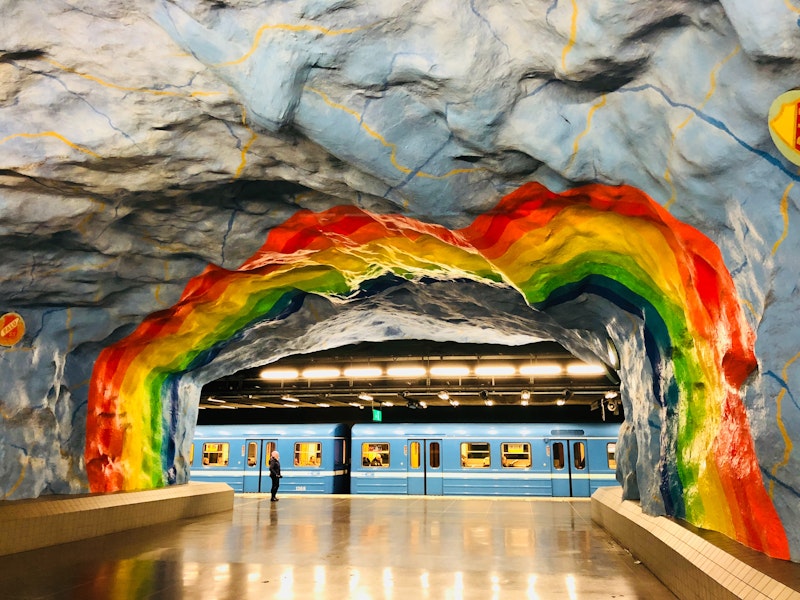 A couple of days in Stockholm will by no means exhaust everything the city has to offer, but should be enough to give you an overview of the place. Drop off your heavy bags at a Stockholm luggage storage service and start exploring some of these great attractions.

See the ancient roots of Stockholm at Gamla Stan. These three islands are where the city began, and they maintain much of their medieval charm. Ancient but carefully maintained buildings are now home to restaurants, bars, and museums, and the narrow cobblestone streets offer the perfect place to wander.

See a relic of Sweden's impressive Naval history at the Vasa Museum. This sixty-four gun warship sank on its maiden voyage back in 1628. She remained underwater until 1961, when she was found and restored. Now, this ancient ship has a museum all to herself and is an impressive place to visit in Stockholm.

See one of Europe's largest Royal palaces at Stockholm Royal Palace. Still the home of the King of Sweden, the palace also houses multiple museums. Enjoy the art collection and opulent lifestyle of the Swedish Royal family.
Stockholm lockers
If the weather cooperates, Stockholm can be a great place to explore on foot. The older part of the city is just made for walking. Also, the extensive public transit network makes it easy to get around. But you'll enjoy yourself a lot more if you're not carrying more than you need to. Drop off your extra gear at a bag storage in Stockholm so you can travel light in the Swedish capital.

Off the beaten path in Stockholm
Beyond its most famous attractions, Stockholm has plenty to offer those who want to delve a little deeper. You don't have to go far in Stockholm to find some quirky attractions that let you escape the crowds.

Celebrate one of Sweden's most famous bands at ABBA: The Museum. Abba achieved worldwide fame back in the seventies, and this museum pays tribute to the enduring popularity of this musical act. Filled with memorabilia of the band, the museum is an unashamedly kitschy attraction well worth visiting.

Get away from it all on the island of Skeppsholmen. Although part of Stockholm, this island feels a long way away. With expansive water views and even a small forest to explore, the island can be reached by bus or ferry and is a great place to get away from the crowds of the city.

Leave your mark on the Stockholm skyline at Color By Numbers. This twenty-story tower lights up at night, and you can control it yourself via smartphone. Don't forget to get photos of your masterpiece as you become part of the artistic heritage of the city, if only for a moment.
What to do alone in Stockholm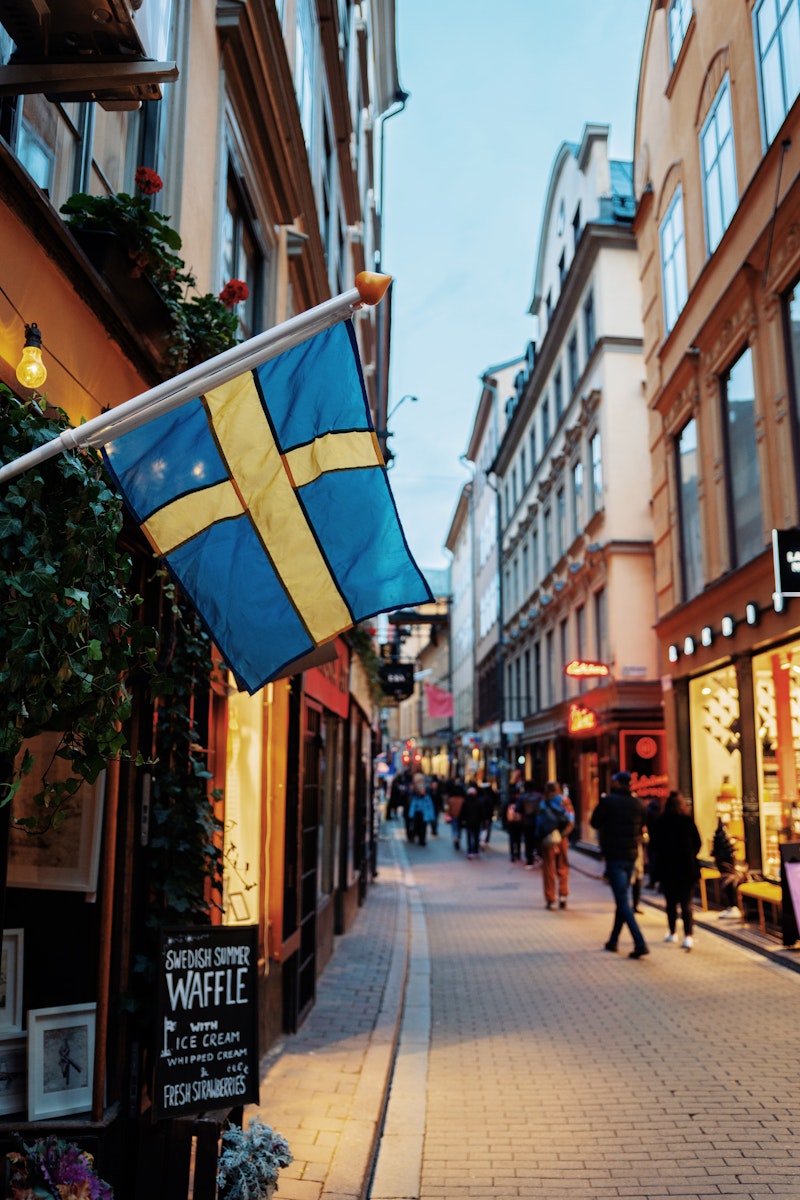 Stockholm is a safe city that is welcoming for foreign travelers. Once you pierce through the celebrated Nordic chill, its people can be remarkably open and friendly. Whether you're in the city for a solo vacation or traveling on business, you'll find plenty to do by yourself in Stockholm.

Shop like a local at Hornstulls Marknad. This outdoor street market is undoubtedly one of Stockholm's coolest locations. Shop for art, antiques, or clothes here, or just enjoy something to eat from the many food trucks. Drop off your bags at a Stockholm luggage storage locker and immerse yourself in this vibrant attraction.

Stockroom's Royal Museum of Natural History was established in 1819 to house the country's growing collection of biological artifacts. Located next to the University, this museum makes a fascinating place to visit and learn more about the life of our planet. It's also home to the largest planetarium in Sweden.

Stockholm's Museum of Modern Art is one of the country's many cultural highlights. The collection here includes work by Picasso, Dali, Duchamp, Matisse, and others. See the work of these megastars or encounter some new favorites at this impressive museum.
The best souvenirs in Stockholm
Wooden handicrafts are a big part of Sweden's cultural tradition. Pick up some handmade wooden utensils at Svensk Slojd in the heart of the city for some extremely practical souvenirs. Alternatively, you could explore the culture of the Sami, the indigenous inhabitants of Sweden, by picking up some authentic Sami jewelry. The braided silver bracelets incorporate pieces of caribou antler and are a great way to pay tribute to this fascinating culture. Head to Burman & Voss for a good selection. Or for something a little more affordable, head to Hotorget Halls market and treat yourself to some homemade jam. Lingonberry is a classic Swedish flavor, and Cloudberry jam is also something you won't find anywhere else.