Tokyo Visitor Guide 2021: Everything you need to know
26 January, 2021
by

Bounce
Tokyo, the capital of modern Japan, is a city like no other. The  Greater Metro area is the most populous in the world, with almost 40,000,000 residents. That makes this single city bigger than many countries in terms of population. In any city with a population this vast, you'll never run out of things to see and do.

In this ultramodern city, it's hard to believe Tokyo began as a small fishing village called Edo. It wasn't until 1868 that the Imperial capital of Japan moved from Kyoto to Tokyo. However, despite earthquakes and the ravages of war, Tokyo has continued to grow until it became the megacity it is today.

Home to the country's main airport, Tokyo is the first glimpse of Japan for many travelers. Whether you're on vacation, traveling on business, or you make your home in the Japanese capital, you'll find just about anything you might want in one of the world's great cities.

A weekend in Tokyo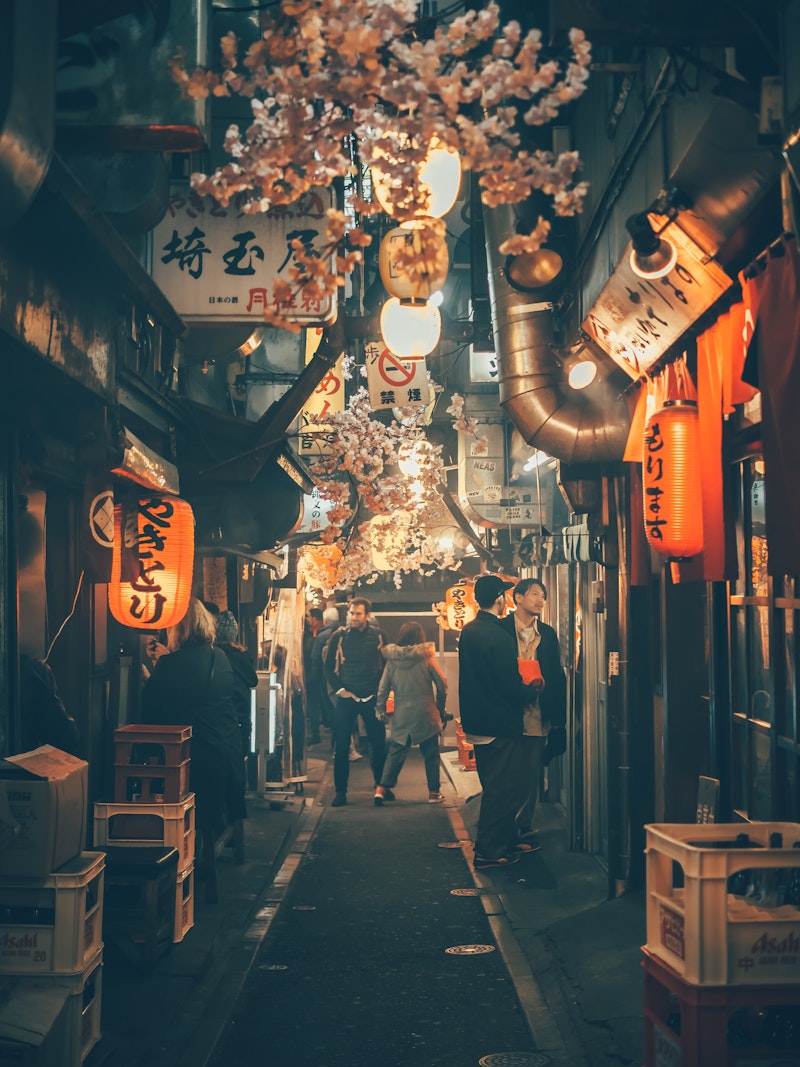 Day or night, there's always something going on in Tokyo. That's hardly surprising, given its massive population. But as a result, a weekend really isn't enough to do more than scratch the surface of this city that is forever reinventing itself. However, it may be just enough time to see some of the most famous attractions the city has to offer.

See where Tokyo began at the Imperial Palace. The first fortress on the site was built in 1457, and it was from here the city of Tokyo grew. Still used by the Emperor and his family, the gorgeous palace is available to visit on guided tours. Large bags aren't permitted inside, so make sure you drop yours at a Tokyo luggage storage shop before you visit.

Go shopping in the commercial heart of the country in Tokyo's Ginza district. Home to some of the most opulent and luxurious stores in all Japan, if not in all of Asia, Ginza is also a great place just to hang out and immerse yourself in the busy vibe of Tokyo. Relax in a teahouse or hunt for bargains among the crowds, and you'll be seeing Tokyo the way many locals enjoy it.

Explore the ancient culture of Japan at the Meiji Shrine. Built in honor of the Emperor of the same name, the shrine was completed in 1926, back when the Japanese Emperor was still considered a god. Although the shrine was destroyed in World War II, it was rebuilt in 1958 with painstaking accuracy and is still one of the city's most important religious sites. It's also an incredibly tranquil place to explore, surrounded by an evergreen forest and exquisitely sculpted gardens.
Tokyo lockers
If there's one thing Tokyo doesn't lack, it's hustle and bustle. Until you've been for yourself, you don't really know what a crowd is. At certain times of the day, Tokyo streets can make New York seem like a rural backwater. In this sprawling city, you will be doing plenty of walking and using public transit to get around, so the lighter you can travel, the better. Using a Tokyo luggage locker means you won't have to carry more than you need to.

Off the beaten path in Tokyo
Tokyo is home to so many people that you can find just about anything here. Even though millions of tourists flock to the city every year, it's not hard to find hidden gems in the Japanese capital. Keep an open mind and you'll find lots to keep you interested.

Explore one of Japan's many unique restaurants and cafes at the Kabukicho Robot Restaurant. This adults-only cabaret is in a neighborhood devoted to slightly seedy entertainment, but it stands out through its use of robots. Every night, robots perform a three-hour music and dancing show unlike anything you're likely to find elsewhere.

Visit the birthplace of a Japanese icon at Gotokuji Temple. The maneki-neko, or beckoning cat, has become a symbol of Japan, and this temple is home to thousands of these artificial felines. Drop off your bags at a suitcase storage service in Tokyo and see this quirky attraction for yourself.

Take a break from the crowds at Hamarikyu Gardens. Located south of Ginza, this waterside park is an oasis of calm in the busy city. Stretch your legs on the gentle hiking paths and breathe in the fresh air from the carefully tended trees while you enjoy views of the city skyscrapers.
What to do alone in Tokyo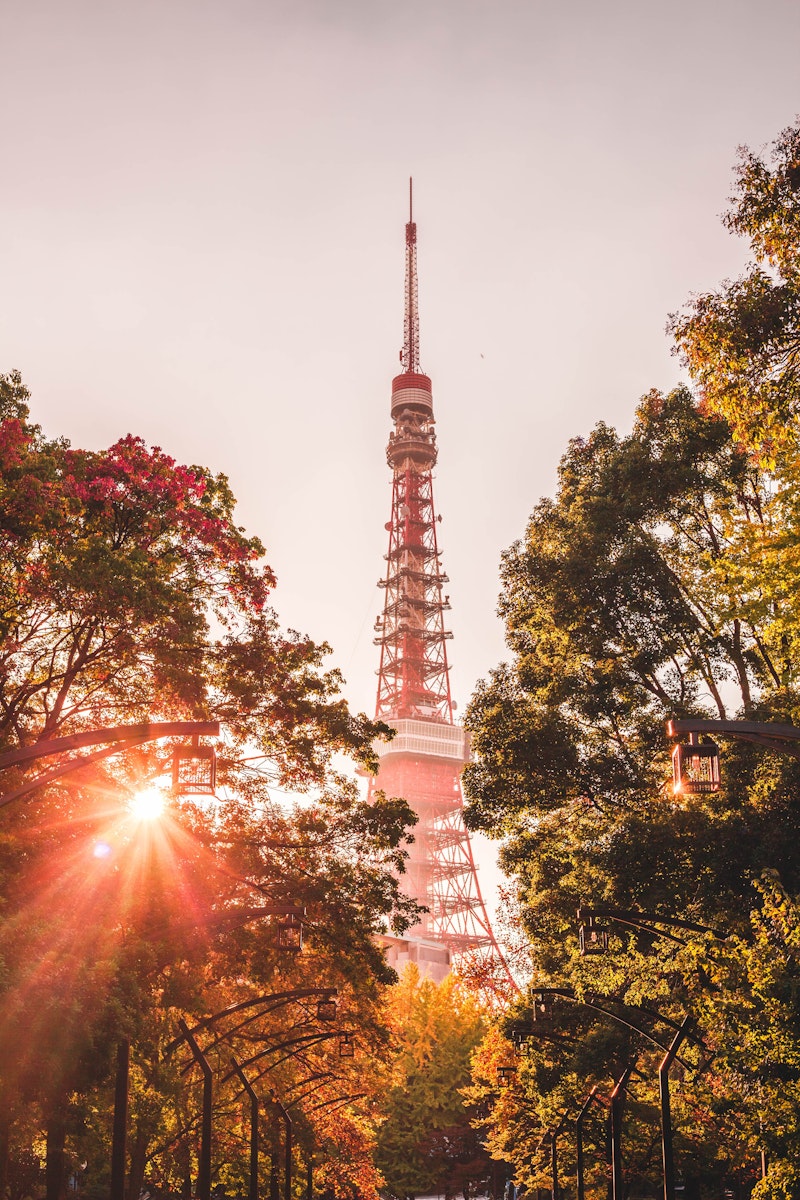 Often, crowded places are the best locations to explore alone. This is certainly the case in Tokyo. Plus, despite its size, Tokyo is an incredibly safe city where crime is rare, so it's a great place to explore by yourself. Drop off your bags at a Tokyo luggage storage service and dive in.

Enjoy cutting-edge Japanese cuisine in Shibuya. This district is the center of the Tokyo street food scene, and is perfect to explore either by yourself or a guided tour. Indulge in unique Japanese delicacies and enjoy the lively street life of the capital.

Visit Tsukiji Market to rub shoulders with both locals and visitors. This famous fish market is the place to pick up the freshest sushi you'll ever have in your life, and also offers the opportunity to immerse yourself in authentic Japanese culture.

Get high above the city at the Tokyo Tower. Built in 1958, this iconic steel tower is over a thousand feet tall and offers stunning views of the city and the surrounding countryside. You can climb six hundred steps to the main observation deck if you're feeling energetic, but don't worry — there is an elevator too.
The best souvenirs in Tokyo
Tokyo is a shopper's dream. And because Japanese culture is so distinctive, you can pick up all kinds of unique items you won't find anywhere else. Thanks to Japan's vending machine culture, Shibuya has entire vending machines devoted just to souvenirs. Alternatively, you could pick up some elegant Edo Kiriko liquor glasses that make an excellent gift. Or stop by Itoya, a stationery store that has been selling postcards, stamps, pens, and other exquisite items for over one hundred years.