Toronto Visitor Guide 2021: Everything you need to know
26 January, 2021
by

Bounce
Toronto may not be Canada's legal capital — that honor goes to Ottawa — but in many ways, the biggest city in Ontario is the cultural and financial center of the country. The biggest city in Canada, Toronto's population of over five million makes it home to a significant percentage of Canadians. Located on the shores of Lake Ontario close to the border with the United States, Toronto is known as the Center of the Universe to Canadians, both affectionately and disparagingly.

Toronto is also a city that keeps on growing. As the biggest city in a country known for its large immigrant population, Toronto is often considered the most cosmopolitan city on earth. Something like 180 different languages are spoken in the city, and Toronto's diverse neighborhoods reflect this mosaic of cultures. Wherever you're from, Toronto can feel strangely like home. And yet, there's also something quintessentially Canadian about this modern metropolis.

A weekend in Toronto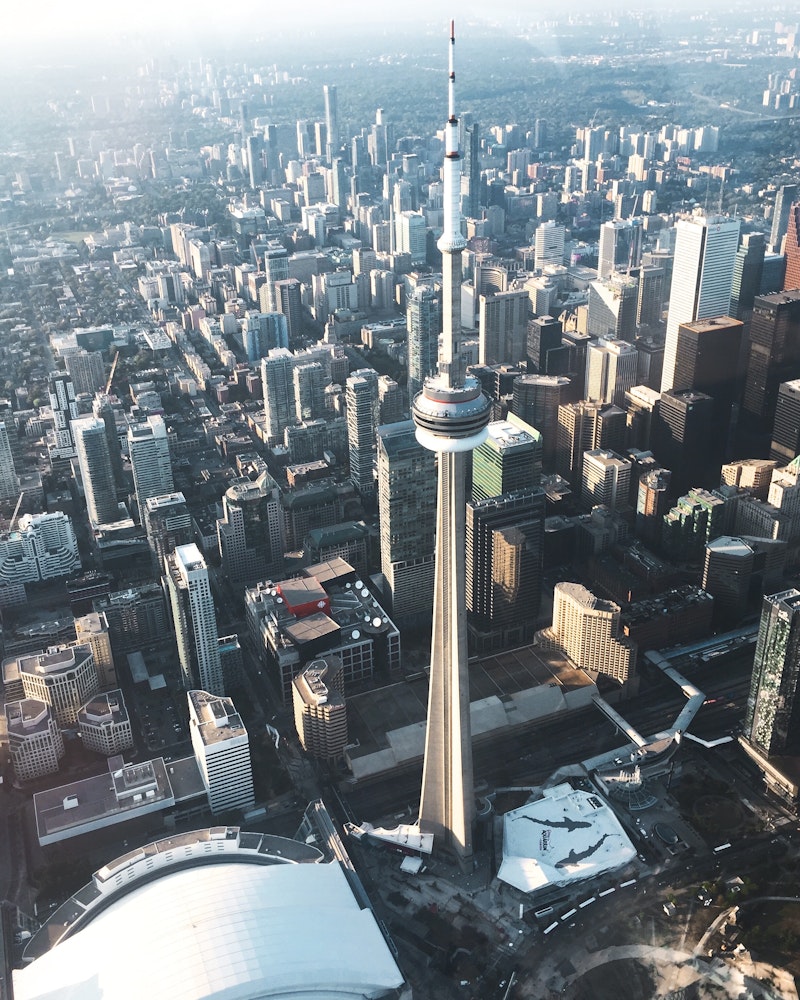 As any Torontonian will tell you, you could spend a lifetime in this Canadian city and still never see it all. But if you only have a weekend, you can still get a glimpse into what makes the city so special. 

See the Toronto skyline from above with a trip up the CN Tower. At 1815 feet tall, the CN Tower was once the world's tallest freestanding structure. A true icon of the city, the view from the top is incredible. And if you're feeling really brave, you can take part in the Skywalk, where you walk around the outside of the tower secured by a safety harness.

Ice hockey occupies a place in Canadian culture that few other sports can claim in any country. More than just a game, the sport ties the nation together and is a source of national pride. The Hockey Hall of Fame is a tribute to this national obsession and houses artifacts dating back to the earliest years of the sport. Large bags are not allowed inside, so make sure you drop yours off at a luggage storage service in Toronto before you visit.

Experience Toronto's up-and-coming vibrancy in the Distillery District. Built in the 1800s to house a distillery, this neighborhood has been renovated. Now, the old buildings are full of theaters, galleries, restaurants, and bars.  It's the ideal place to hang out and enjoy a drink or a bite to eat.

Toronto lockers
In the summer, Toronto can be quite a walkable city. But that all changes when winter comes and the snow begins to fall. Plus, as a North American city, many of Toronto's attractions are quite spread out. Luckily, an excellent transit system helps you get around. You can make things easier on yourself by not carrying more than you need to. Drop off any heavy bags at a Toronto suitcase storage service so that you can travel unencumbered.

Off the beaten path in Toronto
Along with its better-known attractions, Toronto has plenty of secrets to uncover. As a city that keeps on growing, there's always something new opening up. Look a little deeper, and you'll find some fascinating parts of Toronto most tourists have yet to discover.

You don't expect to find castles in Canada, but that's exactly what you'll see at Casa Loma. Built in the early 20th century, this extravagant castle was the home of a local tycoon. However, his extravagant house bankrupted him. Guided tours allow you to appreciate the ambition of the man who built this unique house. Large bags aren't permitted, so make sure you drop them off at a Toronto luggage storage locker before you go.

 Street art is a facet of any major city. In Toronto, the city has decided to deal with graffiti by making it legal in one particular street. Rush Lane in the fashion district is a boldly decorated open-air gallery where the city's most talented street artists show their skills. Bring a camera and enjoy this unique artistic experience.

Admire the esoteric at The Monkey's Paw. This bookstore is full of rare and antiquarian books you simply won't find anywhere else, and browsing the shelves is almost like taking a trip back in time. It's also the home of the world's first random vending machine. Put in a $2 coin, known as a toonie, and the machine will give you a randomly selected book to enjoy.
What to do alone in Toronto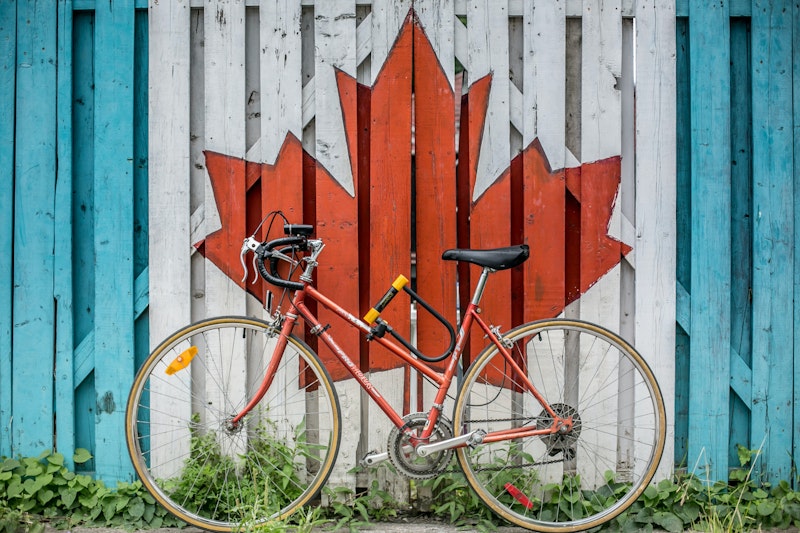 Despite its size, Toronto is a remarkably safe city, which makes it great to explore by yourself. Traveling alone lets you see exactly what you want and can let you cover more ground than you would otherwise. In Toronto, you'll find plenty to do whether you're traveling by yourself or with others.

Thanks to successive waves of immigration, Toronto's food scene is one of the most exciting in North America. Experience some of what the city has to offer with a guided food tour that will take you to some of the most interesting restaurants in Canada. Sample dishes and delicacies from around the world and meet other travelers as you enjoy Canada's culinary capital.

Kensington Market is one of the most diverse and eclectic neighborhoods in his famously diverse city. Take a stroll through this district and enjoy the vintage clothing stores, record shops, bookstores, and seemingly endless bars and restaurants. Long known as one of Toronto's coolest districts, it's a fascinating place to explore.

See the market National Geographic rated the number one in the world at St. Lawrence Market. This massive food market is the perfect place to pick up local produce and try a selection of delicacies from around the world. Leave your heavy bags behind at a luggage storage shop in Toronto before exploring this vibrant market.
The best souvenirs in Toronto
Toronto may be the best shopping city in all of Canada. Replica CN towers and Canadian maple syrup can be found in just about every souvenir store in the downtown area. But if you want to pick up something a little more authentic, grab a hockey jersey or other branded memorabilia of the Toronto Maple Leafs at the official store located in the city's massive hockey stadium. You could also pick up some swag from the Toronto Blue Jays, Canada's only major league baseball team. Or if you're really looking to push the boat out, shop for jewelry made with Canadian diamonds at Linara.