Vancouver Visitor Guide 2021: Everything you need to know
5 February, 2021
by

Bounce
Located on Canada's Pacific Coast, Vancouver is far away from the nation's capital, Ottawa, and the cultural hub of Toronto. The biggest city in British Columbia, Vancouver is often recognized as one of the world's most beautiful cities. Surrounded by mountains and with the Pacific Ocean at its doorstep, Vancouver is a paradise for lovers of the outdoors.

It's also a city that is forever changing. Home to dozens of different cultures and a magnet for immigrants from around the world, Vancouver is a city where you can experience just about anything. Once supported by logging and resource extraction, Vancouver has since become a center of film production, a tech hub, and an increasingly popular tourist destination. With low crime, laid-back culture, incredible cuisine, and some of Canada's best weather, it's no wonder this West Coast city is routinely recognized as one of the best places in the world to live.

A weekend in Vancouver
Vancouver is one of Canada's biggest cities, but it's still relatively compact by world standards. As a result, a weekend in the city, though not nearly enough to see everything it has to offer, does give you enough time to see some of the top attractions. Drop off your heavy bags at a Vancouver luggage locker and start exploring.

Take a bike ride around Stanley Park. The city's top tourist attraction is a vast one thousand acre park just outside downtown. Densely forested and surrounded by the ocean, a bike ride along the seawall lets you enjoy Vancouver's spectacular mountain and ocean scenery.

Grouse Mountain is just one of the mountains that tower above the city. On a clear day, the view from the summit is absolutely breathtaking, letting you see all the way into the United States. If you're feeling energetic, you can climb to the top of the mountain on a grueling trail known as the Grouse Grind. Alternatively, you can take it easy and ride the gondola.

Embark on a whale watching tour right from the city. High-speed boats take visitors out into the Salish Sea to meet some of the planet's biggest animals. The waters around Vancouver teem with life, and you may see gray whales, humpback whales, orcas, seals, and other aquatic life.
Vancouver lockers
Vancouver's Metro area is big, but the downtown core of the city is quite compact.  That, combined with the presence of nearby Stanley Park, makes Vancouver a very walkable city. Make things easier on yourself by dropping off any heavy bags at a Vancouver suitcase storage service so you can travel more freely. Knowing your bags will be safely looked after until you return lets you enjoy the city to the fullest.

Off the beaten path in Vancouver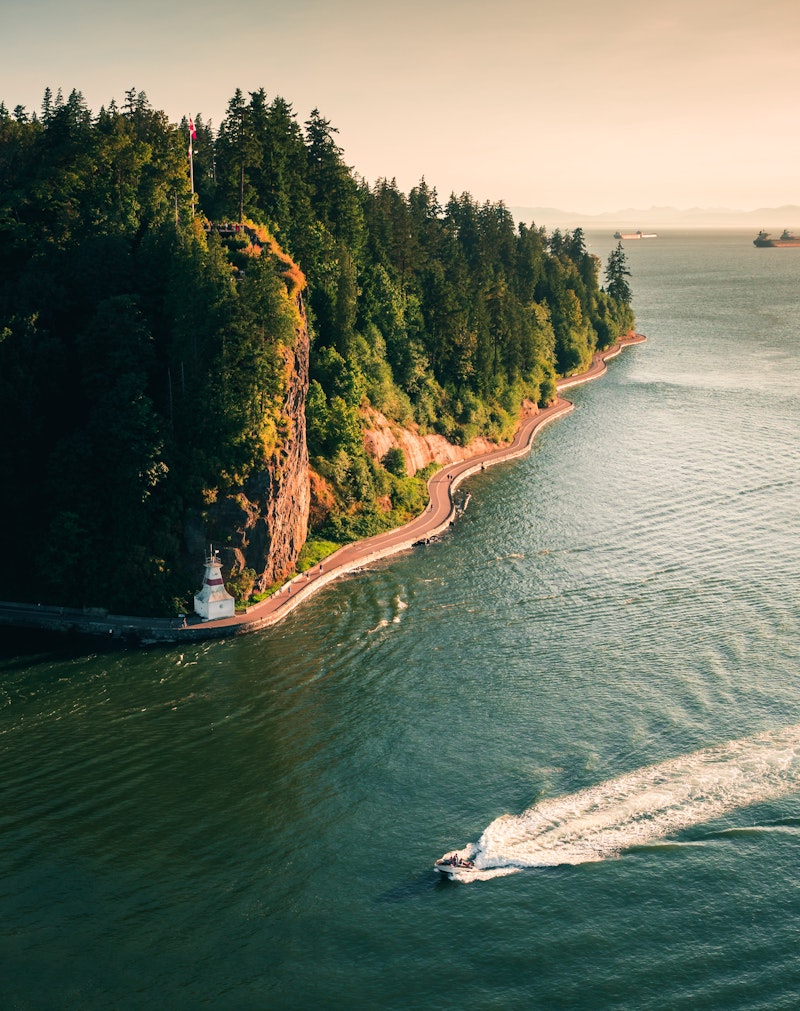 Beyond the must-see attractions, Vancouver has its share of lesser-known spots. Slip away from the tourist crowds and drop off your bags at a Vancouver bag storage so you can see some of the other aspects of this multifaceted city.

Not many tourists make the short Skytrain ride to Commercial Drive. Which is a shame, because this East Vancouver neighborhood is one of the city's most vibrant. Full of quirky stores, galleries, and unique restaurants, the Drive, as locals call it, offers a glimpse of local life in Vancouver.

Deep Cove lies on the other side of Burrard Inlet from downtown Vancouver. Although this is an inlet of the ocean, the calm water can seem more like a lake. This stunning fjord surrounded by mountains is a perfect place to rent a kayak and explore the West Coast at your own pace.

Explore Vancouver's progressive history with a tour of Davie Street. The heart of the city's gay village, this vibrant community is one of Canada's biggest. A walking tour will explain the history of gay rights in the city and let you know all the most happening spots.
What to do alone in Vancouver
Vancouver is a great city to explore solo. Violent crime is extremely rare, and it's very easy to get around. Also, the locals can be very welcoming of foreigners. Whether you come to the city for a solo vacation or are traveling on business, you'll find plenty to do. Drop off unneeded bags with a Vancouver luggage storage service and start your solo exploration.

Located on the west side of the city at the University of British Columbia, the Museum of Anthropology is a stunning place to visit. It houses one of Canada's best collections of indigenous art and artifacts and is the perfect place for an introduction to the culture of the first people to call Vancouver home.

Gastown is where Vancouver began, and this vibrant district is still home to some of the city's oldest buildings. Learn about the spooky stories of the area on a Gastown ghost tour. It's a great way to mix with other travelers while hearing bloodcurdling tales of this former pioneer city.

Let it all hang out at Wreck Beach. Located on the west side of the city, this is one of Vancouver's most pristine beaches, cut off by dense forest from the city. As a result, it's the city's main nudist beach. It also attracts countercultural types and nature worshipers. Shed your inhibitions along with your bathing suit, and you probably won't be alone for long.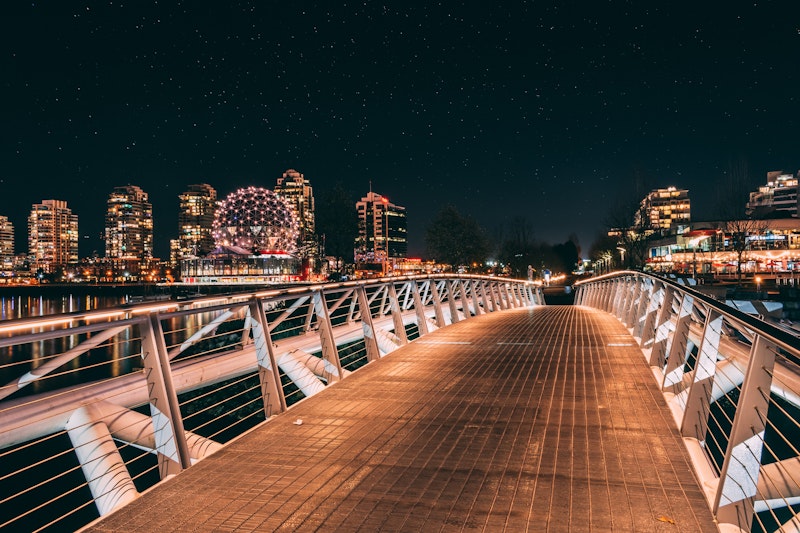 The best souvenirs in Vancouver
Gastown is full of souvenir stores selling the usual maple syrup and lumberjack apparel. For something a little less kitsch, pick up a hockey jersey of local team the Vancouver Canucks. Gastown is also a great place to pick up jewelry designed by First Nations people, and you can find a good selection at Artina's. If you're after something more practical, visit The Umbrella Shop and grab a must-have item in this notoriously rainy city. Or you could visit Granville Island market and pick up salmon fresh from the boat. Salmon can be packed for travel, so you can take this classic West Coast treat home with you.