Venice Visitor Guide 2021: Everything you need to know
26 January, 2021
by

Bounce
One of the most romantic and unique cities on the planet, visiting Venice is high on many people's bucket lists. Constructed on a maze of over 110 different islands, Venice is famous for its canals, beautiful cityscape, and Venician cuisine. Due to its beauty and uniqueness, it's among the most popular tourist destinations in Europe. 

The exact date Venice was founded is unknown but is believed to have been 1,500 years ago by immigrants following the fall of the Roman Empire. Venice was originally ruled by a Doge (or Duke) and had a close relationship with the Byzantine Empire. Despite several serious conflicts and changes in power over its history, Venice has continued to prosper due to its position as an integral seaport. 

Today, Venice's economy is driven in part by tourism due to amazing historical sights and a reputation as one of the world's most romantic cities. Stow your belongings at a Venice luggage locker and discover the beauty of the City of Canals. 

A weekend in Venice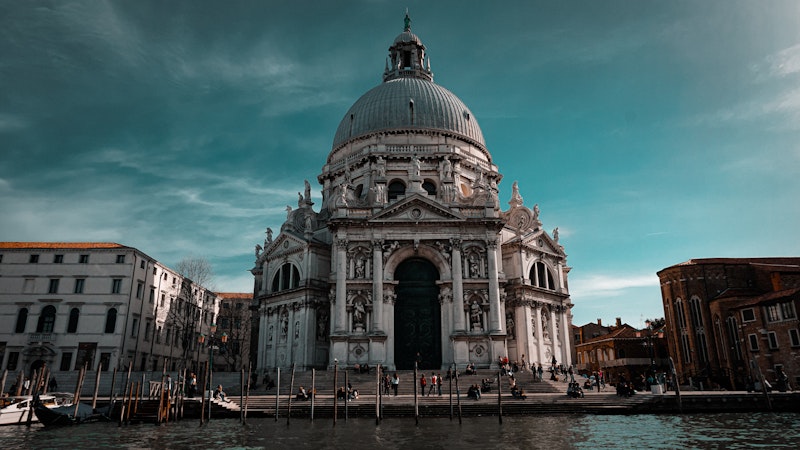 Whether you're whisking your partner away for the perfect romantic getaway, or you're just spending a couple of days in Venice during your Italian road trip, you won't be disappointed. During your short break in Venice, check out some of these excellent excursions. 

Spend a day exploring St. Mark's Basilica. This remarkable basilica dominates St. Mark's Square and is among the most breathtaking buildings in Venice. Among the highlights of the basilica are the gilded religious mosaics that cover the exterior and interior.

Plan a gondola ride along Venice's labyrinth of canals. Possibly one of the most romantic activities in the world, a gondola ride around Venice isn't to be missed. 

Delight in delicious Venetian cuisine. Home to perhaps the best restaurants in Italy, some of the best spots to dine out in Venice include GLAM, Osteria Da Fiore, and Osteria Alla Frasca. 
Venice Lockers
Venice is a compact city, perfect for walking around on foot. However, due to the city attracting approximately 30 million tourists each year, its narrow streets and bridges can become crowded. You also won't want to bring any cumbersome suitcases on your gondola ride. Avoid the hassle and book yourself in at a Venice luggage locker. Bounce has luggage storage services in Venice at local businesses, where you can securely deposit your belongings before going about your day. Book via the Bounce app, and be free to explore the City of Canals without being burdened by your backpack. 

Off the beaten path in Venice
If you're not a fan of big crowds, you might be looking to leave the beaten path and discover some of Venice's lesser-known attractions. There's plenty to explore around Venice, so you won't struggle too much to find some quieter excursions across the city. 

The Basilica S.Maria Gloriosa dei Frari is much less famous than St. Mark's but still offers some fascinating sights. A number of Doges and well as renowned artist Titian are buried in the basilica, and there are works by several famous artists, including Titian, Donatello, and Bellini.

Escape the city at San Giuliano park. This preserved Venetian lagoon is ideal for getting in touch with the local nature. Due to its position across the causeway, the park offers panoramic views of the Venetian skyline and features a bar in case you fancy a libation. 

Learn about modern art at the Giardini della Biennale. These gardens contain around 30 ornate pavilions displaying contemporary artworks by local artists.
What to do alone in Venice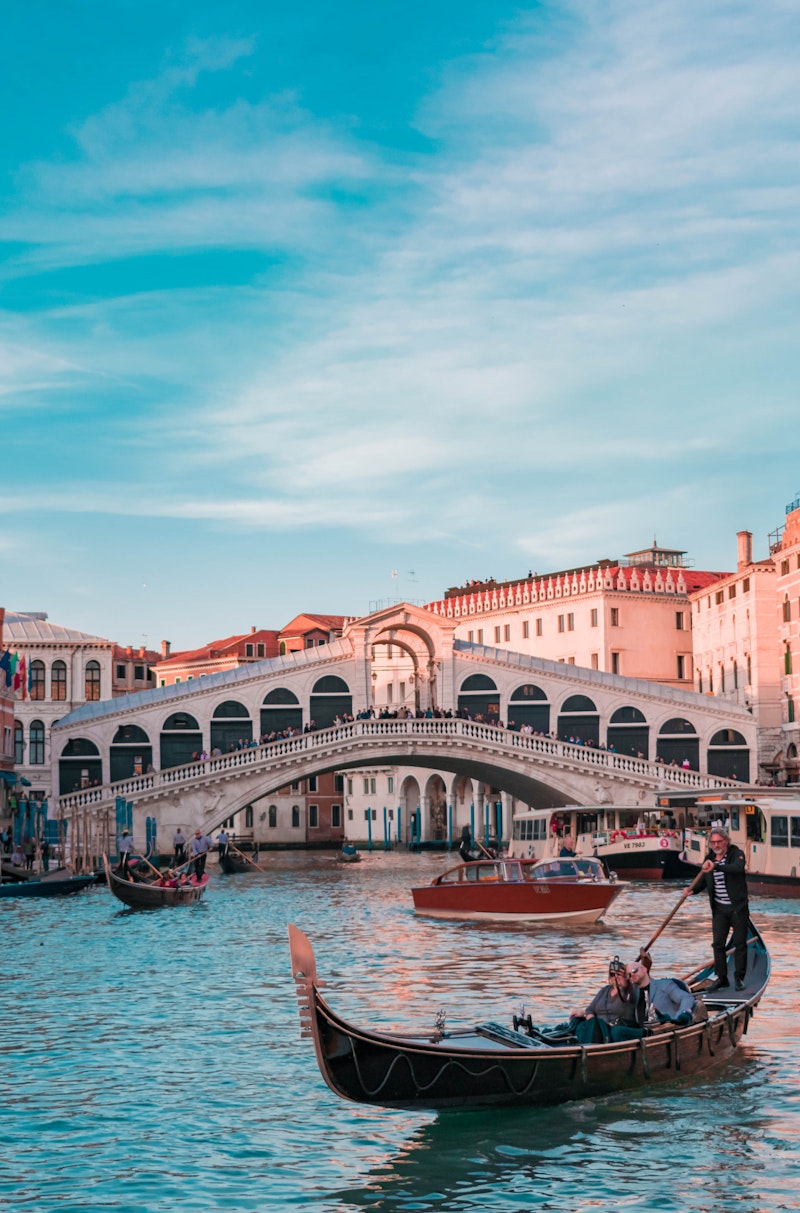 While Venice is better to visit with loved ones, it still offers plenty for solo sightseers to enjoy. If you're traveling alone, it's always a good idea to drop your bags off at a Venice bag storage location. If you're alone in Venice, check out some of these local attractions. 

Tour Doge's Palace. Once the residence of the Doges of Venice, this grand Gothic palace now serves as a museum, complete with lavish decor and furnishings.

Discover a plethora of stunning art at the Gallerie dell' Accademia. One of the best of Venice's many fine art galleries, the Gallerie dell' Accademia contains works by the likes of Titian, Vittore Carpaccio, and Giovani Bellini. While not usually on display, the museum also holds Leonardo da Vinci's Vitruvian Man. 

Shop til you drop Venice's many classy fashion boutiques. The Le Mercerie and San Marco areas of Venice are among the best shopping districts and feature stores like Guess, Calvin Klein, and Gucci. 
The best souvenirs in Venice
When you're nearing the end of your trip to Venice, you'll no doubt want to pick up the perfect souvenir. You'll find plenty of great options across the city, and one of the best is Murano glass. This glasswork takes its name from the small island in northeastern Venice and is said to be the birthplace of glass blowing. Ensure you visit the workshop and watch the masters at work before choosing an exquisite piece of jewelry to remember your trip.

If you're looking for a more reasonably priced memento, consider picking up a traditional Venetian mask used during Carnivale or a Gondolier's hat. Venice is also known for its food, so consider picking up some pasta, grappa, or some delicious baicoli.