Warsaw Visitor Guide 2021: Everything you need to know
5 February, 2021
by

Bounce
Poland's capital Warsaw is located on the Vistula River in central Poland. The largest city in the country, Warsaw is home to many of Poland's most important institutions. It has also been a battleground through the centuries for the powers that sought to control central Europe. Warsaw's long history of occupation culminated in the tragic events of the twentieth century, when Warsaw was virtually destroyed by the occupying Nazis. The city then fell into Soviet hands and was shut off from the West until late in the twentieth century.

However, Warsaw has been painstakingly rebuilt. Now, the old town district is known as one of the most beautiful in Europe. Additionally, this fascinating history has left Warsaw with some unique attractions to visit. Whatever you're into, you won't run out of things to do in the Polish capital.

A weekend in Warsaw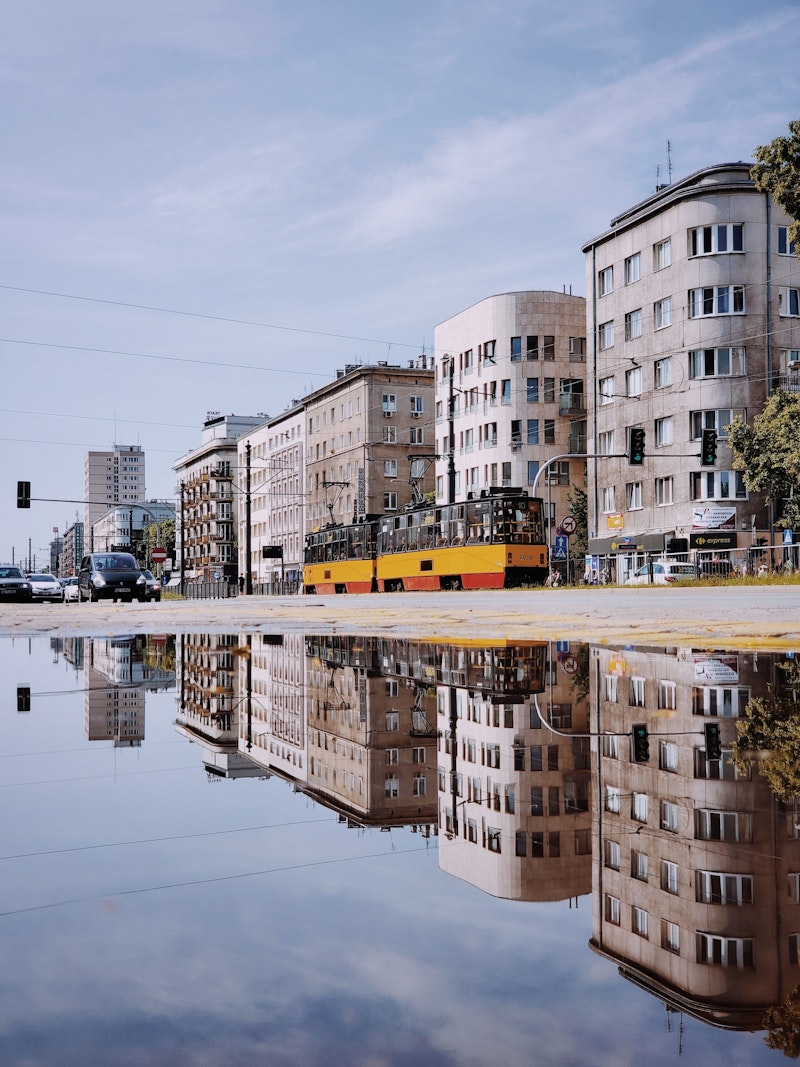 A weekend in Warsaw may not be enough to explore everything the city has to offer, but it will give you a good grasp of what there is to see. Drop off your bags at a Warsaw suitcase storage and start exploring, and you'll find lots to keep you occupied.

Warsaw's Old Town is essentially a modern reconstruction, but you'd never know it. The old buildings were restored to their former glory using the original materials wherever possible. As a result, the Old Town is listed as a UNESCO World Heritage site. The Market Square is the heart of the Old Town and is home to great restaurants and cafés.

Explore seven hundred years of Polish history at the Royal Castle. This impressive fortification houses a museum that tells the story of Poland's monarchy and the influence they had across Europe for centuries.

Get some fresh air at Warsaw's largest park. Lazienki Park was once the location of the Royal baths and the property of the King of Poland. Now, it's the place where the people of Warsaw come to stretch their legs and relax close to the heart of the city.
Warsaw lockers
Warsaw's charming Old Town has to be explored on foot. And with an extensive transit network, you won't find it hard to get around the city and see some of the other attractions Warsaw has to offer. You can make things easier on yourself by leaving your bags at a Warsaw luggage storage service while you explore. Drop off unneeded possessions in safety and pick them up whenever you're ready.

Off the beaten path in Warsaw
Beyond the obvious attractions, Warsaw has plenty of more quirky things to see. Escape the crowds, drop off your bags at a Warsaw luggage locker, and try some of these lesser-known places.

See the world's narrowest house at Keret House. Four feet wide at best and as narrow as twenty-eight inches at its skinniest, this unusual house is classified as an art installation to get around zoning laws. But it is indeed a house that is open to visitors to see this unique solution to city crowding.

Explore the early history of cinema at the Fotoplastikon. This intriguing contraption dates back to 1905, and works by spinning slides inside a large cylinder while viewers peer inside to see the pictures move. Very few of these machines have survived, making this a unique place to visit.

Visit one of the city's strangest museums at the Warsaw Poster Museum. This museum, opened in 1966 during the Communist era, was the first in the world dedicated to the poster. Now its extensive collection contains some of the best examples of this often-overlooked artform.
What to do alone in Warsaw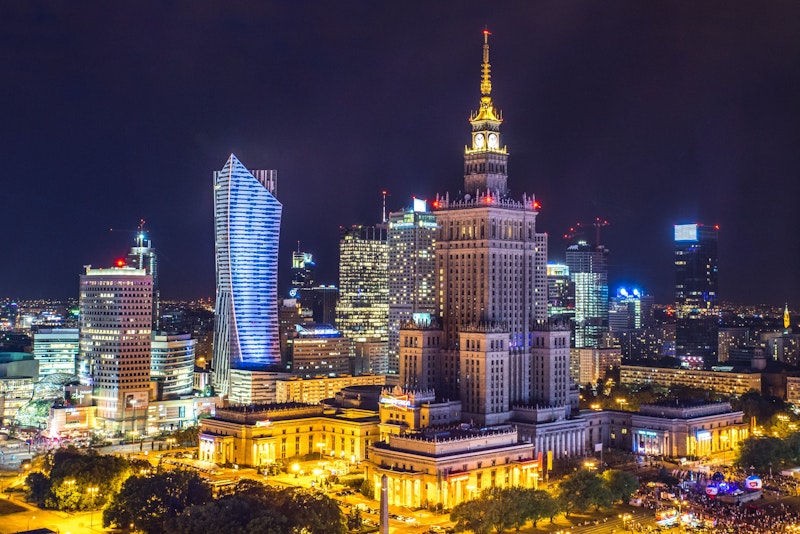 Warsaw is a great city to explore by yourself. You'll be able to navigate the crowds more easily and spend time exploring exactly what you want to see. Whether you're on a solo vacation or traveling for business, Warsaw will give you plenty to do by yourself. Drop off your bags at a Warsaw luggage locker and enjoy the Polish capital.

For visitors from Western Europe or North America, Poland can seem extraordinarily cheap. As a result, Warsaw attracts its share of party animals. Set out on a pub crawl through Warsaw, and you'll meet people from around the world who come to enjoy its highly affordable capital city.

Visit the Museum of the Warsaw Uprising. This museum tells the story of the Polish rebellion against Nazi occupation and the brutal reprisal that almost destroyed the city. Innovative exhibits include a reconstruction of the Warsaw sewers that the freedom fighters used to get around. The museum tells a tragic yet inspiring story that will make you appreciate what you have.

Get a view over the city at the Palace of Culture and Science. The striking Stalinist building houses two museums, and one of the main attractions is the 30th floor terrace that lets you look out over Warsaw from above.
The best souvenirs in Warsaw
If you visited the Poster Museum, you may be inspired to take home some wall art of your own. Galeria Grafiki I Plakatu can help you pick out some unique art for your home. Alternatively, you can grab a bottle of Poland's national drink and celebrate one of its most famous sons at the time with a bottle of Chopin vodka. For something a little more kid-friendly, visit Wedel for a crash course in Polish chocolate. Or if you're looking for something handcrafted, such as traditional Polish dolls or ceramics, swing by Cepelia souvenirs for a great selection of handicrafts.