York Visitor Guide 2021: Everything you need to know
26 January, 2021
by

Bounce
York is an ancient city that still exerts a pull for modern visitors. Situated where the Ouse and Foss rivers meet, this Cathedral city is located in North Yorkshire in the north of England, close to the Scottish border. Established by the Romans, York was the site of the crowning of Emperor Constantine. Later falling into Viking hands, it became a cathedral city in the middle ages. It's the well-preserved medieval buildings of the city that continue to be a tourist attraction into the modern day.

With excellent transportation links to the rest of the UK, York is easy to reach from other cities throughout the country. As a result, it is a popular tourist attraction both with UK residents and overseas visitors. Wander the medieval streets at the heart of this northern city, and you'll feel as though you've stepped back in time.

A weekend in York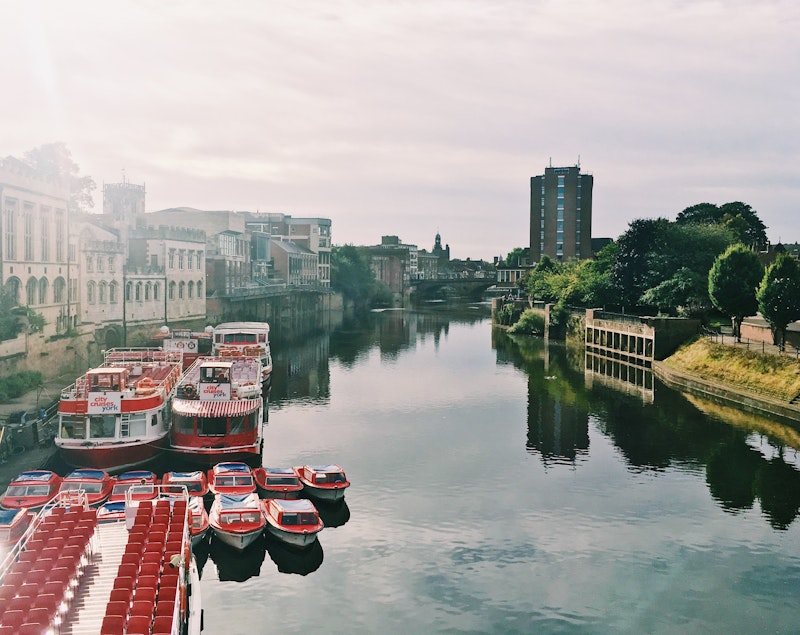 York makes a fantastic weekend destination. As a city which long predates vehicles, the historic center of the town is extremely walkable, and most of the major attractions are close together. As a result, you can see a lot of what the city has to offer in a short time.

York Minster is the city's cathedral and is one of the most impressive churches in the entire country. A masterpiece of Gothic architecture, the origins of this huge church lie all the way back in the 7th century. Drop off any heavy bags at a luggage storage service in York and visit this stunning religious site for yourself.

Ever wondered what a Viking town smelled like? At Jorvik Viking Center, you can find out for yourself. This painstaking reconstruction of Viking York uses models, dioramas, and even smells to transport you through a Viking town. As much amusement park ride as it is a museum, the Viking Center puts you in touch with history in the most visceral and immediate way.

See what may be Europe's oldest shopping district at the Shambles. Dating back to the 11th century, this crooked street's half-timbered buildings are home to an eclectic selection of shops, cafés, and restaurants. One of York's major attractions, the Shambles is an icon of the city and one of the UK's most famous streets.
York lockers
As is so often the case with very old cities, York is best explored on foot. Part of this northern town's charm is getting lost among the crooked streets and discovering the place for yourself. You can make things easier by dropping your bags at a luggage locker in York so that you're not carrying more than you need to. Travel light, and your feet will thank you as you wander this enchanting town.

Off the beaten path in York
Any city that's been around as long as York has is sure to have some odd attractions. Once you've seen the major sites, there's plenty to do in York that is off the regular tourist trail.

York claims to be Europe's most haunted city. Whether that's true or not, it's certainly a place that has its share of fascinating stories from the past. Head out at night on a ghost walk and hear bloodcurdling tales from history. There's no guarantee you'll encounter a ghost, but you will certainly come away with a  deeper understanding of York's complicated past.

See a more recent chapter of history at York's nuclear bunker. Built in 1961, the bunker was designed to withstand a nuclear attack from the Soviet Union. Now fully restored, it is home to an early supercomputer and can be visited on a guided tour. Drop off any unneeded luggage at a bag storage shop in York and see this relic of the recent past.

See the world's largest railway museum in York. Rail travel was invented in Britain, and the country's national railway museum, located in York, tells the story of rail travel from the earliest tracks laid down in coal mines to the modern developments of rail. Anyone with an interest in industrial history will love this stunning collection of artifacts.
What to do alone in York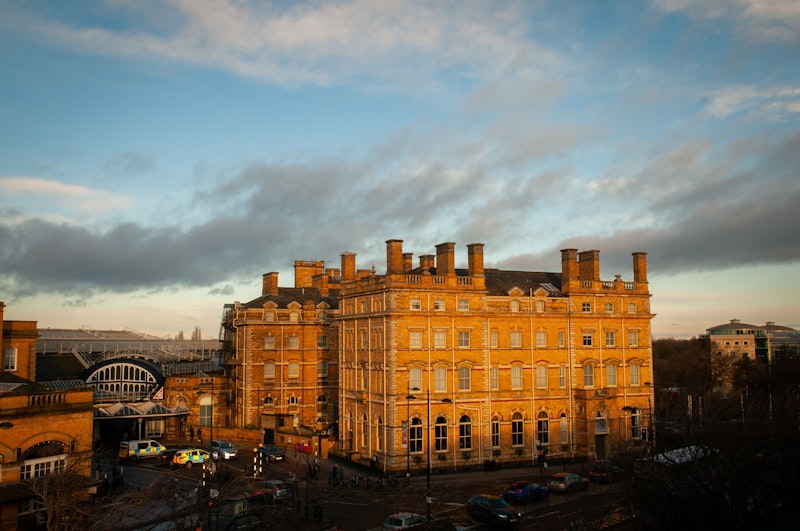 York, like most UK cities, is an extremely safe place to visit, and it's also very easy to get around. Exploring York by yourself allows you to see more of what you want and less of what you don't. And you won't lack things to do in this historic city.

Check out York Castle Museum to learn more about the city's history. There isn't much left of the castle, but the prison built here has since been converted into a museum. A highlight is a re-created Victorian Street and the preserved cells of unfortunate prisoners.

Take a tour of York Brewery and try some of the innovative beers and ales being made in the city. A guided tour explains the process of brewing beer and lets you try some of the brewery's best offerings. Drop off any heavy bags at a luggage storage locker so you can enjoy your tour.

Take a boat trip along the River Ouse to see the city from a different angle. You can take a guided tour that will explain more of the city's history, or rent your own motorboat to explore for yourself. Getting out on the water is always a relaxing experience, and the city skyline looks truly stunning from a boat.
The best souvenirs in York
For some tasty treats that will remind you of your trip, visit York Cocoa Works. This chocolate shop is perfect for anyone with a sweet tooth, and the chocolates make ideal gifts for those back home. If you prefer your treats with a little more kick, visit York Gin just off the Shambles and shop a staggering selection of gin. All of the spirits offered at the store were made in the city of York and are difficult to find anywhere else. Or you could celebrate York's haunted reputation at the York Ghost Merchants. Located in the Shambles, this store sells unique handmade miniature ghosts which are handed over to buyers with a ceremony, making this one of the most unusual stores you will ever visit.