Zürich Visitor Guide 2021: Everything you need to know
2 March, 2021
by

Bounce
Zürich, located in the north of Switzerland, is known worldwide as a center of banking and finance. But there's a lot more to this pretty lakeside town than big business. As one of Switzerland's biggest cities, Zürich has a wealth of cultural institutions and attractions. Its Old Town is known as one of the prettiest in Switzerland. And the clear cold waters of Lake Zürich at the city's doorstep, not to mention the surrounding Alps, make it a great place for sports enthusiasts to visit.

Zürich has been occupied since Roman times, so there's plenty to interest history buffs. It also has some of the best restaurants and nightlife in the country. With excellent transportation links to the rest of Switzerland and to other European destinations, Zürich is a place well worth adding to your vacation itinerary. Drop off your heavy bags at a Zürich luggage storage service and start exploring.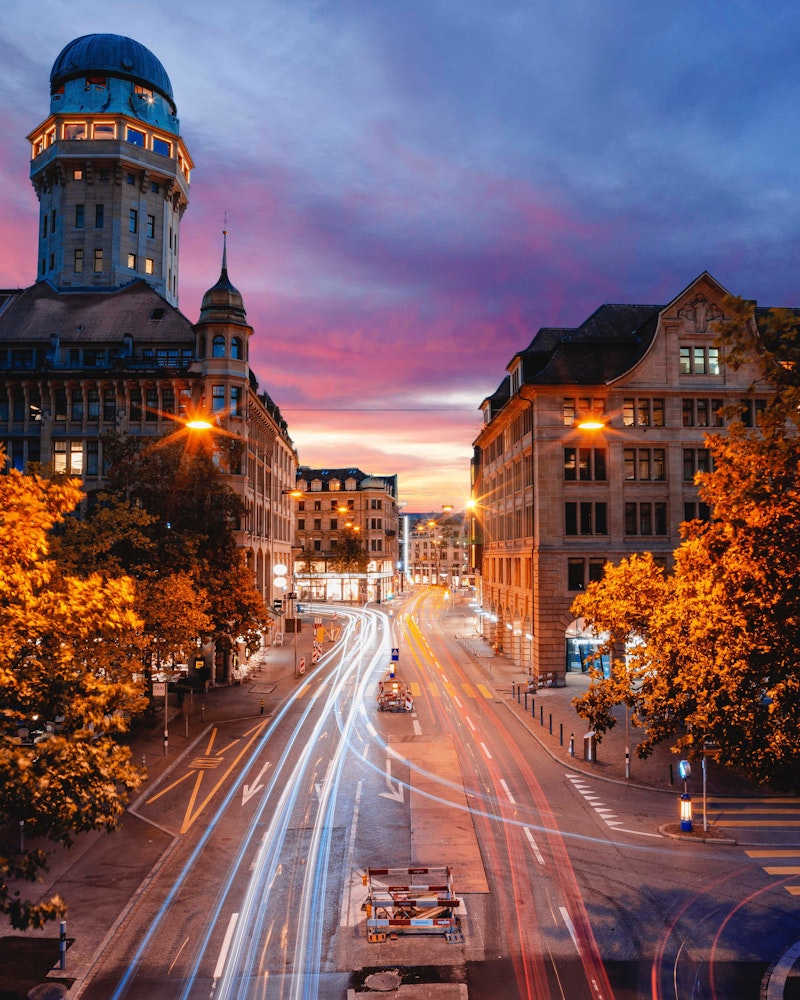 A weekend in Zurich
From the moment you arrive in Zurich, you will see what makes the city so special. The scenery is postcard perfect, and the old town exudes charm. A couple of days in the city will by no means exhaust everything it has to offer, but it will allow you to see some of the top attractions.

Lake Zürich is an attraction all by itself. Take a walk along the scenic Promenade of the east shore to enjoy views out over the dazzling water. Visitors to Zürich have been strolling this path since the nineteenth century, and many of the city's grandest buildings are along the waterfront, making for an incredibly scenic place to visit.

Zürich's Altstadt, or Old Town, is renowned for its beauty. Unlike most European countries, Switzerland has largely stayed out of the many wars that have shaped the continent, meaning its historic buildings are incredibly well-preserved. A walk through the Old Town is a stroll through centuries of Swiss history.

Get an unrivaled view of the city from Uetliburg. This mountaintop provides incredible views of the surrounding Swiss countryside and is easily reached via train from the center of the city. Drop off your bags at a Zürich luggage locker and scale this magnificent peak.
Zurich lockers
With its ancient city center and excellent transit links, Zürich is a city best explored on foot. You can make things easier on yourself by dropping off your unneeded bags at a Zürich suitcase storage before you go wandering. Knowing your belongings are safely looked after while you explore will be a load off your mind as well as off your back.

Inich
Zürich certainly gets plenty of tourists from around Europe and beyond. Everyone goes to the lake, the Cathedral, and up the mountain. But the city also has some lesser-known places where you can escape from the crowds. Try some of these underrated gems.

Take a hair-raising ride up the mountain of Adlisberg. A tiny train has been climbing the steep slope to a grand hotel since 1895. At times, the incline is almost 20 percent, and the journey can be a little nerve-racking. You'll be rewarded with sweeping views over the city.

Ancient meets modern at the church of Fraumunster. Founded in the ninth century, most of the building dates back to the twelfth and fifteenth centuries, although it is possible to access the crypt to see some of the original structure of the church. However, some of the windows in the church were designed in 1970 by artist Marc Chagall, combining the very old with the cutting edge of modern art.

Niederdorf, known as Dorfli to locals, is one of the city's most exciting neighborhoods. Cars are banished from the cobblestone streets, and it's an enchanting place to wander and drift in and out of trendy shops and businesses. At night, it turns into one of the city's top entertainment districts. It's the place to see how Zürich's young and trendy population live.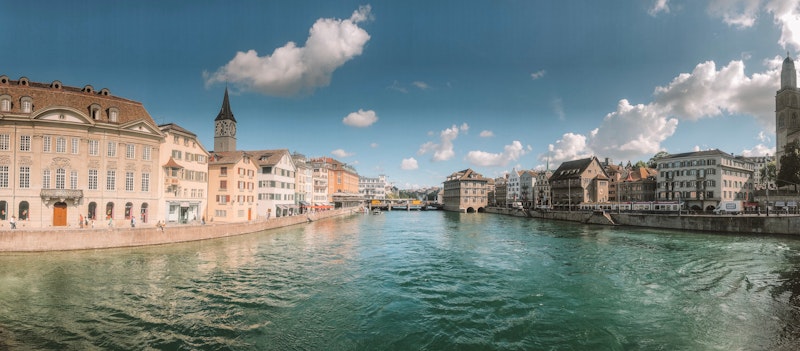 What to do alone in Zurich
Zürich is a great place to visit alone. Very safe and often frequented by business travelers, no one bats an eyelid at someone dining alone in a restaurant or visiting an attraction solo. Whatever brings you to Zürich, you'll find plenty to keep you occupied by yourself.

Take a cruise along the river Limmat that bisects the city. This is the best way to see some of Zürich's most impressive buildings, and a knowledgeable guide will explain the significance of what you're seeing while you sit back and enjoy the ride.

The Swiss National Museum contains exhibits and artifacts that tell the whole story of Switzerland from prehistoric times to the modern-day. You'll see some of the country's archaeological and artistic treasures in this grand institution, and you could easily spend a day or more wandering the halls.

Fans of soccer can't miss the FIFA World Football Museum. Opened in 2016, this state-of-the-art institution tells the story of the world's most popular sport. Interactive exhibits ensure you won't be bored for a minute, and even if you're not a soccer fan, you may come away with a new appreciation of the game.
The best souvenirs in Zurich
Zürich is a shopping paradise. The Bahnhofstrasse is the city's main shopping street and is one of the most expensive in the world. Prada, Louis Vuitton, Chanel, and other top fashion houses can be found here. You'll also find the famous Sprungli café and confectionery store, which makes a great place to pick up expensive but exquisite chocolates to take home. Of course, Switzerland is also famous for watchmaking, and Les Ambassadeurs on Bahnhofstrasse has an incredible selection. For something a little kitschier, visit Teddy's Souvenir Shop and pick up a cuckoo clock to remind you of your Swiss trip.