Bora Bora Travel Tips - For Budget & Luxury Travelers
Published by:

Mac Candee
21 February, 2020
So you're thinking of a trip to Bora Bora, but you're not sure how to plan it, what it is going to cost, and what options you have. We are going to show you exactly how to plan for the best possible Bora Bora experience with our Bora Bora travel tips. The content is applicable to both budget travelers and luxury travelers as we will share information that applies to both types of traveling. We spent a lot of time in Bora Bora finding our way around and mapping out Bora Bora tours, Bora Bora accommodation, as well as a lot of research done in advance of our trip so we hope this helps you!

Bora Bora Whereabouts 
Here are a couple quick facts about Bora Bora. Bora Bora Maldives are commonly thought of as the same place, but they are actually really far away from each other. Bora Bora is a tiny set of islands and atolls in the middle of the South Pacific Ocean about halfway from Los Angeles to Australia. Bora Bora belongs to a cluster of islands known as the French Polynesian Islands which is a part of France. The main island of Bora Bora is just over 10 square miles in size.

Bora Bora is famous for its' cluster of atolls surrounding the main island which contributes to the iconic shape many recognize from desktop screensavers. The island is covered with the infamous overwater bungalows that surround a volcano in the center of the island and atolls. The islands are just a few hundred miles away from the mainland of Tahiti where all of the long-haul international flights fly in and out of. 

Let's get into the Bora Bora Travel Tips now - when to go and for how long?
You first want to figure out when during the year you will want to visit Bora Bora. I think it is important to mention that Bora Bora is extremely beautiful throughout the year, but taking the weather into effect may increase your amount of days with sunshine. 

"The best times to go to Bora Bora are November and April. These short shoulder seasons offer fine weather with temperatures in the mid-70s to mid-80s. High season runs from May to October when rain showers are isolated and the number of tourists swells." https://travel.usnews.com/Bora_Bora/When_To_Visit/

How long should I stay?

One week in Bora Bora was a great amount of time for us to be able to do most of the Bora Bora tours, activities and excursions the island offers. Of course, if you can stay for longer, we would absolutely recommend it because waking up to the beauty of the island never gets old! I would say the minimum amount of time (depending on how far you're traveling) should be at least 5 days.

How to get there?
If you are traveling from the US, you will almost always have a connection through San Francisco or Los Angeles before an 8-hour flight to Tahiti, French Polynesia. From Tahiti, you will take a small Air Tahiti propeller plane to Bora Bora. Additionally, the smaller Air Tahiti planes can take you to any of the smaller surrounding islands in the French Polynesian Islands.  

Let's talk about pricing: if money is not an issue for you, go ahead and find whatever flight has the best schedule and timing for you. For budget travelers, my recommendation would be to utilize Google.com/flights and look up both round trip fares and separate one way flights as  I have been able to piece meal some great deals by doing this trick. Additionally, if you can utilize points on one or both legs of the flight, this can save you quite a bit of money.

(Next paragraph - U.S. Only - credit card points strategy)

The next paragraph here shows you how to leverage airline miles to reduce your flight costs. If you are in a position to open up a new credit card, there are multiple options that could pay for some or all of your flight costs to get to Bora Bora. I would recommend opening the American Airlines AAdvantage Platinum card you get anywhere from 50,000 miles to 70,000 miles (this depends on their current offering) just for spending the minimum spend amount in the first three months. You can utilize 80,000 miles to book a round trip flight to French Polynesia + around $70 in government taxes and fees when utilizing points. This would take a huge expense off your trip if you can get part or all of your flights for almost "free." If both you and your travel companion (spouse, partner or friend) do this, it is saving you between $2,000-$5,000 dollars for the trip. Keep in mind, to book with American Airlines points to French Polynesia you need to call their phone number (800-882-8880 - AAdvantage customer service) as they utilize their partner airline, Air Tahiti to get you there.  If you simply search the flights on their website, no results will be found.

Disclaimer: this blog post is not financial advice. It is recommended that individuals should not open up new credit cards if they carry a balance/plan to carry a balance on credit cards as the cost of high interest rates will outweigh the sign up bonus over time.  

Should I only visit Bora Bora or include other islands in French Polynesia?
Now while you are determining how to get there, you need to figure out if you want to visit multiple islands or just target your visit to go to the most famous islands and atolls of Bora Bora. There is definitely a reason why Bora Bora is arguably the most famous and beautiful island in the world, but it is important to note that we had a great time visiting Tahiti for a few nights. During those nights, we made a day trip to the island of Moorea.  Determining this in advance of booking flights will help you better plan when to book regional flights within the islands. All inter-French Polynesian flights are booked with Air Tahiti Nui. https://www.airtahitinui.com/us-en. The last thing to note with Air Tahiti is that when you are flying within French Polynesia they charge you based on the total weight of all your bags combined. This is much different than many other airline carriers who will charge you based on quantity of bags and weight within each bag.

On our trip, we stayed in Tahiti, French Polynesia for the first 2 nights to get a feel of the more urban side of the Polynesia islands. One of the two days in Tahiti, we decided to take a day trip over to Moorea via ferry. This was an awesome day trip that we would recommend if you have the time. If you are looking to go to Moorea, you have two options to get there. You can take a 45-minute to 1-hour ferry ride in which you can even drive your car onto the ferry so you have it available in Moorea or you can take a very short flight (I would estimate 10-15 minutes max in air time). It is arguable which option is faster as airport security, check-in, and luggage check adds on quite a bit of time to the commute, whereas the ferry picks you up and drops you off at the ferry port (Armeti Ferry -  http://www.aremiti.net/). There are a handful of other islands that tourists visit, however, we did not visit the other ones to give you a recommendation. 

Planning where to stay?
So this is a big question and arguably the largest expense you incur on your trip. There is no lie that Bora Bora is known for some of the most luxurious and romantic accommodations in the world. The chain of islands and atolls are so far from all other countries that import costs bring the total price tag up.

The scenery and romance attracts a lot of "honeymoon-ers" who (in some cases) have additional funds to spend on a "once in a lifetime" luxurious getaway to celebrate their newly announced vows. If this is you, then it will make the search slightly easier to pick as the money savings factor may not be as crucial to you then. Utilizing Kayak.com or Expedia.com can be a great option to find a lot of options at relatively competitive prices. There are so many options for over the water bungalows, but we would say that St. Regis Bora Bora has one of the most picturesque views of the island as well as Conrad Bora Bora has one of the best for beautiful sunrises. Keep in mind, all of the hotels on the island are PHENOMENALLY beautiful, but these would be our favorite views we saw when cruising around the island by boat.  

For budget travelers like us, we wanted to figure out how we could plan to visit Bora Bora WITHOUT spending $5,000+ on a week's worth of accommodation. There are a few strategies to make this possible:

Option 1 - Stay in an AirBnB: You can do exactly as we did which was find an AirBnB rental to stay in a great location on the island and reap most of the benefits the island has to offer while keeping your accommodation costs very low. Since we wanted to do a bunch of excursions that would be off of a resort, it did not make sense for us to do the resort option (we will talk about available excursions later on in this post). We went with 2 other friends (4 people total) and stayed in an Airbnb for around $1,400 for 7 nights which makes Bora Bora much more affordable when you split it 4 ways. 

Our Airbnb is up on the hill with the white roof: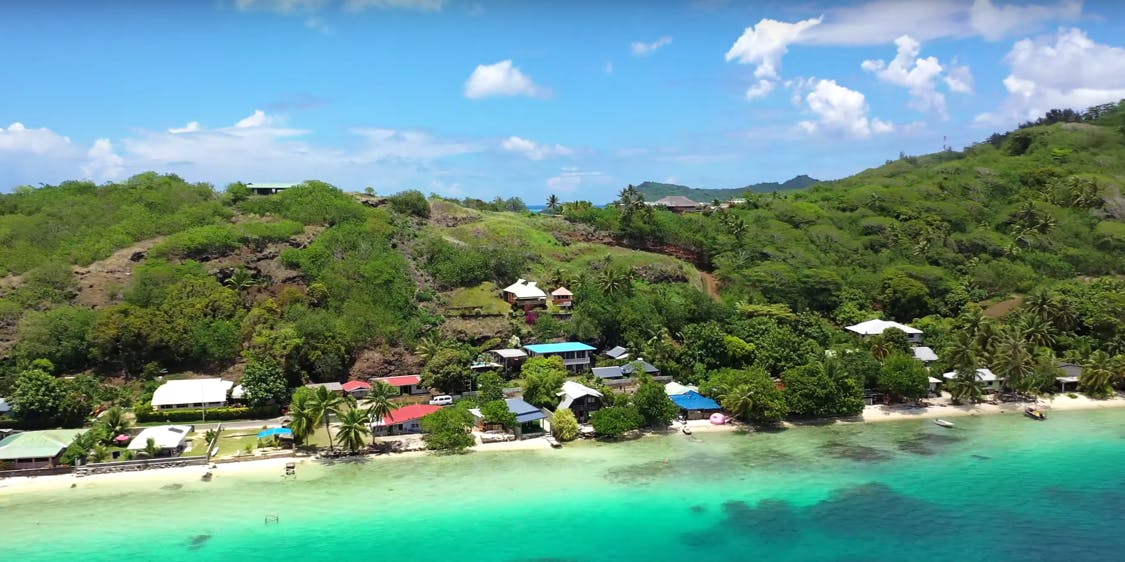 Check out the views from our porch every morning at sunrise:

Option 2 - Utilize Points: If you have saved up some hotel points from previous stays or a travel rewards credit card you have, you may be able to get a portion or all of your accommodation for basically free!! Check your rewards accounts, I occasionally find people that do not use their points very often and are pleasantly surprised when they look at their account and have a pretty large points balance saved up.

(Next 4 paragraphs – Bora Bora Travel Tips for cutting costs - U.S. Only - credit card points strategy)

If you are from the U.S. and have the option to open new credit card(s) then you may be able to build up your points balance quicker than you realize. Let me give you an example how you can thousands of dollars if you play your cards right. I have the Hilton Honors Aspire card which at the time of writing this blog post has a 150,000 sign up points bonus (this can vary through the year). This means I have 150,000 points right away just by spending my normal money on my monthly expenses + all of the points Hilton gives me per dollar spent. Next, the card gives me one free weekend night per year (which can be very valuable in places like Bora Bora), $250 airline incidental credit for bags, upgrades, inflight food and beverage, and other charges listed in their policy, and a $250 dollar resort statement credit (you can use towards meals and drinks). On top of all of this, the card automatically makes you Diamond status which has a plethora of benefits and probably my favorite benefit is that they upgrade you to the next best room if a spot is available. The annual fee is $450, but before the fee scares you away, check out how that $450 per year cost gets you thousands of dollars in benefits. The card has a lot more benefits, but I wanted to highlight these benefits specifically for this post.

Here is the link to the card if you want it, I do get a referral bonus if you sign up through my link. It is up to you if you want to use this link, but doing this does help make more posts like these possible to help travelers like you make their dream destinations possible. (http://refer.amex.us/MACKECZ0dz?XLINK=MYCP). 

So let's recap this as that was quite a bit of information. Let's say you "John" and your spouse "Betty" each open up this credit card. John and Betty each receive 150,000 points = 300,000 points + probably another ~10,000 points each earned from John and Betty meeting their minimum spend; so this totals 320,000 points. You also each receive a free weekend night and $250 each for a resort credit ($500 total). You now have 2 weekend nights, $500 in resort expenses, and 320,000 points towards more nights. I looked up Conrad Bora Bora which can have nights for as low as 80,000 points per night (it seems that the closer it is to your reservation the less points it is). My example I looked up was 1 week from today in February 2019 and I found 80,000 per night whereas when I looked up 9 months from now in February it was 360,000 points per night. So shop the dates and do not get discouraged if your initial dates have a high amount of points per night, keep looking and be flexible with your dates if possible!

Going back to the example, where the redemption is available for 80,000 points: this would mean that John and Betty could combine their points for a total of 4 nights (80,000 points * 4 nights = 320,000 points) and then utilize their 2 weekend nights to go ahead and get a total of 6 nights at the Conrad Bora Bora with the potential free upgrade that your Diamond Hilton status can get you. Additionally, you will have $500 to spend on food and drinks. John and Bettys' trip could be almost free!!! What would that cost you if you were to pay cash? The Conrad Bora Bora per night (one week from now in February) would run you at $751 per night * 6 nights = a WHOPPING $4,506 and this doesn't even include the value you get in John and Betty's example where they have Diamond status to potentially get an upgrade from a room that already is worth $751 per night.  

Option 3 - Mix & Match: You can do a mix of option 1 and 2 by spending a few nights in AirBnBs and a few nights in a luxury hotel, but if you do this I would recommend doing the Airbnb for the first portion of your time there and end with the hotel so you get to finish off your trip with the luxury accommodation.

Check out the room our friends stayed in St. Regis Bora Bora Resort Travel Video - https://youtu.be/65ZmJ6wr8lg

Check out our Airbnb in Bora Bora - Travel Video - https://youtu.be/zJw9Qt9mcIo

Now that the planning is done - Your arrival in Bora Bora
One of the first Bora Bora travel tips you must know for your arrival:

Let's help you sound like a local 😛 Two of the most commonly used words in Bora Bora by tourists in the local's dialect is Maruru (pronounced Mar-roo-roo) = thank you and Yoarana (pronounced Yo-RANA) = hello.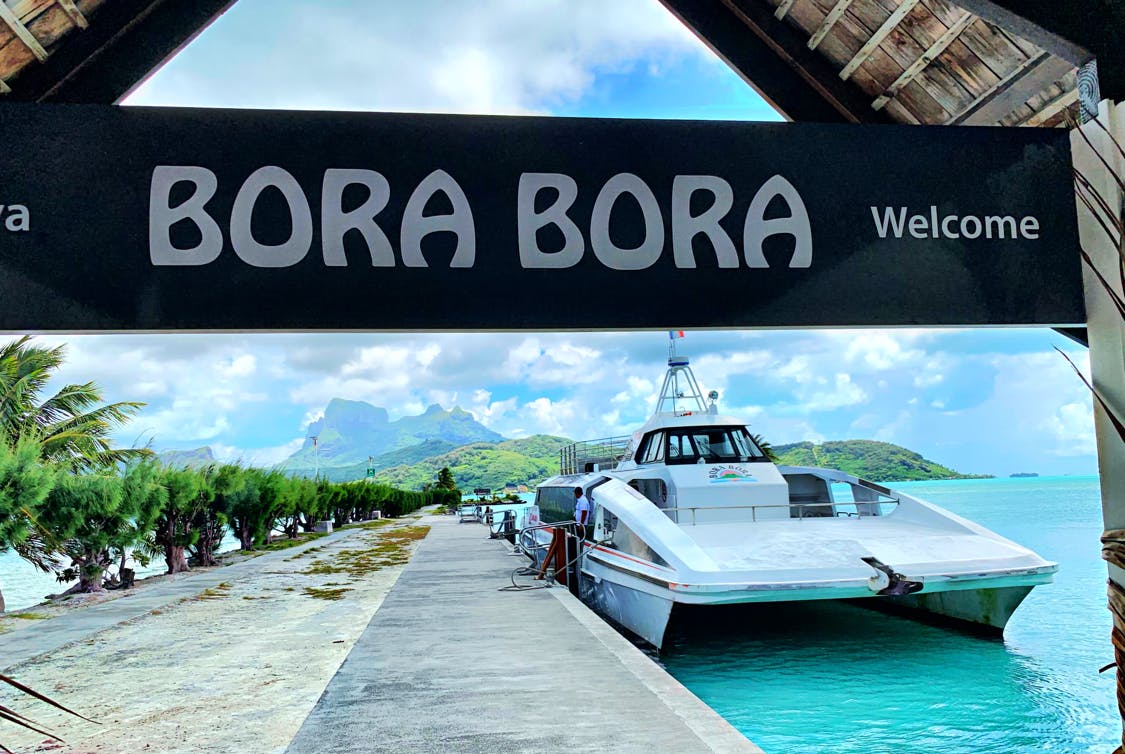 When you arrive in Bora Bora via plane, you land on a very small atoll that has the airport and airstrip on it. Directly at the airport, there are two options for you to get to either your resort or the mainland. You can take the free ferry (free with purchase of your plane ticket). Or if you are staying at a resort, the resort most likely offers a private boat transport from the airport directly to the dock of the resort where you will stay. Make sure to check with the resort on what that additional charge is.

If you are staying in an Airbnb or other rental on the main land, you want to hop on the ferry which will bring you to Vaitape Port. Directly at the port, when you get off the boat, there will be taxis available that can take you around the island. In some cases, your Airbnb may offer to book your taxi if you ask them in advance which can secure a good price. We took a taxi from Vaitape to an Airbnb on the south side of the island near Matira Beach which ran us around $20 USD; make sure to have cash for the taxi driver! 

Bora Bora Tours & Activities
WHERE DO WE EVEN BEGIN?!?!?! This is one of my favorite sections of our Bora Bora travel tips because the excursions were so much fun!!! Ok so we did quite a few of the activities during the week we were there. We have made YouTube videos for each one of these activities and will share them with you after each activity: 

Activity/Excursion #1 Snorkeling, Booze, and Boat Cruise:
The first Bora Bora tour we did was a Snorkeling, Booze, and Boat Cruise. This excursion was our first full day and probably my favorite activity overall. We did this awesome boat cruise with around 10-15 people for the full day through a company called Raanui Tour. The boat cruise included spending some time snorkeling at the Coral Gardens with some of the clearest water I have ever seen. Then we went swimming with sharks and stingrays which was such an amazing experience. Hint, these are the sharks that don't usually attack humans so it was actually much safer than we initially thought. After this, we went a little further out where there were larger sharks and unbelievable sea life with some of the most beautifully colored fish I have ever experienced.

As you can probably tell, this tour set many personal excitement records for me!

Then to wrap up the trip, we headed over to Motu Island which is this uninhabited island where the tour guides cooked us a fresh meal.

Ok ok ok, this sounds amazing right, well how much was it? For the full day boat cruise including all of the above-mentioned activities + unlimited drinks, it came out to about $120 per person. This is definitely higher than a lot of the other islands we have visited, but keep in mind you have a full day excursion with meals and drinks as well as an unforgettable small group tour so I would consider the price completely worth it after we completed the excursion!

Check out the Boat Cruise Travel Video- https://youtu.be/jc6iZE2Aty4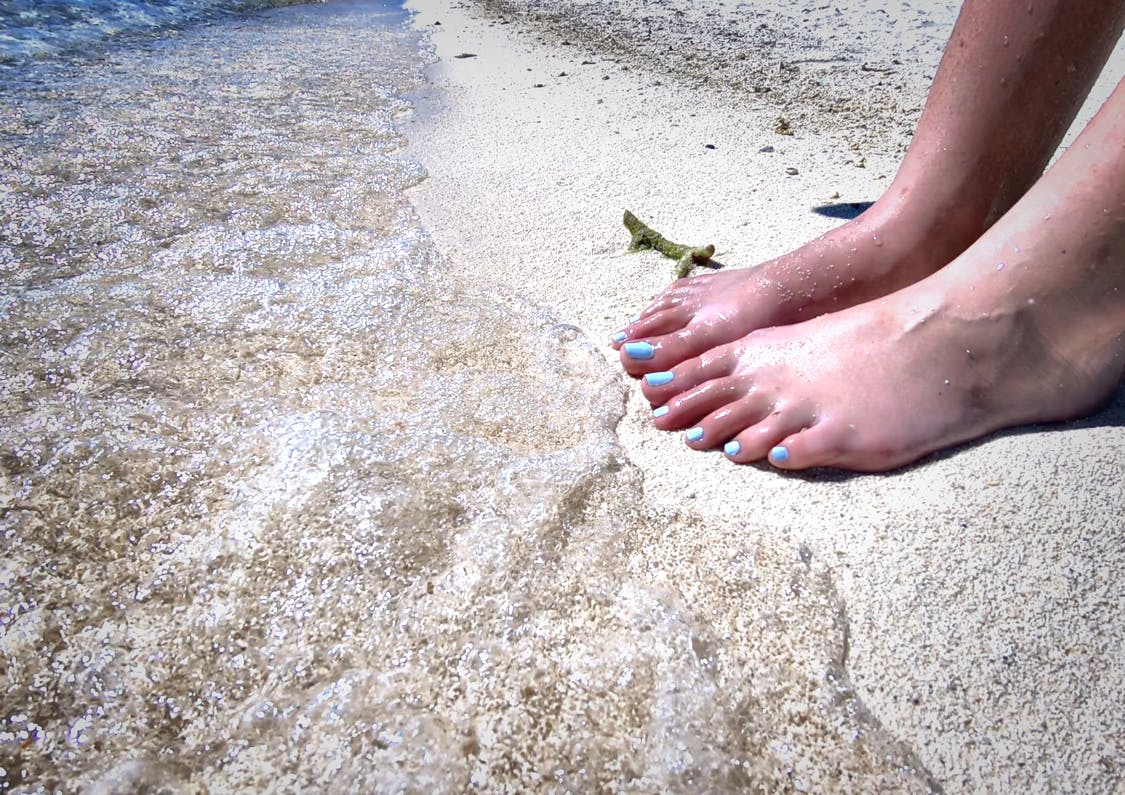 Activity/Excursion #2 Matira Beach:
Matira Beach is the only publicly devoted beach in Bora Bora and it is absolutely beautiful anytime you visit, whether it is in the morning, midday, or during sunset.

You will find it rarely is "crowded" and usually the population at the beach is locals with some foreigners. There are a few restaurants and places to grab a beer directly on the beach. They offer the convenience and beautiful views of the water. Overall, I would definitely recommend going there because of the beautiful scenery, the relaxation feel, and the experience of seeing where the locals will hang out. 

These sunset photos speak for themselves: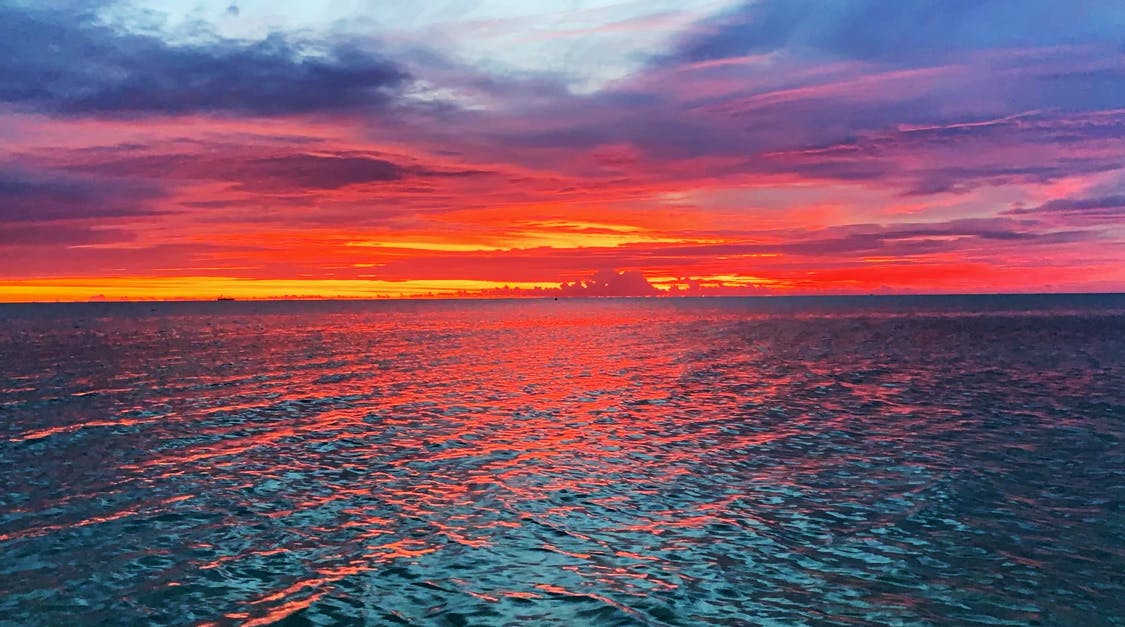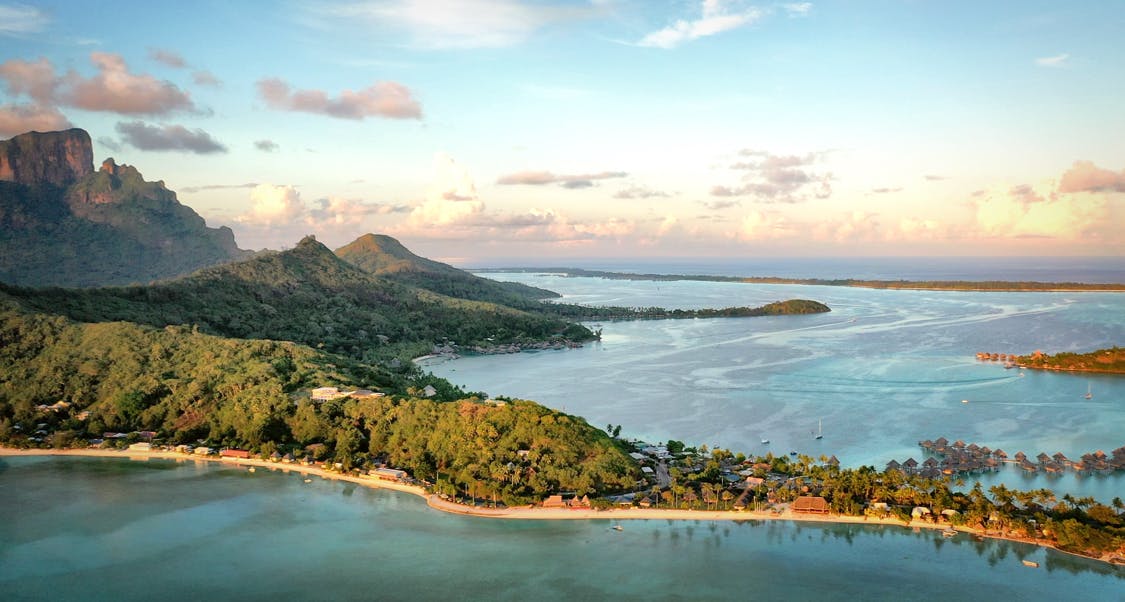 Check out the Matira Beach Travel Video- https://youtu.be/9p_30Pf1tas

Activity/Excursion #3 Private Boat Rental:
This private boat rental in Bora Bora was an absolute MUST DO and let me tell you... WE HAD A BLAST DOING IT!

The 4 of us in our group rented a pontoon boat that did not have a tour guide (this was on purpose; we wanted some freedom). The total cost was $400 for 8 hours and we split it 4 ways so it came out to $100 per person. The boat had a small engine so it did not require a boat license. Never driven a boat? No worries, it was so easy to drive and can only be operated at a really low speed. Additionally, the company gave us a really informative overview of where we should and should not bring the boat, a map outlining the island and best places to visit, a first aid kit, a cooler for drinks 😛, and a cell phone in case there were any emergencies. The company we rented from is La Plage Bora Bora. 

Check out the Private Boat Rental Travel Video- https://youtu.be/YGxRudoYFWs

Activity/Excursion #4 Car Rental Road Trip:
We road tripped around the island of Bora Bora as there are a handful of spots to stop at around the way. If you drive directly around the island with no stops it will take you around an hour. With stops for sight seeing and food, you can do it in half of a day in my opinion. A few stops to add to your list are: Vaitape Town Center, WWII Guns Faanui, and Fitiiu Point. The road trip was fun to do, but not necessarily a highlight from the trip. The rental car costs were $112 for 24 hours with gas not included (additional ~$10-20). It was nice to have some freedom to drive to restaurants and a see a few cool areas around the main island, but if you are limited on time then I would say it is not worth using one of your days in Bora Bora to road trip around the island. 

Check out the Car Rental Road Trip around Bora Bora Video- https://youtu.be/x6SeVbQzNcw

There are many more Bora Bora activities and excursions: jet skiing, 4WD tour, sunset cruises, etc. just to name a few. I would always recommend to look at Trip Advisor before making your final decision as you can have first-hand feedback from other travelers that have done the excursion already.

Restaurants & Grocery
Bora Bora travel tips for restaurants:
When it comes to restaurants, you will find some of the best restaurants on the resorts (expect to pay more at these restaurants). For some of the resorts, you can take a water taxi to get there since a lot of them are on atolls. There are also quite a few restaurants around the main island and some of our most favorites were around the Matira Beach area. Specifically, the Bora Bora Beach Club was our favorite in that area because the overall vibe of it was a "chill on the water" type environment. They also had a chocolate lava cake that was AMAZING!!!! If you are looking for a more romantic experience, the restaurants at the resorts have a higher price tag, but they can offer a very romantic setting. We also went to Bloody Mary's for lunch which is a well-known restaurant. It is going to be a bit more touristy, but hey, it was an awesome experience! Expect it to be pricier than what you would see in most US cities as everything needs to be imported to the islands.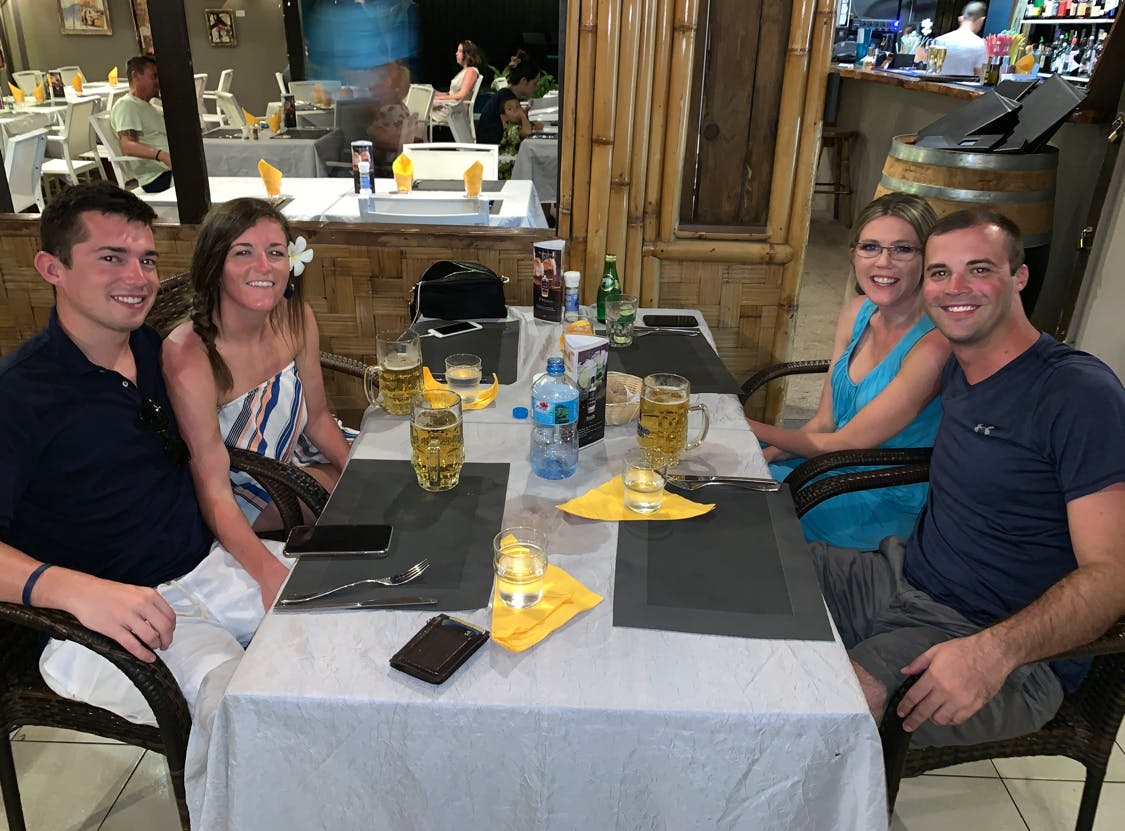 Bora Bora travel tips for grocery stores:
I think it is most important to mention from the beginning that grocery stores must import basically everything which means that costs are going to be very high compared to what you are probably used to. There are a few grocery stores around the island and from our experience you will not see much of a significant difference between prices. The grocery store we went to at the bottom of the island was Magasin Matira and it offered most of the essential products we needed to snack and make some light meals breakfast/lunch.

Conclusion
When thinking of that beautiful desktop screensaver… Bora Bora Maldives… Which should I go to? They are both going to bring an array of surreal sites and landscapes. We plan to do a trip in the future to the Maldives to provide a comparison on the two dream destinations.

Specifically talking about Bora Bora, this place is not a destination most people go on a regular basis, but the unique unimaginable beauty the island offers makes it a destination that I would recommend to anyone for a once in a life time experience. Hopefully these Bora Bora travel tips help you (and your family, significant other, friends, etc.) to begin planning a trip and make a destination like this possible when leveraging credit card airline and hotel points to offset some of the significant costs that come with visiting these islands. 

Check out our travel packing list and the camera gear we used to take all of the photos you saw above (Life in Focus may make a small commission from any purchases made): www.amazon.com/shop/lifeinfocus

PS: Looking for a new travel card? Check out the American Express Platinum, rich with benefits for travelers like yourself.

Please feel free to share this post if you enjoyed it and HAPPY BORA BORA TRAVELS :)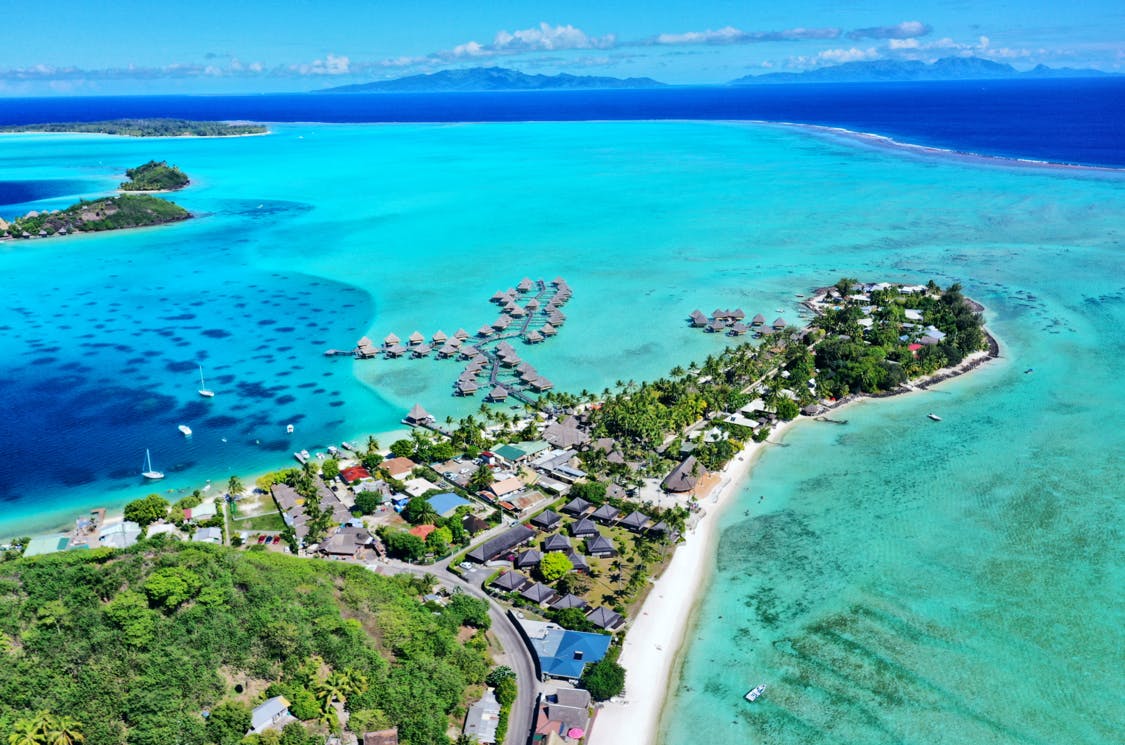 About the author:
Mac Candee is a full-time traveler and travel content creator with a focus on blog posts, YouTube videos, & scenic Instagram photos.

Mac is currently traveling across the world for an undetermined amount of time focusing on finding the best things to do and travel tips to help inspire you for your future travels.

Follow along @worldnomac on Instagram for more content!